New infrastructure
Three major digital industry projects in Hunan officially started
This win-win cooperation between Hunan Province, Changsha City and China Telecom, with a total investment of 20 billion yuan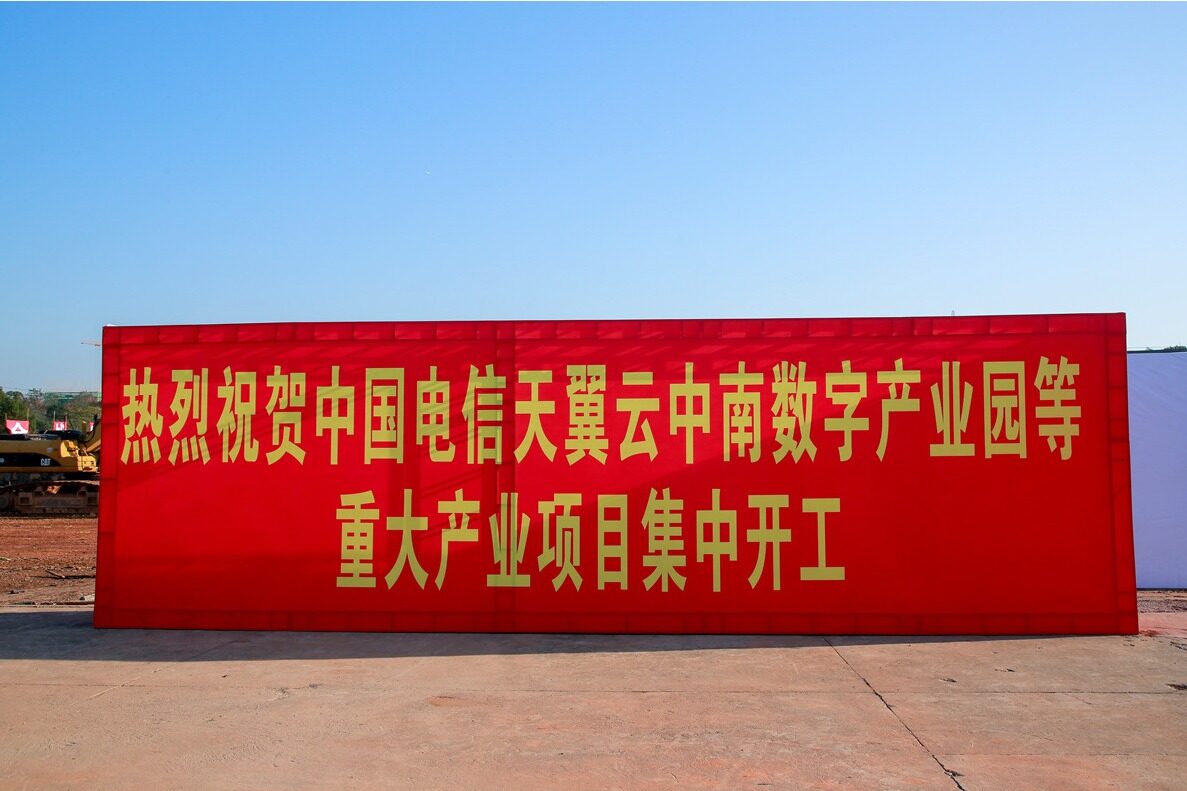 On the morning of December 2, 2021, the three major digital industry projects of China Telecom Tianyi Cloud Zhongnan Digital Industrial Park Project, Tianxin Data Valley Phase I, and Changsha Headquarters Base Cloud Valley Project started in Tianxin District, Changsha.
Three major digital industry projects
According to reports, the three major digital industry projects to be started this time have a planned total investment of 20 billion yuan and an additional 610,000 square meters of industrial carrying space. This is not only a major layout for the integrated digital industry of Changsha, Zhuzhou, and Xiangtan, but also a further expansion and strengthening of Changsha. A key project for the optimal digital economy.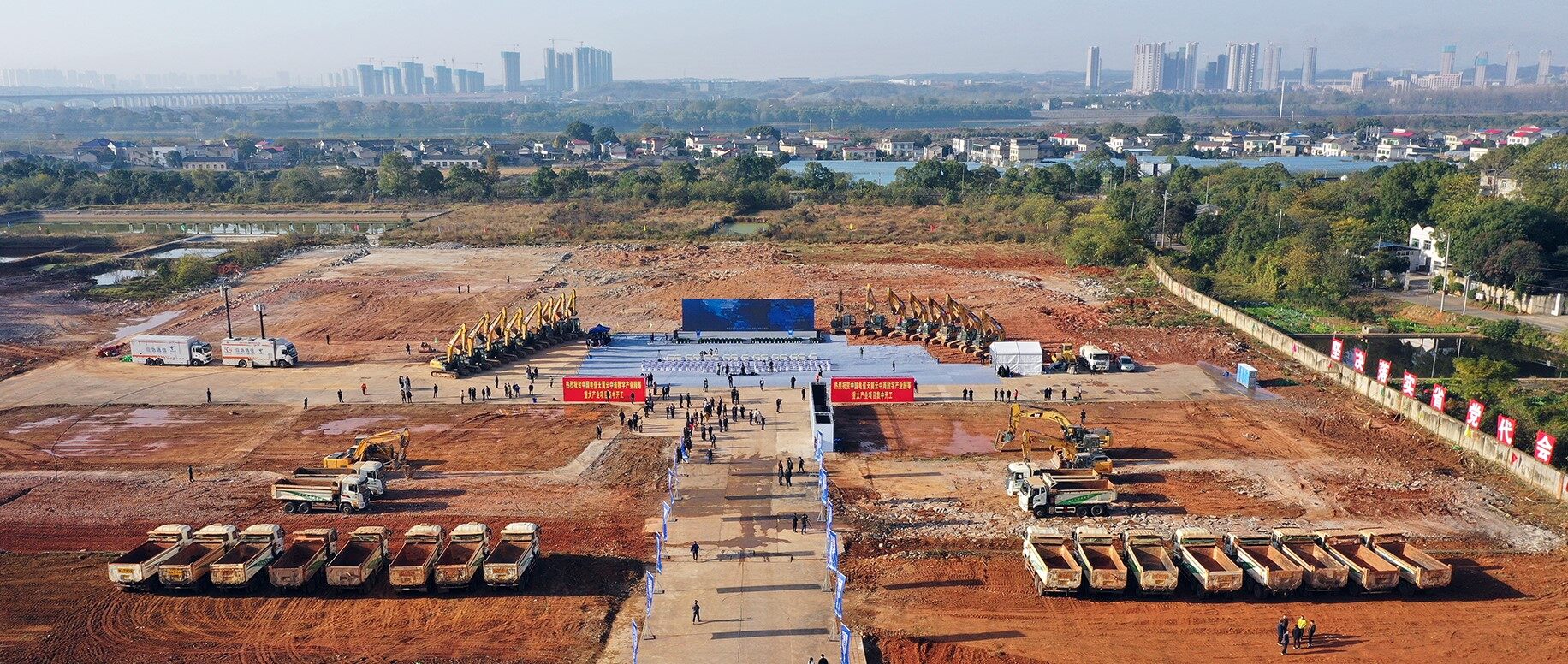 Tianyi Cloud Zhongnan Digital Industrial Park is located in the Tianxin Economic Development Zone of Changsha, Hunan. It is positioned as a national regional data center with network security features. With a total investment of 12 billion yuan, it is the largest single project invested by China Telecom Hunan since its establishment. China Telecom has invested the largest single project in the central provinces.
The planned area of the project is about 300 acres and will be completed in two phases. Among them, the construction of civil engineering and infrastructure supporting facilities is 5.5 billion yuan, and the construction of Tianyi Cloud and network information security facilities is 6.5 billion yuan. The total construction area of the project is 280,000 square meters, 22 single buildings are constructed, and about 33,000 standard IDC business cabinets are built. The total investment of the first phase is 6 billion yuan. The new project consists of 9 single buildings, including 5 data centers, 2 power centers, 1 operation and maintenance center, and 1 110KV substation. The first phase of the project is expected to be put into operation in August 2023, and the second phase will begin construction after the completion of the first phase.
After the completion of the China Telecom Tianyi Cloud Zhongnan Digital Industrial Park project, it can accommodate 450,000 servers, of which Tianyi Cloud has 8 million core VCPUs and 500PB of storage. It will become the future cloud network center of China Telecom Hunan Company and China Telecom Group nationwide. Regional-level data centers, with services covering Hunan, Hubei, Jiangxi, Guangxi and Anhui and other provinces, will enhance China Telecom's digital service capabilities and levels throughout the central and southern regions.
Relying on Tianyi Cloud Zhongnan Digital Industrial Park, on the one hand, China Telecom Hunan Company will further provide network and computing power infrastructure for new technologies such as the Internet of Things, artificial intelligence, cloud computing, and blockchain; on the other hand, it will promote cloud network and The coordinated development of 5G will provide content and data sources for 5G applications such as the Internet of Vehicles, smart manufacturing, smart medical care, and smart cities, which will effectively promote all services provided by the cloud, and all services provided by the cloud will become reality. At the same time, it will further enhance China Telecom Hunan's national influence in the fields of data center, cloud computing, big data, and cloud network security, and become an important basis for China Telecom Hunan's strategy of achieving cloud-to-digital conversion, cloud-network integration, and 5G development. seat.
Tianxin Data Valley is a demonstration project of industrial upgrading and urban renewal after the withdrawal of Green Heart Industrial Enterprises. It will build an international science and technology innovation center for the big data industry in Changsha, Zhuzhou and Xiangtan. The Changsha Headquarters Base•Yungu Project strives to open up a new model for the development of the big data industry chain, and will build a Zhongnan big data center.
Zheng Jianxin, Deputy Secretary of the Changsha Municipal Party Committee, Mayor, and Secretary of the Party Working Committee of Hunan Xiangjiang New District, pointed out that we must take this start of construction as an opportunity to vigorously promote the use of numbers and wisdom in the cloud, and make good use of numbers, the biggest transformative force, to strive for a nation for Changsha. Digital economy innovation and development pilot zone, construction of national central cities, empowerment and wisdom, seize the commanding heights of development, and win the initiative in the future. In recent years, Changsha has been actively deploying around "digital industrialization" and "industrial digitalization", accelerating the creation of a "1+2+N" advanced manufacturing industry cluster, and Tianxin District has actively built three major digital industry platforms: geographic information, artificial intelligence, and software. At present, the annual output value of digital economy enterprises in Changsha has exceeded 200 billion yuan. Editor/He Yuting
0
Collect