Equipment
The king of hammering, SDLG E6700FB is strong!​
The aircraft carrier-class hammer king E6700FB launched by Shandong Lingong has won unanimous praise from users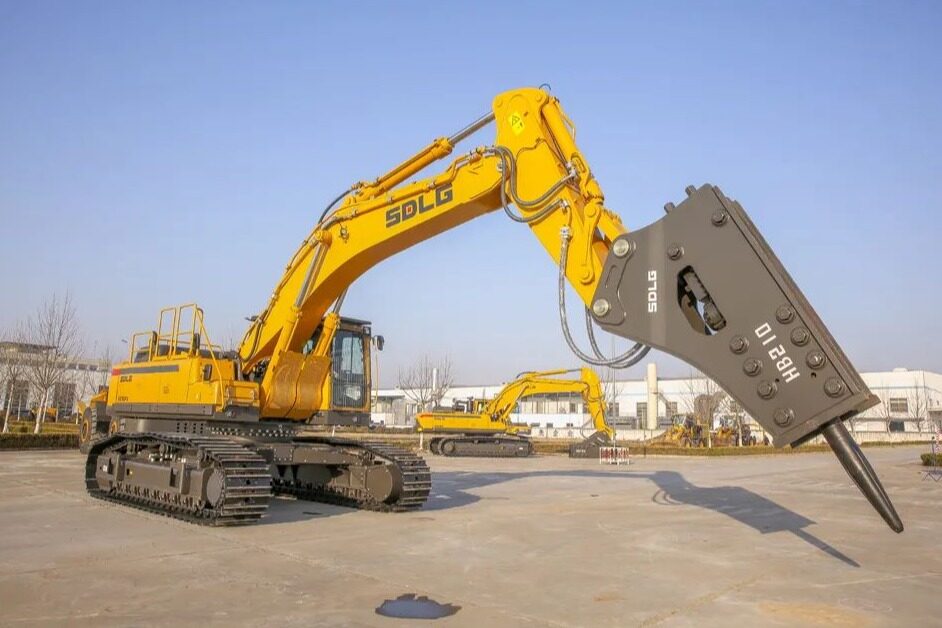 Affected by changes in mining blasting policies, explosives are strictly controlled, and mechanical excavation has become the main form of mining. SDLG launched the E6500FB and E6600FB two generations of Hammer King in 2019 and 2020, which have won unanimous praise from users. In order to further improve the crushing efficiency, the aircraft carrier-class hammer king-E6700FB was born, and it has been improved in all aspects in terms of power, hydraulic pressure, structure, fuel consumption, efficiency, and driving comfort.
Power upgrade, efficiency first
SDLG E6700FB excavator can be equipped with 210 and 215 type breakers, which is an excellent tool for mine crushing conditions. In terms of power, it is equipped with a large-displacement Volvo Penta engine that meets the "National III" emission standard. This engine has the characteristics of strong low-speed power, low load rate, high fuel efficiency, low noise and high attendance. It is the first choice for the power of large excavator equipment. The high-power engine and the hydraulic system are matched reasonably, which brings ultra-high crushing efficiency.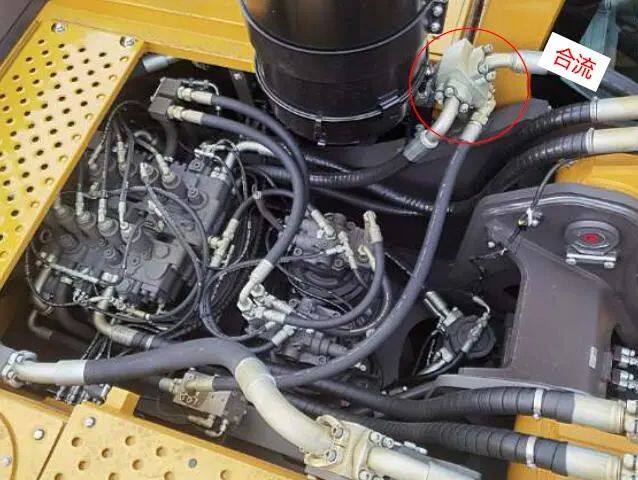 The double pumps are combined, the main pump oil and the spare valve block are combined externally for hammering. The pressure loss is small, the crushing efficiency of the whole machine is greatly improved, and the fuel consumption is lower. E6700FB also applies advanced technologies such as intelligent adjustment of breaker flow rate, intelligent compensation technology, active thermal management system, and dual-mode intelligent switching of crushing and excavation to ensure that the impact force of continuous operation for 48 hours is not attenuated. It has the advantages of high crushing efficiency and low fuel consumption.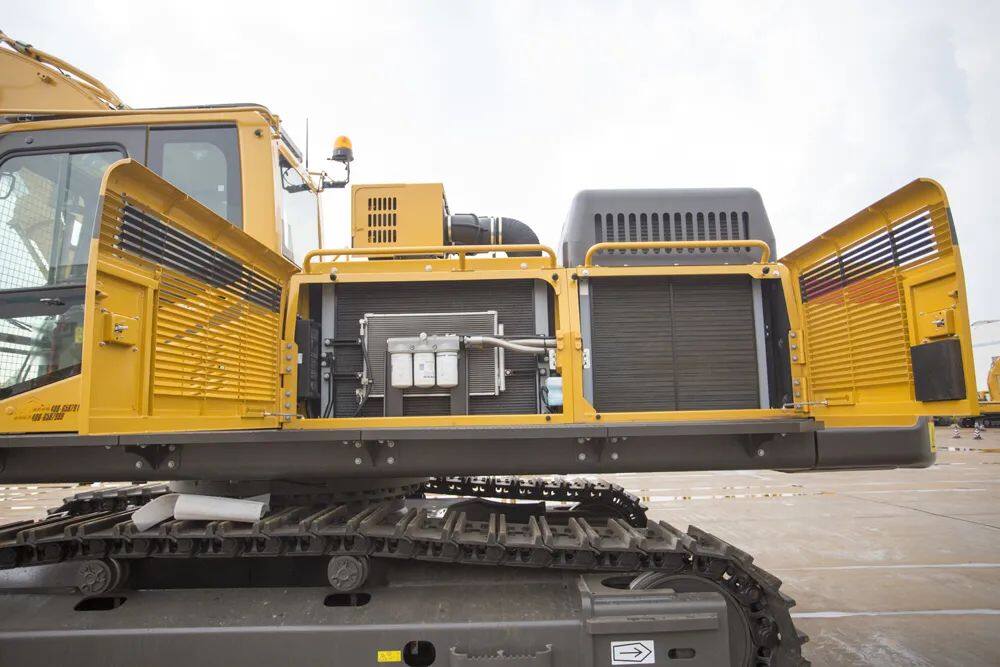 The broken excavator is prone to heat generation. To ensure that the machine is always in the best working condition, Shandong Lingong E67000FB excavator is equipped with a large oil powder. Independent heat dissipation layout, large radiator and large fan, outstanding heat dissipation capacity, hydraulic oil temperature is more than 10 ℃ lower than competing products, continuous operation blow force does not attenuate.
Adjustable gauge, heavy load and stable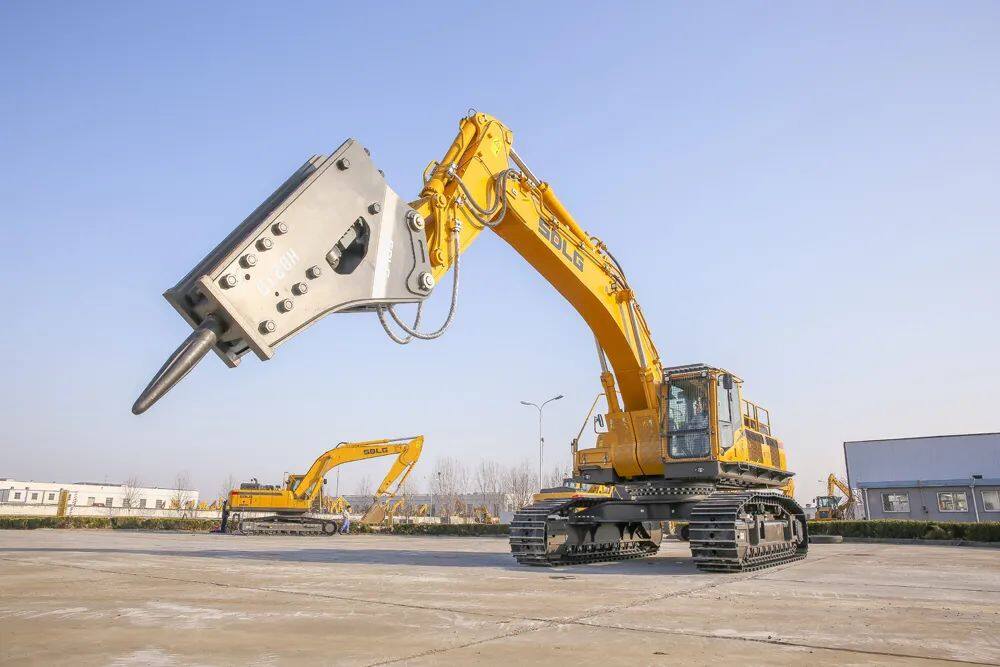 In order to improve the stability of the crushing operation of the whole machine, SDLG E6700FB adopts adjustable gauge, the left and right gauge is adjustable at 570mm, the front and rear wheelbase can be increased to 4565mm, and the enlarged chassis makes the crushing operation more stable and not easy to jump hammer.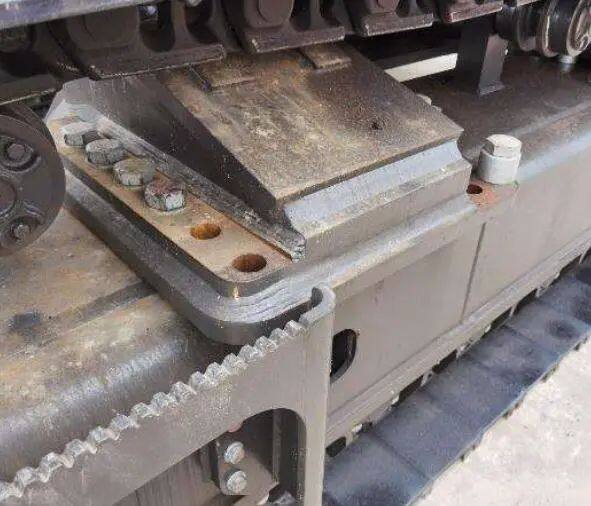 Vibration during the crushing operation has high requirements on the durability and reliability of the excavator. The chassis, key main beams and key stress parts of Shandong Lingong E6700FB are designed to be thickened and strengthened, and the load-bearing capacity is strong. The overall structure of the boom is strengthened, the stick is thickened in many places, the service life is improved, and the reliability is high.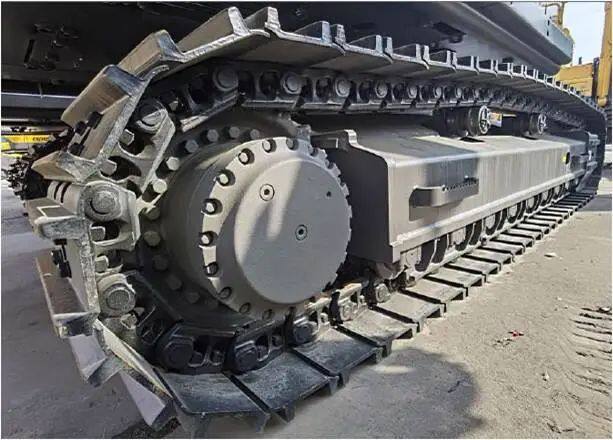 It is equipped with a 700mm mine 2-tooth extended crawler as standard, with large tooth pitch and strong embedding ability, which can effectively reduce the occurrence of slipping in crushing conditions. Full-protective track guards can effectively protect the walking device, saving you worry and money.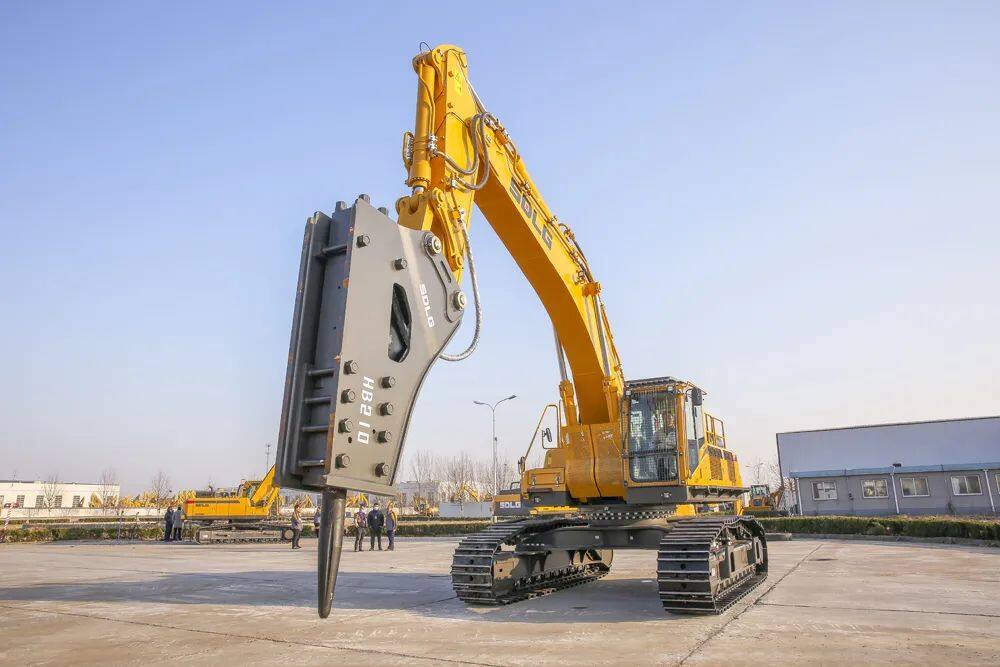 The mine crushing construction is dangerous, falling rocks and broken rocks fly horizontally. SDLG E6700FB has its own countermeasures, anti-rolling, anti-falling cab, multiple anti-collision beam design, front top safety net, lower boom cylinder protection net, Various measures effectively protect the safety of the machine and the driver!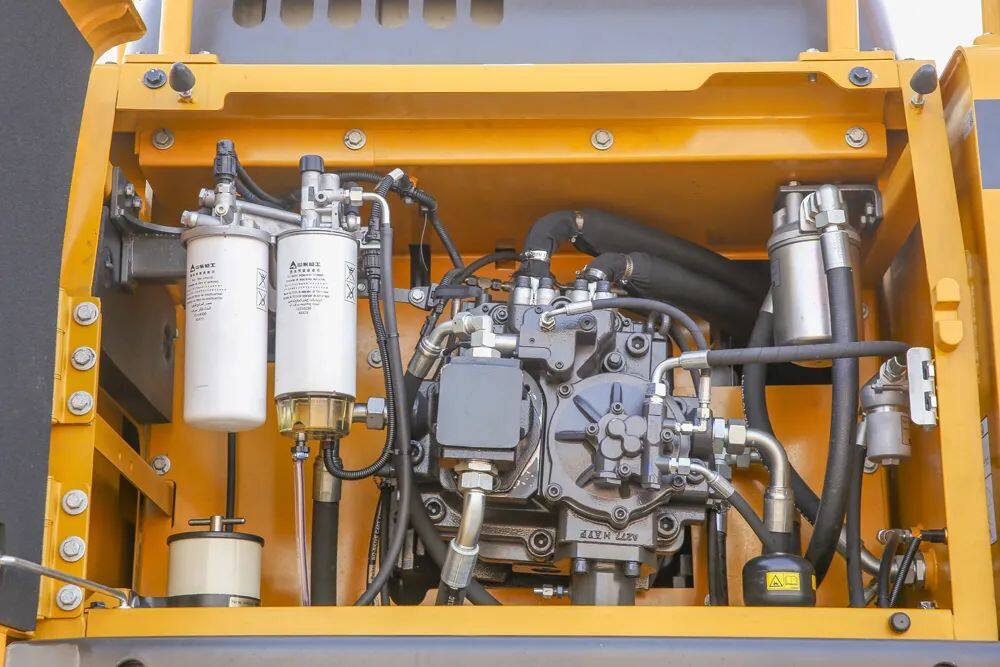 The maintenance points in the fully open hood are designed in a centralized manner, which is simple and convenient to replace. Diesel oil adopts three-stage oil-water separation and filtration, which can better adapt to various domestic diesel oils. The hydraulic oil tank is equipped with dual oil return filter elements, with a large filtering area, small impact on the filter screen by the oil return, long maintenance period, and high reliability of the hydraulic system.
E6700FB is equipped with a maintenance pedal as standard, which is convenient to go up and down, safe and reliable. DC box-type air filter, integrated pre-filter, strong ash holding capacity, small filter diameter, long maintenance period. Snap-in installation method is easy to replace and maintenance is more convenient.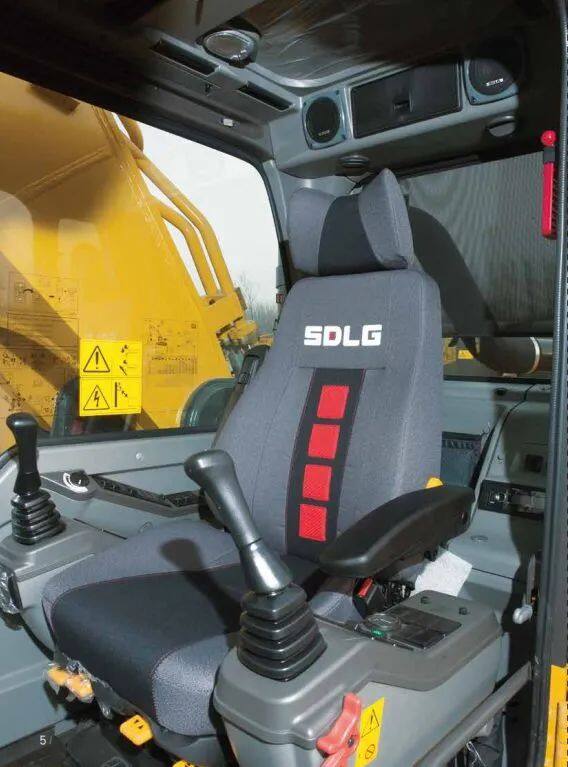 The sound insulation effect of the micro-pressurized cab is improved, and you can find a trace of tranquility in the noisy working environment. The multi-directional adjustable seat in the cab is comfortable and can be adjusted arbitrarily according to your body shape and habits. All control buttons are at your fingertips, allowing you to control the excavator more comfortably. Editor/Sang Xiaomei
0
Collect