Interview
Formation of Xinjiang Railway's North-South Double Ring Line
At the end of the 14th Five-Year Plan period, the operating and construction mileage of Xinjiang Railway reached 10,060 kilometers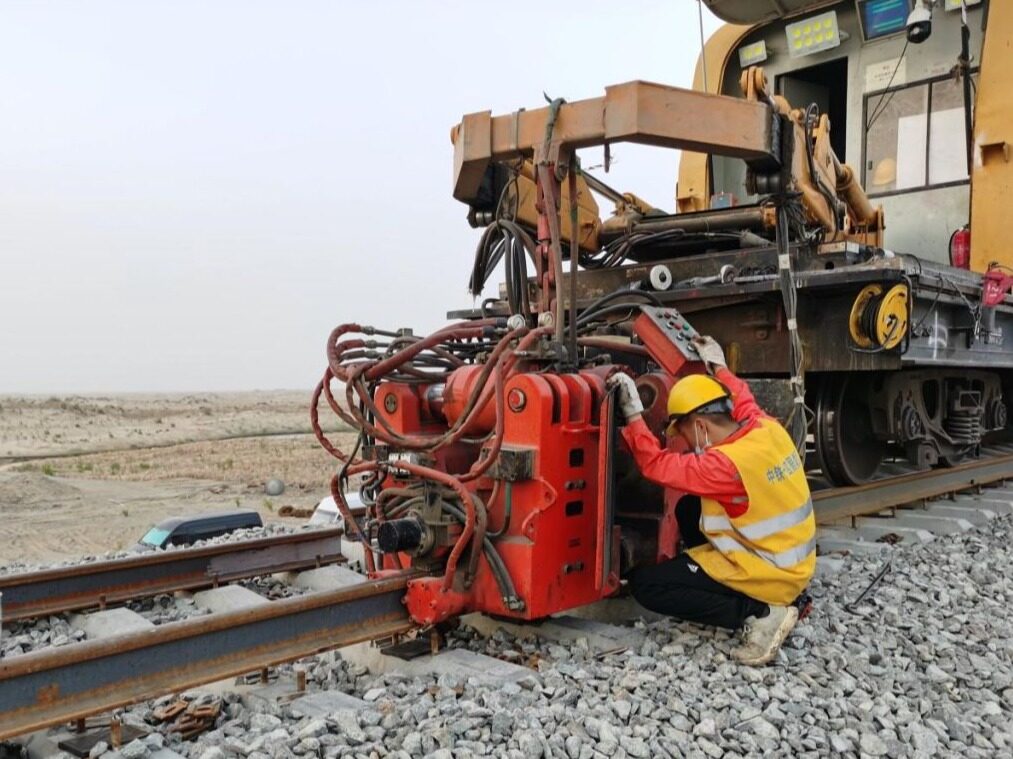 On the morning of December 6, 2021, Lin Zhengdong, manager of the Hetian-Ruoqiang Railway Project Department of China Railway 11th Bureau Group Co., Ltd., introduced that the Heruo Railway has a total length of 825.476 kilometers. Since 2021, the construction of the project has been accelerated and the track laying has been fully completed. At present, the project has entered the final stage, and the finishing work before the opening of the line is being stepped up. It is expected that the static acceptance will begin next month.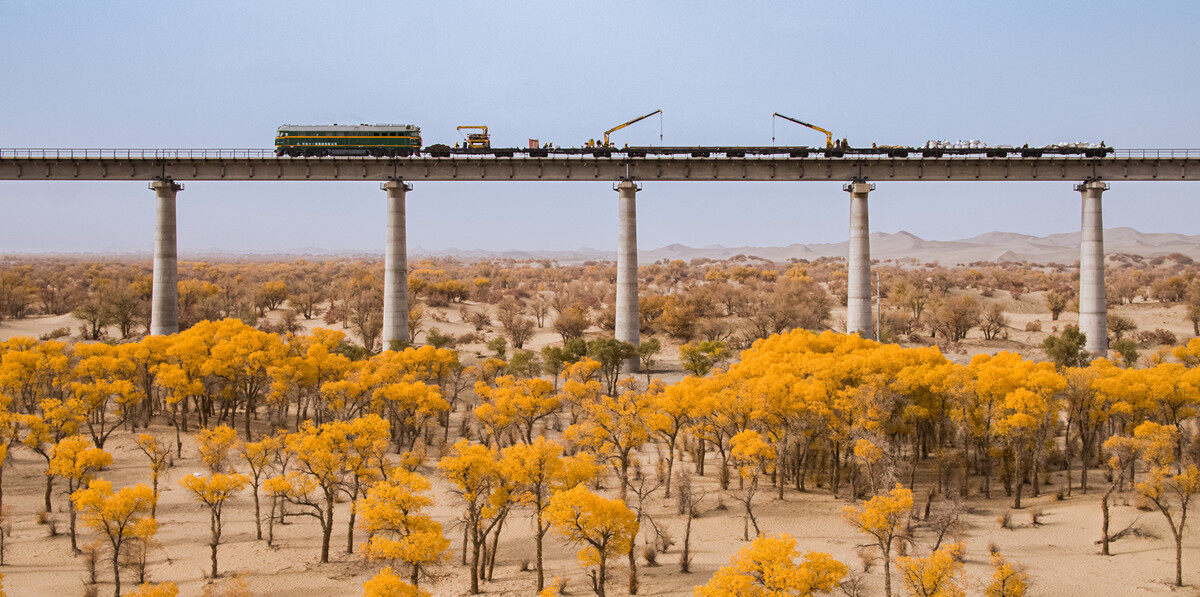 Niu Quan, deputy secretary of the Party Committee of China Railway Urumqi Bureau Group Co., Ltd., said that the Heruo Railway, the Southern Xinjiang Railway and the Golmud-Korla Railway jointly constitute the railway ring line around the Tarim Basin, becoming another railway ring line after the formation of the northern Xinjiang Railway ring line last year. The north-south Xinjiang double-loop railway took shape smoothly.
According to the plan, the Xinjiang Railway will be built into the North Xinjiang Ring, the South Xinjiang Ring, the East Xinjiang Ring, and the South-North Xinjiang Tianshan Ring, eventually forming the North-South Xinjiang Railway Ring.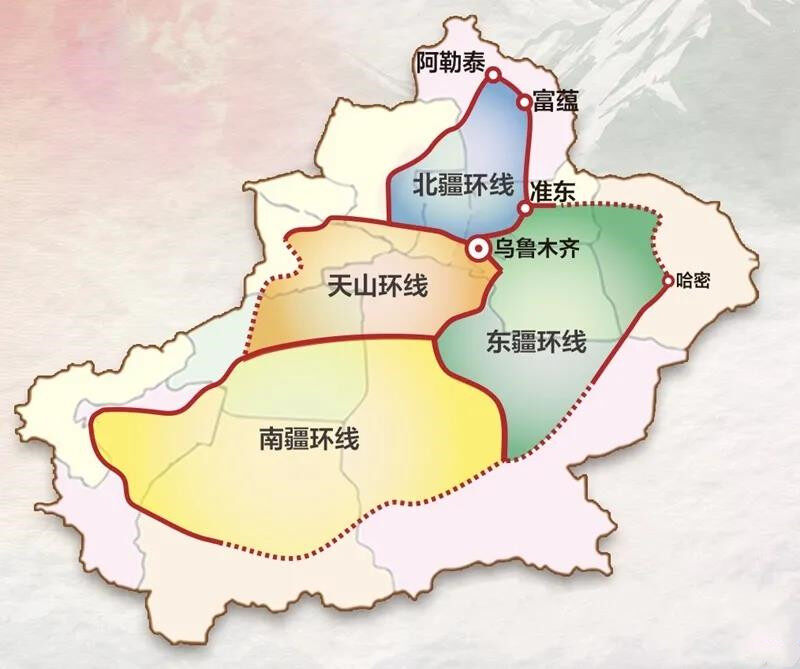 In 2020, the Altay-Fuyun-Zhundong Railway will be put into operation, forming the Northern Xinjiang Railway Loop with the Wubei-Jiangjunmiao Railway, the Lanxin Railway, and the Kuitun-Altai Railway. This is also the first loop network of Xinjiang Railway.
2021 is the first year of the 14th Five-Year Plan. The Heruo Railway, Wujiang Railway Expansion and Reconstruction Project, Aksu-Alar Railway, Jiangjunmiao-Naomaohu Railway and other new and continued construction projects have been completed smoothly. Jinghe to Ala The construction of the second line in Shankou and the survey and design of the Yining-Akesu railway have started. The railway network in Xinjiang has become more complete and the transportation capacity has increased significantly. This marks a good start for the construction of the 14th Five-Year Railway Project.
During the 14th Five-Year Plan period, Xinjiang's railway construction will continue to advance with high quality, and strive to achieve a railway operating and construction mileage of 10,060 kilometers at the end of the 14th Five-Year Plan. The layout of Xinjiang's railway network tends to be improved. With progress, the end-type status of Xinjiang Railway in the national road network has been further changed, and the status and role of the Asia-Europe transportation hub will become more prominent.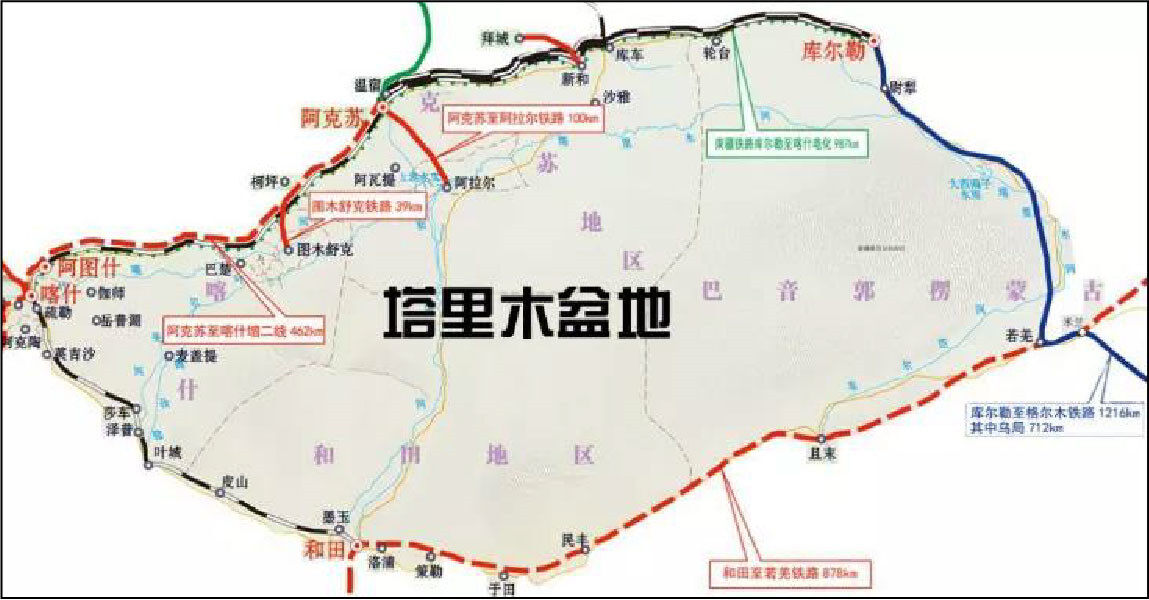 It is reported that by the end of the 14th Five-Year Plan, when all the planned projects are completed, the Xinjiang Railway will form one axis (Lan-Xin Railway, Lan-Xin High-speed Railway), three out of Xinjiang (Central Lan-Xin Railway, Lan-Xin High-speed Railway, Hami-Ejina Passage in the North, and Korla in the South) Road grid bureaus to Ruoqiang-Golmud Passage), Fourth Ring Road (North Xinjiang Ring Line, South Xinjiang Ring Line, East Xinjiang Ring Line, and South-North Xinjiang Tianshan Ring Line) and the two foreign (Alashankou and Horgos foreign railway ports) . Editor/He Yuting
0
Collect