Investment
CGN takes root in South America's new energy field
Brazil is located in South America, with a vast land area, and most of the country is covered by plains, rich in wind and solar resource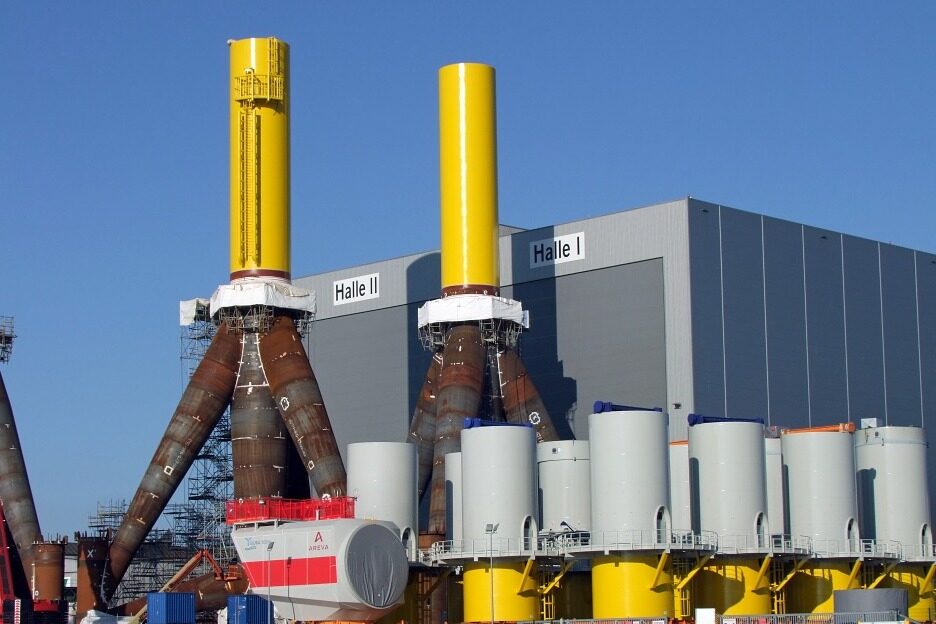 The first greenfield wind power project built and managed by CGN Brazil Energy Holdings Co., Ltd. was recently put into operation, and construction of another wind power project started on the same day. In Brazil, which is rich in wind and solar resources and has obvious advantages, China's technology, equipment, and management advantages make China and Brazil have broad prospects for cooperation in promoting the development of the clean energy market.
Successfully rooted in South America
Founded in 1994, CGN is one of China's major nuclear power companies and a clean energy group with international influence. It is reported that, as of now, China General Nuclear Power Group has total assets of more than 840 billion yuan, holding nearly 65 million kilowatts of clean energy installed capacity in operation. CGN Brazil was inaugurated and established in June 2019, and through the acquisition of Gamma, the wind power project in operation of the Italian Electric Company in Brazil, and the Atlantic Renewable Energy Company, a subsidiary of British Union Investment Corporation, the new energy in South America The market takes root successfully.
After acquiring two Brazilian platform companies, CGN Brazil has successively introduced 88 sets of management procedures from the country, and carried out management integration in accordance with Brazil's legal habits and cultural characteristics. While implementing the will of shareholders and giving play to the management role of Chinese personnel, it mobilized the Brazilian side. The enthusiasm of the management staff has established a good and effective corporate management system.
In the past two years, CGN Brazil successfully completed the takeover and integration of the two Brazilian platform companies it acquired, and also overcome the severe impact of the new crown epidemic. It only took 192 days to realize its LDB greenfield wind power in Piauí state, northeast of Brazil. The first batch of 3 wind turbines of the expansion project were connected to the grid for power generation, setting a record for the best construction period of a wind turbine project of the same type in South America. The project has an installed capacity of 82,800 kilowatts, which can contribute 366 million kilowatts of electricity to Brazil each year.
The recently started TN greenfield wind power project is located in the state of Bahia in northeastern Brazil, with a total installed capacity of 180,000 kilowatts. After completion, it is expected to bring about 720 million kWh of electricity to Brazil each year, which is expected to greatly ease the local power shortage.
Zhang Songlin, chairman and general manager of CGN Brazil, believes that the progress of important projects in a short period of time is attributable to the scientific and technological strength and efficient management of CGN Brazil, as well as the co-operation of employees from China and Brazil. "China Guangdong Nuclear Power Group has accumulated deep technology and advantages in various aspects in non-core energy sources, namely wind power and solar power (power generation) through more than 20 years of accumulation." Zhang Songlin said.
Market prospects
Brazil is a well-deserved world model in terms of clean energy power generation and production. The latest data from the Brazilian Energy Research Corporation show that in 2020, renewable energy power generation accounted for 84.8% of Brazil's total power generation; clean energy production together accounted for more than 45% of the country's total energy production, of which solar, wind, and hydropower production increased. Swift and violent.
The US International Trade Agency pointed out in the "Brazil National Business Guide" updated in early 2021 that the development of solar and wind energy in Brazil and the reform of the power industry will promote deregulation of the electricity market and have an impact on the power grid. For companies that can respond to the impact through innovative technologies and solutions, this means huge business opportunities.
Chinese Ambassador to Brazil Yang Wanming previously stated in an exclusive interview with Brazil's largest current affairs weekly "Please Watch" that China and Brazil are both large developing countries and both face the common task of taking into account economic development and environmental protection, and the prospects for cooperation in promoting the development of low-carbon transformation broad.
According to Zhang Songlin, under the epidemic situation, the production capacity of some domestic wind turbines in Brazil has been greatly affected. At this time, China's technology, equipment, and management are particularly precious. Brazil's total installed renewable energy power generation capacity ranks first among South American countries, of which hydropower accounts for about 76.8% of Brazil's total renewable energy power generation capacity. However, hydropower is greatly affected by the climate, and it is very important to adjust the energy structure.
"On the one hand, China has technology and innovation, and on the other hand, Brazil has the urgent desire to adjust the (energy) structure. Therefore, the combination of China and Brazil in new energy cooperation is very necessary, and this fit is very good." Zhang Songlin said.
In addition, China's sea breeze power generation technology started early, has mature development and rich practical experience, while Brazil's sea breeze utilization is still in its infancy. Since 2020, wind power generation in Brazil has been booming, and solar power generation has also been catching up. Adriano Pires, an energy consultant at the Brazilian Private Infrastructure Center, said that this trend is covering the world. Although Brazil is a latecomer, Brazil's wind and solar resources are extremely abundant and have obvious advantages.
Currently, the Brazilian government has set aside an area near Rio de Janeiro to try sea breeze power generation and conduct policy exploration. Regarding the China-Brazil sea breeze power generation cooperation, Zhang Songlin believes that China has considerable advantages in the innovation, equipment manufacturing, and management assurance of high-power sea breeze wind turbines. If Brazil adopts the sea breeze development strategy, Chinese companies and equipment will do a lot here. Keywords: One Belt One Road, One Belt One Road News, One Belt One Road Project, Overseas Projects
The Brazilian Wind Energy Association announced in June 2021 that the installed capacity of wind power in Brazil has exceeded 19 GW. Through auctions and free market agreements, Brazil's installed wind power capacity will reach approximately 30.2 GW by 2024. The president of the Brazilian Wind Energy Association predicts that by 2022, wind power will become the second most important energy source in Brazil, second only to hydropower.Editor/XuNing
0
Collect