Environment
International strengthens the Belt and Road low-carbon cooperation
The Sustainable Development Forum of the Guangdong-Hong Kong-Macao Greater Bay Area Science Forum was successfully held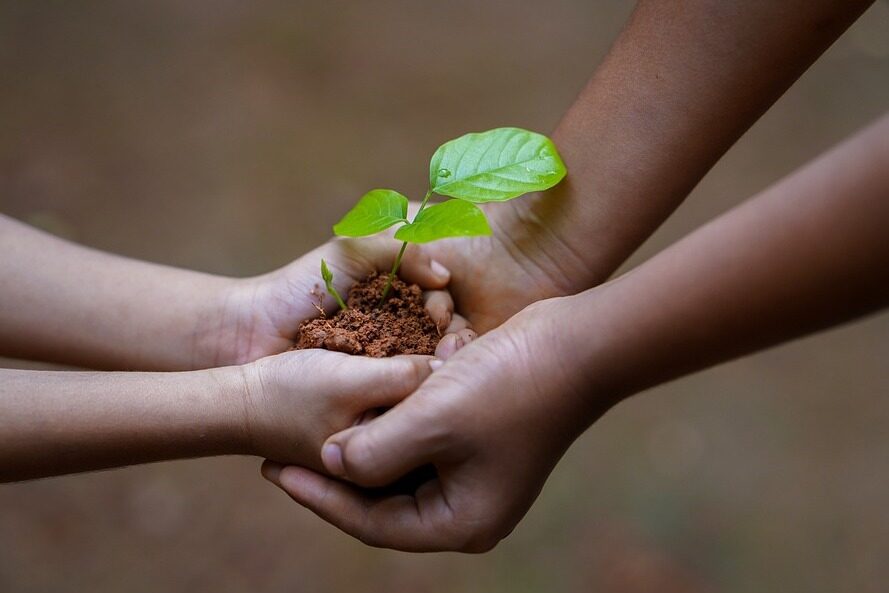 "If one-fifth of the current global fossil fuel energy consumption is replaced with biofuels, then about half of the world's agricultural and forest land will be consumed. This is the most concrete proof that climate change is closely related to biodiversity. "Professor Nils Chr. Stenseth, former dean of the University of Oslo, Norway and the Norwegian Academy of Sciences, said at the Sustainable Development Sub-forum of the 2021 Greater Bay Area Science Forum.
The just-concluded Guangdong-Hong Kong-Macao Greater Bay Area Science Forum has the theme of "Reconstructing a Safe, Green, and Resilient Future Environment", inviting academicians and experts from all over the world to discuss environmental changes and biodiversity protection, carbon neutrality and industry Important issues such as transformation.
The Guangdong-Hong Kong-Macao Greater Bay Area has achieved initial results in pollution prevention, nature protection, and construction of a cooperative system, and further actions are needed in the future. "We hope to further strengthen technological innovation and construction with the Greater Bay Area in the large space of the Belt and Road Initiative, and achieve green, low-carbon and beautiful development through our joint efforts." said Zhang Suojiang, director of the Institute of Process Engineering of the Chinese Academy of Sciences and academician of the Chinese Academy of Sciences.
China Ecological Sample
"Nature is the core of the biosphere and the key to the livability of the biosphere. It brings a sense of security from the material basis of health, food, water, energy, climate, livelihoods to a more illusory sense of beauty and belonging, but when it comes to natural capital Many people don't know what we're talking about." Professor Gretchen Daily, Professor Stanford and a member of the National Academy of Sciences, said in the video that ecological protection is increasingly being led by humans. It is an important issue worth pondering to open up a green and inclusive development path at the same time as natural security.
Professor Nils Chr. Stenseth has long been committed to the study of global change ecology and evolutionary biology. He believes that climate change and changes in biodiversity are closely related to population growth and overexploitation of natural resources, and both must be considered to solve the problem. "Next, we need to conduct extensive interdisciplinary research to guide the sustainable management of the earth's natural resources."
He emphasized that the need to set up a new United Nations joint team to integrate the work of the Climate Group and the Biodiversity Ecosystem Group is very urgent. "This will activate the important synergy between the research community and society, so that we can seriously address the challenges we face today. All citizens and countries around the world should act."
After comparing the level of ecological construction in some European and American countries, Professor Gretchen Daily believes that China is at the forefront of the world in the construction of ecological civilization, ecological concept and system development, and its ecosystem assessment can be extended to all countries.
In particular, she affirmed China's introduction of a new measure of ecosystem product value. "This standard adopts a structure parallel to GDP, and is more scientific, and can tell people the contribution of nature to the economy and society. The United Nations Statistical Commission has approved the standard to be used on a global scale, and many countries have followed suit. He expressed support."
"We must use this mainstreaming momentum to further innovate in science, shared language, thinking and methods, and incorporate natural factors into various benefits and daily business operations, which will allow us to further promote and accelerate resource regeneration." Professor Gretchen Daily said the same.
For example, in addition to adopting methods such as system construction, achievement guidance, and discipline linkage, Guangdong Chebaling National Nature Reserve ("Chebaling" for short) has achieved remarkable results in promoting ecological development by using science and technology to empower ecological protection. . Located in the Nanling Mountains, Chebaling is an ecological safety barrier in the Guangdong-Hong Kong-Macao Greater Bay Area. It was approved by UNESCO to join the "World Biosphere Reserve" in 2007. It is China's 14 key terrestrial biodiversity areas of international significance one.
In the 40 years since the establishment of the district in 1981, the forest coverage rate has increased from 65% at the initial stage of establishment to more than 96% now. Land." said Shu Zufei, deputy director of Guangdong Chebaling National Nature Reserve Administration.
Chebaling has always been driven by technological innovation, building a "sky-ground integration" scientific research comprehensive monitoring technology system and comprehensive information service system, using infrared cameras to conduct field grid-wide monitoring construction, and through independent research and development, it has become the first in Guangdong Province. A 700M network base station for wildlife monitoring has realized the functions of real-time image upload, cloud storage, automatic cleaning, intelligent identification and correlation analysis.
In 2021, Che Baling will discover 150 new species through scientific and technological means. At the same time, the ecosystem service value GEP maintains a stable output at around 200 million yuan per year. The GEP of Chebaling has soared from 190 million yuan in 1987 to 220 million yuan in 2020. The demonstration role of Che Baling is inseparable from government policy support, financial support, and technical support from an expert team. I believe that the future high-tech monitoring results can be transformed into education, driving primary and secondary school students in the Guangdong-Hong Kong-Macao Greater Bay Area to learn, and at the same time, the asset value of the protected area To promote rural revitalization and the development of green food. "Shu Zufei told reporters from all media of Southern Finance and Economics.
Continue to strengthen cooperation with the Belt and Road countries in green technology to promote the incubation, transfer and transformation of scientific and technological achievements. The protection of ecological diversity is complementary to the realization of the "dual carbon" goal, and the two work together to promote the construction of ecological civilization and ensure sustainable development.
"From the perspective of China's carbon peak and carbon neutral timetable, China will achieve carbon peak by 2030. If carbon neutral is to be achieved by 2060, it will need to reduce carbon dioxide emissions by 7.5 billion tons." Zhang Suojiang said, " The Guangdong-Hong Kong-Macao Greater Bay Area has the largest petrochemical industry cluster in the country. It is currently ushering in low-carbon development and reform, with a total investment of 215 billion yuan and an output value of 156.2 billion yuan. In the future, it will exceed one trillion yuan through technological upgrading plans."
The "Guangdong-Hong Kong-Macao Greater Bay Area Development Plan Outline" proposes to promote the intelligent and green development of manufacturing in the Greater Bay Area and promote the construction of a green development demonstration zone. The construction of the Belt and Road Initiative has been intensified, opening up new space for enhancing the international influence of the Guangdong-Hong Kong-Macao Greater Bay Area and participating in international cooperation and competition at a higher level. The Belt and Road countries are rich in natural resources. For example, the central region is rich in fossil and mineral resources, West Asia can be rich in chemical resources and solar energy (11.000, 0.10, 0.92%), and Southeast Asia integrates rich biological resources and solar resources, so it develops Green and low-carbon technologies have great potential.
Zhang Suojiang believes that green and low-carbon technology is essential. "We have combined the resource advantages of the Belt and Road countries to carry out a series of cooperation in biomass utilization, solar energy and CO2, fossil energy and minerals, and anti-epidemic." The global PET output in 2020 will be 78.2 million tons, which means that if bio-PEF can replace PET, it will have a very large market and development potential. Zhang Suojiang's team used ionic liquid methods to help the traditional textile industry achieve green transformation by using features such as low corrosion, no waste discharge, and controllable dissolution.
For example, considering that most of the Belt and Road countries are located in tropical monsoon climates and are hot all year round, the existing mask protective clothing is stuffy and airtight. Zhang Suojiang's team has developed a cooling mask that can quickly absorb the heat in the mask, lower the body temperature, and improve wearing comfort Spend. Talking about the prospect of future cooperation, he believes that it is necessary to fully investigate the technological needs of the Belt and Road countries, continue to strengthen cooperation with the Belt and Road countries in green technology, and promote the incubation, transfer and transformation of scientific and technological achievements. Keywords: One Belt One Road, One Belt One Road News, One Belt One Road Project, Overseas Projects
"We will actively promote the transformation, upgrading, transfer and conversion of green and low-carbon technologies in our respective fields. We hope to further strengthen technological innovation and construction with the Greater Bay Area in the large space of the Belt and Road Initiative, and strive to build a pioneering demonstration of green and low-carbon technologies in the Greater Bay Area. District, achieve green, low-carbon and beautiful development, and contribute to the improvement of the common living environment." Zhang Suojiang said.Editor/XuNing
0
Collect