Equipment
XCMG XD123 makes its debut in Turkey for the first time!
Compaction is one of XCMG's professional fields. XD123 enters the global mid-to-high-end market and debuts in Turkey for the first time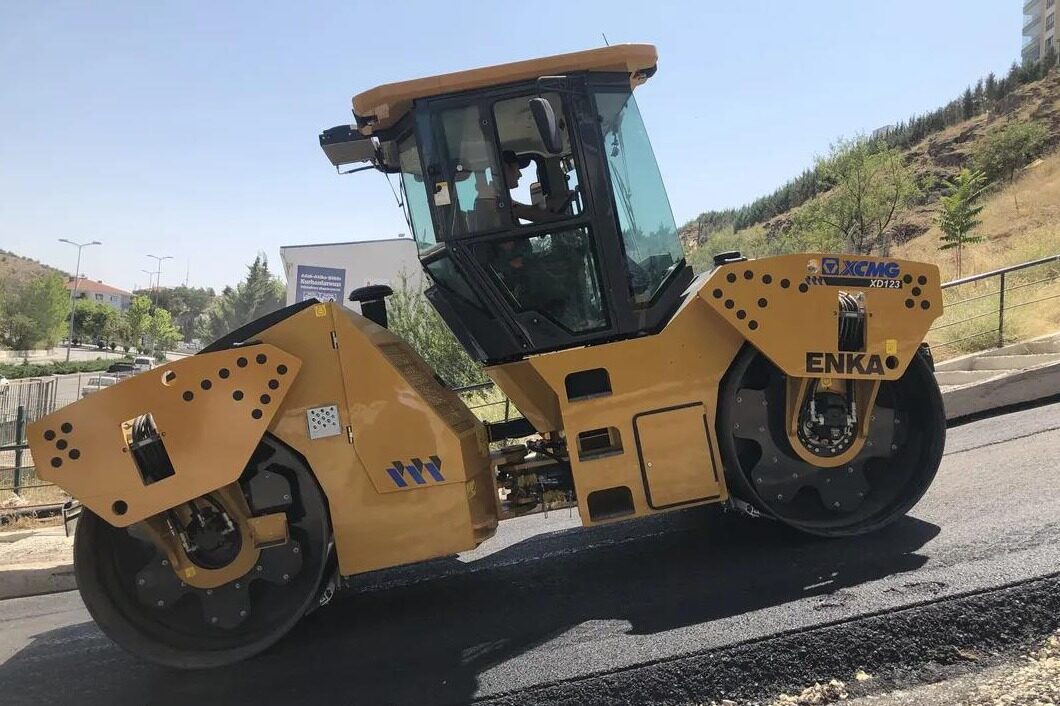 XCMG XD123 double steel wheel roller is based on the infrastructure construction needs at home and abroad in recent years, updated product technology, with better equipment performance and excellent product quality, has always maintained excellent market performance, and brought more to the Chinese and global markets. choose.
Turkey, as an important country connecting the Eurasian continent, is an important bridge for XCMG Road Machinery to break through the European market. XCMG XD123 twin-drum rollers debuted at the municipal project in Ankara, Turkey, which is a vivid practice of XCMG Road Machinery's deep implementation of its main strategy of internationalization.
Customer praise again and again
The customer commented: "XCMG XD123 double drum roller compaction is stable, and the start is soft. It is very effective whether it is working on rural roads or urban roads."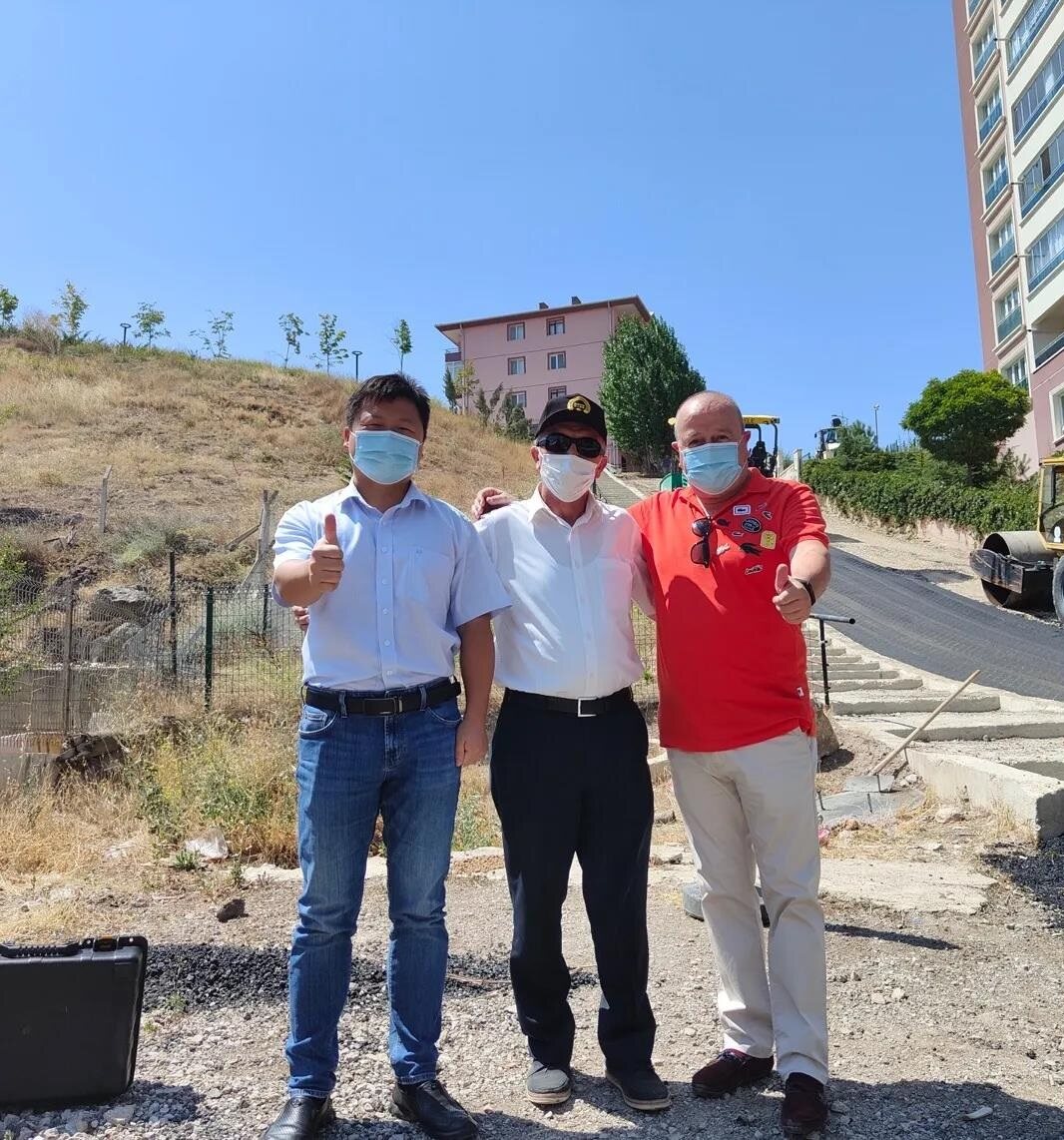 The first appearance not only won praise from customers, but also showed strong strength. The large slope vibration compaction ensures flatness and at the same time there is no pressure on the power output. In the face of absolute strength, it has won unanimous praise from customers, and at the same time, it has made a big splash for further exploring the European market.
The XD123 vibratory roller is specially designed for compacting asphalt pavements. It can compact pavements of various materials and thicknesses. It is especially suitable for road compaction operations in large projects such as roads, parking lots, airports, and has a wide range of applications.
Superior performance of the whole machine
Long life. The dam-type vibrating wheel based on XCMG's unique cylindrical four-support structure has a life span of 10,000 hours of full vibration design, leading the industry.
Intelligent control system. The whole machine adopts CAN bus control technology to realize functions such as speed frequency management, automatic engine idle speed, self-defined automatic vibration and automatic watering.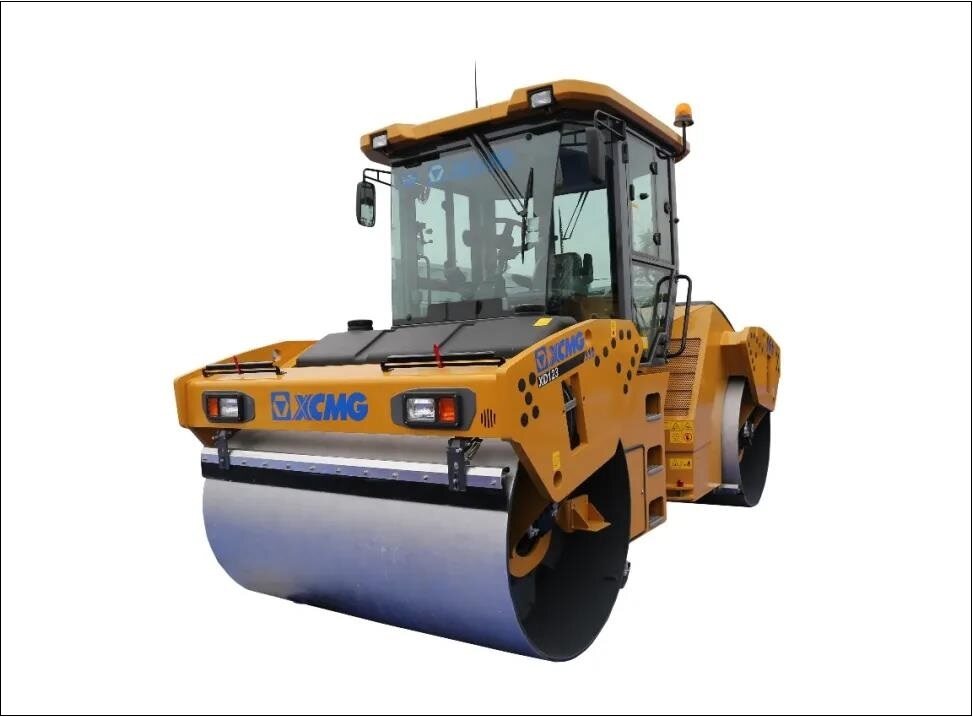 Energy-saving control technology. The adaptive independent cooling technology can automatically adjust the fan speed according to the temperature; the automatic idling function, when the engine is not in the working state, automatically turn to the idling state, reducing fuel consumption.
Perfect compaction quality
With 67Hz high-frequency vibration technology, the compaction speed of the XCMG XD123 machine has been increased from the original 4km/h to 6km/h, and the compaction efficiency has been comprehensively increased by 46%.
Pressure equalization technology. The industry's first pressure equalization technology makes the force of the steel wheel and the ground contact more uniform, preventing the occurrence of underpressure and overpressure.
Flexible driving start-stop control technology. Based on the hydraulic damping control technology, it realizes the soft control of the start acceleration process and the stop deceleration process, avoids congestion, and improves the smoothness of the road.
Customer-centric and continuous development of innovative products is the direction XCMG Road Machinery has always worked hard on. In the future, XCMG Road Machinery will continue to introduce more complete solutions that meet the market and meet the needs of users, leading the high-quality development of the industry.Editor/Ma Xue
0
Collect