Equipment
Jiefang Power Jinwei 2.5L Gemini released
Jinwei CA4DD3 is mainly oriented to the cold chain market and is called the star of the cold chain
Jinwei CA4DB2 is oriented to the field of urban distribution and is called the star of urban distribution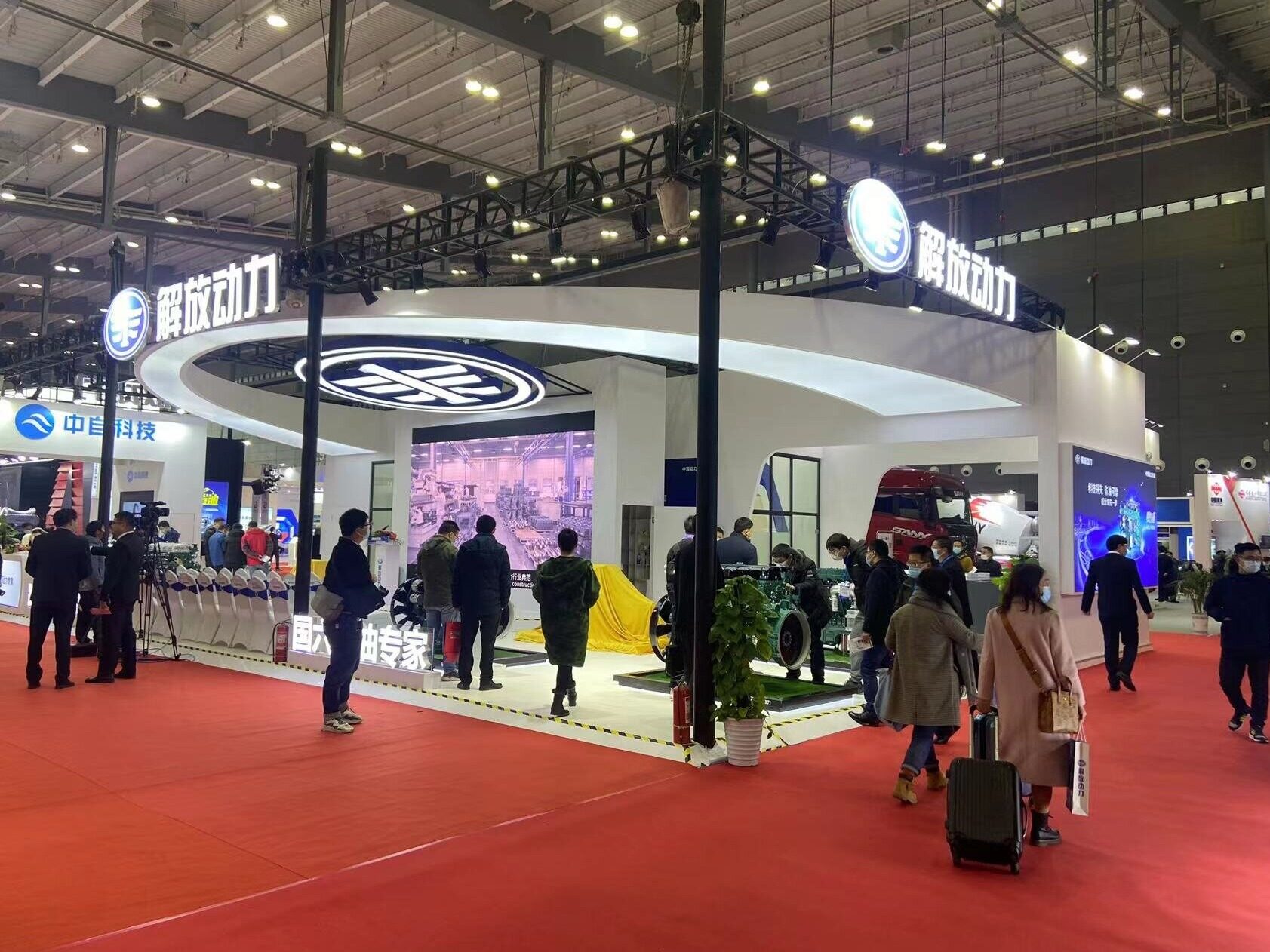 From December 17th to 19th, 2021, the 20th China International Internal Combustion Engine and Parts Exhibition opened in Changsha International Convention and Exhibition Center. With the theme of "Innovation Driven, Energy Conservation and Emission Reduction, Green Development", the exhibition comprehensively showcases various internal combustion engine mainframes and parts, internal combustion power generation equipment, control systems, etc., as well as related technologies, products and services of the internal combustion engine industry. This time, Jiefang Power exhibited a variety of blockbuster products such as CA6DM3, CA6SM4, CA6DM3-E68, CA6DM2-E6, CA6DK2, CA4DB1, and released Jinwei 2.5L Gemini products-CA4DD3 and CA4DB2.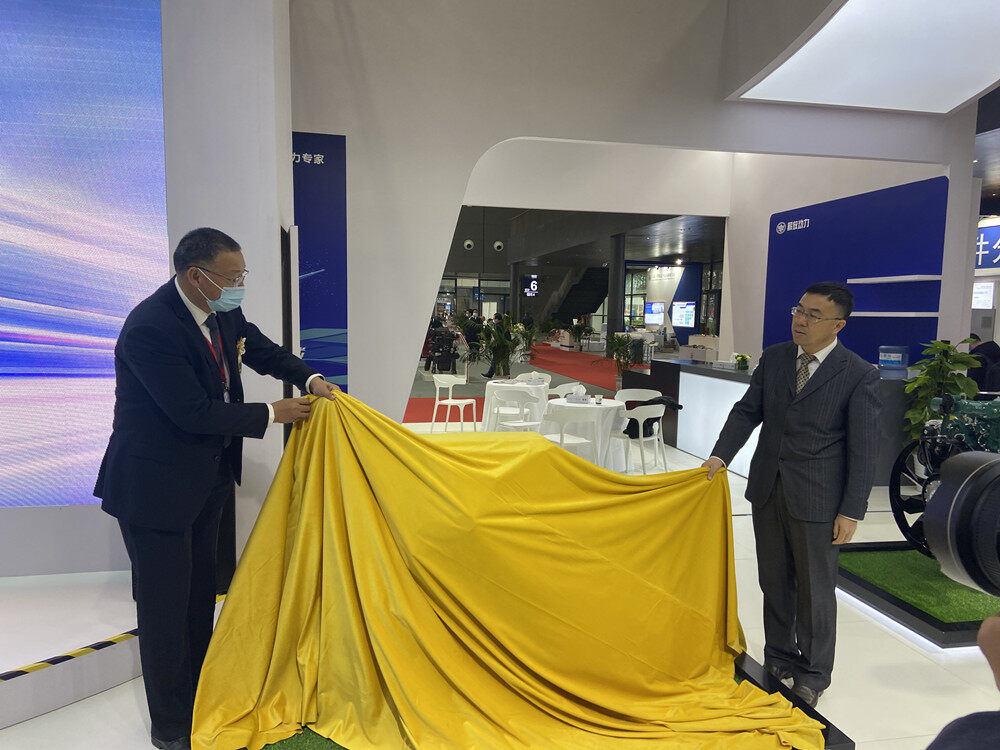 It is reported that Jiefang Power will display a variety of national VI main products on site, and will display ultra-low emission and hybrid power products and technologies on site. At present, Jiefang Power's diesel engine products have achieved full coverage of heavy, medium and light products, with a power covering 40-760 horsepower and a displacement covering 2-16 liters, which is unique among Chinese diesel engine independent enterprises.
Jiefang Power's National VI products adopt the completely independent forward-developed EGR+DPF+SCR technology route, four-valve overhead camshaft structure, and original distributed combustion technology and high explosion pressure technology. The power performance is increased by 20%, fuel saving is more than 3%, and urea Compared with the National V engine, it is reduced by more than 20%, reaching the international leading engine level.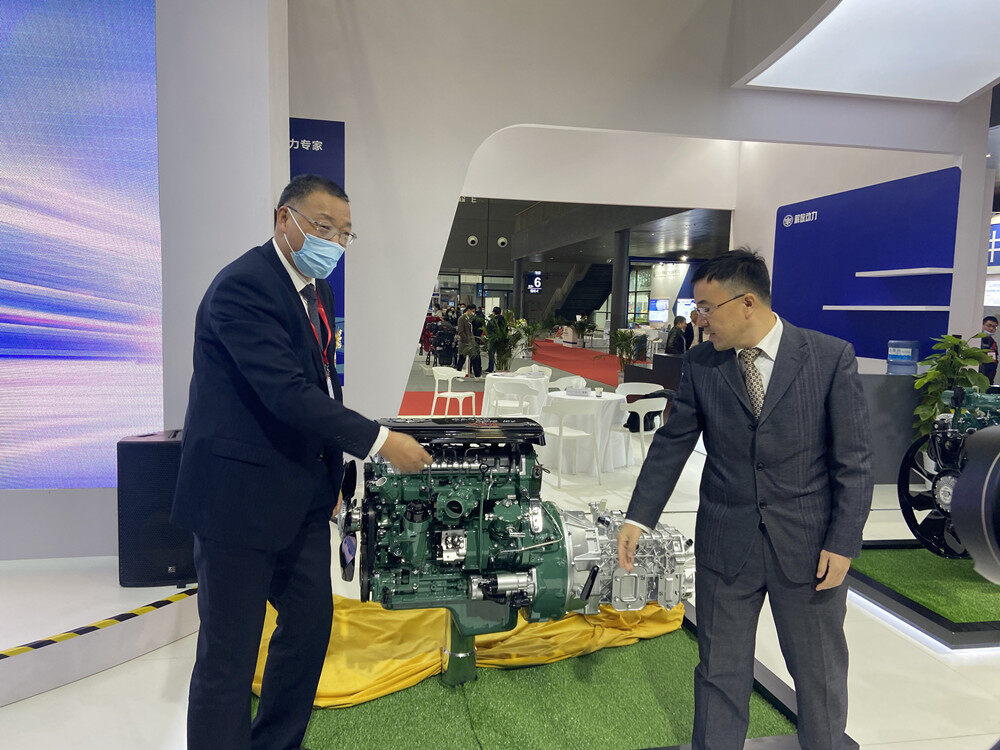 At the scene, Jiefang Power's 6DM2, 6DM3, 6DK, 4DB1 and other major National VI models will be unveiled, and the new 2.5L National VI products suitable for the new blue-label light truck regulations will also be exclusively released at its booth at that time, interpreting "China The technical strength and product strength of First Autonomous Power".
Gemini products CA4DD3 and CA4DB2
Qian Hengrong, assistant general manager of FAW Jiefang, general manager of engine business department and secretary of party committee, introduced: "One is dual-star on the same track. These two models are high-end products under the Jiefang Power Jinwei brand. Through the same product development process, applicable The same quality standards apply the same service network. The second is dual-star parallel. CA4DD3 and CA4DB2 respond to different usage scenarios and have different positioning. CA4DD3 is powerful and can provide users with an efficient and smooth transportation experience; CA4DB2 body Lightweight and adaptable, it is more suitable for applications in towns, villages and other scenarios to meet the individual needs of different users. The third is dual-star linkage. Through the product combination of CA4DD3 and CA4DB2, high and low power covers the mainstream horsepower segment, which is a combination of above and below. To meet the power needs of all blue-label light truck users. As a result, CA4DD3 and CA4DB2 are named "Gemini", and will be the star products of Jiefang Power's National Sixth Light Truck in the future."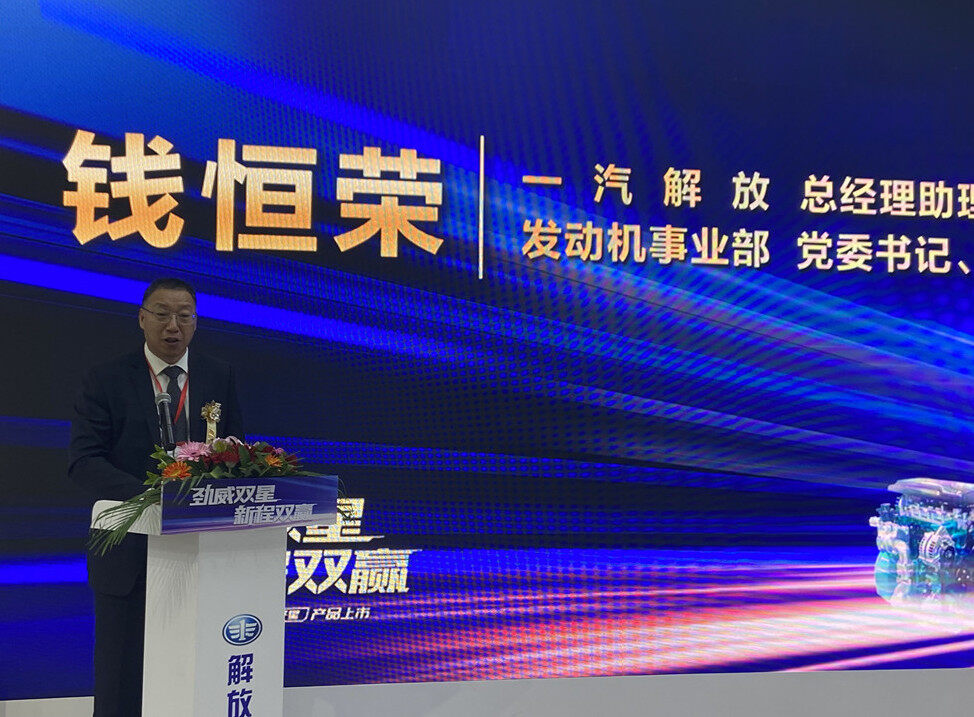 Tang Ting, senior manager of FAW Jiefang Engine Division and head of R&D Department, said that the advantages of Jiefang Power's 2.5L "Gemini" are reflected in the following four points.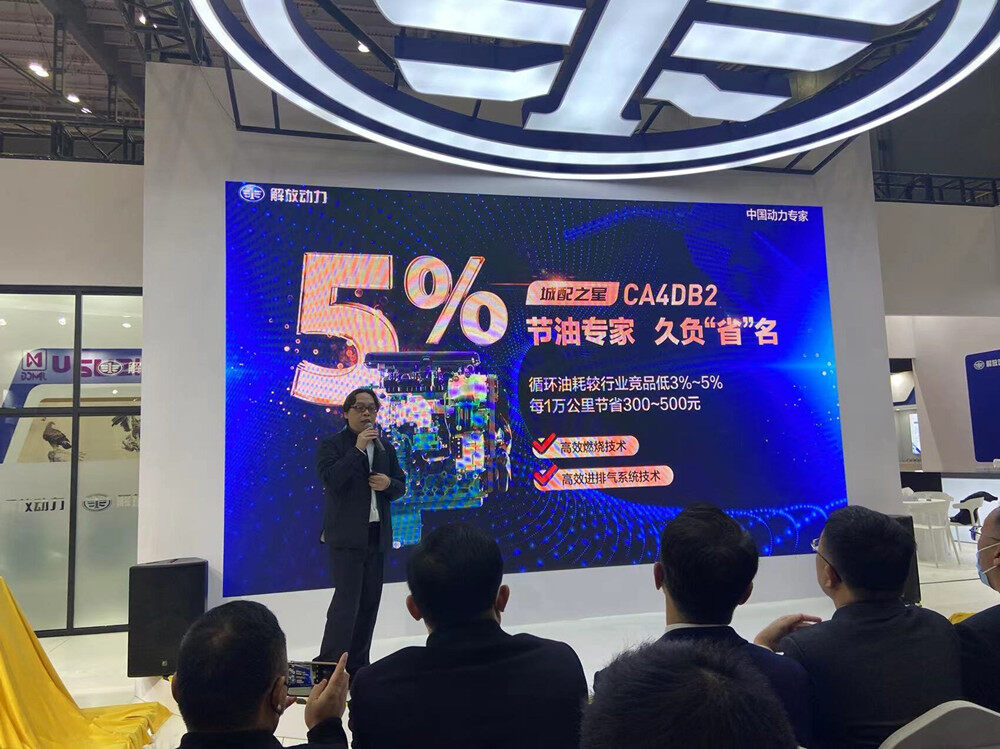 One is that it is an advantage to make two products with the same displacement. After the new blue-brand light truck regulations are officially implemented, about 70% of blue-brand light trucks will choose 2.5L engines, but the needs generated by such a large customer group are bound to be diverse, and it is difficult to fully meet customer needs with only one engine . Jinwei "Gemini" is different. CA4DD3 is a product that meets the needs of the original 3L machine market. It is powerful, efficient and reliable, and is suitable for logistics and transportation scenarios such as resources, cold chain, and green; CA4DB2 pays more attention to cost performance and adopts modular design. It has a compact appearance and a weight of 225kg as light as a swallow, which can meet the needs of high-end users in express transportation, urban distribution, express delivery and other fields.
The second is the industry's leading product performance. In terms of power, the product combination of CA4DD3 and CA4DB2 can cover the mainstream power range of 140-165 horsepower. The CA4DD3 has an output power of 165 horsepower and a maximum torque of 500 Nm, which is at the top level in the industry, and this engine can produce a large torque of 330 Nm at low speeds. In terms of reliability, CA4DD3 and CA4DB2 have established the goal of achieving the highest level of quality in the industry during the development stage. All aspects of design and manufacturing have established strict standards. CA4DD3 adopts heat-resistant alloy cast iron double-layer water jacket cylinder heads, which can achieve lifetime No cracking, and through the use of INNA hydraulic tappet and chain tensioner structure, the valve mechanism has also achieved life-long maintenance-free. The 5000h bench test and the 5 million kilometers road test have created the reliable quality of CA4DD3 and the long life of B10 Up to 700,000 kilometers. In terms of fuel consumption, both engines reflect Jiefang Power's unremitting pursuit of fuel saving. Among them, CA4DB2 adopts 2000bar high injection pressure, 200bar explosion pressure design, thermal efficiency 43%, cycle fuel consumption is 3-5% lower than industry competitors, every 1 Ten thousand kilometers can save users 300-500 yuan, which can be described as the experience of using a 2.5L machine and the cost of using a 2L machine.
The third is intelligence leadership. Jinwei "Gemini" adopts a fully autonomous National VI ECU software system and is based on Jiefang Power's intelligent network connection platform. It can be customized for users to meet users' individual requirements, and use big data analysis to make the engine It is more adaptable to Chinese usage scenarios and user habits, improves transportation efficiency, and reduces cost of use. In terms of service, Jinwei "Gemini" is based on the transformation of digital intelligence, relying on the intelligent network platform of Jiefang Power, to promote the wide application of intelligent diagnosis and repair, personalized maintenance and other service methods, to escort users' transportation efficiency.
The fourth is that the national VI experience is better. Jinwei 2.5L "Gemini" emission treatment system DPF free ash mileage up to 500,000 kilometers. In addition, according to the actual working conditions of Chinese light truck users, the best cost-effective long oil change mileage of 40,000 kilometers has been developed, which improves the attendance rate and saves 1,600 yuan in maintenance costs throughout the year.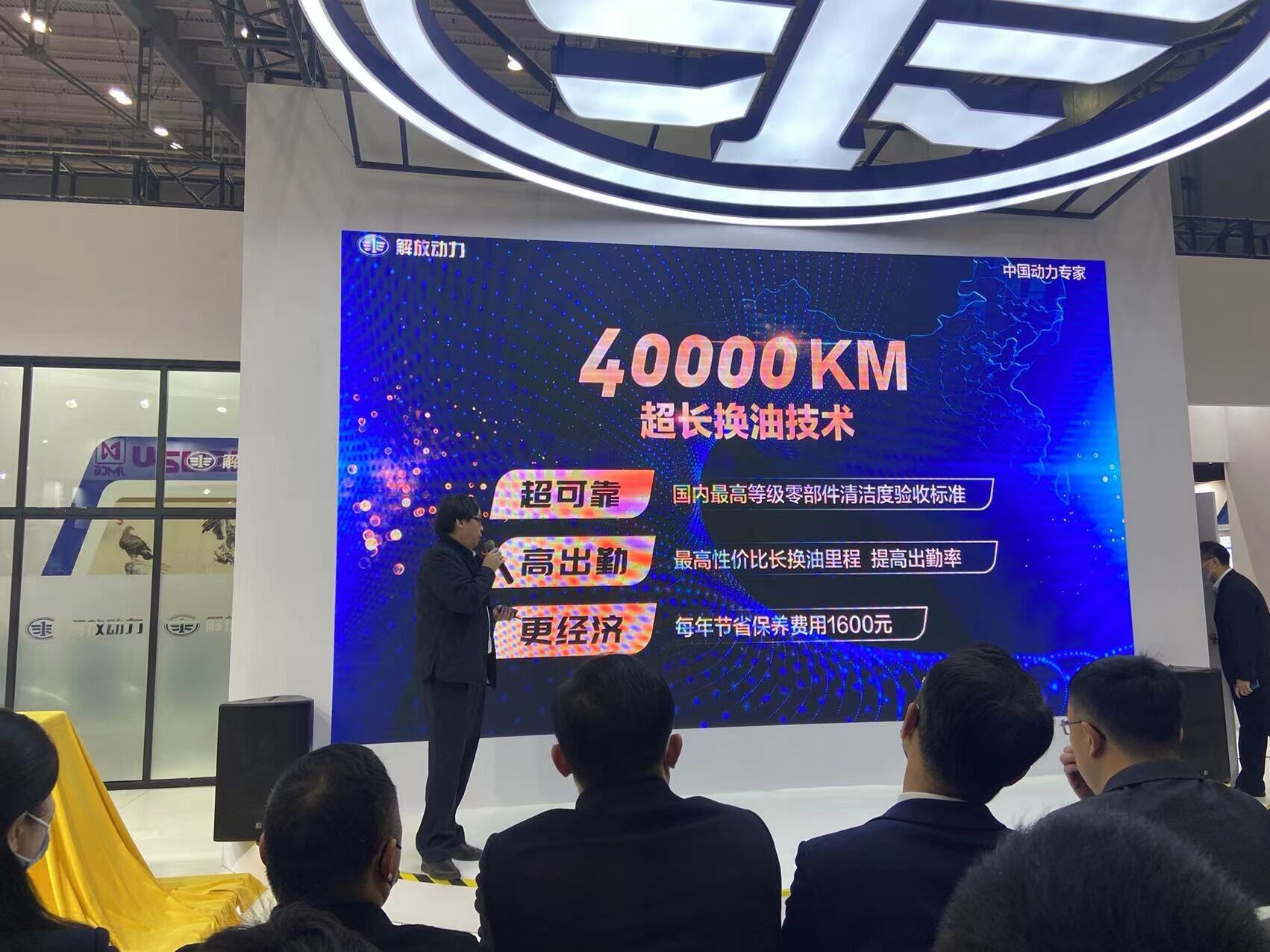 As a leading enterprise in commercial vehicles, Jiefang Power, with its own independent research and development technical strength, released the Jinwei 2.5L Gemini product, which is another outstanding achievement of Jiefang Power's continuous innovation. Editor/He Yuting
0
Collect