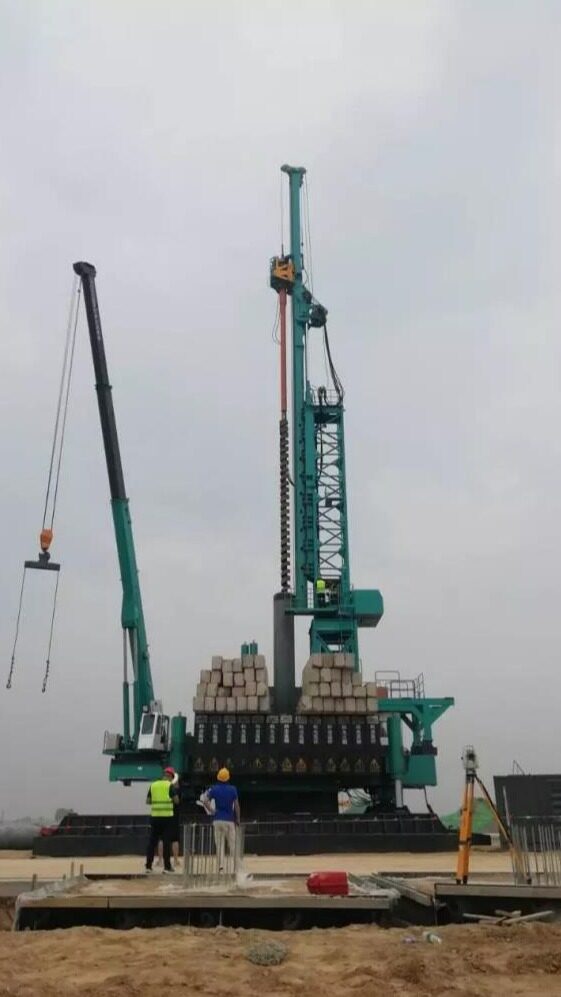 Equipment
SUNWARD pilot hole static pile driver was first used in high-speed rail project
ZYJ1260BK driven hole static pile driver has been widely used in public facilities and infrastructure construction projects
Recently, at the construction site of the viaduct foundation of the Puyang-Provincial Boundary Section of the Zheng-Ji High-speed Railway, a 40-meter-high "behemoth" is being carried out in an orderly manner in the construction of the pile foundation of the high-speed rail bridge. With efficient construction efficiency, it has continuously increased the diameter of 1 meter and the length of 13 meters. The prefabricated pipe piles are pressed into the ground, and the construction scene is very spectacular.
This "monster" is the ZYJ1260BK pilot hole static pile driver pioneered by SUNWARD. Since it was put into use in June 2021, this super equipment has created a construction record of 120 meters of piles in a single shift in a complex stratum. Compared with traditional construction methods, it has created a total of nearly 10 million yuan in profits for customers, while avoiding noise and environmental pollution caused by traditional construction methods, resulting in good economic and social benefits.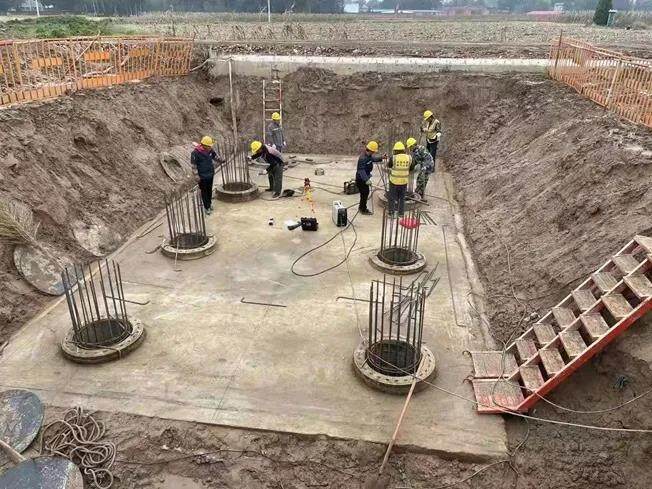 This pilot-hole static pile driver is a kind of construction equipment for prefabricated pipe piles. It pioneered the application of prefabricated pipe piles to the construction of pile foundations in complex stratum by static pressure. The equipment is suitable for prefabricated pipe piles with a diameter of 600mm and above, and the effective length of the pile is 40 meters. The construction method has the characteristics of high efficiency, low cost, high pile quality, energy saving and environmental protection, and effectively avoids the traditional pile foundation construction method in thick sand. Problems such as collapsed holes and pile cracks occurred during the construction of complex stratum, such as layer, quicksand layer and pebble layer.
It is understood that the Puyang-Provincial Boundary Section of Zhengzhou-Jiangsu High-speed Railway is SUNWARD's first application in China to apply the induced-hole static pile method for high-speed rail bridge pile construction. It is also the first time large-diameter precast piles have been used in high-speed railway projects, which is a milestone. significance. Therefore, the project has also received great attention from China Railway Administration, architectural design institutes, pipe pile suppliers and engineering companies.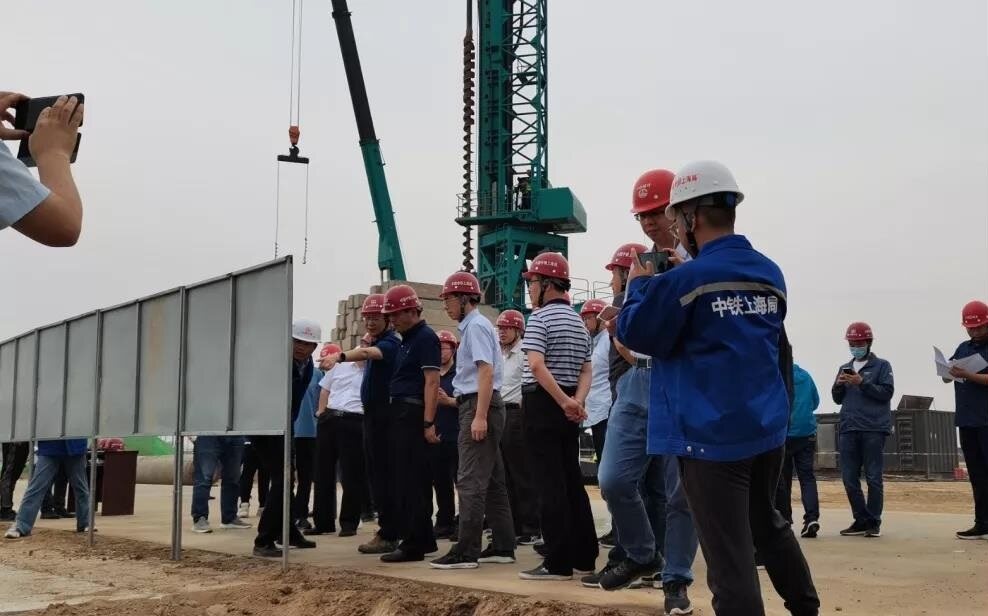 As early as the beginning of the project, the leaders of China Railway Shanghai Bureau visited the construction site, learned about the use of new equipment, inquired in detail about the construction operation process and specifications, checked the construction effect and test results, and checked the pile quality and construction progress of the new equipment. Highly praised, fully affirmed the high efficiency and practicality of the new equipment.
At present, the SUNWARD ZYJ1260BK driven hole static pile driver has been widely used in super high-rise buildings, public facilities and infrastructure projects. The application in the high-speed rail construction project expands its construction scene, which is conducive to the further development of the market .Editor/Ma Xue
0
Collect