Interview
The introduction of the Nanyanjiang Intercity Railway project started
The project will realize the interoperability of the two railways along the south and north along the Yangtze River in the future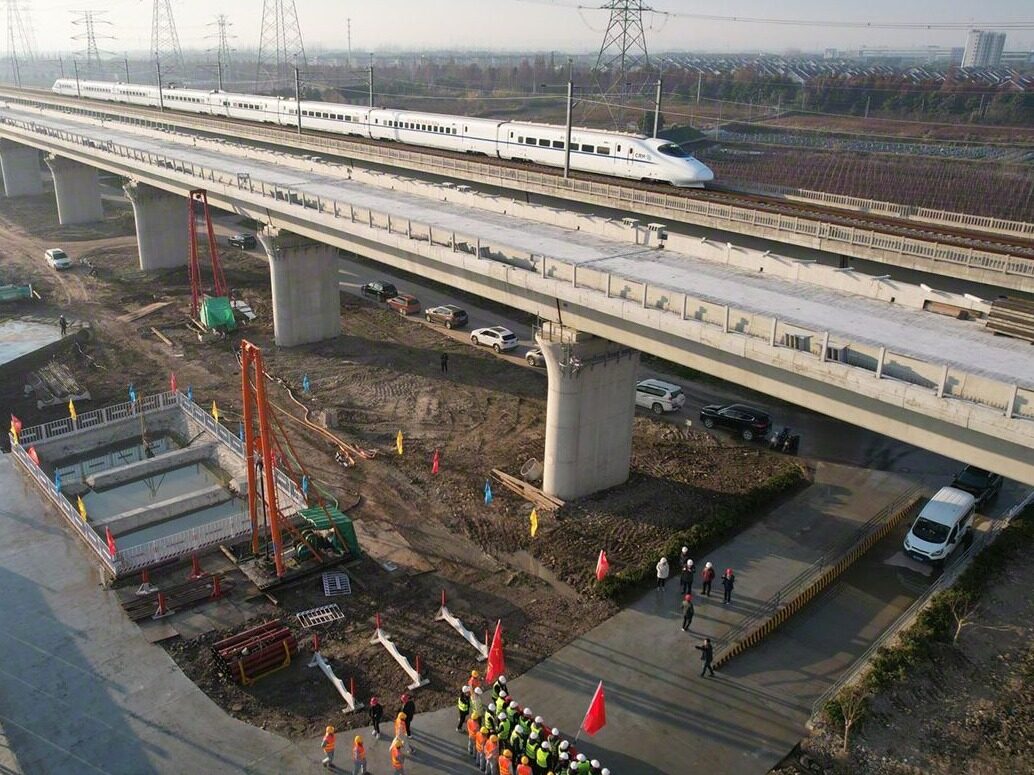 On December 20, 2021, the Shanghai-Chongqing-Chengdu High-speed Rail, which was undertaken by the China Railway Shanghai Engineering Bureau, was officially launched for the first pile of the simultaneous implementation project of the South-Yangtze Intercity Railway, which marked the beginning of the substantive construction phase of the project.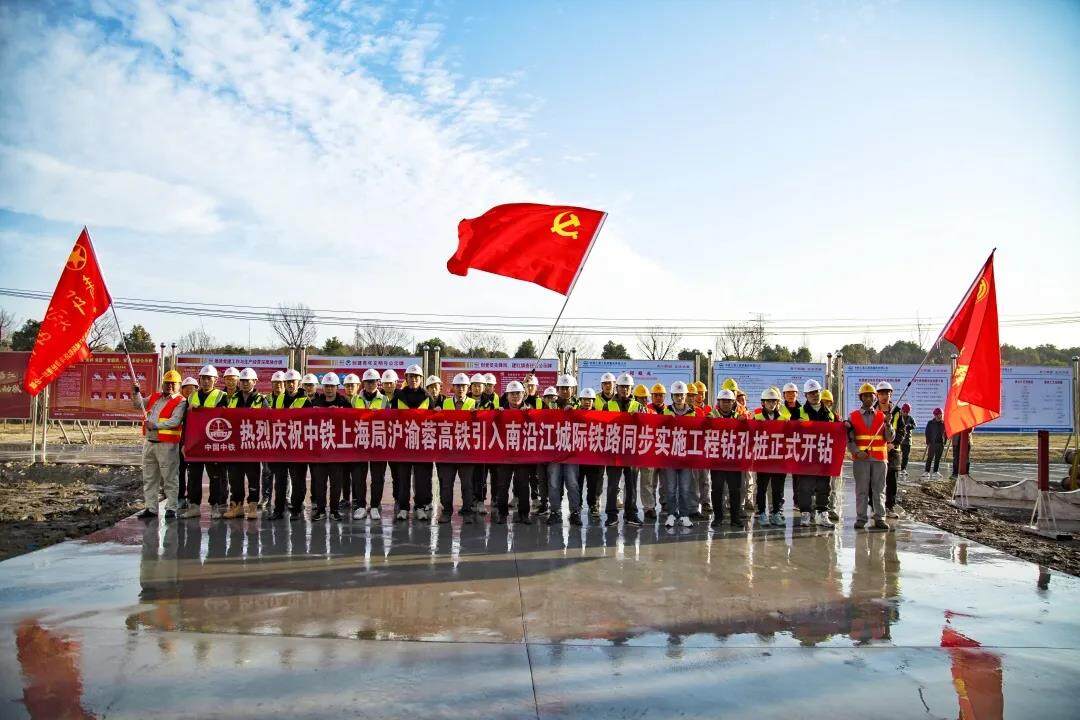 The Shanghai-Chongqing high-speed rail is introduced into the South-Yangtze Intercity Railway and the project is located between the Shanghai-Sutong Railway and the South-Yanjiang Railway within the territory of Taicang City. A total of five lines were rerouted from the main line of the South Yanjiang River. The total length of the bridge is 3.7km. There are many special bridge structures, complex types, high safety risks in neighboring construction, and high construction difficulty. The project includes continuous beams across Huyi Expressway 60+100+60 and continuous 32+48+32m across Tangjing River Beams, 3×32.7m turnout beams, 10-hole continuous rigid frame and 9-hole cast-in-place simply supported beams, 22 gate piers across the main line along the south and along the river, 103 pier bodies, and 916 bored piles.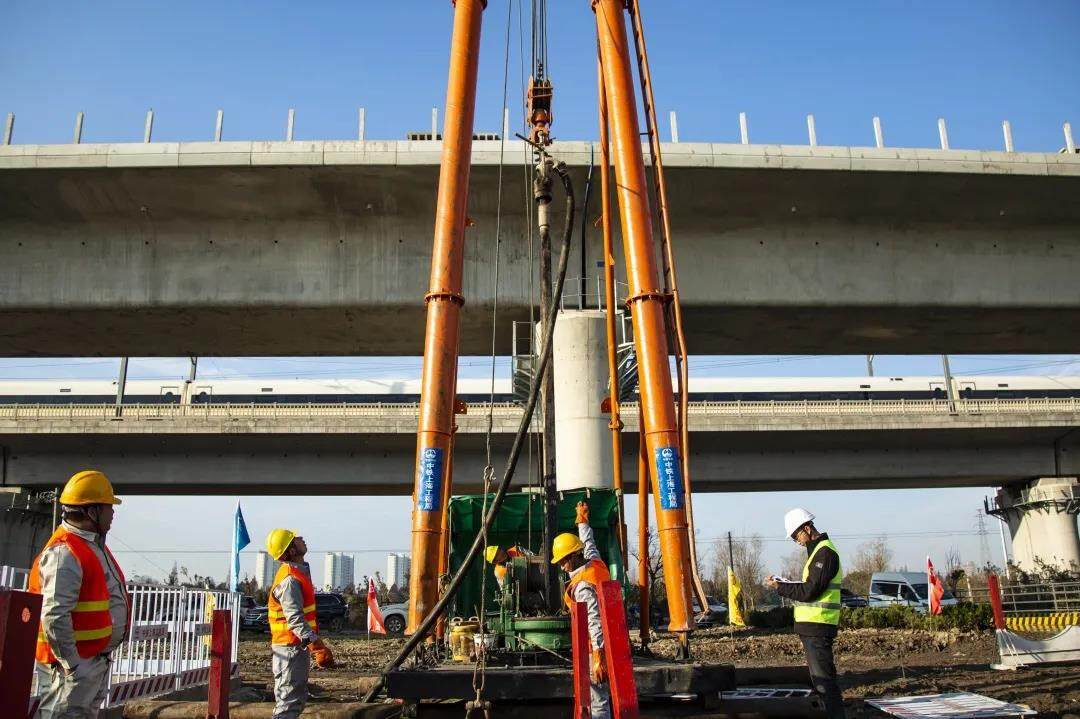 In order to ensure the smooth start of the project, the project department made sufficient preliminary preparations, actively strengthened the communication with the owner, design, supervision and Taicang city government, and efficiently completed the construction procedures and land acquisition and demolition work, and concentrated efforts to complete the construction within half a month Preliminary work such as water, electricity, hardening of the site and roads, and fence closure have laid a solid foundation for the rapid start of the project. At the same time, in order to ensure construction technology and safety, the project department held a construction mobilization deployment meeting, a special seminar on construction safety and quality, and a concentrated seminar on construction safety training and education for neighboring camps in advance to fully implement the technical disclosure of the bored pile construction and the control of the construction process flow. , Technicians stand by, cadres keep a watch on their posts and other measures to ensure the smooth drilling of the first pile.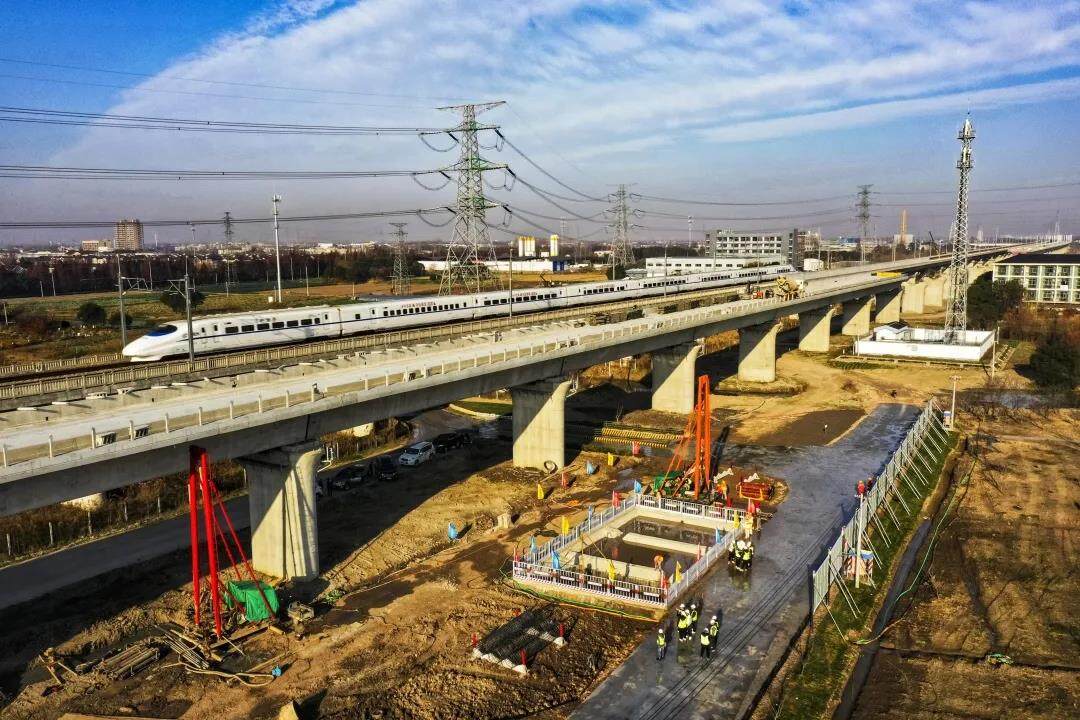 It is understood that the Shanghai-Chongqing-Ronghua high-speed railway is one of the four railway projects under the 14th Five-Year Plan of Jiangsu Province. The core intercity corridor of the triangle city group. After completion, it will further promote exchanges and communication among cities along the route, help accelerate the construction of a green integrated transportation system along the river, and serve to support the high-quality development of the Yangtze River Economic Belt and promote the in-depth integration of the integrated development of the Yangtze River Delta. Editor/He Yuting
0
Collect