Investment
Langxin Technology Helps One Belt One Road Countries Build Smart Grids
Langxin Technology uses energy digital technology to promote the construction of smart grids in countries along the route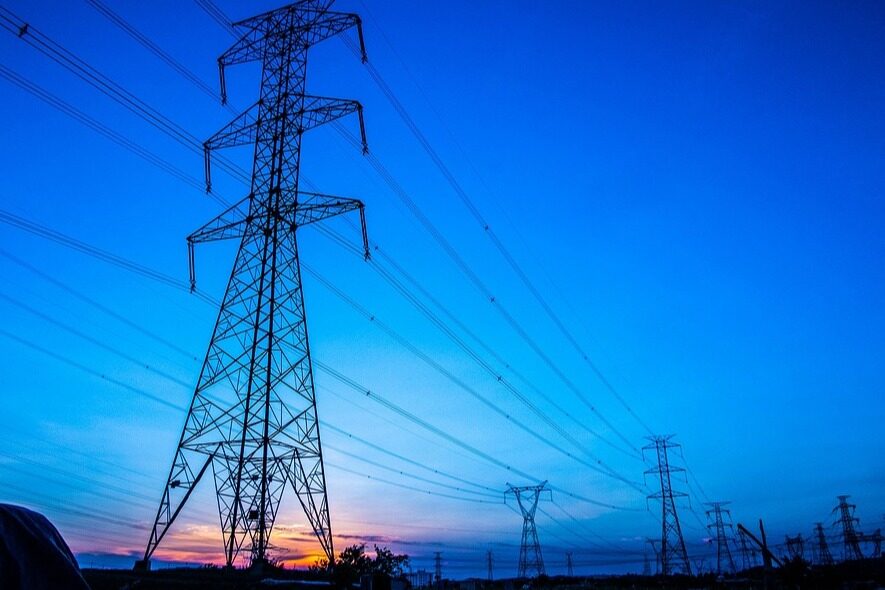 The Belt and Road Initiative has not only promoted cultural exchanges between China and countries along the route, but also created tremendous economic vitality. Therefore, each December 16 is designated as the International Day of the Belt and Road, which records every bit of the participating countries and companies. As a leading energy digital service and operation company in China, Langxin Technology uses energy digital technology to promote the construction of smart grids in countries along the route.
Langxin Technology is one of the earliest domestic companies to expand the overseas power field. Since 2014, it has vigorously exported packaged power marketing and collection software products to power companies in countries along the Belt and Road. Since then, in just a few years, Langxin's business quickly covered more than a dozen Asian, African and Latin American countries such as Nigeria, Tajikistan, and Paraguay, and has accumulated a solid foundation in the field of overseas power industry.
For the economy to develop, electricity must go first. Take Nigeria as an example. As the largest economy in Africa, the country's electricity demand is increasing day by day, but the power grid and other related power infrastructures are weak, and the bottleneck of power supply has been difficult to break through. Power outages have also become a prominent contradiction in economic and social development.
In 2015, Nigeria's largest power distribution company Ikeja Electric established a cooperation with Langxin. This company dominates the power generation and distribution market in the three states of Nigeria and serves more than 1.2 million users. Although its annual power supply and income are ranked first, it has a high line loss rate, a high rate of power theft, and a high cost of manual meter reading. , The phenomenon of long recovery period of electricity bills and single service channels still persists. In response to the company's individual pain points, Langxin provided it with an end-to-end solution for power marketing and collection "from China". Based on the actual characteristics of the country's industry, Langxin further improved the meter measurement system ( Core modules such as MS), Electric Energy Data Management System (MDM), Customer Information Management System (CIS), etc., effectively meet the digital upgrade needs of electric power companies, and bring more considerable economic benefits to Ikeja Electric.
In recent years, the new crown epidemic has had a huge impact on the countries where customers are located, and overseas market expansion has become more and more severe. In the face of the volatile epidemic, Langxin people are still busy in Nigeria, Ghana and other Belt and Road countries, efficiently implementing the delivery of existing projects; at the same time, they also maintain online interaction and business negotiations with directly signed customers. Provide timely and high-quality services, and actively empower local partners to follow up their needs, so as to continue to promote the progress of key projects. Relying on the good reputation of existing projects, Langxin's business expansion in many countries is entering the "fast lane".
At present, digitalization and "dual-carbon" transformation have become a global consensus. Among them, the energy industry represented by electricity is the first to bear the brunt, and it has broad market prospects. Relevant research reports show that in 2020, global electricity digital revenue will be approximately US$27.150 billion, and it is expected to reach US$42.23 billion in 2026, providing a huge energy pool for companies participating in the Belt and Road Initiative. Keywords: One Belt One Road, One Belt One Road News, One Belt One Road Project, Overseas Projects
Langxin Technology has been deeply involved in the field of power energy digitalization for more than 20 years. In the future, under the leadership of the high-quality co-construction of the Belt and Road Initiative, it will continue to develop joint development with countries along the route for mutual benefit and win-win, promote the high-quality development of international power capacity cooperation, and move forward hand in hand. A new energy future that is greener, more efficient, cleaner, and more diverse.Editor/XuNing
0
Collect