Logistics
Hainan Yangpu Port expansion project starts in 2022
After completion, the annual container throughput of Yangpu Port will reach 6.6 million TEUs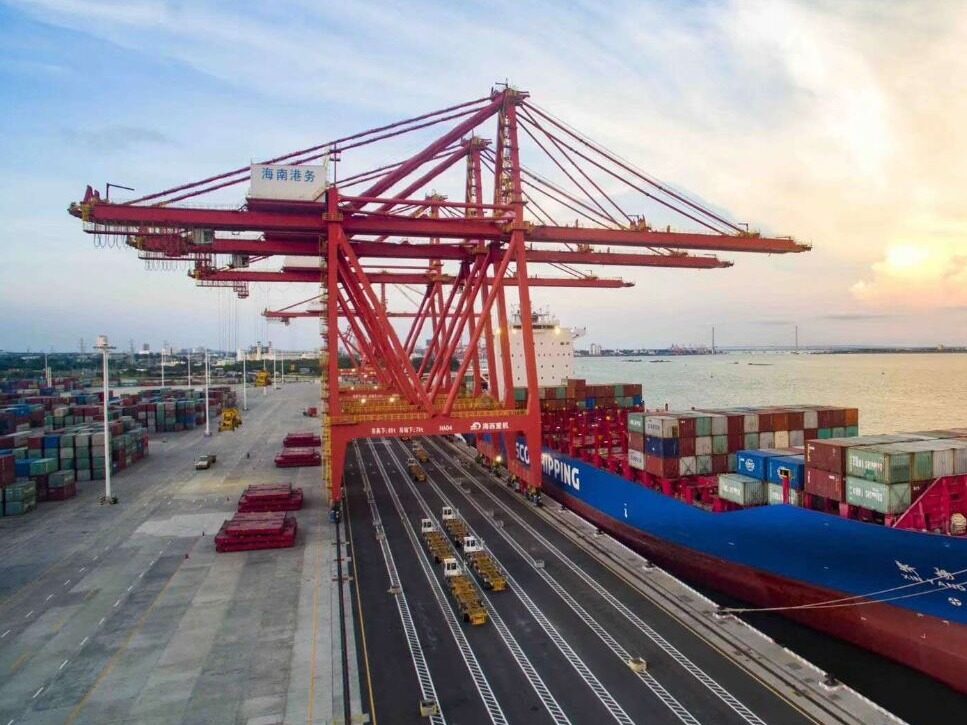 On December 25, 2021, according to the Yangpu Economic Development Zone Transportation and Ocean Bureau, the expansion project of the new western land-sea channel Yangpu International Container Hub Port is stepping up, striving to start construction in the first half of 2022.
Four 200,000-ton container berths will be built
The expansion project has a total investment of about 9.3 billion yuan and is one of the major infrastructure projects in Hainan Province. It will build 4 200,000-ton container berths and 1 150,000-ton container berths. The shoreline of the terminal is 2461 meters in length and adopts a gravity-type caisson structure. During the construction, the total land area will reach 2.1 million square meters, and the corresponding container yard will be built.
Yangpu attaches great importance to the construction of the new western land-sea channel international container hub port, speeds up the construction of port infrastructure, and continuously improves the collection and distribution system. The second phase of the Shugang Avenue project with an investment of 910 million yuan was completed in June 2021, opening up Yangpu. Outward passage of international container terminals. Actively promote the Hainan Port and Shipping Holding Company to complete the construction of the Yangpu International Container Terminal's initial project capacity improvement project, which has further improved the cargo handling capacity of the Yangpu International Container Terminal.
Zhou Junping, secretary of the Yangpu Working Committee, said that the expansion project is one of the province's key projects. Yangpu will strengthen its linkage with enterprises, plan to set up special work classes, actively study and solve the difficulties encountered in the project construction process, speed up the relevant approval procedures, and grasp Pay attention to various tasks to ensure the smooth start of construction of the project on schedule.
With the implementation of free trade port policies such as domestic and foreign trade on the same ship, bonded oil refueling, and port of departure tax rebate, Yangpu has opened 38 domestic and foreign trade routes, including 7 domestic and foreign trade routes on the same ship, which basically cover domestic coastal cities and Southeast Asia. The main port. From January to November 2021, the container throughput of Yangpu Port was 1.231 million TEUs, a year-on-year increase of 36.52%, of which foreign trade containers were 314,200 TEUs, a year-on-year increase of 75.27%; the waterway cargo turnover volume was 683.735 billion ton-kilometers, a year-on-year increase 281.11%. Editor/He Yuting
0
Collect