Geopolitics
Russia and Kazakhstan signed a series of transportation infrastructure plans
Russia and Kazakhstan continue to cooperate closely, and the scale of cooperation continues to expand, working in many new areas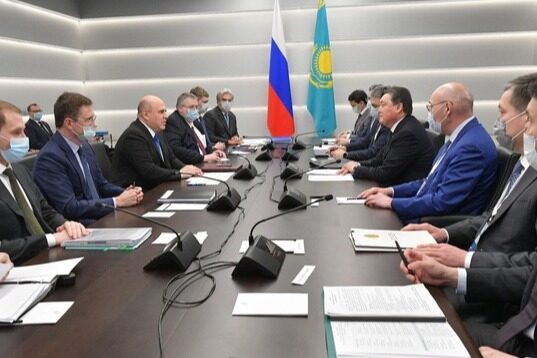 Russia and Kazakhstan have adopted and are implementing important decisions that will help promote economic integration and mutual trust. Russian Prime Minister Mishustin and Kazakhstan's Prime Minister Ma Ming recently signed a series of transportation infrastructure development plans, including the development of "Europe-Western China" highway facilities and the 2021-2023 "meridian" highway joint action plan, 2021-2025 mid-year Joint action plan for the development of Kazakh border automobile checkpoints, etc.
The two countries believe that energy including renewable energy, peaceful use of nuclear power, mining, information and communication technology, transportation infrastructure and many other industries are areas with broad prospects for cooperation.
In addition, Russian Energy Minister Shuliginov and Kazakhstan Energy Minister Mirzagalyev signed a memorandum of understanding on the use of natural gas as a fuel for the "Europe-Western China" transportation route.
Compared with neighboring countries, Kazakhstan has strong institutional capabilities in strategic infrastructure planning and has formulated a series of long-term planning documents to determine its economic and development goals. For example, Nurly Zhol Kazakhstan's main infrastructure development strategy aims to use the momentum of regional initiatives such as the Belt and Road Initiative and CAREC to transform Kazakhstan into a strategic hub between China and Europe. However, current investment plans in energy and industry are not fully aligned with the long-term vision of diversifying the economy from fossil fuels and extractive industries. For example, in the energy sector, coal-fired power plants still account for more than 15% of planned power plants in terms of capacity, which helps to further lock in carbon. On the industrial side, most of the planned and under construction projects are still in the mining and petrochemical production stages. Editor/Xu Shengpeng
0
Collect