Equipment
Sunward Intelligent SWHM18 hydraulic pile driver is on the market
Sunward Intelligent SWHM18 hydraulic pile driver not only has excellent performance and high reliability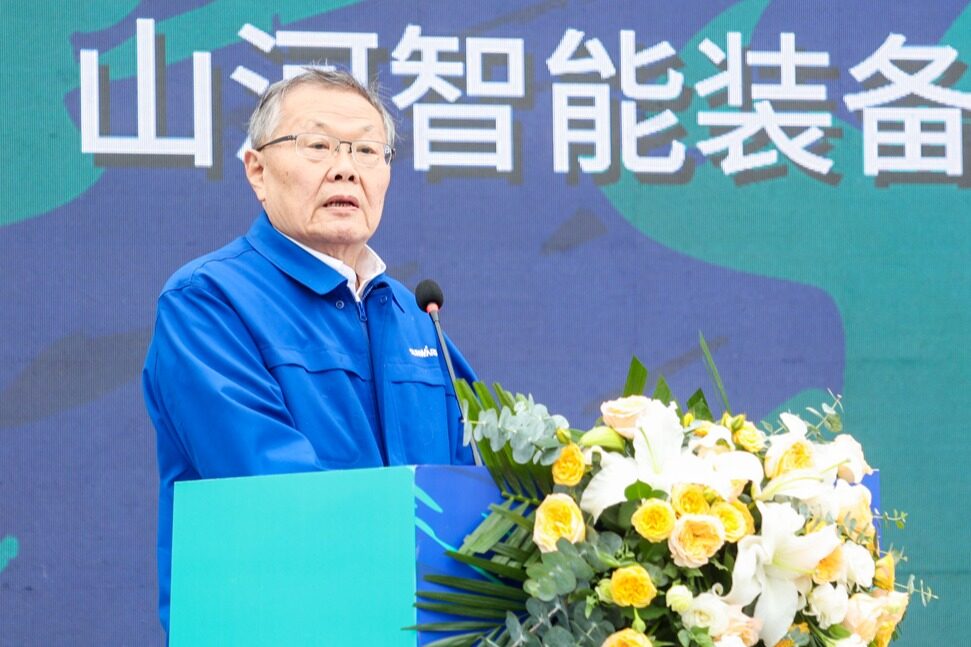 On January 7, 2022, the SWHM18 hydraulic pile driver independently developed by Sunward was successfully released, which further improved Sunward's pile driver product spectrum.
At present, the construction methods of domestic prefabricated concrete pipe piles are mainly hammering method and static pressure method. Among them, hydraulic piling hammers are widely used in industrial buildings, civil buildings, roads, Construction of bridges and pile foundations in water.
In order to meet the market demand, Sunward Intelligent planned and deployed early. The technical R&D team used years of research and development and manufacturing technology for pile foundation equipment, and used 3 months to focus on tackling difficulties. At the end of December 2021, the first hydraulic pile driver will be completed. Internal debugging work, launching a series of hydraulic pile drivers with high reliability and excellent performance.
Sunward Intelligent SWHM18 hydraulic pile driver not only has excellent performance and high reliability, but also the hydraulic hammer and pile frame are very convenient to transport, with low noise and less pollution. , has a good market prospect.
Sunward Intelligent SWHM18 hydraulic pile driver is composed of SWEW500 electro-hydraulic walking pile frame and SWH18 hydraulic impact hammer. The maximum striking energy of the hydraulic hammer is 270KJ, the maximum stroke of the hammer core is 1.5m, and a single prefabricated pile can be constructed with a maximum length of 15 meters. Various parameters All are industry-leading.
The hammer part of the SWHM18 hydraulic pile driver adopts a silent design, the window is fully sealed, and a large number of sound insulation materials are used; the lifting cylinder adopts a special sealing design, and the sealing performance is better than that of the peers, which reduces the oil leakage probability of the cylinder and has higher reliability; the power station adopts The independent oil tank can effectively ensure the cleanliness of the hydraulic system and the reliability of the system operation.
In order to improve the transportation convenience of the existing hydraulic hammer pile frame, Sunward Intelligent R&D team focused on solving a series of technical difficulties. Support the realization of overall transportation, reduce the transportation cost of customers, and create value for customers.
In addition, the SWHM18 hydraulic pile driver adopts a pilot handle in operation, which makes the control easier and more reliable. At the same time, the mold-shaped cab and the standard air-conditioning system make the operation experience more comfortable, and truly achieve "hands-on".
Sunward has always been committed to becoming an expert in underground engineering equipment, a leading enterprise in the comprehensive field of underground engineering, and a complete solution provider for underground engineering. The launch of hydraulic pile drivers has filled an important category of Sunward's smart prefabricated pile construction equipment.
Looking back over the past 22 years, Sunward Intelligent has always adhered to independent innovation and research and development. "From scratch, from small to large", Sunward Intelligent's innovative products have always been at the forefront of the industry. With reliable and excellent quality, we have overcome one construction after another. It has become the best choice for customers from all over the world to "specialize in hard bones". On the road in the future, Sunward will also continue to forge ahead on the road of "from big to strong" to create greater value for global customers.Editor/Ma Xue
0
Collect