Transportation
Zhejiang Jiaxing to Fengnan Railway Project Tender!
The project is a major measure for Jiaxing to connect with the Yangtze River Delta and integrate into the Shanghai metropolitan area
The completion of the project is of great significance for improving Jiaxing's comprehensive transportation system and connecting with Shanghai's bridgehead construction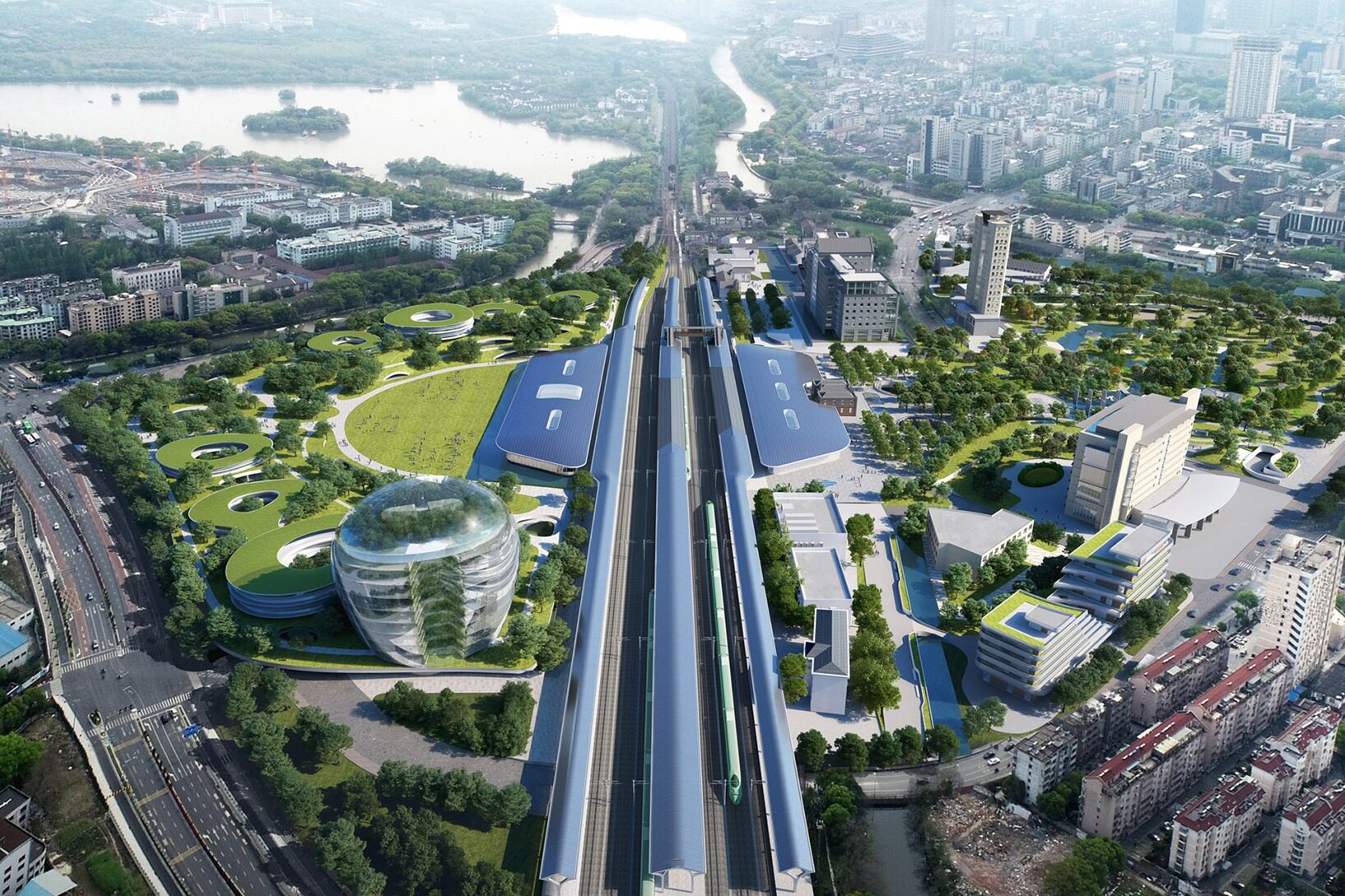 On January 26, 2022, Jiaxing Public Resource Trading Center released the bidding announcement for the construction drawing review service section of the Jiaxing-Fengnan Railway Project. The industry railway, the tenderer, Jiaxing Railway and Rail Transit Investment Group Co., Ltd., the general manager of the project. The investment is 21.05 billion yuan.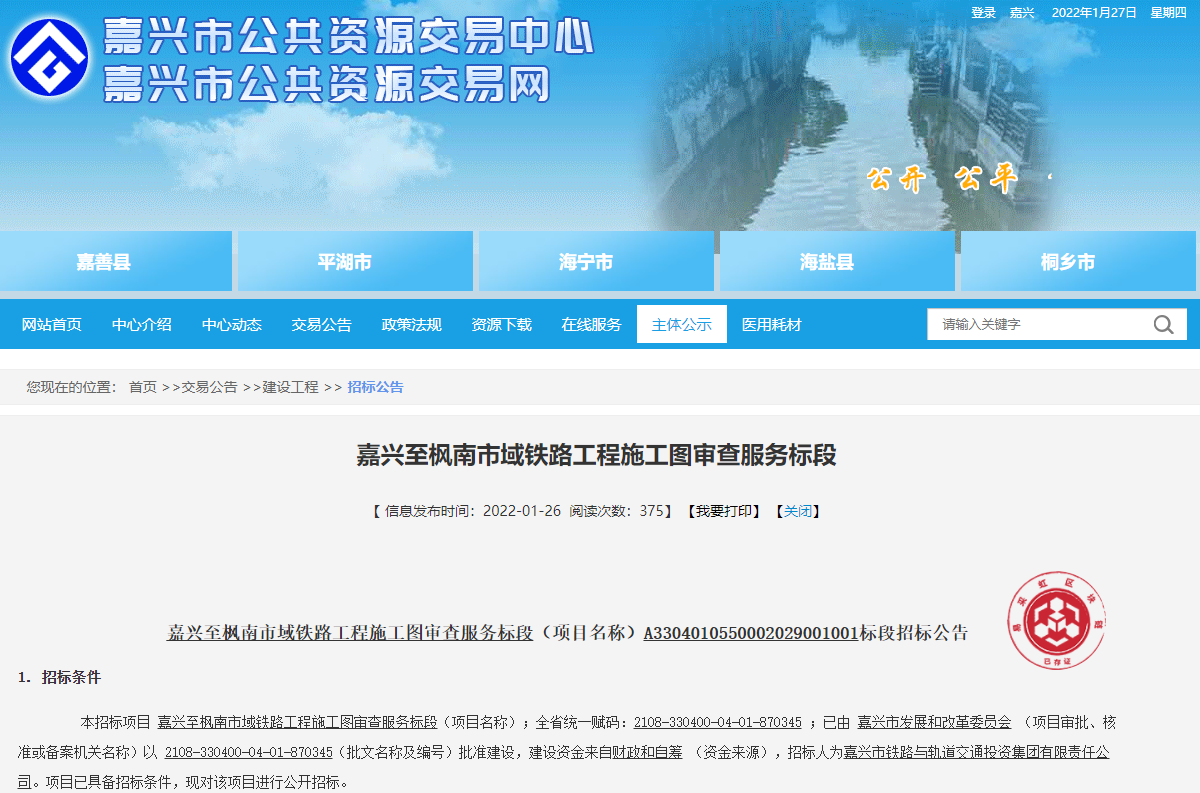 Project Overview
The newly built Jiaxing-Fengnan city railway line has a total length of 35.079km. Among them, 1.511 kilometers in Jiaxing Economic and Technological Development Zone, 18.503 kilometers in Nanhu District, and 15.04 kilometers in Jiashan County. The underground section is 12.6 kilometers long and the aboveground section is 22.479 kilometers long. The design speed is 160km/h, and the AC 25KV traction power supply system is adopted. There are 8 stations on the whole line (including 4 aboveground stations: Qixing Station, Guigu Station, Jiashan Station, Fengnan Station; 4 underground stations: Jiaxing South Station, Caozhuang Station, Jiaxing Science and Technology City Station, Xiangjiadang South Station ), 1 Qixing depot, 1 traction substation, and 1 control center of Jiaxing South Station.
The planned construction period is from the date of signing the contract to the project construction defect liability period, and the service period is tentatively set for 84 months (including the construction defect liability period of 24 months).
Obtaining tender documents
Anyone who intends to participate in the bidding, please log in to the website of Jiaxing Public Resources Trading Center from January 26, 2022 to February 16, 2022 to download the bidding documents, drawings, bill of quantities and other related materials. The deadline for submitting documents is 09:00 on February 16, 2022, and the place for submitting bidding documents is Yutian Notary Office, Jiaxing City, Zhejiang Province (18th Floor, Building 1, Hualong Plaza, No. 32 Qinyi Road, Jiaxing City, Zhejiang Province). Editor/Sang Xiaomei
0
Collect