Equipment
Business card made in Zhejiang: Lifting vigorously to the blue sea
Zhejiang Hercules Energy Equipment Construction Group Co., Ltd. has achieved fruitful cooperation with sincere cooperation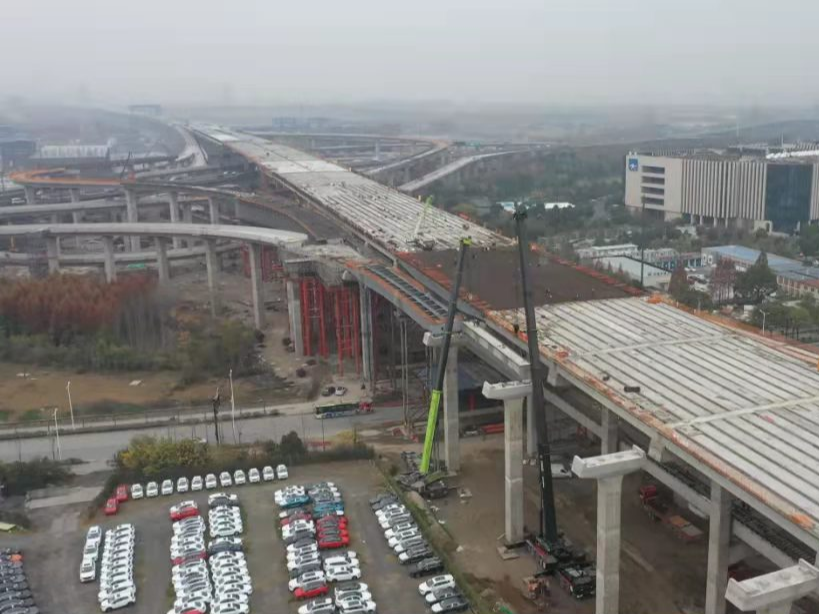 In recent years, in accordance with the requirements of "domestic first-class, international advanced", Zhejiang Province has actively created a "Made in Zhejiang" brand with high quality, independent technology, excellent reputation, and recognized by the market and society. Ltd. stands out. As a representative of an outstanding enterprise in Zhejiang Province, Hercules Nengzhuang not only brings economic development to the local area, but also contributes a lot to urban construction. It also shows the responsibility of a large enterprise in terms of social responsibility. It has donated funds and materials for many times to contribute to charity. In the fundraising activity of the Ningwei Branch of the Xiaoshan District Charity Federation in December 2022, Hercules Nengzhuang donated another 5 million charitable funds, which left a deep impression on the history of local social welfare development.
This construction company, founded in 1993, started out as a small-scale repair factory, and now it has grown into a leading construction and manufacturing group with many subsidiaries including road and bridge construction, heavy industry technology, smart traffic construction, Zhonggao new materials, energy municipal and other subsidiaries. . Today's Hercules Construction Group has perfected the layout of the upstream and downstream industrial chains, covering the prefabrication and installation of concrete components, the fabrication and installation of prefabricated bridge components, and the fabrication of subway segments. The transformation of construction and manufacturing enterprises has become an important large-scale construction professional contracting construction and manufacturing leading enterprise in the industry.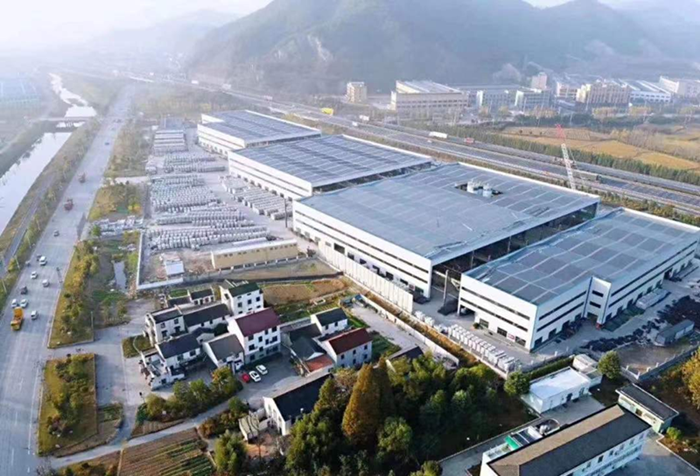 Hercules Road and Bridge Construction Sub-dock Segment Factory
The first-generation leader, Li Ruliang, started from scratch. After 27 years of trials and hardships, he made great strides in the development of the industry, and finally made Hercules into the dazzling appearance it is today.
Start a business, follow the trend of Hercules
In 2004, it was the rapid development of China's hoisting industry, and Zhejiang Hercules took advantage of the situation. In the process of continuous expansion of the business territory, the first-generation helm Li Ruliang encountered unprecedented market competition, which made him more and more aware of the importance of having a hoisting equipment with outstanding performance and stability. After several inspections, Li Ruliang finally chose Zoomlion's small tonnage crane. With the high efficiency, durability and high-quality construction performance of Zoomlion's lifting equipment, Hercules gradually gained a reputation and market in Zhejiang.
After more than ten years of development, the current Zhejiang Hercules has dozens of Zoomlion cranes. As the god's help on the road to success, Zoomlion has laid a good equipment foundation for Hercules' status in the world. In recent years, from the construction of Hangzhou Metro Line to the construction of Hangzhou-Shaoxing Wisdom Expressway, Hercules Construction has all appeared. At present, Hercules has reached long-term cooperation with hundreds of enterprises such as China Construction Group, China Railway Group and China Communications Group. Agreement, and set up a mixed-ownership reform cooperation company with China Energy Construction Group and China Railway Investment to jointly develop business. In the hoisting circle in Zhejiang Province and even the whole country, it has won strong competitiveness and influence.
Recently, Zhejiang Hercules sent Zoomlion ZAT5000H763 to the hoisting task of viaduct bridge deck in the Shanghai-Hangzhou-Ningbo reconstruction project, which is an important supporting transportation project for the Asian Games. , which puts forward extremely high requirements for project contracting enterprises and construction equipment. With excellent operability and hoisting efficiency, ZAT5000H cooperated with Zhejiang Hercules to complete this construction task perfectly.
To enter the blue sea, China United has become the best choice
There are talented people in the country. Now that Li Ruliang has successfully retired, the "second generation" Li Jiong has inherited the career of his father's generation. The new generation of successors has a precise and keen grasp of the industry's pre-judgment, and decisively led Hercules to cut into the air, becoming the first batch of domestic The achievements made by the leading enterprises in the field of wind power hoisting have attracted the attention of the industry. The same vision is also reflected in the judgment and selection of machinery and equipment, "To enter the new blue ocean of wind power hoisting, Zoomlion hoisting equipment is our best choice. We have cooperated with Zoomlion since the early days of our business. For more than ten years, Zoomlion It has provided a great help for the development of Dalishen Road and Bridge. Our Zhejiang Dalishen Road and Bridge Construction has become the first brand in the special installation industry in Zhejiang."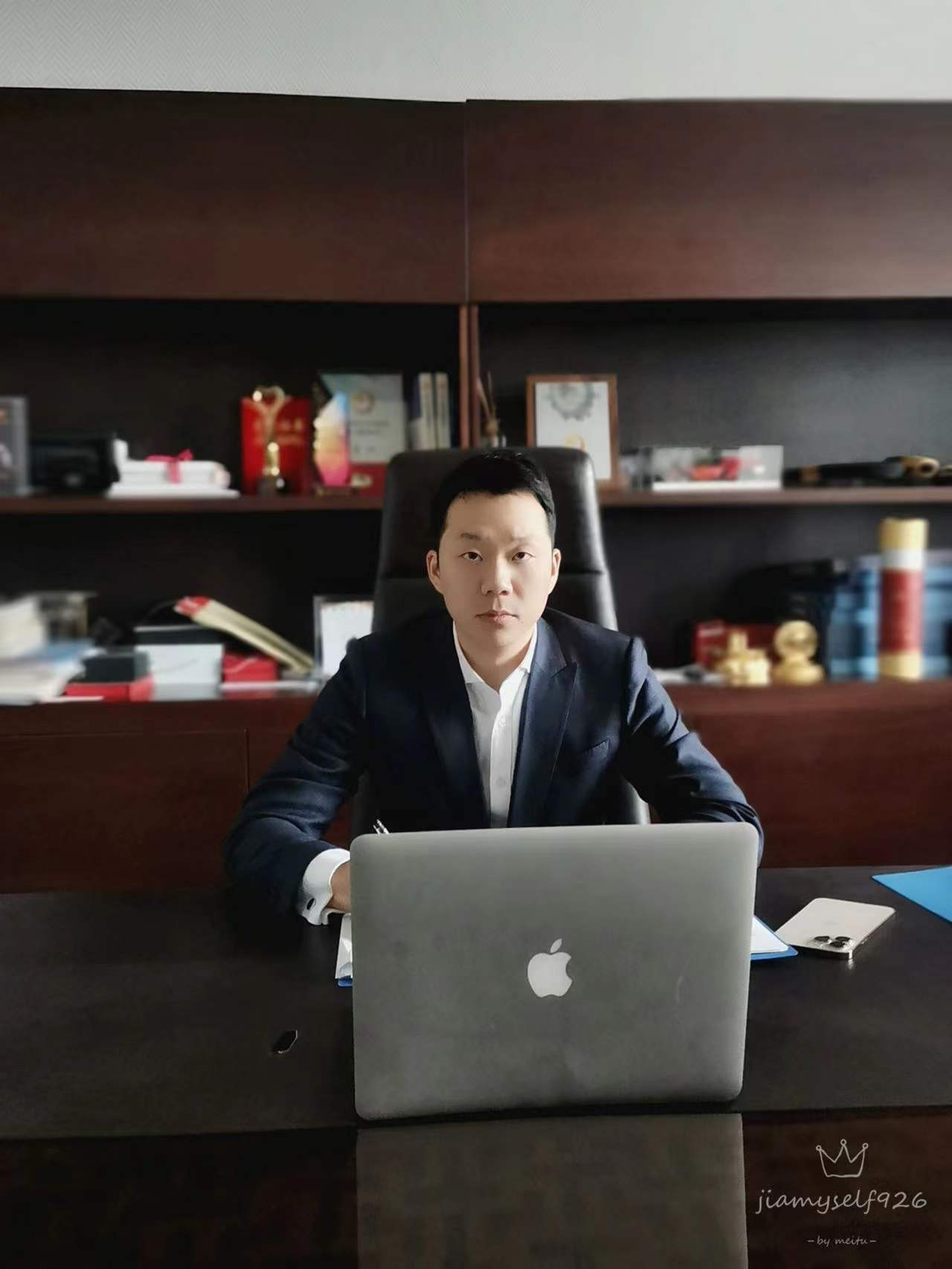 A new generation of lifters - Li Jiong
With the continuous expansion of the onshore wind power hoisting business this year, the offshore wind power hoisting market has also become a new development goal. Recently, Hercules Energy has ordered Zoomlion ZCC12500 cranes and ZCC1600HD crawler cranes, which will make a big splash in the field of offshore wind power hoisting.
As the saying goes, opportunities are always reserved for those who are prepared. For China's offshore wind power, the formulation of the "dual carbon" goal has brought great benefits to the field of wind power hoisting. Li Jiong seized this important opportunity and led Hercules to actively invest in equipment, and the construction project will be based on the original onshore wind energy foundation. On the above, vigorously develop the manufacturing, transportation and installation of component products related to new energy projects such as offshore wind energy, nuclear power, thermal power, and roof photovoltaics. Become the "New Energy Hercules" of China's new energy construction.
To open up new fields, strength and confidence coexist
Li Jiong's confidence comes from his continuous and deep cultivation in the field of new energy hoisting, and of course, he is also familiar with hoisting equipment. Looking at the future development direction, Li Jiong is committed to "quality first, safety first" as the basis, with comprehensive quality management, standardized operating procedures, and well-trained professional teams as the guarantee, and is committed to creating a golden word for Hercules special installation. Shop sign.
In the future, Hercules will radiate the Yangtze River Delta with point-to-point connections, establish its own special installation service network, implement a multi-point service model, and provide integrated and complete hoisting solutions for sea-land wind power installation and road and bridge construction and installation.
Thirty years of trials and hardships, see the forge ahead! From traditional road construction to seizing new opportunities, and being able to show their talents in the field of offshore wind power, this is inseparable from Hercules Energy's emphasis on business development and daring to make breakthroughs. The curtain of high-quality development has been opened. Zoomlion and Hercules will definitely treat each other sincerely, support each other, and explore new fields together, from the red ocean to the blue ocean. Editor/He Yuting
0
Collect