Investment
CNOOC signed contracts with 12 international companies
This centralized signing is an important action of CNOOC to help build a new dual-cycle development pattern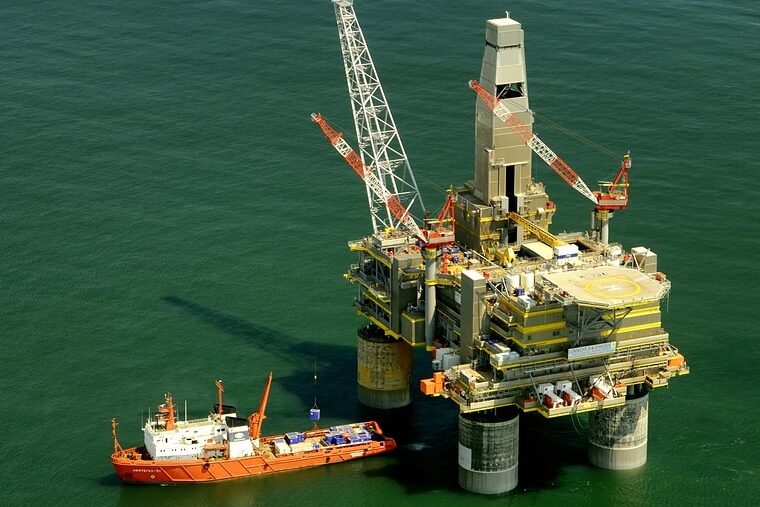 It was learned from China National Offshore Oil Corporation that on February 15, 2022, CNOOC signed a total of 13 contracts and strategic cooperation agreements with 12 international companies. , the heaviest concentrated signing.
According to reports, this centralized signing is an important action of CNOOC to help build a new "dual circulation" development pattern, and it is also an important means to make better use of both domestic and international markets and resources to help the healthy and sustainable development of the global oil and gas industry. It involves exploration and development, oil and gas trade, refining and chemical industry, technical services and other fields. Among them, the group company and Total Energy, ConocoPhillips, Smart Oil and ROC signed a total of four oil exploration and development related agreements in China's offshore waters. Purchase agreements for liquefied natural gas, crude oil, etc. have been signed, with a total amount of more than 13 billion U.S. dollars.
On February 15, 1982, CNOOC issued the first round of international cooperation bidding on the day the company was established, attracting 33 oil companies including Shell, Chevron, BP, etc. to bid for 25 blocks. It marks the official opening of China's offshore oil industry to the outside world.
Data show that since its establishment 40 years ago, CNOOC has signed a total of 228 foreign oil cooperation contracts with 81 international oil companies from 21 countries and regions, and has attracted more than 250 billion yuan of foreign investment. CNOOC has long ranked in China for attracting foreign investment. the largest number of industries. The 40-year history of reform and development of CNOOC is also a history of foreign cooperation that has stood together with its global partners through thick and thin.
Wang Dongjin, chairman of CNOOC, said that carrying out foreign cooperation has brought resource elements, market opportunities and advanced experience to the company. CNOOC insists on both "bringing in" and "going out" in the tide of opening up, so as to maintain high-quality development for the company. opened up a vast space. At the same time, CNOOC has always adhered to win-win cooperation, which has well achieved the unification of national interests, shareholders' interests, partners' interests and self-interest, creating a favorable space for the company to continue to become stronger, better and bigger.
Wang Dongjin said that in the next step, CNOOC will continue to deepen foreign cooperation in the upstream oil and gas field. While cooperating to develop China's offshore oil and gas resources, it will further increase the acquisition of overseas high-quality oil and gas resources; continue to deepen foreign cooperation in the field of scientific and technological innovation, focusing on Carry out technical exchanges and cooperation in oil and gas exploration and development fields such as deep water and deep water, heavy oil, low permeability, high temperature and high pressure, as well as refining and chemical industry, new materials, LNG and other fields; continue to deepen external cooperation in the field of green transformation, focusing on energy conservation, carbon reduction, Strengthen comprehensive cooperation in areas such as new energy and new industry development.Editor/XuNing
0
Collect