Interview
Increase investment and R&D efforts to master the right to speak in technology
Increase financial investment in clean energy equipment manufacturing and tax relief for clean energy research and development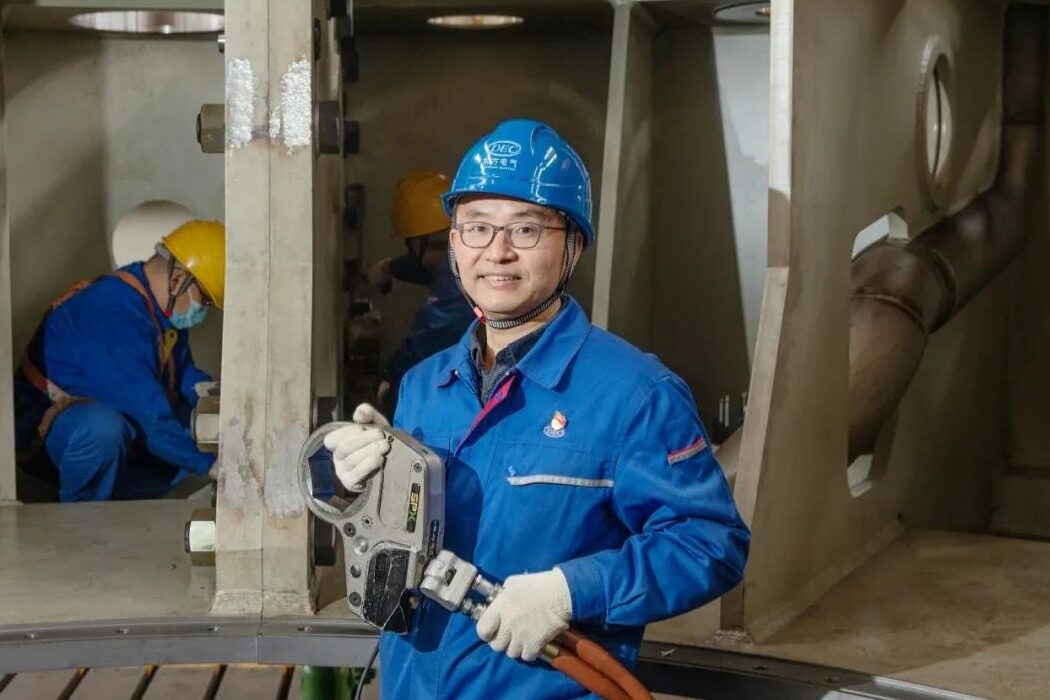 "It has been very tense recently, and we are speeding up the transformation of the Gezhouba turbine." Recently, in the Dongfang Electric Cui Xingguo turbine assembler skill master studio, Cui Xingguo, a representative of the National People's Congress and Dongfang Electric's senior chief operator, and his work The team is working intensely.
"The Gezhouba hydro turbine has been operating safely for more than 40 years, and it is still the axial-flow propeller hydroelectric unit with the largest runner diameter in the world. Now it needs to be upgraded." Cui Xingguo said that the reason why he was nervous is because he wanted to catch up with the flood season. Before the arrival, the renovation of the Gezhouba turbine unit will be completed.
As a representative of the National People's Congress who has been rooted in the front line of industrial production for more than 30 years, Cui Xingguo is very concerned about the development of clean energy equipment manufacturing. At the National Two Sessions this year, he proposed to build a clean energy equipment manufacturing base in Deyang.
Cui Xingguo believes that energy equipment is the core part of the equipment manufacturing industry, which is of great significance for optimizing the energy structure and achieving the goal of carbon peaking and carbon neutrality. He said that as a major technical equipment manufacturing base in China, Deyang always regards clean energy equipment as the first industry, and is determined to promote transformation, upgrading and structural adjustment. The clean energy industry foundation of China ranks first in China in the market share of energy equipment products, and the output of power generation equipment ranks first in the world.
"Building a clean energy equipment base in Deyang has certain advantages." Cui Xingguo said that in terms of clean and efficient thermal power, Deyang combines technology introduction and independent research and development, relying on Dongfang Electric, Dongfang Steam Turbine, Dongfang Boiler, SINOMACH, etc. Key enterprises are committed to building a national clean and efficient thermoelectric power generation equipment production base; in terms of nuclear power equipment, an industrial agglomeration area with Dongfang Electric, Dongfang Steam Turbine, Dongfang Famatong, and SINOMACH as the core has been established to build a national nuclear power industry base; In terms of wind power equipment, the research and development capabilities of wind power equipment have been significantly enhanced, forming one of the three major wind power manufacturing bases in the country, mainly represented by Dongfang Wind Power. , world-class advanced level; in terms of new energy power generation equipment, the China Guangdong Nuclear Power Delingha project, the first 50,000-kilowatt high-power solar thermal steam turbine independently developed by Dongfang Steam Turbine, has been completed and put into use, and has achieved demonstration effect...
However, Cui Xingguo also said, "Although there are many advantages to build a clean energy equipment base in Deyang, Deyang, as a heavy industrial city, still has a certain gap compared with coastal cities." He said that Deyang, as an old industrial base, still faces difficulties and pain points in the transformation in the process of supply-side structural reform, conversion of old and new kinetic energy, and realization of the dual-carbon goal, mainly manifested in the short industrial chain, weak innovation ability, " The integration of the "two industrializations" is not deep enough, the localization matching rate is not high, and so on.
Therefore, Cui Xingguo suggested to increase financial investment in clean energy equipment manufacturing and tax relief for clean energy research and development, focusing on increasing research and development efforts, updating equipment, and improving the skills of employees, and strive to control the right to speak in technology. The first is to focus on innovation and leadership, actively strive to create a number of strategic technological innovation platforms, and advance into the world's "no man's land" for clean energy equipment innovation; Promote the intelligent transformation and digital transformation of clean energy equipment manufacturing enterprises; the third is to focus on the industrial foundation, introduce a group of specialized and new parts manufacturers and suppliers, and make breakthroughs in the engineering of a number of key basic materials and core basic components The bottleneck of industrialization has formed an innovative development pattern of coordinated interaction of the whole machine and basic support; the fourth is to focus on manufacturing services, cultivate a group of integrated solution providers of "R&D + manufacturing + operation", and promote production-oriented manufacturing to service-oriented Manufacturing transformation and seizing the entire value chain of the "smile curve". Editor / Zhao E
0
Collect