Investment
800 buses equipped with Yuchai engines exported to Mexico
The delivery of 800 buses this time is a major achievement of Ankai Bus's deep cultivation of the international market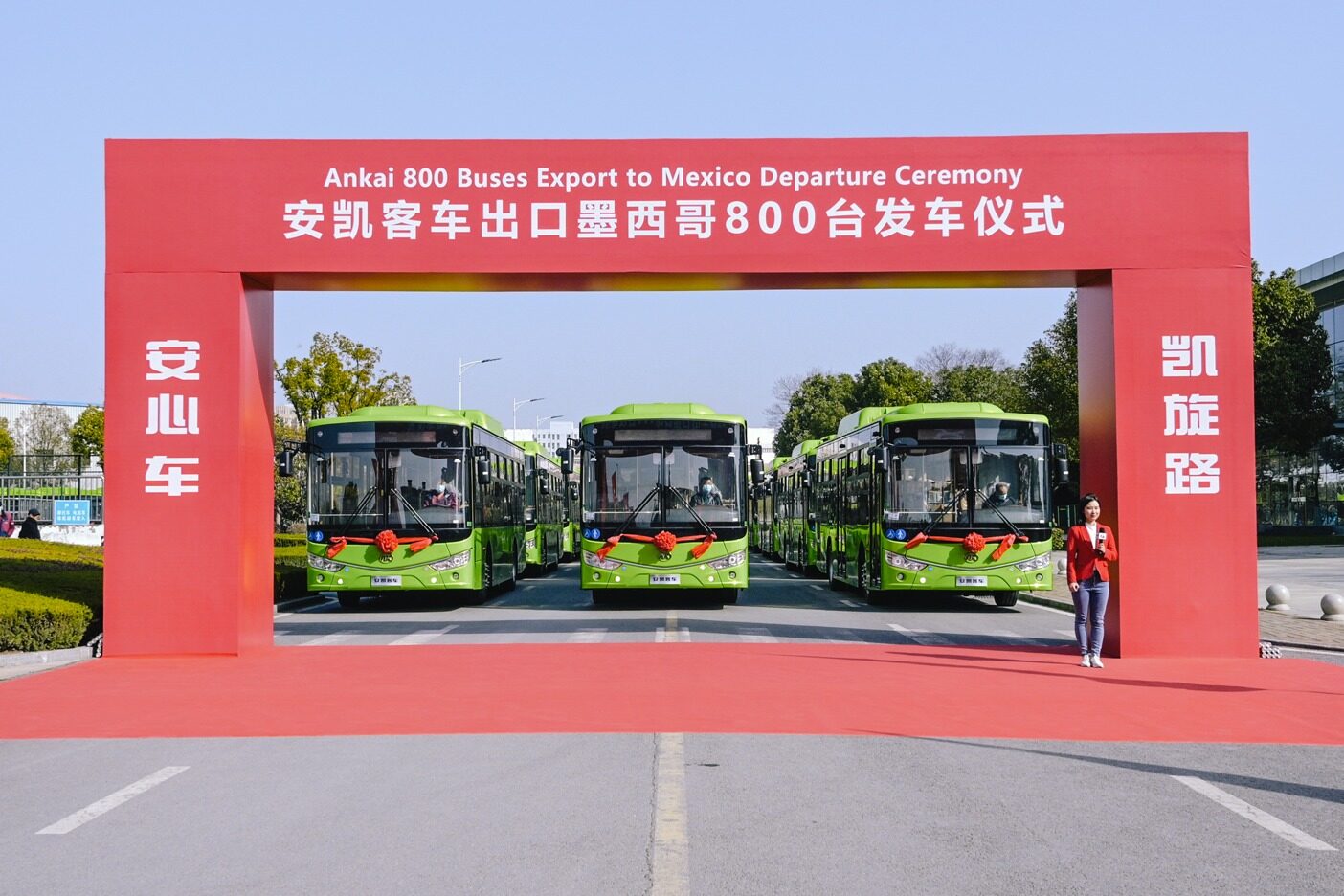 On March 8, 2022, the "Departure Ceremony of 800 Ankai Buses Exported to Mexico" was grandly held in Ankai Bus Factory, Anhui. The dream-carrying voyage of 800 10.5-meter Ankai natural gas buses has not only become the largest order for Chinese buses to be exported to Mexico so far, but also will deliver "green energy" to the low-carbon development of the Americas and the world, and will also bring a boost to the export of Chinese buses. Strong growth momentum.
These vehicles will be put into operation on the bus lines in Monterrey, Mexico. The acquisition of this large order is not only another fruit of Ankai Bus's deep exploration of the international market, but also a testimony to the deepening cooperation between China and Mexico and a strong proof that Chinese buses travel around the world.
Quality wins
In recent years, the urban population of Monterey has continued to grow. In order to improve the urban public transportation conditions and create a green and sustainable urban environment, the Monterey City Government decided to update 800 natural gas buses at one time. After intense bidding and inspection, Ankai successfully won the bid again and won all the orders in one fell swoop, demonstrating the strength of China's automobile industry manufacturing with its strength.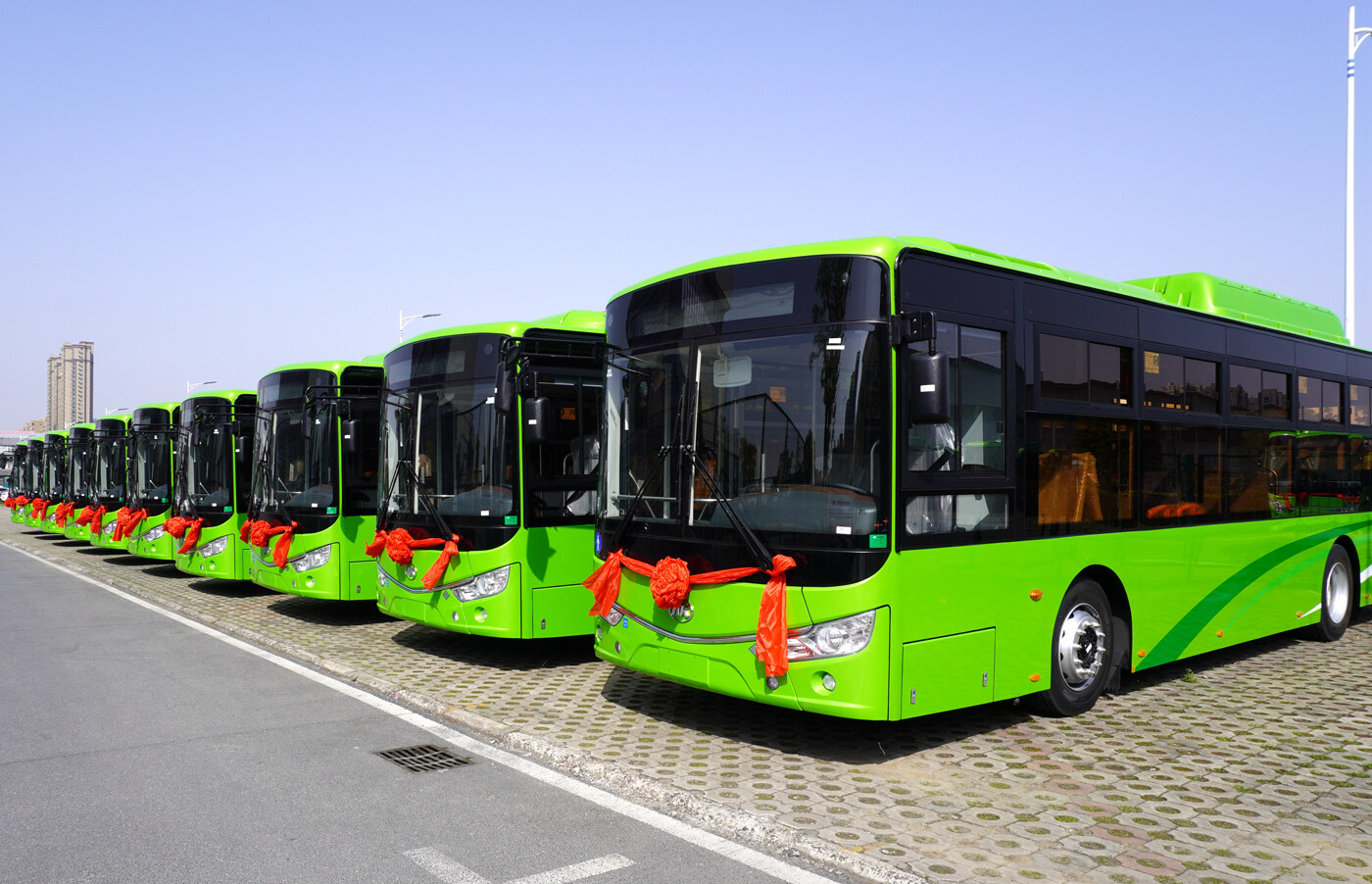 The 800 Ankai natural gas buses exported to Mexico this time are very mature models that have been operated in the Mexican market. At the same time, they have been customized and developed according to the environment, climate and road operation of Monterrey. The appearance of the whole vehicle is fashionable and fresh. Full-load patented body, more reasonable arrangement of gas cylinders, higher safety performance; application of cathodic electrophoresis process and metallic paint, better anti-corrosion performance and more beautiful appearance; the whole vehicle is one-step step, optimized space layout, more convenient for passengers to get on and off, and ride on More comfortable; at the same time, it is equipped with intelligent configurations such as in-vehicle Wi-Fi and intelligent dispatching system.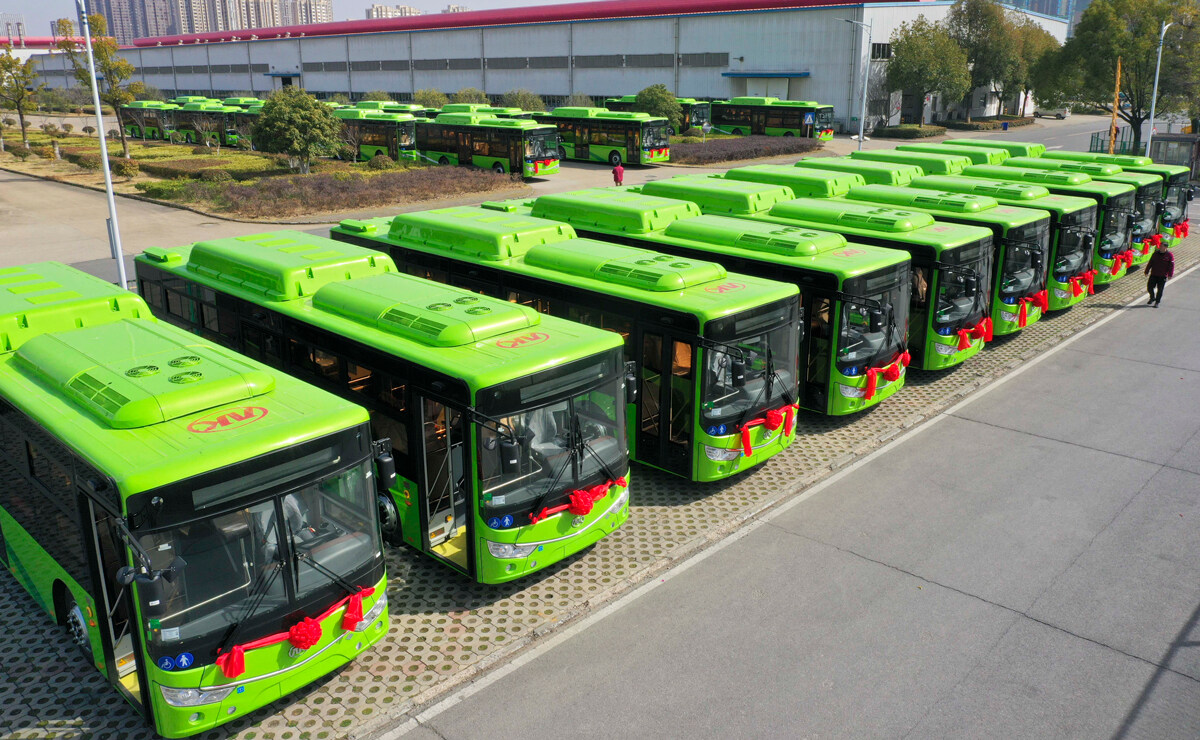 With the successful delivery and operation of these 800 buses, Ankai Bus will become the Chinese bus brand with the largest number of vehicles in Mexico.
In fact, Ankai Bus has been associated with Mexico for a long time. It began to export to Mexico in batches as early as 2017. Since 2017, Ankai natural gas buses have been exported to Mexico in batches every year, and sold in Monterrey and Chihuahua in Mexico. , Juarez and other cities put into operation. Over the years, Ankai Bus has won a good brand reputation in the Mexican market with stable product operation and considerate service guarantee.
It is understood that Monterrey is the capital of the state of Nuevo Leon in northeastern Mexico and the third largest city in Mexico. As an important international industrial and commercial center, Monterey's biggest feature is its rich history and culture, as well as a number of pleasing natural beauty and tourist attractions full of cultural atmosphere.
Made in China
In recent years, most of the buses in Mexico are European and American brands. Under the trend of global low-carbon development, green and environmentally friendly buses are becoming more and more popular in Mexico. Due to the abundant natural gas and low gas price in Mexico, and the residents' demand for improving the travel environment, the local government took advantage of the situation and actively replaced traditional energy buses with natural gas buses to create a greener and more convenient public transportation system. The outstanding performance of Ankai and other brand vehicles has also directly raised the "status" of natural gas buses in the Mexican market.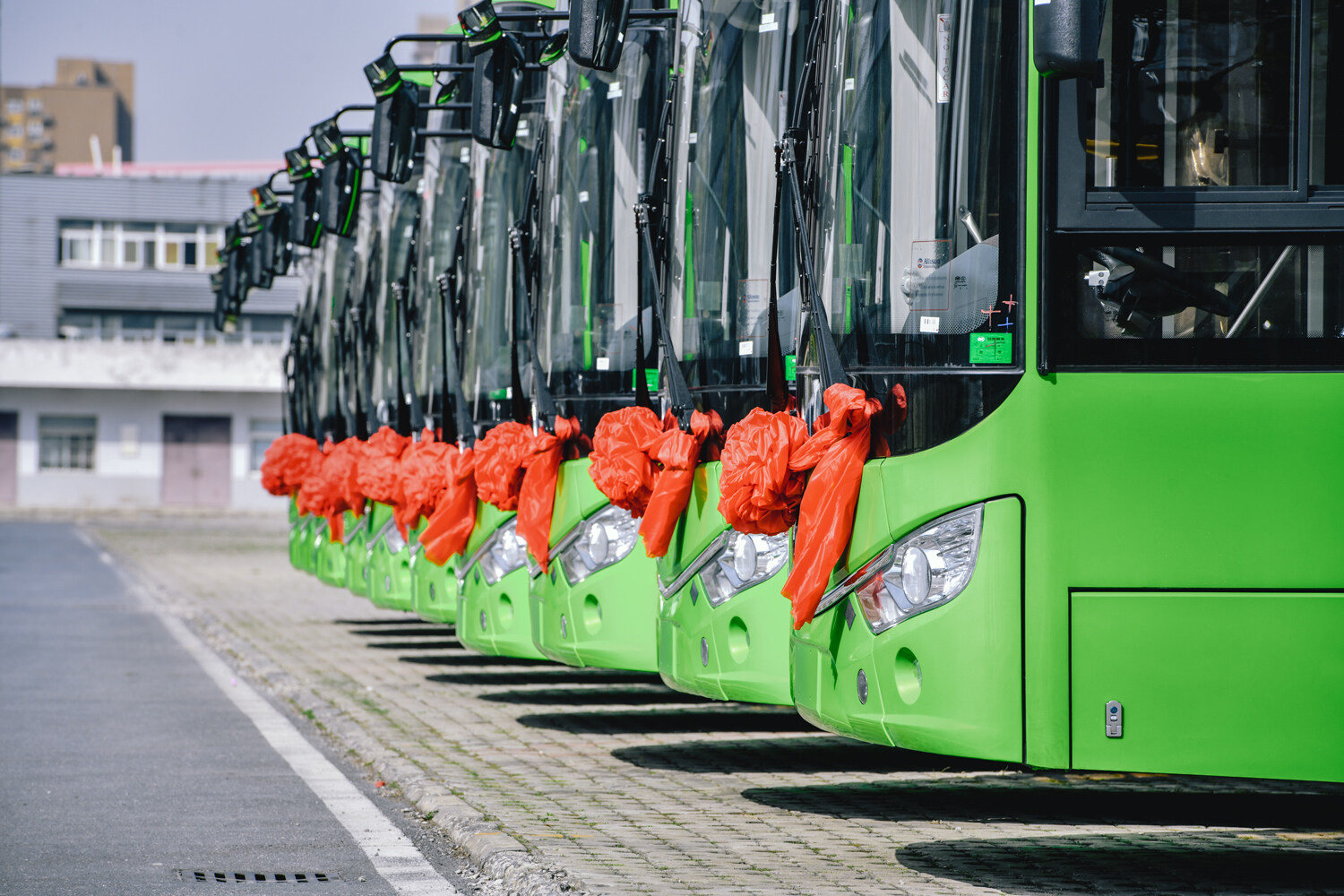 The strong driving force of Ankai Bus in Mexico comes from the confidence and confidence of Ankai Bus in cultivating overseas markets, and it is also a manifestation of the continuous accumulation of product and brand strength. In fact, Ankai Bus can successfully enter the Mexican market, which is almost "monopolized" by European, American and local companies, and it is not easy to win this large order of 800 vehicles. This is not only full of Ankai's dedication and enthusiasm for promoting green development, but also reflects the integrity and hard work of Chinese bus companies.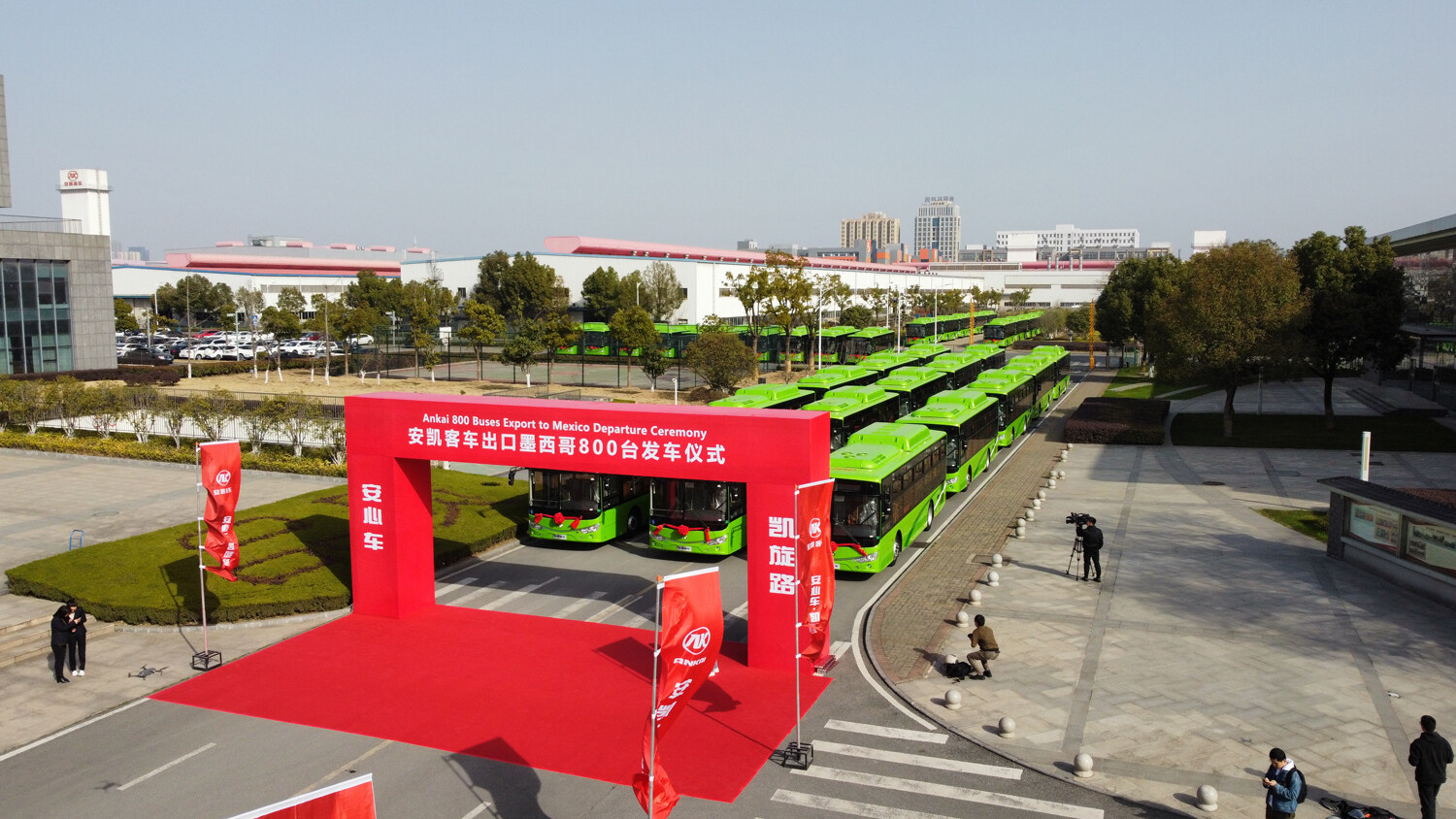 As we all know, the current new crown pneumonia epidemic is still spreading around the world, which has had a great impact on the passenger car industry, especially the export of passenger cars is facing greater downward pressure. In this context, Ankai Bus will stabilize production and ensure quality under the premise of preventing and controlling the epidemic. In particular, the signing of this order is just before the Spring Festival in 2022. In order to complete the task of ensuring quality and quantity, Ankai Bus has opened A general mobilization.
From receiving orders to technical drawing design, to product quality planning, material supply guarantee, pre-response in production... to the completion of vehicles and rolling off the production line, Ankai has made adequate preparations in every link, raced against time, and strived for excellence and quality. , to fully guarantee and promote production, and once again created surprises and surprises with "Ankai speed" and "Ankai quality".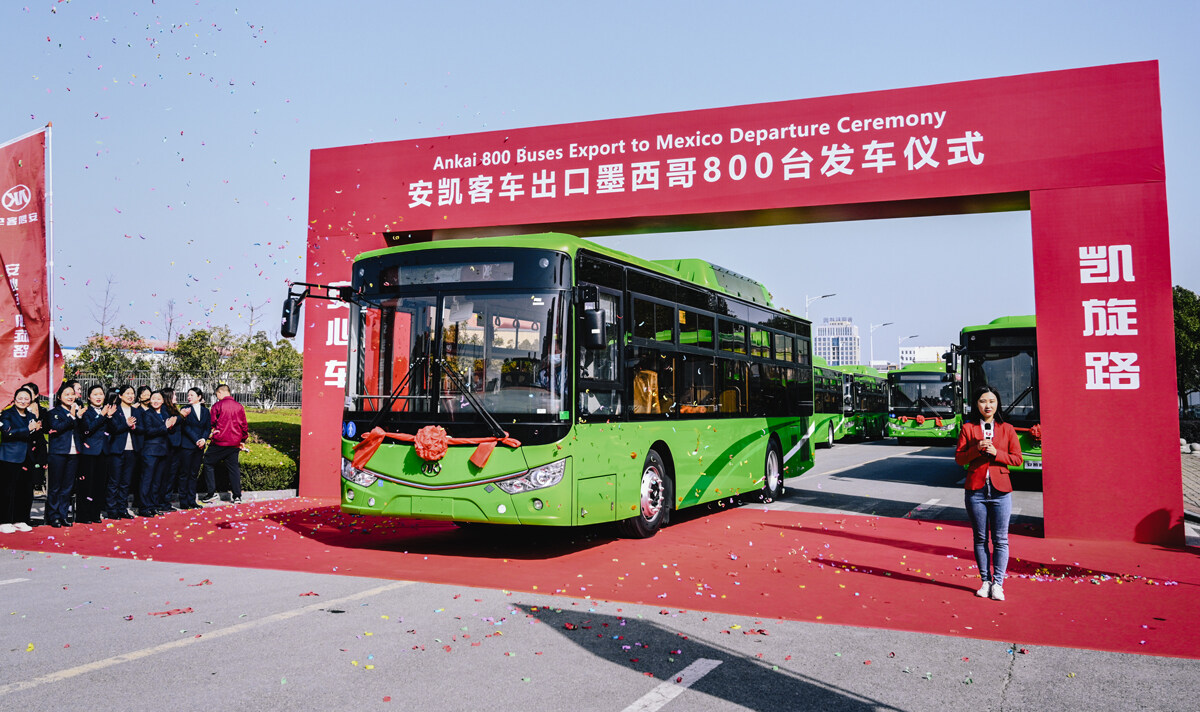 For a long time, Ankai Bus has been accelerating its "going overseas" around the international strategy of "creating a global brand and being the world's Ankai". Its products have been exported to nearly 100 countries and regions around the world, and a global sales network has been established. Australia ADR certification, Gulf GCC certification, US DOT certification, EU e/E-mark certification, Russia GOST certification and other world's highest level product certification. Keywords: One Belt One Road, One Belt One Road News, One Belt One Road Project
Ankai Bus has sent batches of high-quality buses overseas, and has gradually become a powerful "handle" to improve the local public transportation environment. In the future, Ankai Bus will take this big order as an opportunity to continue to pursue quality, actively innovate and seek changes, and constantly set a model for Chinese buses to "go global".Editor/XuNing
0
Collect