Investment
CRRC Qiche strengthens market development in countries along the Belt and Road
Qiche Company provides customers with comprehensive system solutions and develops together in railway transportation equipment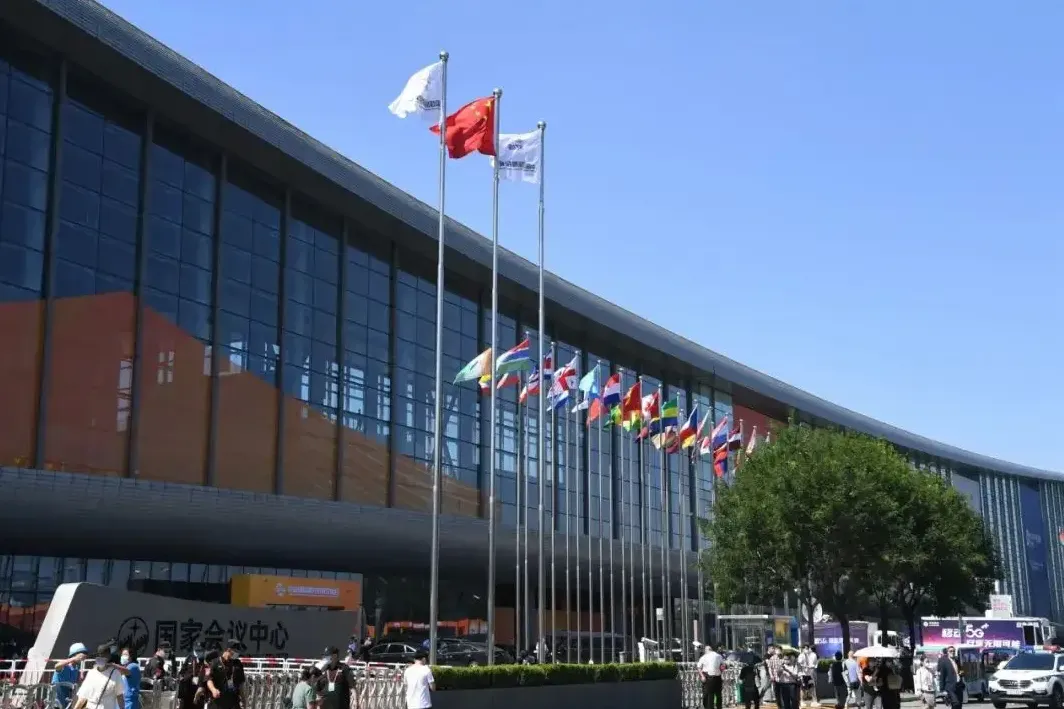 At the China International Service Trade Fair in 2021, CRRC Qiqihar Vehicle Co., Ltd. appeared at the service trade exhibition with a series of products with a speed of 160km/h fast boxcar, 160km/h fast flat car + container, and multimodal transport. New technologies, new equipment, The new ideas and new business development achievements have attracted great interest and high attention from visitors.
Founded in 1935, CRRC Qiche is a core subsidiary of CRRC Qiche Group Co., Ltd. Since the start of the truck business reorganization in 2017, CRRC Qiche Group, with Qiche Company as the main body, cooperated with Shenyang Company, Shijiazhuang Company, Erqi Vehicle Company and Shandong Company to complete the reorganization of the truck business, and officially established CRRC Qiche Group in 2018 Ltd.
Zhang Xianbin, deputy general manager of CRRC Qiche Group, introduced that the 160km/h express truck series products exhibited by CRRC Qiche during the service trade fair have broken through the high-speed truck bogies, braking systems, hook and buffer connections, large-volume car bodies, automatic Key technical problems such as power supply and intelligent monitoring, with intelligent monitoring functions such as bogie operation status, braking performance, bearing temperature, door opening and closing status, and cargo in-transit status, to ensure the safety of train operation.
"The core business of Qiche Group is railway freight car construction and repair, with a new production capacity of 33,000 vehicles/year and repairs of 34,000 vehicles/year; it has 1 national engineering center, 2 state-level enterprise technology centers, and 3 nationally recognized laboratories. It is the most complete and systematic comprehensive test base for trucks and vehicles in China and even in the world. The group's product exports have expanded to 63 countries and regions, with a total of more than 55,000 complete machines exported." Zhang Xianbin said.
As a core subsidiary of Qiche Group, CRRC Qiche has seven major business units and nine major units of railway freight car new manufacturing, repair, rolling stock accessories, railway lifting construction machinery, special containers, non-standard equipment, and recycling materials e-commerce logistics. With a product lineup of more than 400 varieties, it has an annual comprehensive production capacity of 15,000 new trucks, 10,000 repair trucks, 30 cranes, 9,000 new special containers, and 25,000 key core parts of vehicles. Products are exported to more than 30 countries and regions on five continents, including Australia, New Zealand, the United States, Canada, Brazil, and Kazakhstan, and more than 40,000 railway freight cars of various types have been exported.
Zhou Jiao, director of the International Trade Department of CRRC Qiche Company, introduced that, as the leading design unit, manufacturing leader and product export base of China's railway freight cars and railway cranes, Qiche Company continues to increase market development efforts in countries related to the Belt and Road Initiative and explore marketing models. Innovation, in line with the development concept of cooperation and win-win, launch a "package" solution from a single product to a product + service "VIP" style, that is, to provide customers with a comprehensive system from product development, technical support, process assurance, after-sales service, etc. Solutions and common development in railway transportation equipment.
"The company has exported nearly 12,000 railway freight cars to Kenya, Kazakhstan, Mongolia, Saudi Arabia, India and other 28 countries related to the Belt and Road Initiative." Zhou Jiao introduced that the company has undertaken a 10-year maintenance business for Kenya's Mombasa-Nairobi railway vehicles , the project team has been in operation for more than 4 years, and has completed overhauling more than 782,000 vehicles, dealing with more than 30,000 faults, completing 1,416 segment repairs, and completing 876 sets of equipment maintenance. Trained 96 local employees in Kenya, and achieved independent job assignments through various examinations. Good product quality and excellent after-sales service have been highly recognized and praised by Kenya Railways.
In February 2022, CRRC International Company, CRRC Qiche Company and Tanzania Railway Company jointly signed a contract for the supply of 1,430 central standard gauge railway freight cars in Tanzania. According to the contract requirements, Qiche will manufacture 1,430 railway freight cars for Tanzania Railway Company, which is another fruit of CRRC's implementation of the Belt and Road Initiative.
For the next CIFTIS, Zhang Xianbin said that under the background of the spread of the new crown pneumonia epidemic and the severe challenges facing the global economy, helping the service industry to open up and cooperate has become an important force to promote development. Relying on the service trade fair, an important window for opening to the outside world, Qiche Group and its companies will maintain an open and cooperative attitude, actively comply with the development trend of digitalization, networking, and intelligence in the global economy, and fully demonstrate the company's capabilities in railway freight equipment. New technologies, new models, new business forms and new achievements will contribute more wisdom and strength to the prosperity and development of global service trade through exchanges and mutual learning, promote the construction of an open world economy with a higher level of opening, and jointly embrace a better future for the world .Editor / Zhao E
0
Collect