Investment
Customs supervises China-Laos railway efficiently
This project has created a safe and efficient customs clearance mode to ensure the smooth operation of the China-Laos Railway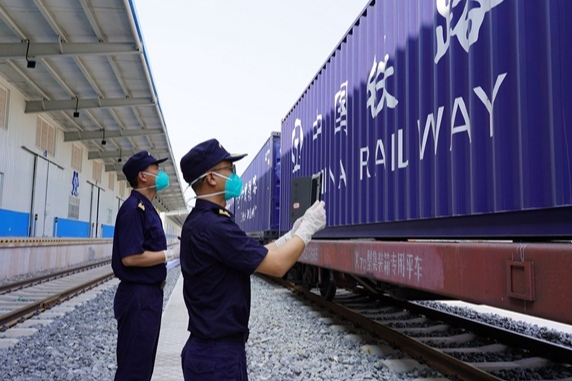 From December 3, 2021 to March 12, 2022, the China-Laos Railway will be in operation for 100 days. In the past 100 days, the international freight volume of the China-Laos Railway has reached 245,000 tons, with a value of 2.67 billion yuan, and the value has continued to rise.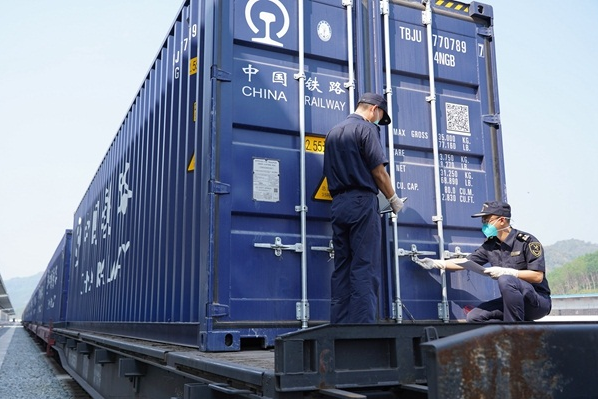 The China-Laos Railway, as a model railway with the help of Chinese standards, is a landmark project for the joint construction of the Belt and Road Initiative and China-Laos friendship. Since the opening and operation, with the characteristics of "strong carrying capacity, high safety and low transportation cost" of railway transportation, China-Laos railway international freight has developed rapidly. At present, trains from 21 cities in 12 provinces, including Hebei, Shandong, Jiangsu, Zhejiang, Guangdong, and Chongqing, have passed customs quickly under the supervision of the customs. There are more than 700 kinds of transportation networks. Internally, the transportation network has connected the three economic circles of the Bohai Rim, the Yangtze River Delta and the Pearl River Delta, and externally radiated to Laos, Thailand, Cambodia, Vietnam and other countries jointly building the Belt and Road.
In order to ensure the efficient operation of international freight trains on the China-Laos Railway, Kunming Customs has deepened the linkage and integration with the railway department, linked and coupled customs business reform measures, continued to optimize the customs clearance process, and built a "world-leading, world-class, efficient and convenient" customs clearance model for railway transportation. .
Chen Ming, the second-level sponsor of the Railway Port Supervision Section of Mengla Customs, a subsidiary of Kunming Customs, introduced: "We strengthen the deep interconnection with railways and enterprises, efficiently connect the procedures for declaration, inspection, review, and inspection and release of trains, optimize the overall customs clearance process, and strengthen supervision equipment. Configure and improve the service quality of enterprises, make full use of convenient declaration methods such as advance declaration and centralized declaration, create a safe and efficient customs clearance mode, and provide a strong guarantee for the smooth operation of the China-Laos railway."
"Our company has been engaged in the import and export business of foreign trade between China and Laos for a long time. After the opening of the China-Laos railway, the customs adopted the customs clearance mode integrating customs transit export and national customs clearance, so that our company's export goods can be inspected and sealed at the place of origin. , after the train arrives at the Mohan railway port, the customs staff only need to check the seals to quickly check and release the goods out of the country, which greatly reduces the operating cost and makes us more competitive in the import and export business." Haihan Logistics Du Yongzhi, head of Mohan Co., Ltd., said.
As one of the important departments involved in the construction of the China-Laos Railway major corridor, in the next step, Kunming Customs will continue to support the improvement of the functions of the Mohan Railway Port, support Kunming in building an international comprehensive transportation hub node, continuously optimize the functional layout of industries along the line, and further give full play to the radiation drive At the same time, it actively helps foreign trade enterprises to seize the opportunity of RCEP implementation, improve the level of regional economic integration, build a unified trade market, and build the China-Laos railway into the "golden artery" of international trade Editor/Zhao E
0
Collect