Product
World water diversion project hard rock roadheader off line
The world's largest diameter hard rock roadheader Hongyi rolls off the assembly line in Kunming
On March 18, 2022, the "Hongyi" (9.84 meters), the world's largest-diameter hard rock roadheader for water diversion projects jointly developed by China Railway Equipment Group and China Hydropower 14th Bureau, rolled off the assembly line in Kunming China Railway Power Construction. The Xianglushan Tunnel of the Central Yunnan Water Diversion Project (Dali Section 1, Bid 2) started the construction and excavation task to help speed up the construction of the Central Yunnan Water Diversion Project. This is the second construction "sharp tool" built by China Railway Equipment for Xianglushan Tunnel after the "Yunling" open hard rock boring machine.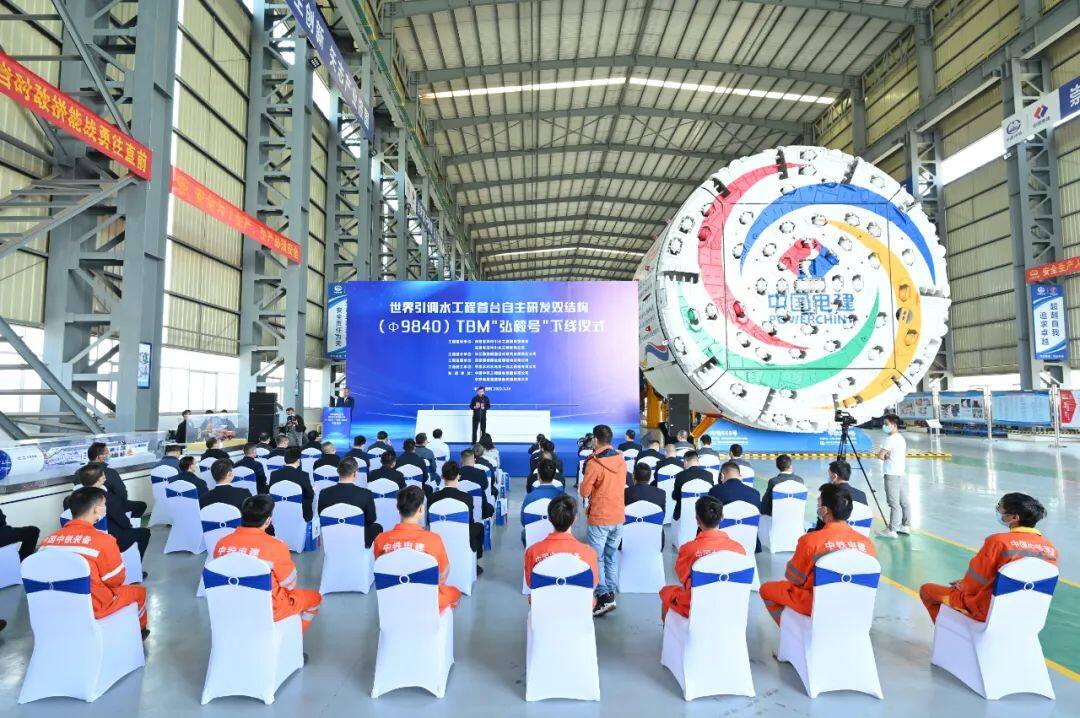 Bid 2 of Dali Section I is located in the middle of Xianglushan Tunnel, consisting of a main tunnel with a total length of 22.9 kilometers and four construction branch tunnels with a total length of 4.68 kilometers. The "Hongyi" hard rock boring machine tailored for it by China Railway Equipment has an excavation diameter of 9.84 meters and will undertake the excavation task of 14.7 kilometers in the main hole. The equipment adopts a series of targeted designs and is equipped with advanced geological forecasting system, intelligent mixed injection, slag-water separation and other functions. Many of its design and construction techniques are the first in China. Structure, maximum diameter hard rock roadheader.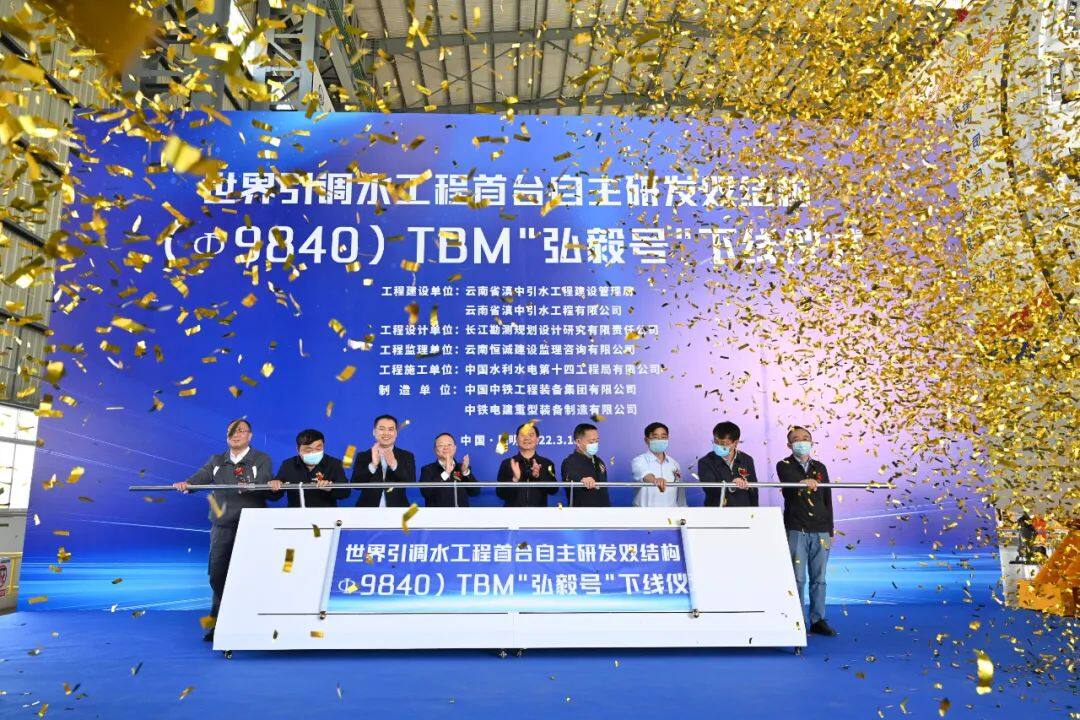 Xianglushan Tunnel is located at the head of Dali Section I of the Central Yunnan Water Diversion Project, with a total length of about 62.59 kilometers and a maximum buried depth of 1450 meters. With the characteristics of great harm and high geothermal temperature, it is the most representative deep buried long tunnel, key difficulty and control project in the whole line of the Central Yunnan Water Diversion Project.
The open hard rock boring machine with a diameter of 9.83 meters, "Yunling", is under efficient construction in Xianglushan Tunnel (Dali Section I Construction Bid 3). So far, it has excavated more than 3,500 meters, and achieved the highest monthly footage of 663 meters and the highest daily advance of 663 meters. A good score of 38.6 meters in footage. The official launch of the "Hongyi" will further accelerate the construction of the Xianglushan tunnel.
Up to now, China Railway Equipment has successively participated in major water conservancy and hydropower projects at home and abroad, such as the South-to-North Water Diversion Project, Jilin Diversion to Pine, Central Yunnan Water Diversion, Chuo to Liaoning, Pearl River Delta Water Resources Allocation, Lebanon Beirut Water Diversion Project, Australia Snow Mountain Project, Austrian Hydropower Project and other major domestic and foreign water conservancy and hydropower projects. Provided more than 80 sets of shield/TBM construction equipment, and made positive contributions to the construction of water conservancy and hydropower projects in the world.Editor/Ma Xue
0
Collect