Mine
Henan Coal Mining Equipment Industry Research Institute unveiled!
Zhengmei Machinery Group will provide strong support and guarantee for the intelligent construction of my country's coal mines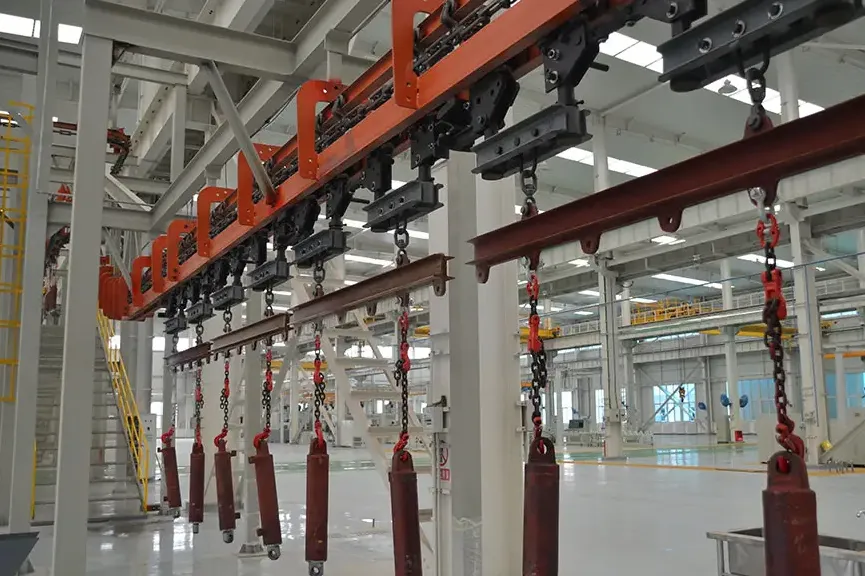 On March 22, 2022, the unveiling ceremony of the second batch of provincial laboratories, provincial pilot test bases and industrial research institutes in Henan Province was held. A total of 3 provincial laboratories, 13 provincial pilot test bases and 15 industrial research institutes were unveiled this time. Zhengmei Machinery Group was selected as the leading unit to build the Henan Provincial Coal Mine Intelligent Mining Equipment Industry Research Institute.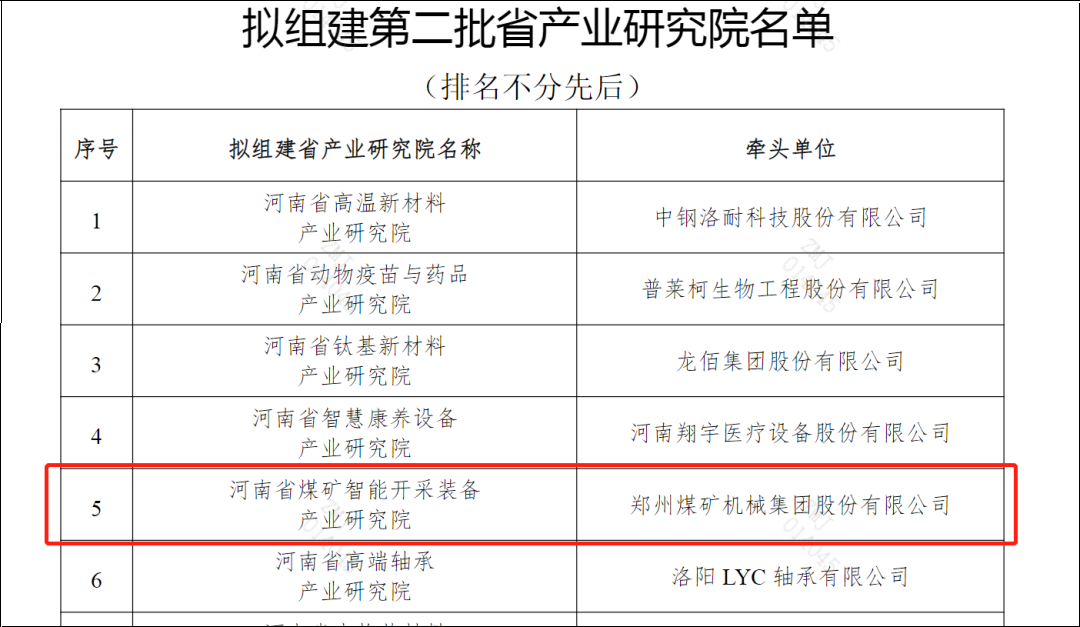 The establishment of the Henan Provincial Industrial Research Institute is a major measure taken by the provincial party committee and the provincial government to promote the construction of a national innovation highland around the implementation of the strategy of innovation-driven, science and education revitalizing the province, and talent-strengthening the province. It is conducive to giving full play to the main role of enterprises in innovation, opening up the "last mile" of the "production-university-research-use" channel, industrializing innovation achievements, driving upstream, midstream and downstream enterprises in the industrial chain to integrate innovation, and promoting high-quality development of the manufacturing industry.
Henan Province Coal Mining Intelligent Mining Equipment Industry Research Institute is a diversified and multi-level industrial research institute that is led by Zhengmei Machinery Group as the main body of construction and jointly participated by upstream and downstream enterprises in the industrial chain and related universities and institutes. Aiming to focus on industries and key breakthroughs, centering on the development needs of the coal mine intelligent mining industry, with the realization of coal mine intelligent mining technology innovation and improving R&D efficiency as the core, integrating industry innovation resources and talents, establishing an open and sharing collaborative organization covering multiple elements, and building local governments , universities, institutes, enterprises and other parties to jointly discuss, build, and share mechanisms, interact and cooperate, and collaborate in innovation.
In the future, Zhengmei Machinery Group will give full play to its main role, actively promote the construction of Henan Province Coal Mine Intelligent Mining Equipment Industry Research Institute, integrate advantageous resources, give play to synergistic effects, continue to tackle key common technologies and cutting-edge technologies in coal mine intelligent mining, and strive to promote coal mining. Industrial transformation and upgrading will help coal mining to transform into an intelligent and complete set, promote the safe, efficient and intelligent development of coal enterprises, and provide strong support and guarantee for the intelligent construction of coal mines in my country. Editor / Zhao E
0
Collect