Forum
Saudi SCA Future Project Forum to be held in 2020, will showcase 850 projects
Saudi SCA's Future Project Forum will showcase 850 projects worth $ 160 billion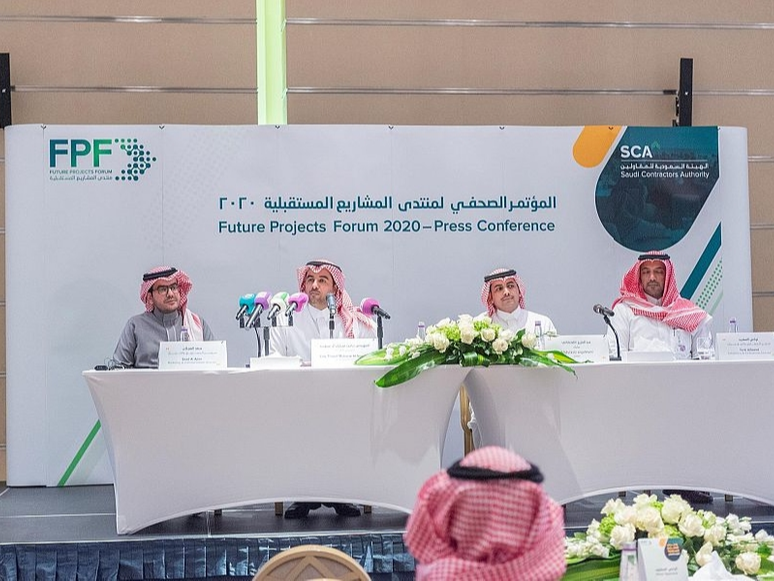 The Saudi Contractors Authority (SCA) has announced that it will hold the Second Future Project Forum (FPF) in Riyadh, Saudi Arabia, on February 25 and 26, 2020.
The FPF event is expected to be Saudi Arabia's largest contracting sector gathering, with 35 government and private entities (representing oil, industry, tourism, entertainment, transportation, housing, infrastructure and mining industries) expected to participate in 2020.
Saudi Arabia's most important projects will be submitted during the forum, with about 850 projects worth more than $ 160 billion (SAR600 billion). Most of these projects are in line with the Kingdom's 2030 vision initiatives and goals.
The Saudi Future Contractors Authority's second Future Project Forum event will provide an opportunity for contractors, investors, suppliers, developers, banks, insurance companies and consulting centres to review the most important future projects and Details of important investment opportunities.
Companies include Saudi Aramco, Saudi Basic Industries Corporation (SABIC), Entertainment Project-7, Ministry of Defense, Housing, Labor, Justice, Health, Municipal and Rural Affairs, Communications and Information Technology, Saudi Industrial Zone And the technical district committee "Morton", Daria Gate Development Bureau, desalination public institutions, King City Salman Energy Company (Spark), etc. have confirmed to participate in this event.
SCA has invited all contractors, investors and those interested in participating in the forum to register via the link www.saudifpf.com.
Commenting on the launch of the event, Saudi Governor's Governor Engtabet Mubarak said the forum was a platform for project owners to review their projects and strengthen the principles of transparency and competitiveness. It also provides an opportunity for contractors and investors to discover future projects from multiple entities in one whole and one place. (Please refer to www.seetao.com for reprinting.) See editor of section engineering / Huang Lijun
0
Collect