Hydroproject
In 2022, China will focus on promoting 55 major water conservancy projects
Focus on the implementation of major national water network projects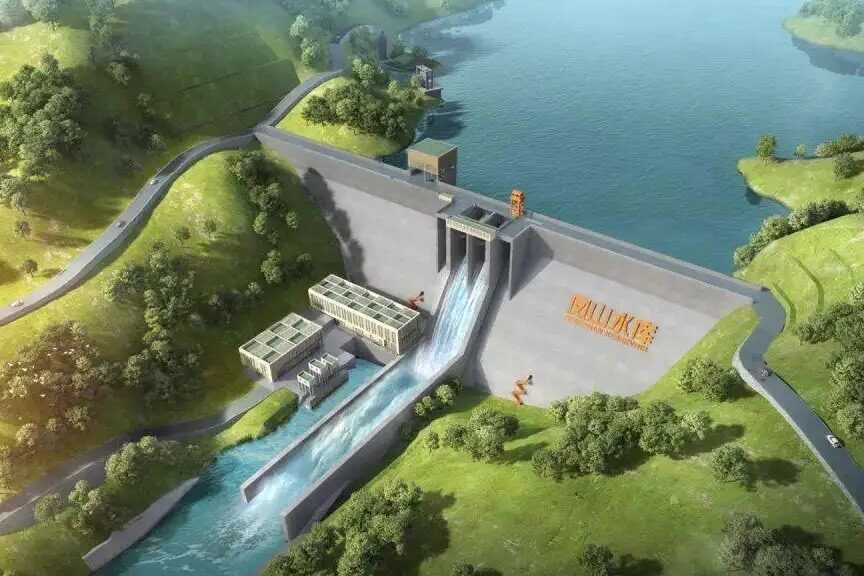 In 2022, China will focus on advancing the preliminary work of 55 major water conservancy projects, and will start construction of projects such as the middle route of the South-to-North Water Diversion Project, the second phase of the Huaihe River into the sea, and the water resources allocation in Guangdong around the Beibu Gulf.
At the same time, more than 1,700 dangerous reservoirs have been removed and strengthened; about 570 large and medium-sized irrigation areas have been rebuilt and modernized, and the irrigation area has been improved by more than 25 million mu, and a batch of large-scale construction has been started in Guangxi, Hainan, Jiangxi and other regions. Irrigation area; control more than 12,000 kilometers of main tributaries and small and medium-sized rivers, and build more than 90 small and medium-sized reservoirs.
Wei Shanzhong, vice minister of the Ministry of Water Resources, said that the spatial and temporal distribution of water resources in China is extremely uneven. Since the founding of New China, large-scale water conservancy project construction has been carried out, especially since the 18th National Congress of the Communist Party of China, a large number of major water conservancy projects such as the Three Gorges of the Yangtze River, the first phase of the East Middle Route of the South-to-North Water Diversion Project, the Huaihe Chushandian Reservoir, and the Jiangxi Xiajiang Water Conservancy Project have been completed and brought into full play. It has formed the world's largest water conservancy infrastructure system with the widest scope and the largest number of beneficiaries.
At present, China's water conservancy still has outstanding problems such as the imperfect flood control engineering system in the basin, the insufficient ability to coordinate and allocate water resources, the heavy task of water ecology and water environment governance, and the low degree of systematic, networked and intelligent water conservancy infrastructure. Keywords: infrastructure, infrastructure construction, domestic engineering news, new infrastructure news
Wei Shanzhong said that the Ministry of Water Resources will work with relevant departments and localities to accelerate the implementation of water conservancy projects under construction, focusing on the implementation of major national water network projects. For major water conservancy projects with a strong willingness to promote project construction, the review and approval will be accelerated, and the construction of the project will be promoted as soon as possible.Editor/XuNing
0
Collect