Product
Zoomlion ZE1250G hydraulic excavator rolled off the production line
The new generation ZE1250G is an important member of Zoomlion's mining machinery product spectrum
On the morning of April 8, 2022, Zoomlion's new-generation mining excavator ZE1250G officially rolled off the assembly line in Changsha Ningxiang Mining Machinery Industrial Park. The ZE1250G mining excavator rolled off the assembly line this time has an engine power of 567kW and a standard bucket capacity of 7m³.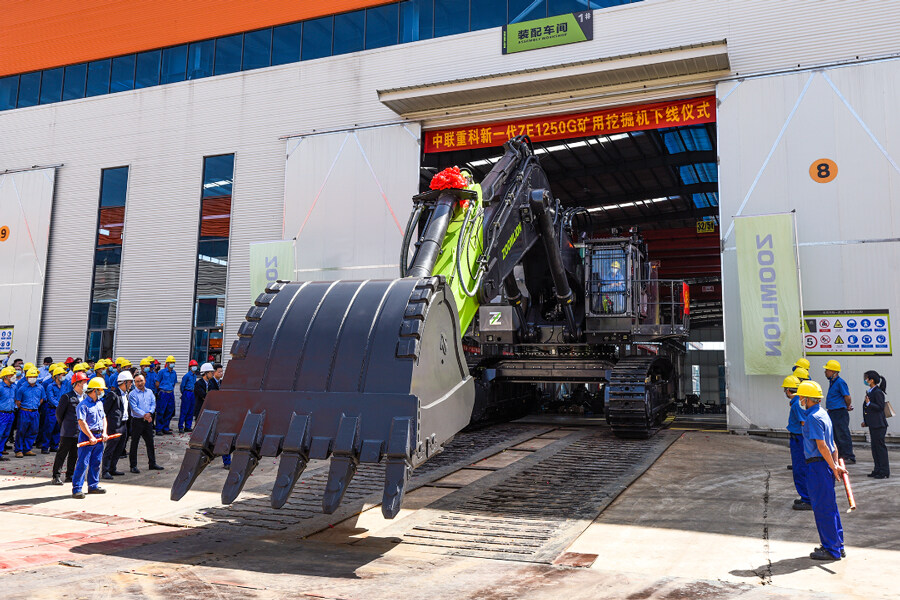 The off-line of the new generation ZE1250G marks that the development of Zoomlion's mining machinery has entered a new stage, showing the ultimate spirit of Zoomlion's continuous climb to the top of the industry, and also highlighting Zoomlion's role in super-large mining mining The world's leading R&D and manufacturing strength in the field of machinery.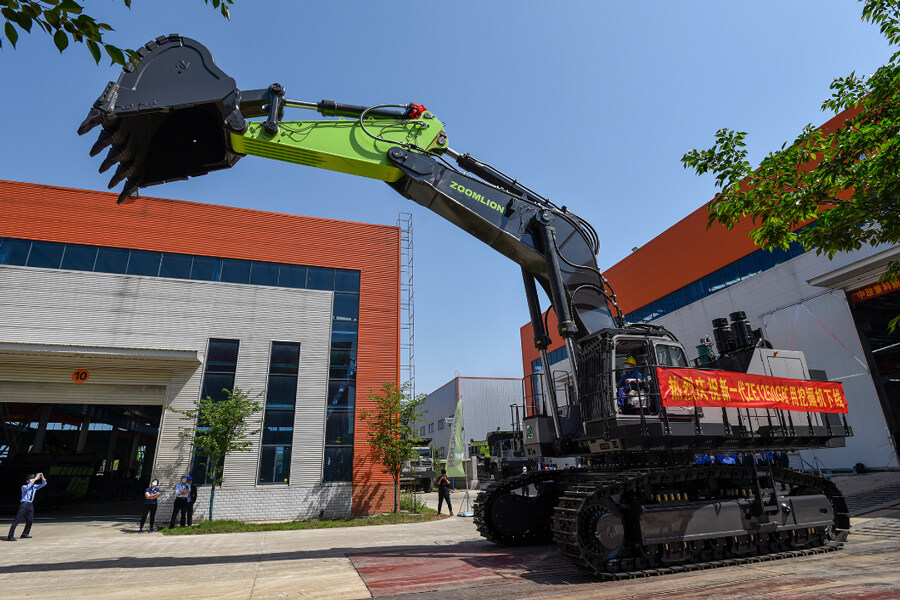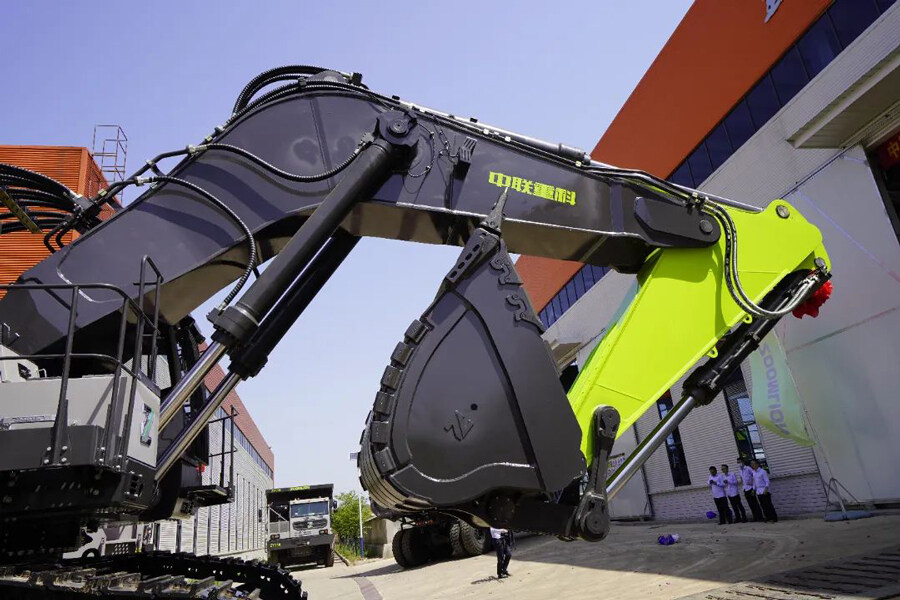 As early as 2012, Zoomlion launched the ZE1250E excavator. After continuous polishing and upgrading, the new generation of mining excavator ZE1250G has been reborn.
By integrating the latest technology in the industry, the strength and service life of structural parts have reached a new level; equipped with a positive flow control hydraulic system, combined with the industry's most advanced Zoomlion ESI electronic control system, the work efficiency is improved compared to the previous generation. 8%, and the unilateral fuel consumption is reduced by 6%.
The new-generation ZE1250G mining excavator has won the trust of customers with its high-efficiency excavation efficiency, high reliability, safety, and worry-free design. The first batch of ZE1250G and other complete sets of mining equipment will soon go to Xinjiang to join the mine construction.
The new generation ZE1250G is an important member of Zoomlion's mining machinery product spectrum. Zoomlion will also carry out new upgrades for larger tonnage excavators such as 200 tons and 300 tons, and strive to become the most competitive mining machinery in China An overall solution provider, striving to build a world-class high-end mining equipment brand.Editor/Ma Xue
0
Collect