Petrochemical
Chinese and Thai enterprises cooperate in the project of dismantling oil rigs
This project will realize a deeper cooperation between China and Thailand in the petrochemical field of Thailand's land and sea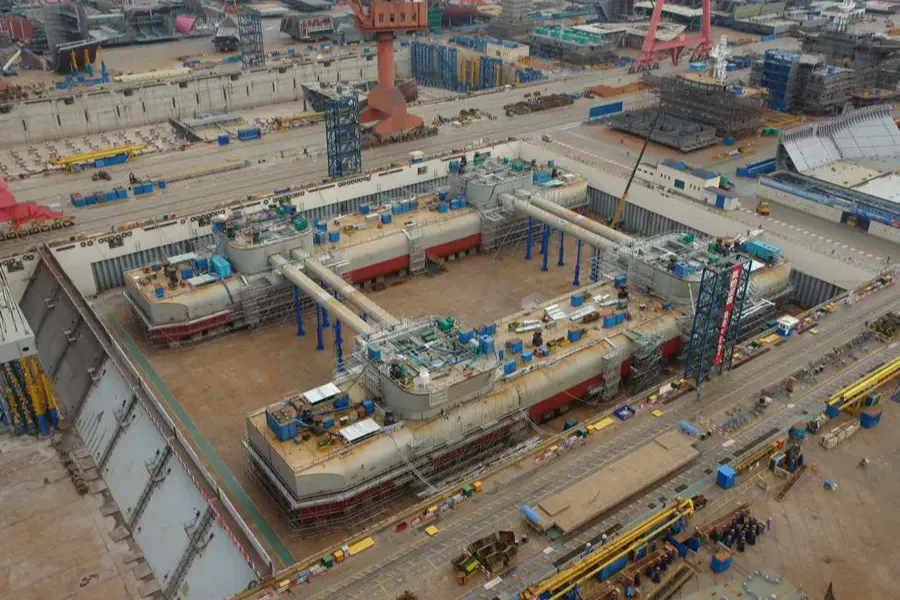 On April 11, 2022, Sinopec Group International Petroleum Engineering Co., Ltd. signed a memorandum of understanding (MOU) for deepening cooperation with Thailand Bangkok Shipyard Co., Ltd. and Nanrong Terminal Co., Ltd. A one-stop" dismantling service provider, carrying out the first cooperation project between the government and private enterprises to dismantle oil rigs in Thailand, and providing international standard dismantling operation services for decommissioned oil rigs in the Gulf of Thailand in the next 20 years.
According to reports, this cooperation aims to jointly promote the cooperation in dismantling decommissioned oil drilling platforms by giving full play to the advantages of all parties, and use advanced technology to create the only one-stop comprehensive service from oil well plugging, structural demolition to dismantling and scrapping in Thailand. . At the same time, the three parties will use this project to achieve deeper cooperation in the petrochemical field of Thailand onshore and offshore, which is of great significance to improving the level of exploration, development and professional construction in the petrochemical field in Thailand.
Yang Cheng, deputy general manager of Sinopec International Petroleum Engineering Co., Ltd., said that the decommissioning business of offshore decommissioned oil rigs in Thailand still has huge room for growth. Sinopec Group is the world's largest supplier of oil, natural gas and petrochemical products. It has world-class offshore oil platform construction and dismantling capabilities, advanced technology and modern equipment support. In the future, it will rely on rich industry experience and professional knowledge to improve Petrochemical in Thailand. high-quality service levels in the field.
Huang Xiyuan, president of Nanrong Wharf Co., Ltd., said that at present, there is no company in Thailand that can provide "one-stop" services for the dismantling of decommissioned offshore oil rigs. This tripartite cooperation marks an important milestone in this field.
Bangkok Shipyard Co., Ltd. is a state-owned enterprise directly under the Ministry of Defense of Thailand, mainly engaged in ship construction, ship repair and related businesses, large-scale steel structures and maritime business. Nanrong Wharf Co., Ltd. is a full-industry chain company listed on the stock exchange in Thailand integrating logistics and transportation. The export terminal is also the second largest car ro-ro terminal in Asia. Sinopec Group International Petroleum Engineering Co., Ltd. is a wholly-owned subsidiary of China's largest central enterprise, Sinopec Group. Sinopec Group is China's largest supplier of natural gas, refined oil and petrochemical products, and the world's largest oil refiner. A large chemical company, the number of online online stores of the Group's gas stations ranks second in the world. Sinopec Group is also a full-industry-chain petrochemical group integrating services such as exploration and development, crude oil drilling, refining and chemical development, and oil product sales. Editor / Zhao E
0
Collect