Logistics
China and Germany have signed contracts at overseas warehouses and other ports!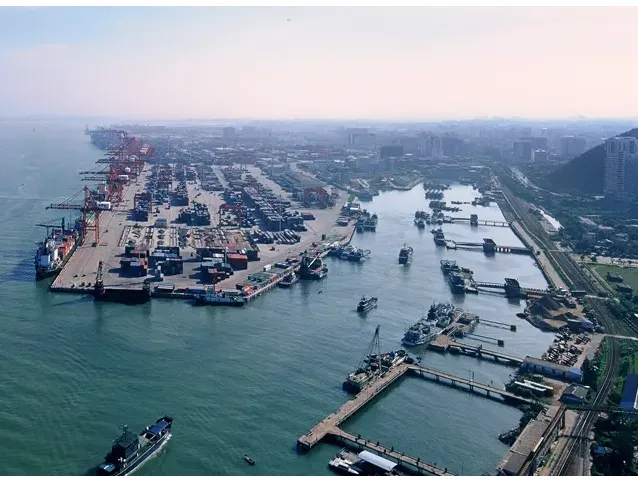 Seetao

2022-04-12 13:46
The two sides have established a cooperative relationship and will develop in trade, industry, logistics channels, etc
China's Ganzhou International Dry Port and Germany's Wilhelmshaven Container Terminal and Logistics Park signed a "Strategic Cooperation Agreement" via video link on the 11th. exchanges and cooperation.
Wilhelmshaven is located in the Gulf of Yade on the coast of the North Sea in northwestern Germany. It is the third largest port in Germany after Hamburg and Bremen. It is the only deep-water container terminal in Germany and the second largest bulk port in Germany. Ganzhou International Port is located in Nankang District, Ganzhou City, Jiangxi Province in central China. It is China's eighth inland open port and the first inland supervision pilot zone. It has developed into a multi-port economy integrating foreign trade, logistics, warehousing, and finance. comprehensive open ports.
According to the agreement, the two sides will rely on the advantages of the two ports as national regional logistics hubs to strengthen the trade ties between Jiangxi Province in China and Lower Saxony in Germany, and promote the development of Wilhelmshaven and Ganzhou international dry ports into regional distribution centers for trade commodities between the two countries.
In addition, the two sides will actively establish a new logistics and transportation mode of rail-sea intermodal transport from China-Europe freight trains to European ports and then to other regions by sea, to enhance trade exchanges between the two ports, stabilize the international supply chain chain under the influence of the epidemic, and create a benign port ecosystem. Keywords: One Belt One Road, One Belt One Road News, One Belt One Road Project
This year marks the 50th anniversary of the establishment of diplomatic relations between China and Germany. Luo Yongfeng, director of Ganzhou International Dry Port Management Committee, said that under this background, Ganzhou International Dry Port signed a cooperation agreement with a foreign port - Wilhelmshaven in Germany for the first time. cooperation to achieve high-quality development in trade, industry, logistics channels and other aspects. Editor / Zhao E