Investment
Chinese companies set off a new energy vehicle storm in Brazil
Brazil pays attention to the development of clean energy, and the huge market provides development impetus for Chinese car companies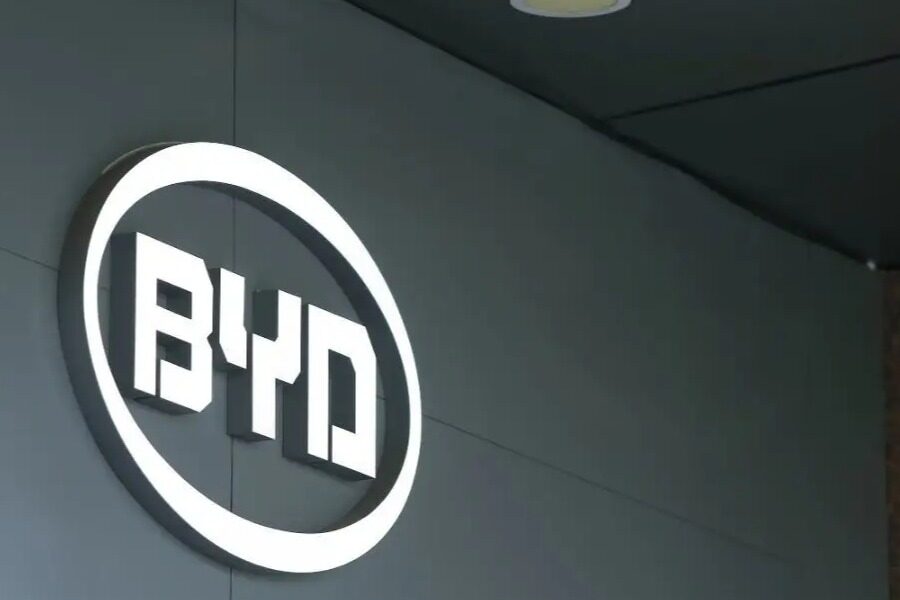 In the context of high fuel costs and the growing concept of sustainable development, Brazilian consumers are paying more and more attention to the "green" performance of their cars. Paulo, an analyst at the Brazilian National Association of Automobile Manufacturers, said that the development direction of vehicle electrification is irreversible, both in Brazil and globally.
In the past few years, the domestic electric vehicle market in Brazil has developed rapidly. According to industry data, from January to early December 2021, the sales of electric vehicles in Brazil have exceeded 30,000, an increase of more than 50% compared with 2020.
Market development prospects are huge
Although the relevant infrastructure and market system of electric vehicles in Brazil are still imperfect, and the high price leads to low consumer acceptance, the government has realized that the new energy vehicle market will create more green jobs, promote local manufacturing and assembly, and will promote the development of renewable energy.
The Brazilian government encourages the development of new energy, and is actively pushing the Congress to review and pass the "Promoting Sustainable Transportation" bill, which will provide incentives for new energy vehicles in terms of tariffs, consumption taxes and other taxes. The policies introduced will continue to promote the growth of the electric vehicle market in the future.
According to the Brazilian National Association of Automobile Manufacturers, in 2021, sales of electric vehicles (including electric vehicles, plug-in hybrids and hybrids) in Brazil will be 34,990 units, a year-on-year increase of 77%. Among them, the sales of electric models reached 4,545 in December, the highest sales since 2012. Paul pointed out that Brazil is still the fourth largest heavy vehicle market and the eighth largest light vehicle market in the world. The Brazilian market is not yet saturated with new energy vehicles. Brazilian consumers have a strong demand for cost-effective new energy vehicles. The future development of the new energy vehicle industry Speed and scale will be more impressive.
According to a report released by Bloomberg New Energy Finance, an energy research institute, between 2018 and 2021, global new energy vehicle sales have shown explosive growth, with the fastest growth in Latin America. The report also predicts that as Brazil and other Latin American countries continue to introduce relevant policies and measures to further promote the accelerated development of the green energy industry, the sales of new energy vehicles will grow at a rapid rate of 25% annually.
Chinese-funded car companies are actively deploying
Brazil attaches great importance to the development of clean energy, and the huge development potential of the electric vehicle market has provided sufficient development momentum and confidence for Chinese car companies. Great Wall, BYD, Chery and other Chinese car companies have all become important players in the Brazilian auto market.
Based on the market opportunities of the domestic electric vehicle industry in Brazil, China Great Wall Motor has announced that it will invest in building a plant in Brazil to produce hybrid and electric vehicles. On January 27, 2022, in Sao Paulo, Brazil, Great Wall Motor officially took over the Irasemapolis plant. According to reports, Great Wall Motors will invest 11.5 billion yuan for this factory to carry out intelligent and digital transformation of the factory. It is expected to be put into operation in the second half of 2023, which will directly create 2,000 jobs and have an annual production capacity of 100,000 units. In the future, it will radiate to the entire Latin American region. .
Great Wall Motor said that it will fully implement the "2025 Strategy" in the Brazilian market. All products launched will be equipped with Internet of Vehicles and intelligent assisted driving systems, and will launch the first 5G car in the Brazilian market to bring local users a new mobile travel experience. .
In addition, BYD has also put into operation a modern new energy "battery factory" in Brazil, which will provide core components for BYD's various models, including buses, electric vans, and electric trucks. In 2021, BYD's electric trucks will sell well in Brazil.
Recently, BYD announced at the "BYD VIP Day" event held in Brazil that the Tang EV will be officially launched in Brazil in 2022, locally named "TANEV". This is the first time that BYD's pure electric passenger car has landed in the Brazilian market. As a seven-seat pure electric SUV, the Tang EV is equipped with a blade battery with a battery capacity of 86.4k kWh and a cruising range of more than 500 kilometers. The company believes that the electric vehicle is of high quality, reasonable in cost and price, and has an optimistic sales prospect in Brazil.
According to the relevant person in charge of Chery Automobile Brazil, Chery is the first Chinese passenger car company to invest and build a factory in Brazil. There is Chery's largest overseas factory. This factory was completed and put into operation in 2014, with an annual production capacity of 150,000 vehicles. At present, Chery is the fastest growing brand in the Brazilian auto market, with a market share of 2.32%, surpassing Nissan and Chevrolet. New projects are being carried out in new energy, new products and new technologies.
In recent years, Chery has continuously cultivated and accumulated in the fields of powertrain, three-electric technology and intelligence, and carried out vehicle tests in Brazil all the year round. These have become the key to the continuous increase of its overseas sales, and new energy vehicles have also become the company's export. important models. Keywords: One Belt One Road, One Belt One Road News, One Belt One Road Project
China's new energy vehicle technology has basically reached the international advanced level, and comprehensive progress has been made in product appearance, interior decoration, cruising range, environmental adaptability, vehicle performance, quality, energy consumption, and intelligent applications. Industry insiders generally believe that despite the late start, the Brazilian electric vehicle market has huge potential for development, and China's own new energy vehicle products have a competitive advantage.Editor/XuNing
0
Collect