Technology
Liugong Electric Excavator Doubles Overweight Green Revolution
LiuGong series electric excavators meet the routine construction operations and reduce operating costs for users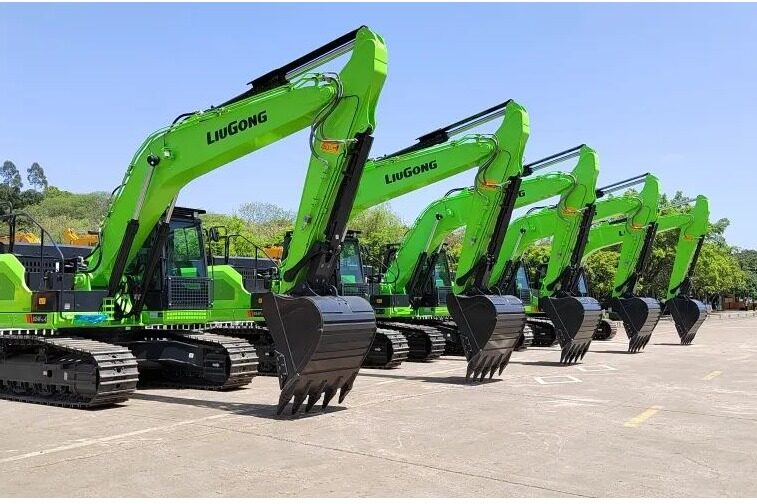 As a leading enterprise in China's excavation machinery industry, Liugong closely follows the trend of national policies, lays out in advance, and deeply cultivates the electrification industry. Liugong series electric excavator products are launched in batches. On the basis of satisfying the performance of conventional construction operations, with excellent maneuverability, diversified function settings, energy saving, environmental protection, quietness and comfort, it reduces operating costs for users and improves the adaptability to special environments. construction experience.
Innovative breakthroughs, fearless working conditions
In the Chongshan Tunnel that turns around in Jiuqu, in the clear blue sky of the Sichuan-Tibet Plateau, in the port hub where flag ships are busy, in the dangerous and dangerous mines and quarries... There are Liugong "Shuangxiong" 922F-E and 924FTN everywhere. -E electric excavator figure.
Application of 924F-E Electric Excavation in Different Tunnels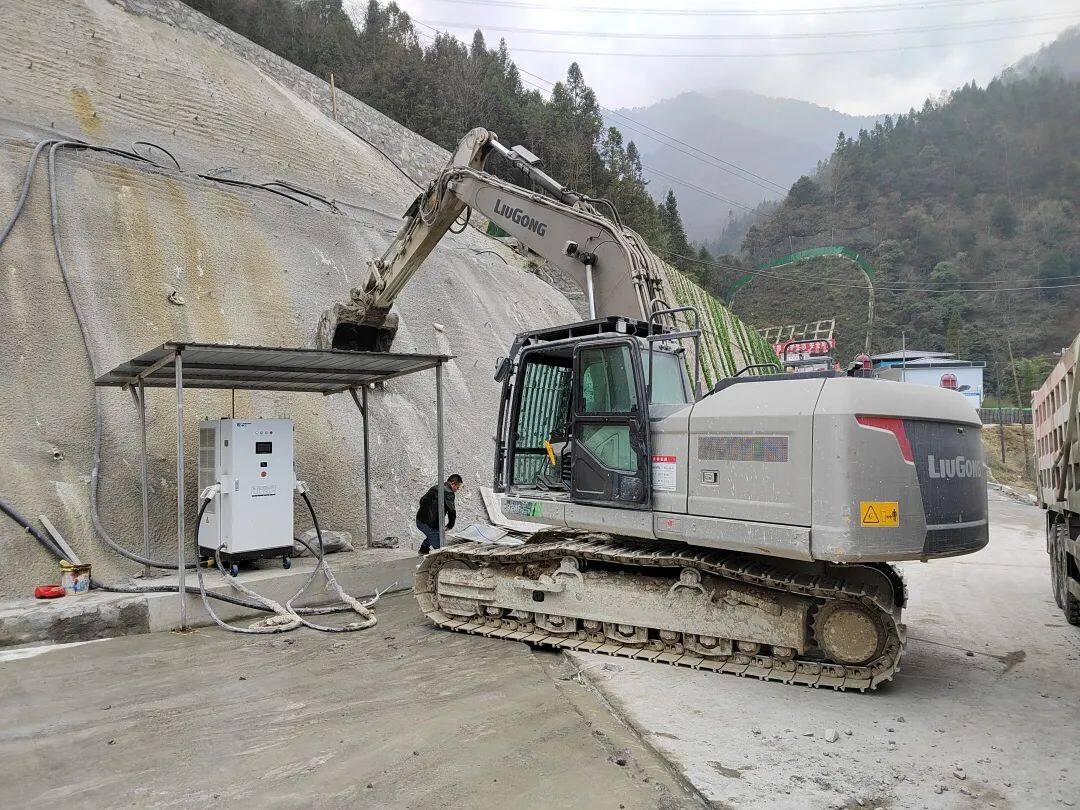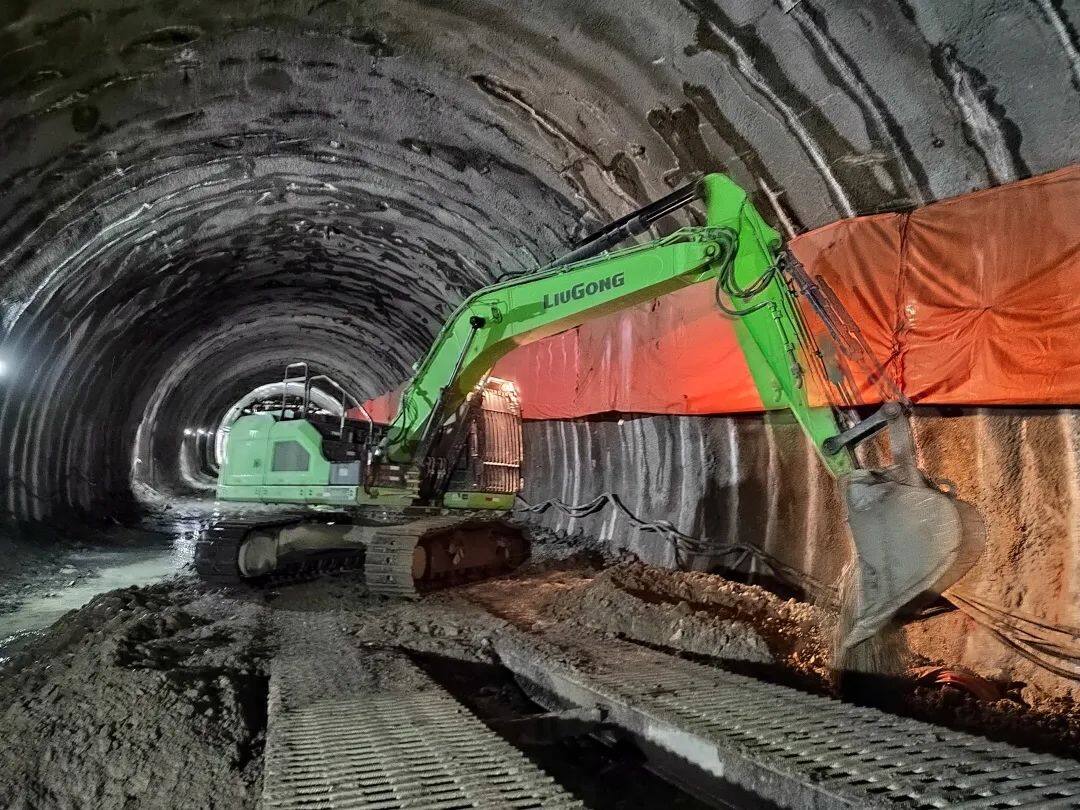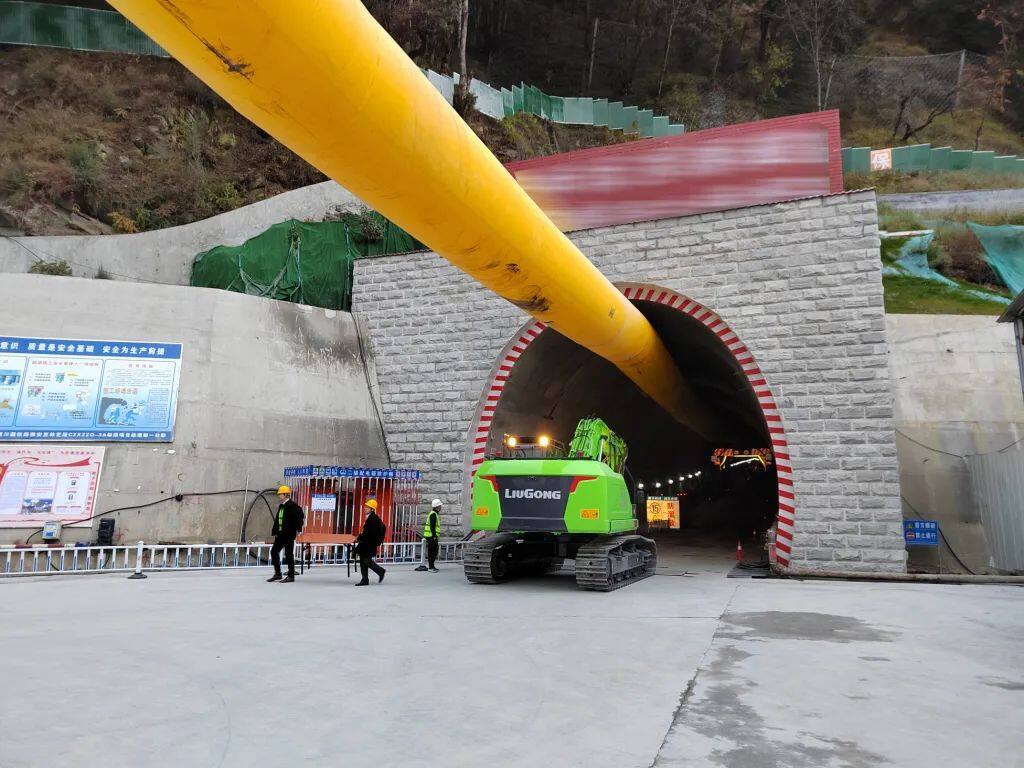 The 924FTN-E electric excavator is a new-generation electric excavator technology platform based on Liugong, combined with the special requirements of tunnel construction, such as many stones, high strength, diverse construction, environmental hazards, low oxygen content, and emission restrictions. Launched electric excavator for tunnel construction.
The whole machine is equipped with reinforced working arms, wear-resistant buckets, reinforced oil cylinder protection and other structures that are sturdy and durable; the new cockpit design, the air suspension seat and the one-button switch between forehand and backhand are convenient operations, bringing a comfortable driving experience; Mine-specific chassis, two-reinforced heavy-duty crawler, anti-collision side beam and other protective designs make the 924FTN-E more powerful and reliable, and can easily cope with harsh working conditions.
Application of 922F-E Electric Excavator in Different Conditions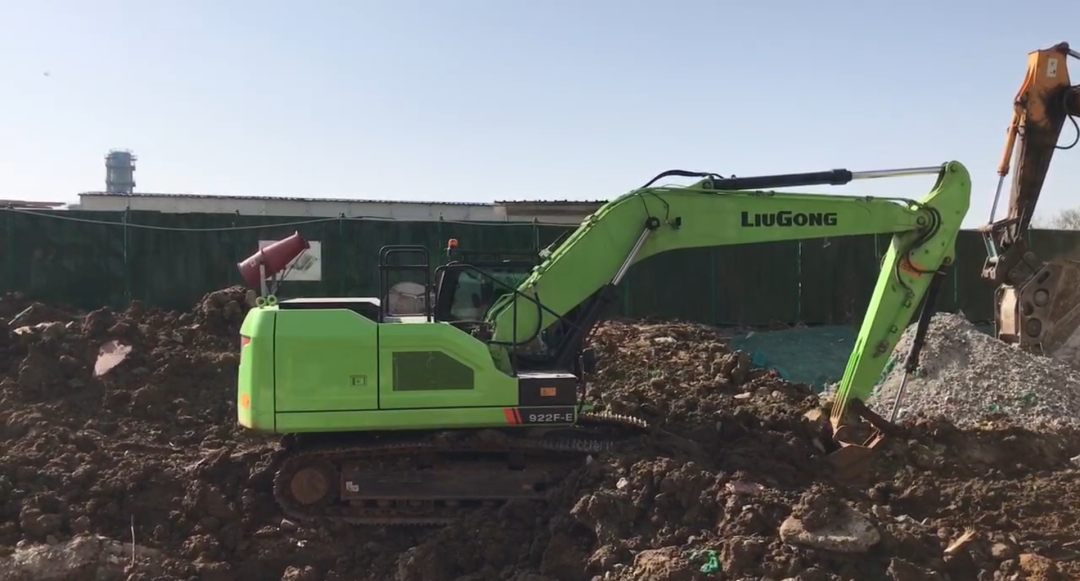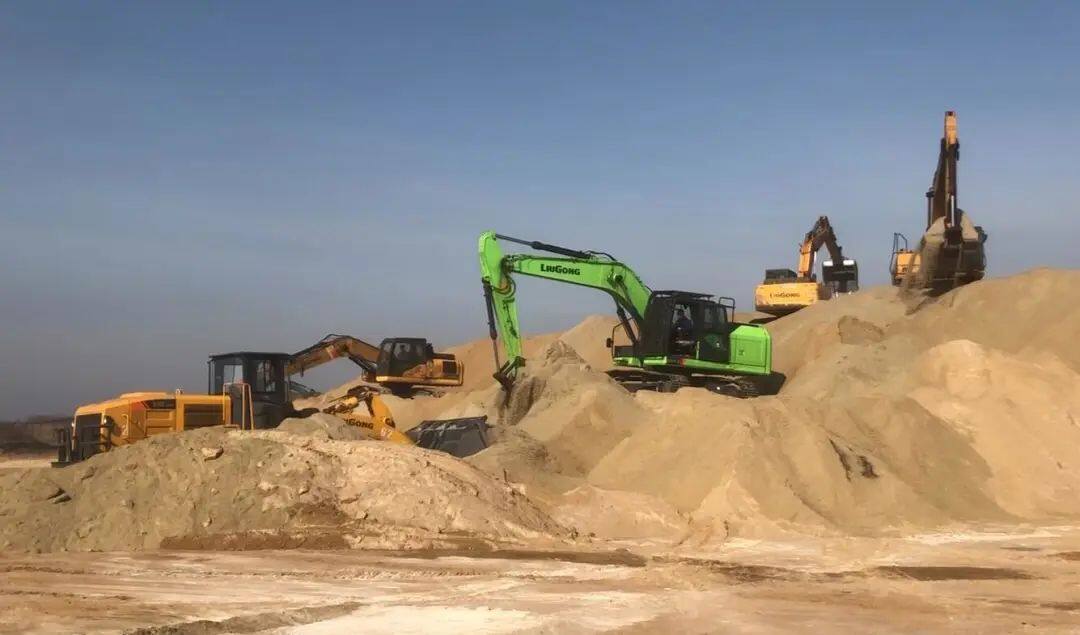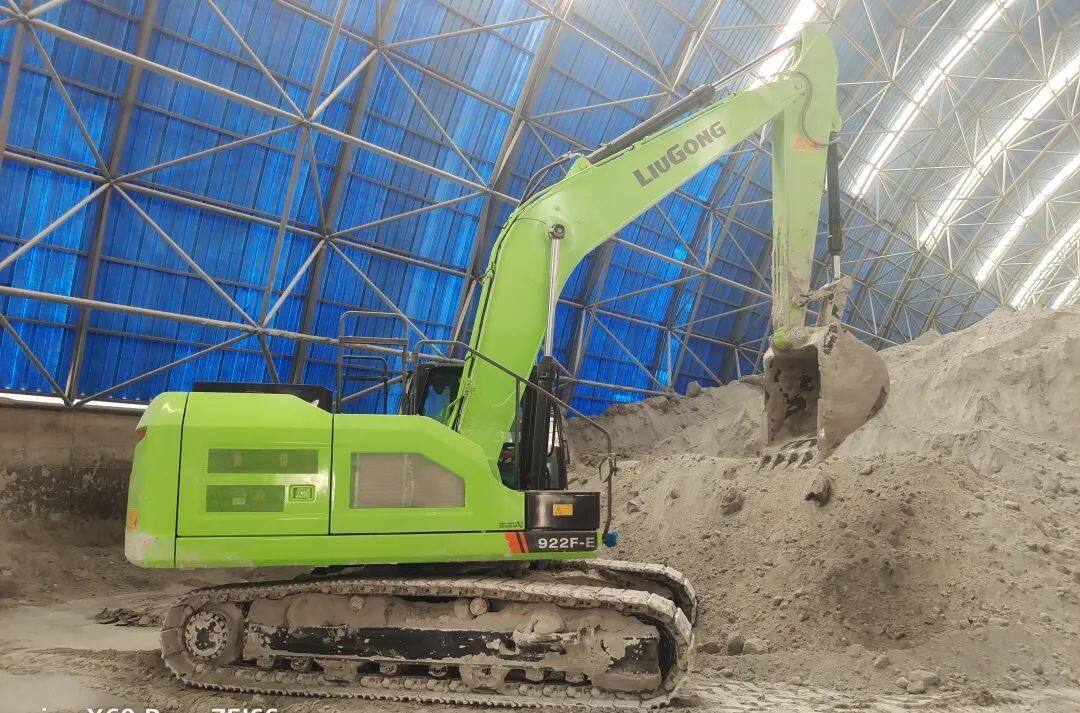 922F-E electric excavator, equipped with fully electronically controlled hydraulic system and pure electric drive, has a series of advantages such as fewer maintenance items, longer maintenance cycle, and lower maintenance cost. It is mainly suitable for steel mills, power plants, municipal and port operations. , confined spaces, etc.
The whole machine adopts a fully electronically controlled hydraulic system, a new cockpit and unique maintenance design. On the premise of maintaining excellent maneuverability and diversified function settings, it is more energy-saving, environmentally friendly, quiet and comfortable, helping users reduce operating costs and improve adaptation to special working conditions. sex.
Green safety, cost reduction and efficiency increase is the key
When it comes to electric products, charging and battery life are the keys. Liugong Green Electric Double Star 922F-E and 924FTN-E electric excavators use permanent magnet synchronous motors, and the rated energy storage of the body battery reaches 430kWh; with the national standard fast charging piles, 922F-E and 924FTN have been verified by the technical team and customers on the spot. -E electric excavator only takes about 1.5-2 hours to fully charge, can work continuously for one shift, and can also share charging piles with other electric products, with strong versatility.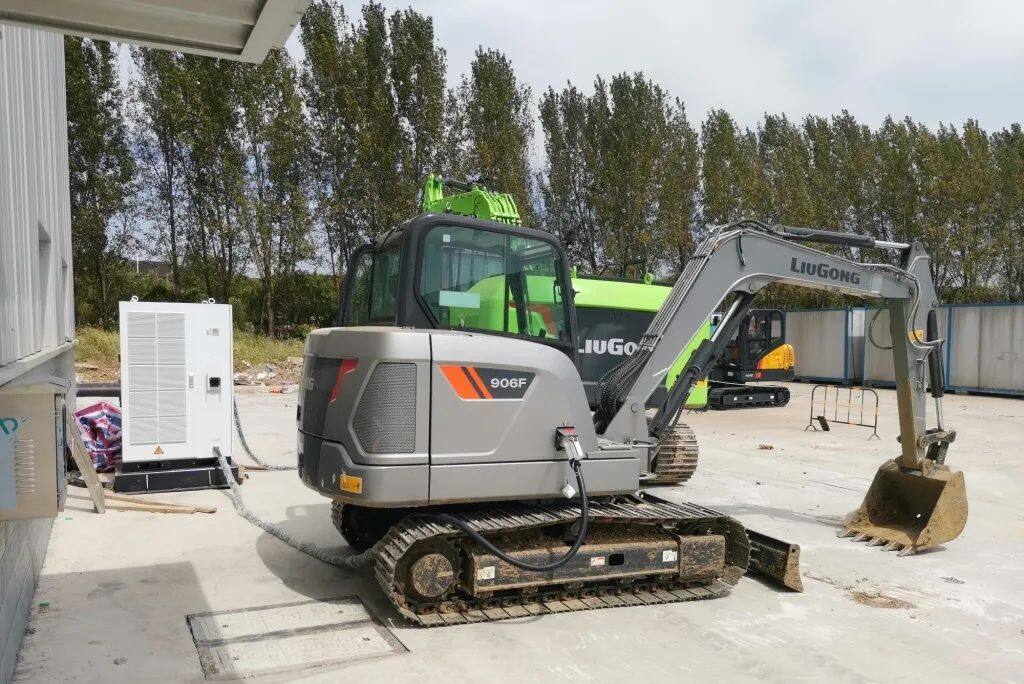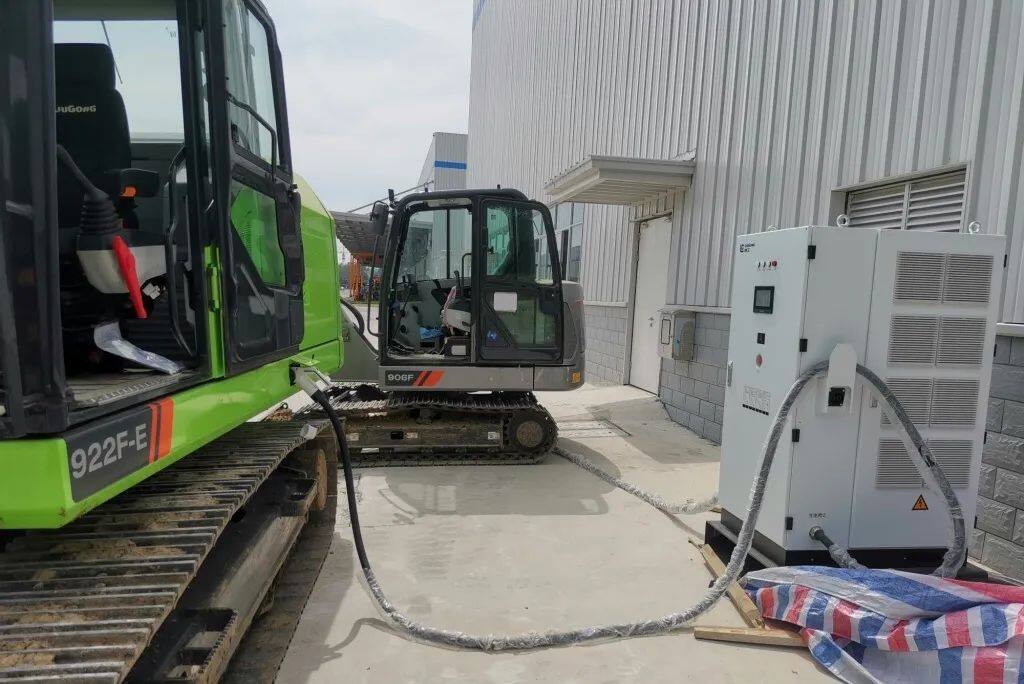 Safety is also guaranteed. The 922F-E and 924FTN-E electric excavators are equipped with industry-leading lithium iron phosphate batteries, which have passed a series of rigorous tests and verifications such as puncture, high temperature, extrusion, and waterproofing to ensure high battery safety and reliability. At the same time, matching the advanced BMS power management system, it has excellent charging and discharging performance to ensure a long service life of the battery.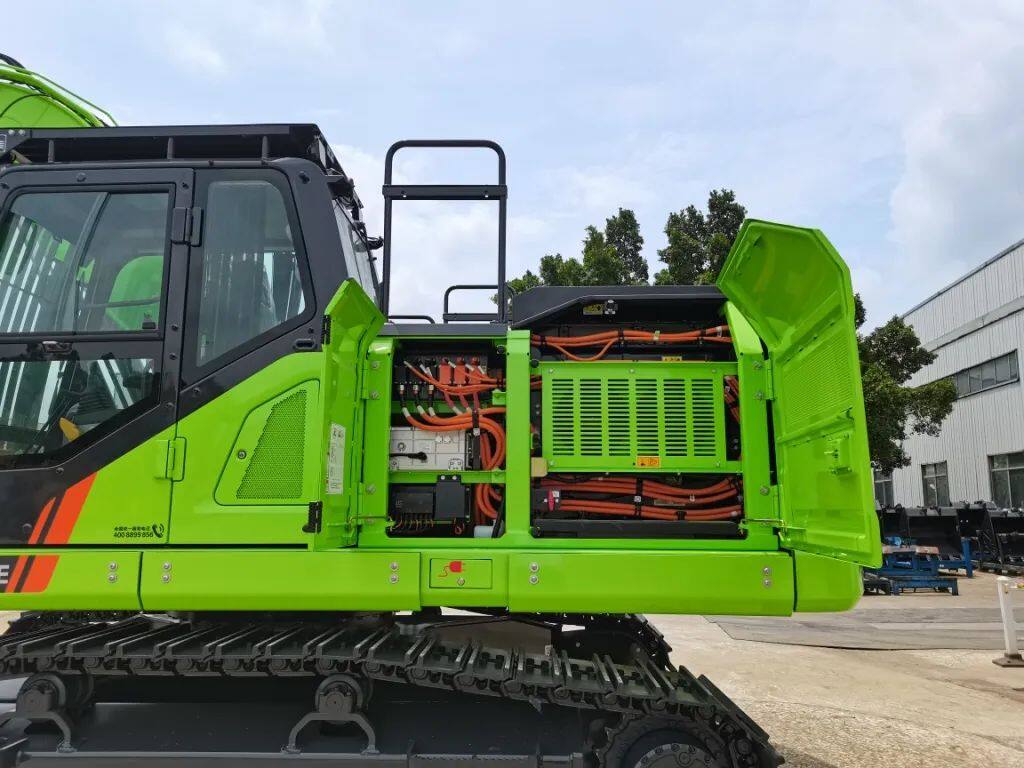 The operating performance of Liugong electric excavators is comparable to that of diesel excavators, and the operating cost is lower. Under the same working intensity, Liugong electric excavator only needs 3-4 kWh of electricity for every 1L of diesel fuel consumed by the fuel excavator, which can save 60-70% of energy costs per hour, plus the maintenance-free battery and motor system, the annual The energy consumption and maintenance costs saved are as high as 200,000 yuan.
Since the release of the Beijing Exhibition in 2019, Liugong's electric products of different tonnage have been introduced to the market one after another. In the important field of directly facing the "dual carbon" strategic goal, Liugong's pure electric construction machinery has experienced the test of the market, and has written high standards with practical actions. Answer sheet.
Liugong will continue to promote the upgrade and development of electrification of construction machinery, closely follow customer needs with excellent quality and innovative technology, lead the electric era, and jointly build a green and beautiful home. Editor / Zhao E
0
Collect