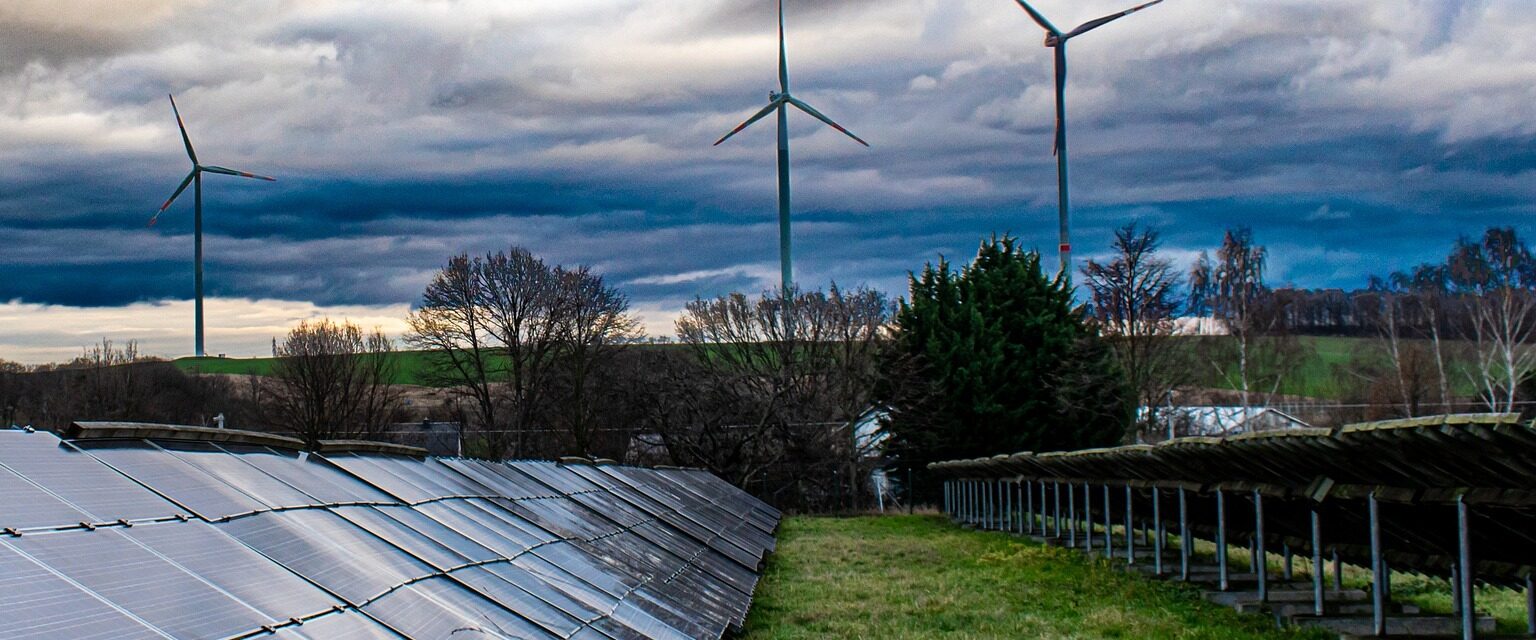 Investment
Chinese enterprises go out! Sinosure contributes to the green Belt and Road
Since China announced to achieve carbon peaking in 2030 and carbon neutrality in 2060, Sinosure hasaccelerated greenfinancial innovation
Not long ago, after China Export and Credit Insurance Corporation successfully issued a development performance guarantee and a local component performance guarantee for the State Power Investment Corporation's investment in Saudi Arabia's 700MW photovoltaic power station project, the project was officially launched and entered into investment and financing in an all-round way. , the construction stage.
According to reports, the project is an important part of the "Saudi Arabia 2030 Vision", and Sinosure has provided it with "one-stop" risk management, including overseas investment insurance, performance guarantee, overseas loan under domestic guarantee, overseas project risk assessment report, etc. Financing, consulting solutions.
A "big" project is a microcosm of a "small". Since China announced that it will achieve carbon peaking by 2030 and carbon neutrality by 2060, Sinosure has accelerated the promotion of green finance innovation, focusing on increasing support for green industries, and promoting green development with green finance.
Improve policy
Sinosure is an early Chinese financial institution that has given special support to green energy conservation and environmental protection projects. Since its establishment, it has conducted in-depth research on relevant industries around serving the real economy, issued targeted policies based on underwriting practices, and implemented industry chain penetrating risks. manage. Taking the photovoltaic industry as an example, SINOSURE has underwritten the export of photovoltaic products under trade insurance since 2005. So far, it has supported the export of more than US$130 billion worth of goods in China's photovoltaic industry, covering the overall export of major photovoltaic products (modules and cells). The amount accounted for more than 40%; accumulatively supported 286 photovoltaic export enterprises, achieving full coverage of leading enterprises in the industry; accumulatively supported photovoltaic enterprises to conduct transactions with 19,000 foreign buyers, and paid nearly 370 million US dollars in indemnity, effectively supporting the independent brands of China's photovoltaic industry" go out".
In 2021, SINOSURE established a leading group for the construction of green finance, and issued the "Guiding Opinions on Strengthening the Construction of Green Finance" and "Implementation Opinions on Completely Accurately Implementing the New Development Concept and Doing Carbon Neutral Work". The construction of green finance and the transformation of green development have been incorporated into top-level institutional arrangements such as the "14th Five-Year Plan".
In August 2021, Mingyang Smart Energy Group Co., Ltd. underwritten by SINOSURE to export its offshore wind power equipment project to Taranto, Italy, was officially shipped and shipped, contributing to global carbon peaking and carbon neutrality with Chinese financing solutions and Chinese wind turbine equipment. At the same time, the project also created a number of firsts: China's offshore wind power host equipment entered Europe for the first time, the first commercial operation of the Mediterranean offshore wind power project, and the first offshore wind power project in Italy.
Since 2021, Sinosure's project insurance business has underwritten green projects with a cumulative insured amount of about US$7.7 billion, and the number of projects has exceeded 150. Sinosure can be seen everywhere, from "photovoltaic stars on land" to "green giants at sea" figure.
Innovative green financial model
In order to better provide green financial support to enterprises, in recent years, Sinosure has further promoted green financial innovation, gave full play to the advantages of multi-product synergy, played a "combination punch", fully stimulated innovation power and market vitality, and fully participated in the global industrial chain, Reshaping the supply chain and actively promoting the global green transformation.
In 2019, Sinosure Innovation underwrote China First Metallurgical's construction of the Tien Ying domestic waste incineration power plant project in Hanoi, Vietnam. Unlike most projects that only insure a single type of insurance, this project has obtained a "one-stop, full-cycle" comprehensive financing insurance solution through the linkage of Sinosure's medium and long-term export credit insurance, overseas investment insurance, and short-term export special insurance products. At the same time, SINOSURE integrated policy protection into the financing needs of enterprises, and helped the project to realize financing of about 200 million US dollars. The financing cost was much lower than other financing methods, which effectively solved the problems of "financing difficulty" and "expensive financing" for private enterprises, and ensured the financing of the project. The project was implemented smoothly and stably.
Innovative models emerge one after another. The reporter learned more and found that in recent years, policy export credit insurance not only underwrites major green projects, but also continuously increases support for "small but beautiful" green projects.
A leading company in the domestic environmental protection industry in Fujian submitted the first batch of underwriting applications for 6 projects to SINOSURE in April 2018. The project amount is not large, but all have financing needs. In view of the special commercial contract, short credit period and short financing time of this batch of projects, China Credit Insurance discussed countermeasures with the bank as soon as possible, and finally designed the "foreign exchange flow loan before shipment + special insurance item of Jianxintong after shipment" Under the financing mode, that is, China Credit Insurance will underwrite the cost input risk before shipment and the project accounts receivable risk after shipment. Accounts receivable financing under the transfer policy after shipment. Considering that this model is more flexible and fits the needs of the market, SINOSURE has successfully replicated this model under a number of banks and implemented multiple projects, which have been highly recognized by the government, enterprises and banks.
Building a Green Belt and Road
On January 20 this year, China Credit Insurance and the Ministry of Ecology and Environment of the People's Republic of China signed the "Strategic Cooperation Agreement for Coordinated Promotion of the Construction of the Green Silk Road". A few days later, China Credit Insurance issued a medium- and long-term export credit insurance policy, officially underwriting the Dabar Hydropower Project in Bosnia and Herzegovina, with an underwriting amount of 244 million euros. The largest hydropower project undertaken by this Chinese-funded enterprise in Central and Eastern Europe is located in the mountainous area of southern Bosnia and Herzegovina. After completion, it will effectively alleviate the regional power shortage problem and create green ecological benefits.
"In supporting the construction of the Belt and Road, we have issued guidance on strengthening green finance construction, issued green and low-carbon initiatives, and put forward more comprehensive, systematic and stricter requirements for environmental and social risk management of projects." The person in charge said.
In the process of serving the joint construction of the green Belt and Road, SINOSURE plays the dual roles of "booster" and "gatekeeper". On the one hand, SINOSURE has continuously improved its business underwriting policies, taking green investment and financing business as one of the key directions of underwriting support, guiding resources to be more inclined to green industries and green projects, and promoting green adjustment and transformation of business structure; on the other hand, SINOSURE focuses on the key infrastructure construction of the host country, and actively helps domestic enterprises to develop overseas green and low-carbon markets. Keywords: One Belt One Road, One Belt One Road News, One Belt One Road Project
"Export credit insurance can play an important role in achieving the 'double carbon' goal." The relevant person in charge of China Credit Insurance stated that, as the world's leading export credit insurance institution in terms of business scale, China Credit Insurance will continue to explore green financial innovation and continue to promote green finance and green The deep integration of industries will contribute more to the realization of the "dual carbon" goal.Editor/XuNing
0
Collect