Technology
Shantui SE550LC-9W won the 2022 ChinaConstruction Machinery Annual Product TOP50
With the continuous changes in mine operation mode, Shantui has made a series of targeted optimizations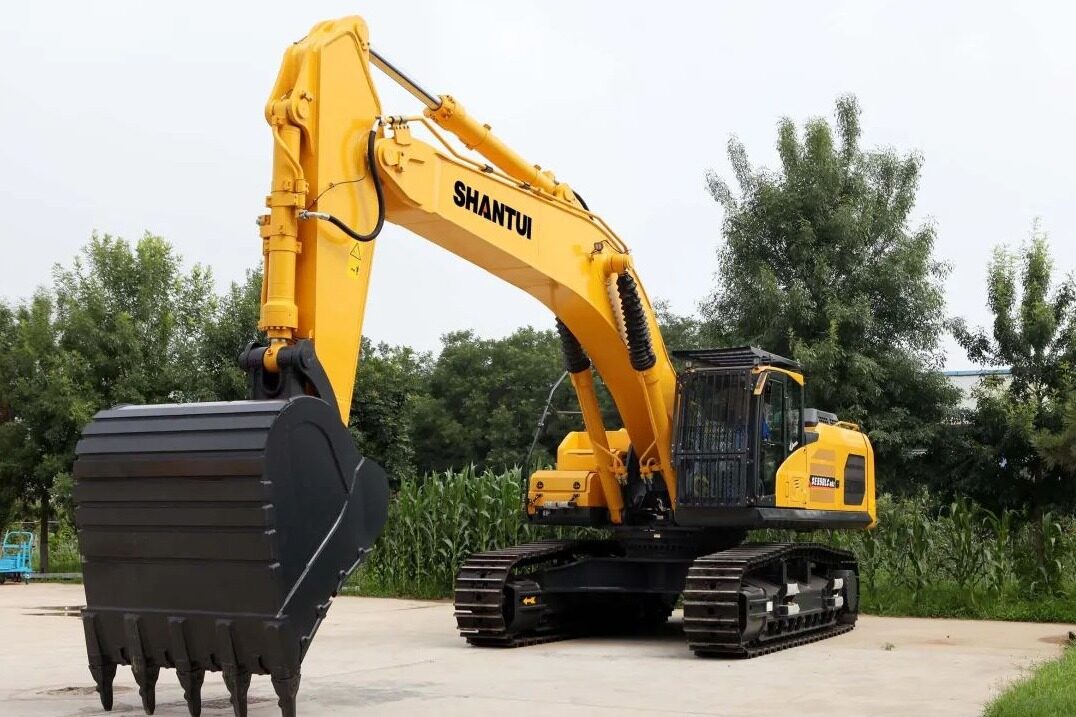 China's construction machinery annual product top50 selection activity was founded in 2006. It is a very representative and authoritative awarding event in China's construction machinery industry. Its purpose is to sort out and summarize the achievements of the construction machinery industry in terms of technology and products in the past year, record the footprint of industrial technological progress, and guide the direction of construction machinery products and technological progress.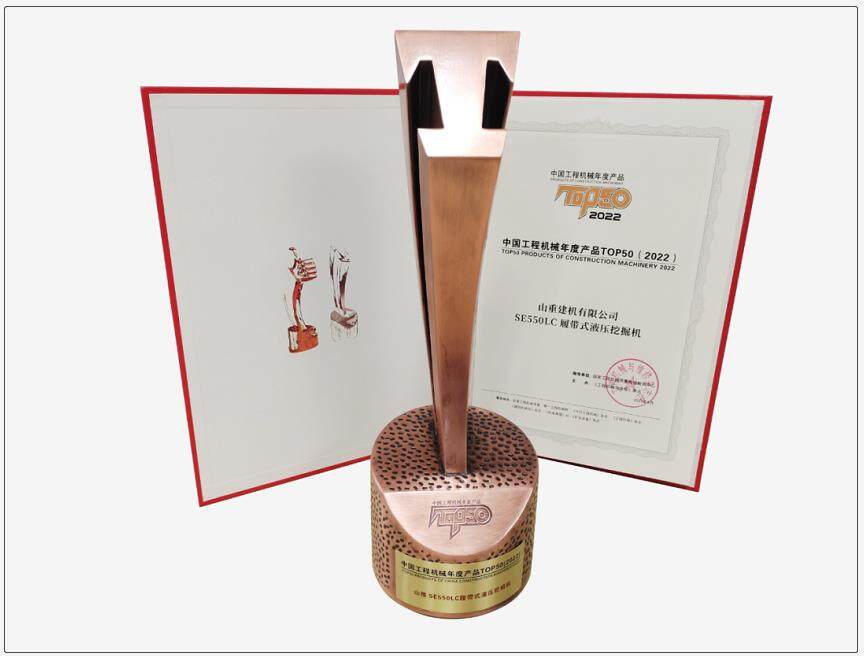 On April 16, under the guidance of China Construction Machinery Industry Association and the National Construction Machinery Quality Supervision and Inspection Center, the "2022 China Construction Machinery Annual Product TOP50 Award Ceremony" jointly organized by mainstream media in the industry was successfully held online in the form of cloud live broadcast. , The SE550LC-9W applied mining excavator selected by Shantui Excavator won the 2022 China Construction Machinery Annual Product TOP50 Award.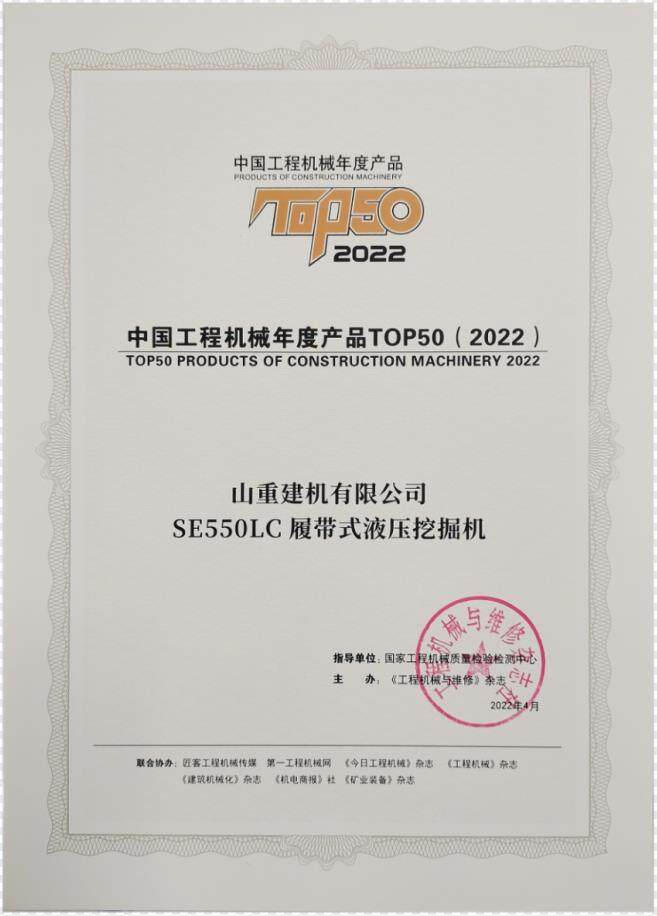 SE550LC-9W is a brand-new 55T-class super mining excavator built by Tingli. It is specially developed for the overload operation mode of mines. It has strong power, reliable structure, good comfort, positive flow electronic control system, and good action coordination. Stable performance. And with the continuous change of mine operation mode, a series of program optimizations are made to meet the needs of customers. The brand-new intelligent electronic control system comes standard with a 10.1-inch touch screen display and one-key start, making the human-machine exchange more interactive.
The nine fuel-saving technologies of the engine reduce the overall fuel consumption by 15%; the exhaust system is optimized, the pipeline design is optimized, the vibration is reduced, and the noise of the whole machine is low; the 70-ton mine-specific chassis is resistant to bending and more stable. 10.1-inch touch screen display and one-key start, more friendly human-computer interaction.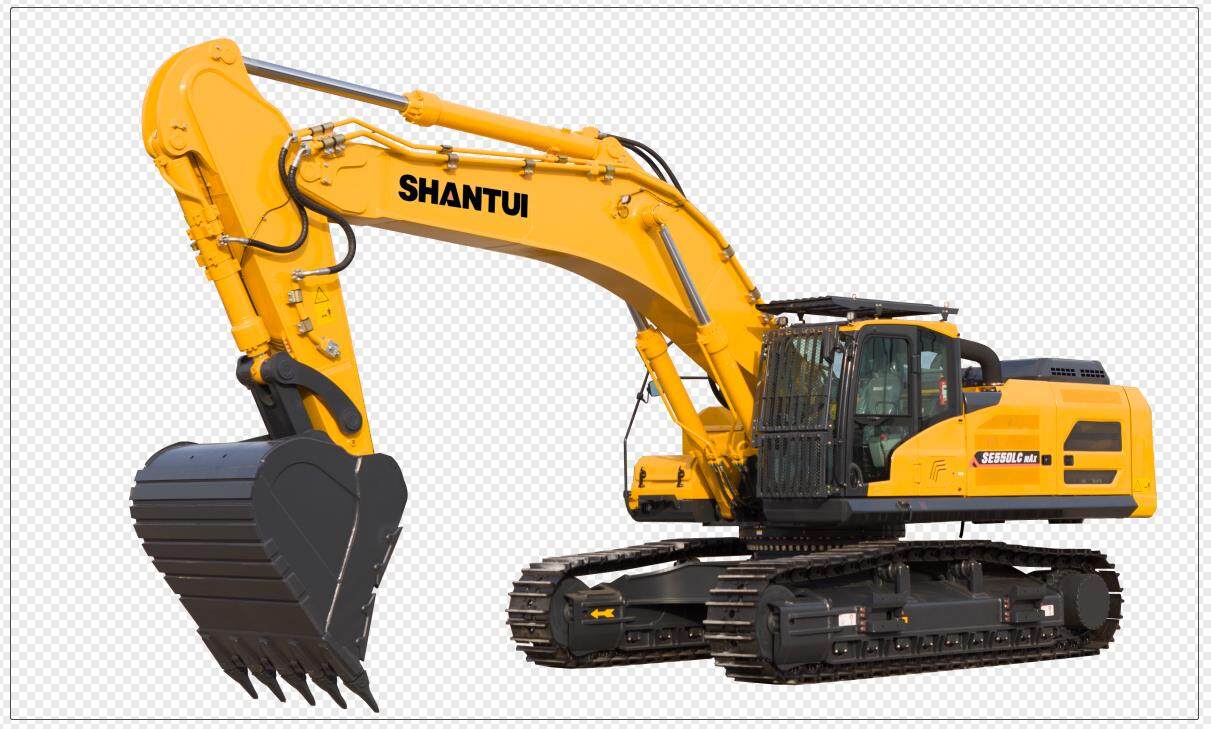 Large-scale earthwork excavation, crushing, loading and other operations, large-scale energy coal mines and other loading operations. The maximum configuration is 205mm breaker, the mine construction efficiency is increased by 20%, the striking force is high, the efficiency is high, and the production capacity is large. It is the first choice for large-scale mine construction.Editor/XingWentao
0
Collect