Environment
Hebei Baoding joins hands with central enterprises to restore the mother river
After completion, it will help to reconstruct the regional ecological network and further improve the overall ecological environment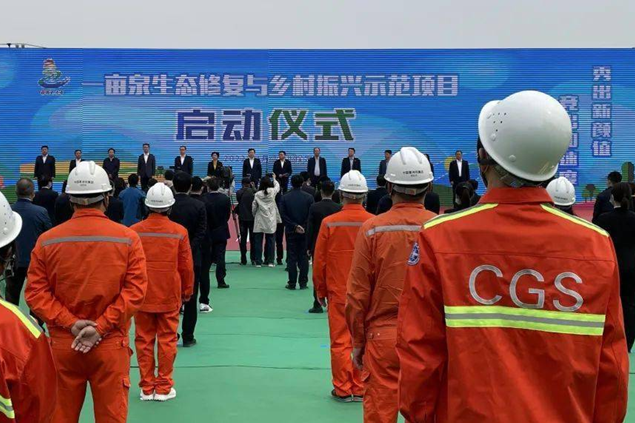 On April 18, 2022, the Yimuquan Ecological Restoration and Rural Revitalization Demonstration Project in Baoding, Hebei Province was officially launched. According to reports, this is a specific measure taken by Energy China Gezhouba Group to integrate into Baoding and deepen its cultivation in Baoding to help build a new high-quality, resilient and modern Baoding.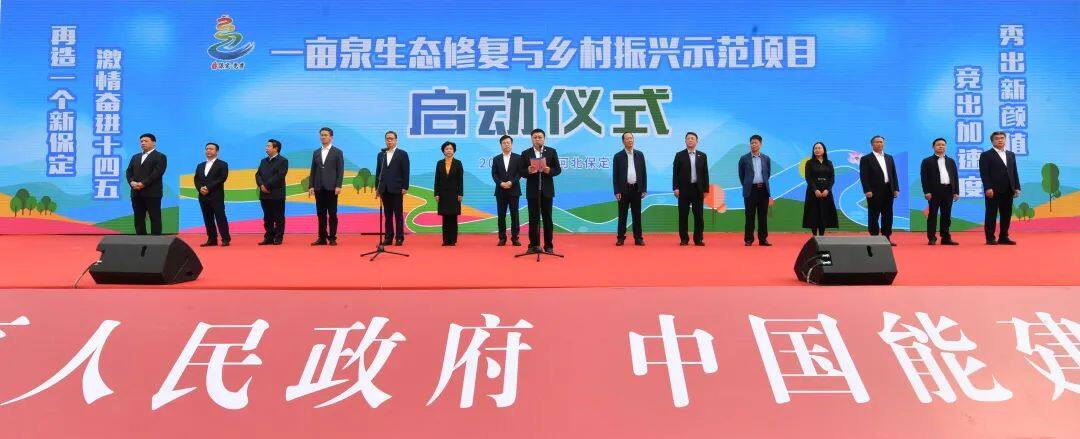 The Baoding Yimuquan Ecological Restoration and Rural Revitalization Demonstration Project was jointly won the bid by China Energy Construction Gezhouba Group and China Geological Survey Center for Hydrogeology, Environmental Geology and other units, and was implemented in the EPC mode. The project is located in Jingxiu District, Baoding City, with a planned area of about 7,573 mu and an investment of 5.65 billion yuan. The project mainly includes water inflow engineering, new construction of river course, construction of landscape belt around the river course and construction of entrance green park, etc. Relying on the former site of Yimuquan, the project will transform and enhance the current appearance of the area, dig in-depth historical and cultural elements, restore Yimuquan wetland landscape, and create a brand of rural revitalization and ecological restoration.
Yan Jihong, Deputy Secretary of the Municipal Party Committee and Mayor, said that from the signing of the project to the start of construction, Energy China Gezhouba Group organized the most capable team, completed all the preparatory work for the project with high efficiency and high standards, and fully reflected the national team in the field of large-scale infrastructure investment and construction. The central enterprise style, the central enterprise quality and the central enterprise responsibility. It is hoped that CGGC and other participating units will carry forward the spirit of the Iron Army, which is especially able to endure hardship, fight, and contribute, and build first-class projects, create first-class quality, and build first-class brands with higher standards, stricter requirements, and more practical measures. The work results of Spring Green Water welcome the victory of the Party's 20th National Congress.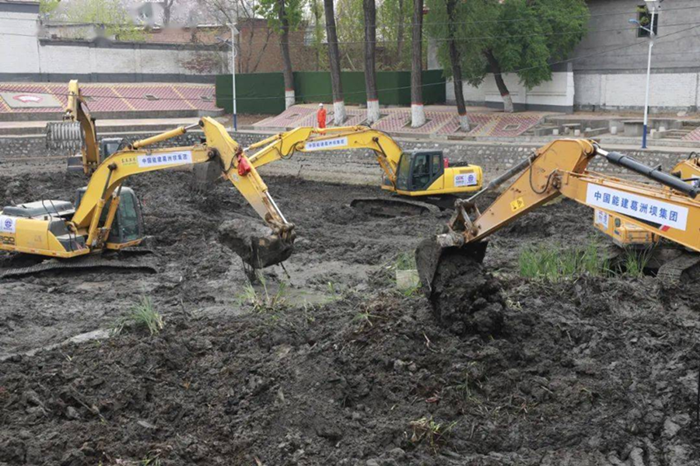 Song Ling, Secretary of the Party Committee and Chairman of Energy China Gezhouba Group, said in his speech that in recent years, Energy China Gezhouba Group and Baoding City have continued to deepen pragmatic cooperation and achieved fruitful results. At present, the company has invested nearly 100 billion yuan in Baoding. The launch of the Yimuquan Ecological Restoration and Rural Revitalization Demonstration Project is another pragmatic measure taken by the company to deeply implement the new development concept, seize the major opportunities for rural revitalization, and actively integrate into the new pattern of integrated development of Beijing Xiongbao and Baosteel. Gezhouba Group will give full play to the advantages of investment, construction and operation integration, the whole industry chain and resource integration, promote the construction of the Yimuquan project with high standards, high quality and high efficiency, and provide the Gezhouba project for Baoding to present a "chicken water environment and clear environment" urban ecology. Baoding contributes to the wisdom of Gezhouba by building an organic business format that integrates urban and rural areas and integrates Jingcheng. Editor/He Yuting
0
Collect