Forum
Boao Forum for Asia proposes nine actions for Asia's green transformation
Asian countries and regions propose nine major actions to accelerate green transition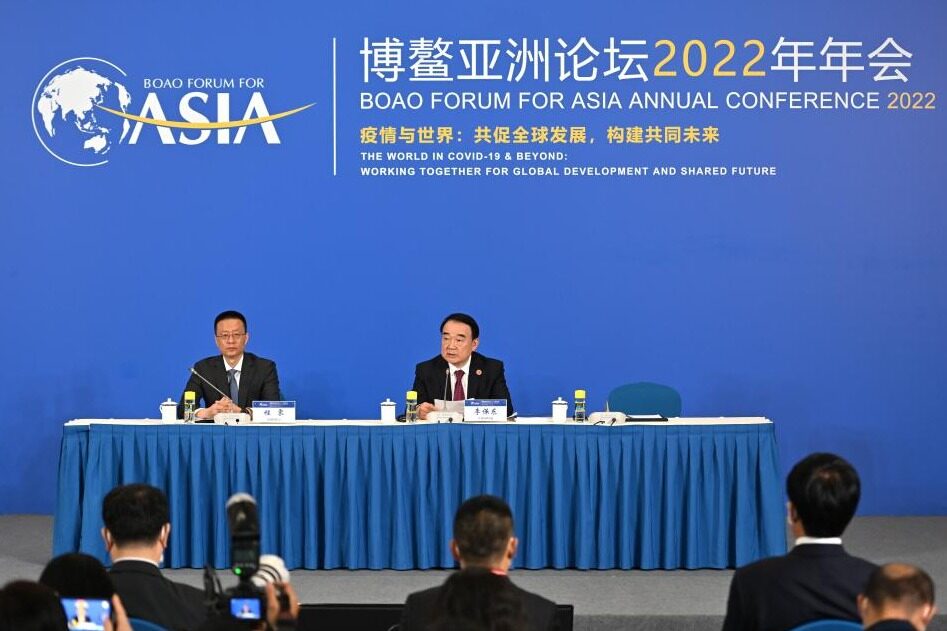 The report points out that Asian countries and regions have successively announced carbon neutrality goals, and these decarbonization commitments should be implemented through firm plans and actions in the coming years.
1. Establish a green growth model and rebuild a better future. Governments in Asian countries and regions urgently need to adopt a new model of economic growth that is environmentally sustainable and socially inclusive. They also need to scale up public funding for climate mitigation, scale up green investments, and combine post-pandemic economic recovery with accelerated climate action.
2. Formulate a more ambitious nationally determined contribution target for 2030, and have a clear timetable and roadmap for achieving the nationally determined contribution target.
3. Sound green governance. Including institutional settings, plans and policies, market infrastructure, etc. , establish a comprehensive green governance system; establish a good incentive mechanism; strengthen communication, improve policy transparency, and help the whole society better understand the path of carbon neutrality; participate in the formulation of global standards such as climate information disclosure and green finance classification, and provide private The sector invests in green industries to create a favorable environment.
4. Gradually reduce the use of coal. To speed up the process of carbon neutrality and reduce the risk of stranded assets in the future, Asian countries need to phase out coal-fired power plants, but strike a balance between emissions reductions and energy security, supply chain security, food security, and safeguarding people's normal lives.
5. Scale up renewable energy and transportation electrification. Through the production of solar panels, wind energy and wind turbines, and the electrification of the transport sector, it provides important opportunities for economic development and propels Asia to become the world's largest producer and market of electric vehicles.
6. Form carbon pricing. Encourage Asian countries and regions to use explicit carbon pricing such as carbon taxes and carbon prices to internalize the external costs of polluting activities. Carbon pricing should also be matched with a package of policy measures to address the resulting distributional and social impacts. Asian economies also need to prepare for a cross-border carbon tax in the EU and other advanced economies.
7. Develop green finance. Asian countries and regions need to adopt strong policies to further promote the development of green credit and green bond markets.
8. Increase climate finance and green technology transfer. Asia could consider establishing corresponding regional arrangements to support green technology trials that have not yet been commercialized and their future promotion.
9. Join international climate change initiatives and platforms. Asian businesses are encouraged to participate in international platforms and initiatives to share practical experiences and discuss the concerns of different countries.
Li Baodong, Secretary General of the Boao Forum for Asia, said that Asia plays an important role in the global carbon neutralization process. Asian countries and regions need a peaceful and stable international environment, and to achieve carbon neutrality and green transition requires a stable industrial chain and supply chain as a guarantee. It is necessary for developed countries to accelerate the replenishment of climate aid funds to developing countries, and more green technologies are needed. support and funding.Editor/XuNing
0
Collect