Special
Foreign Scholars: Adhere to the Belt and Road Initiative
Against the background of sluggish world economic recovery and widening gap, the Boao Forum for Asia is held at the right time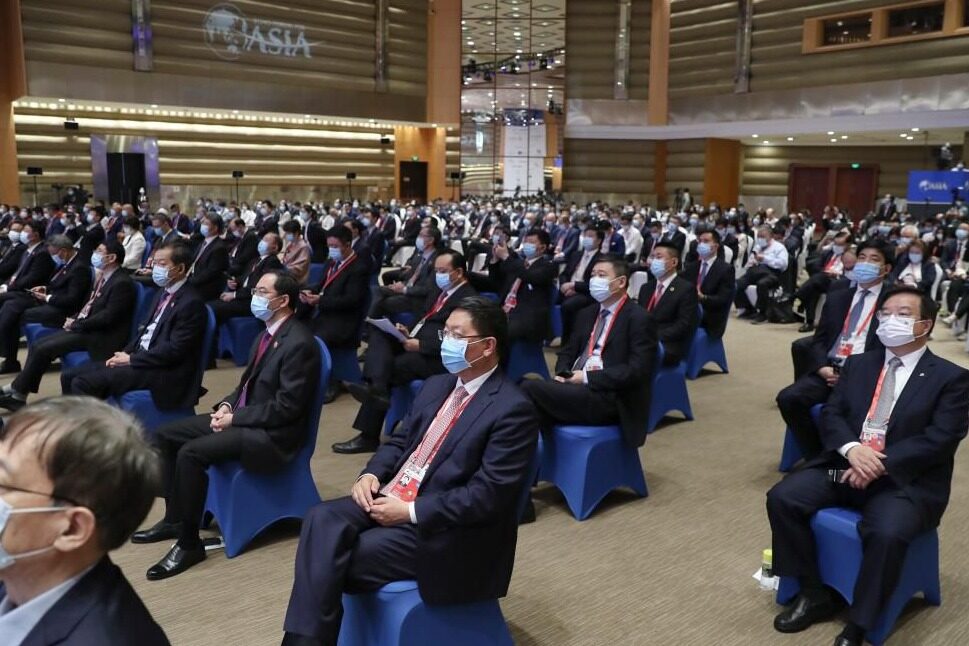 The Boao Forum for Asia Annual Conference 2022 ended successfully on the 22nd. The theme of the annual meeting is "epidemic and the world: promoting global development and building a common future", which has attracted great attention from the international community. Overseas observers believe that in the context of sluggish world economic recovery and widening development gaps, the Boao Forum for Asia was held at the right time. It not only sought a recipe for bridging differences, but also drew a new blueprint for sustainable global governance. .
open economy
Participants of the Boao Forum for Asia discussed the trends and challenges of the world economy in depth, and believed that countries should adhere to building an open world economy, strengthen macro policy coordination, maintain the stability of global industrial and supply chains, vigorously promote investment and trade recovery, and actively promote green recovery and economic growth. digital economy development.
People from overseas have rated it highly. Omar Rachedi, a professor at Esad's Spanish Business School, said that this annual meeting covers topics such as political and economic order in the post-pandemic era. He believes that there are two key points: first, the shortage of goods and the reduction of services after the outbreak of the new crown pneumonia should promote the normalization of supply chains and trade relations; second, countries should maintain good coordination relations and eliminate the conflict between Russia and Ukraine negative impacts and uncertainties. Forrest, chairman of Australia's Fox Metals Group, said that the forum provided an important platform for further strengthening the connection between Australia and Asia, and was also an important part of the connection between enterprises and Asian business partners such as China.
The success of Forsk Metals and Australia's economic development are built on the powerful engine of Asia. Now more than ever, these strong trade ties are conducive to stabilizing the economy. Kulkarni, former chairman of the Mumbai Observer Foundation, said that seeking common ground while reserving differences and seeking common solutions to global problems is the only way out, but Western countries use various excuses to set up obstacles on the road of globalization and global cooperation. If we want to learn from this pandemic, we must accelerate globalization rather than curb it, and expand it rather than shrink it.
Peng Runnian, a senior researcher at Bard College in the United States, said that a multipolar world needs multipolar discussions, and Asia needs its own voice. The Boao Forum for Asia has made the voice of Asia. Promoting China's integration into the Asian economy and building an open world economy is not only about economic integration, but also an invitation to build the world together. In a time of chaos and confrontation, China's statement is reassuring and reassuring.
Umer Bhatti, consultant of the Pakistan Institute for Sustainable Development Policy, said that over the years, China has been committed to promoting global inclusive development, allowing more and more people to participate in common development, and allowing more and more countries to share the benefits of economic development. The results are not only for China, but also for the vast number of developing countries. Joseph Mathews, a senior professor at Bertie International University in Cambodia, said that protectionism and unilateralism are negative energies that destroy the economies of small countries, hinder their development, and exacerbate regional poverty. In contrast, China has vigorously promoted the global economy and free trade by establishing Belt and Road cooperation and promoting the development of a green economy.
Kenyan international relations expert Cavens Adhill said that the joint construction of the Belt and Road has become a road of cooperation, health, recovery and growth for countries along the route. In Kenya, the Kenya-China cooperation project has provided employment opportunities for local people and alleviated the economic difficulties caused by the epidemic. Akhtar, former UN Under-Secretary-General and Executive Secretary of ESCAP, said that without infrastructure connectivity, the Regional Comprehensive Economic Partnership (RCEP) and the Comprehensive and Progressive Trans-Pacific Partnership (CPTPP) cannot become a reality, so we Appreciate China's work in jointly building the Belt and Road.
I have seen firsthand the progress made in infrastructure financing by some countries that are unable to get the funding they need, which is an achievement of the Belt and Road Initiative. Win-win cooperation is the only way out for Asia's development. Overseas people believe that it is necessary to seize opportunities such as the official entry into force of RCEP and the completion and opening of the China-Laos Railway to promote the formation of a more open market in Asia and take a new step towards win-win cooperation in Asia. Hu Yishan, chief consultant of the Malaysian Pacific Research Center, said that Southeast Asian countries expect China to provide broader market opportunities in the process of promoting high-quality development, especially to continue to play an important role in promoting RCEP, carry out more extensive cooperation with Southeast Asian countries, and further release the world's largest The dividend of the free trade area promotes unity, cooperation and common prosperity in Asia.
Ostrovsky, director of the Center for Chinese Socio-Economic Research at the Institute of Far Eastern Studies of the Russian Academy of Sciences, said that in the past three decades, the focus of the global economy has gradually shifted to Asia. Asia has huge growth potential, RCEP will provide impetus for regional and global trade, and promote global economic recovery after the epidemic, and the Boao Forum for Asia will promote cooperation among countries in the region under this framework. Suraj Shatin Thai, former Deputy Prime Minister of Thailand, said that Asia is the engine of world economic growth and is crucial to the recovery of the world economy. Under the epidemic, the development of Asian economies may not be synchronized. Only by solidarity and cooperation can we promote Asian economic integration and inject impetus into world economic growth.Editor/XuNing
0
Collect