Hydroproject
Construction of the first hub of Sichuan Chuosjia Hydropower Station begins
After the project is completed, it will promote the upgrading of the soil pond economy and improve people's livelihood and well-being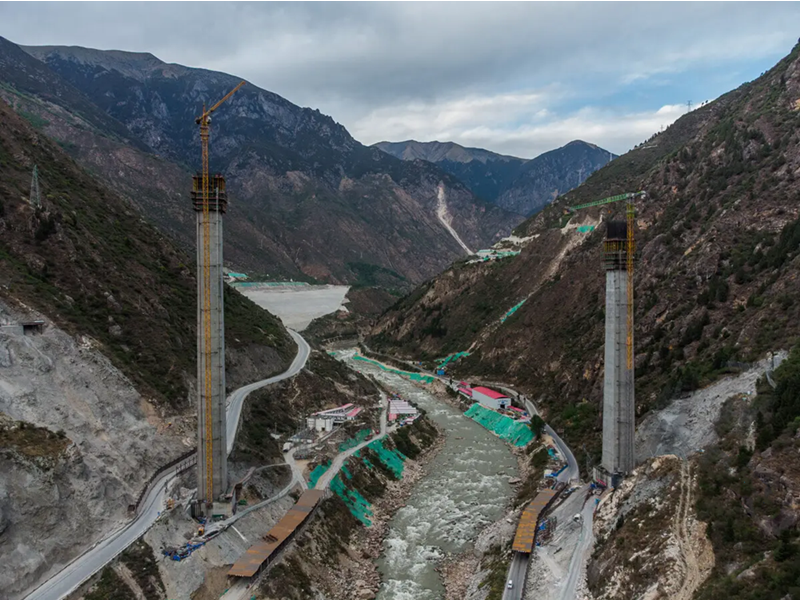 On April 21, 2022, the construction site of the Chuosjia Hydropower Station, which was built by China Energy Construction Gezhouba Group, was intertwined with the shadows of cars and the sound of machines. The construction team is working tensely and orderly to drill holes and vibrate piles for the anti-scouring wall on the right bank of the dam, and to pour concrete for the sluice chamber section at the entrance of the diversion tunnel. The workers were sweating profusely, and the construction site was in full swing.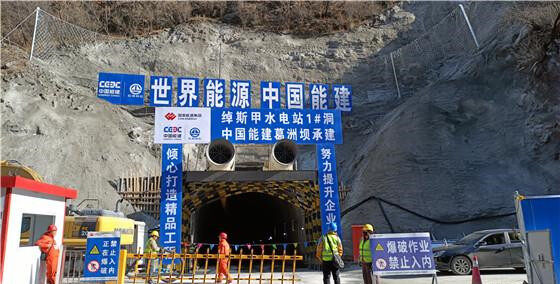 In the past few days, Rangtang County has made plans to speed up the construction of major projects. The Chuosjia Hydropower Station is an important support project for Aba Prefecture to build the "Northwest Sichuan Ecological Demonstration Zone", and it is also a key breakthrough project for Rangtang County to speed up the development of clean energy and build a "Beautiful Rangbala Homeland". The site of the hydropower station is located in Ergali Township, Jinchuan County, and the dam site is located in Puxi Township, Rangtang County, with a planned total investment of 4.607 billion yuan, a total installed capacity of 392 MW, and an average annual power generation of 1.817 billion TWh. The planned power generation time of the first unit It is December 2024, and the full power generation time is June 2025.

Since the beginning of spring in 2022, the construction sites of the first hub project of the Chuosjia Hydropower Station have been fully launched. The first project is mainly composed of gates and dams, ecological workshops, diversion tunnels and fishways. The total construction period is 46 months and the total investment is 560 million yuan. It is expected to achieve the dam closure goal in November 2022. In order to speed up the progress of the project, the relevant functional departments of Rangtang County earnestly perform their territorial management duties, provide in-place services for the project construction, and ensure zero-obstacle construction of the project; Manpower input, to achieve closed construction, to ensure construction safety and project quality.
According to the person in charge of the first project department of the Chuosjia Hydropower Station of Energy China Gezhouba Group, the project is currently undergoing diversion tunnel construction, foundation treatment on the left and right banks of the dam, slope cutting on the right bank of the dam and construction of anchor tendons, and the next step is to complete After the river is closed, the foundation of the gate and dam will be excavated, concrete poured, and construction of the diversion tunnel will be carried out. The entire project will be advanced in an orderly manner according to the construction schedule. Editor/He Yuting
0
Collect