Special
The Canton Fair is hot, and RCEP member countries achieve full coverage
The 131st Canton Fair has 170 global partners, achieving full coverage of RCEP member states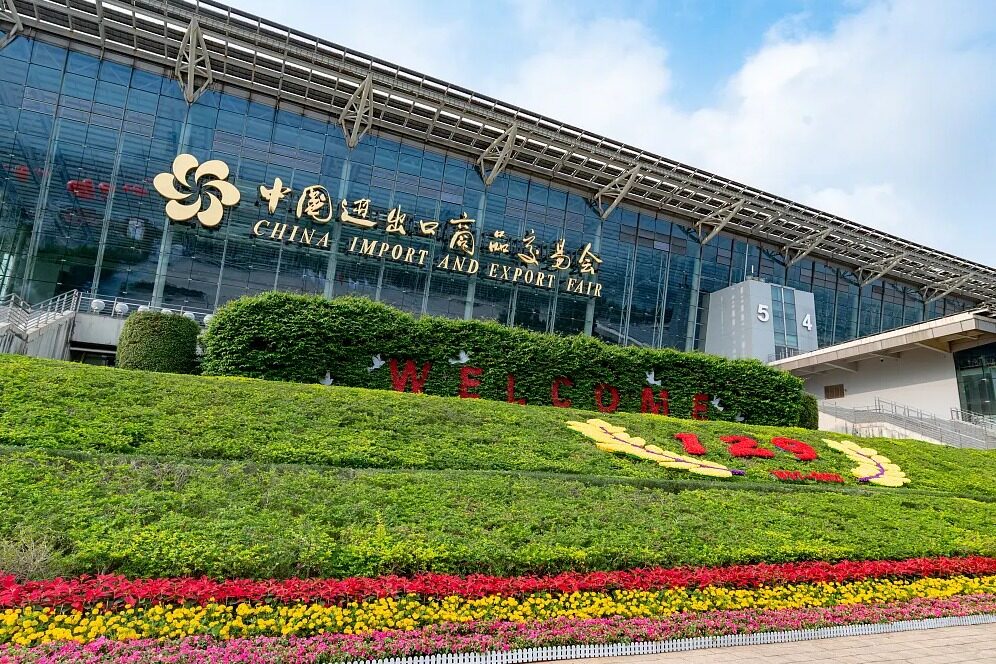 The latest data from the General Administration of Customs shows that in the first quarter of 2022, China's total import and export volume to the other 14 RCEP member countries was 2.86 trillion yuan, a year-on-year increase of 6.9%, accounting for 30.4% of China's total foreign trade. In the first quarter, China's imports and exports with ASEAN and the EU were 1.35 trillion yuan and 1.31 trillion yuan respectively. Compared with the data of the previous two months, ASEAN surpassed the European Union to become China's largest trading partner again. As ASEAN countries occupy a very important position in RCEP, the vast number of Chinese foreign trade enterprises participating in the Canton Fair took the initiative to make strategic adjustments to their international market layout plans.
Pan Xiaoying, foreign trade director of Aucole Group Co., Ltd. said, "ASEAN and the European Union are the key markets for the company to promote its products, especially in ASEAN. Currently, the markets of Malaysia, Indonesia, the Philippines, Singapore, Brunei, Myanmar and Cambodia account for all the company's markets. more than 10% of the total. The conflict between Russia and Ukraine has had a certain impact on the supply chain of energy and chemical products, resulting in a weak supply of such products. The prices of energy products in ASEAN and the European Union have risen, and the company's main product is new energy And auto parts, just to fill this market gap."
Ding Linlin, general manager of Jiangsu Economic and Trade Co., Ltd. emphasized, "RCEP can bring great convenience to enterprises, and also promote us to have a deeper understanding of these markets. In the past, we only regarded relevant countries as processing places, but now we may change our thinking, such as Explore the local consumer market, product export market, or import local products for the domestic market." Ding said that she will spend time in-depth research on the development of the market, and the company's contacts and understanding of the Southeast Asian market will be a good foundation. This Canton Fair also provides a good opportunity for companies to exhibit.
Chen Bo, professor of Huazhong University of Science and Technology and dean of the Optics Valley Free Trade Research Institute, pointed out that RCEP has a magnifying effect on industries that originally participated in the international division of labor and cooperation, and industries or enterprises that rely on the international industrial chain will benefit more; That said, there may be a process of adapting to new challenges in the short term. From the perspective of industry classification, industries such as freight, textile, clothing, light industry, building materials, agricultural products, mining, e-commerce, public transportation, and the Internet have benefited greatly, while industries such as automobiles and parts, petrochemicals, medical care, and tourism may be affected to some extent. degree of challenge. In addition, some industries have long industrial chains, such as electronic products and mechanical equipment, and the overall assessment of their impact by RCEP is complicated.
Canton Fair Platform Helps Market Development
Under the influence of unfavorable factors such as the continued spread of the global epidemic, increasing fluctuations in overseas demand, turmoil in the world political situation, and high inflation in many countries, China's foreign trade is facing unprecedented growth pressure. In this context, the brand effect of the Canton Fair, the first exhibition of China's foreign trade, has built a trade cloud bridge for enterprises and buyers. Through the Canton Fair, foreign trade enterprises can directly understand the trends of buyers, adjust the industrial structure in a timely manner, and actively explore overseas markets.
After several days of online exhibitions, Pan Xiaoying found that inquiries for the fair have received inquiries from countries in Asia, the Middle East and West Africa, many of them from RCEP countries. Therefore, her company believes that it should continue to maintain existing customers, expand new energy products, publish social media promotions, establish an independent international station, do online marketing and promotion, and develop e-commerce platforms.
Zhang Bin, chairman of Zhejiang Native Products and Animal Products Import & Export Group Co., Ltd., said that in recent years, the Canton Fair has continuously deepened its cooperation with RCEP countries. Innovative cooperation models with RCEP countries. , and pay special attention to attracting investment, inviting buyers, setting up events, etc. It provides an efficient docking platform for enterprises to develop the RCEP national market. The company also took the opportunity to harvest many new orders.
Facing the opportunity, Yang, general manager of Zhejiang Native Animal Import and Export Company, said that at present, the company must "practice internal strength", maintain traditional channels and customers, stabilize the foundation of foreign trade, and expand new business opportunities in old customers and markets such as Europe, America, and Japan. Continue to cultivate independent brands around competitive products, adhere to the integrated development of "science, industry and trade", and continuously create new advantages in foreign trade development; on the other hand, make full use of online channels such as the Canton Fair to expand channels, promote the company's products to global merchants, and establish the company's image , actively respond to the challenges brought by the normalization of epidemic prevention and control, and open up new RCEP markets.Editor/XuNing
0
Collect