Product
CREG Slurry Balance Shield Machine Scrambles Off the Production Line
The mud-water balance shield machine is used for the construction of the Donghu section of the Wuhan Lianghu Tunnel Project
A few days ago, under the joint witness of CREG, Wuhan Urban Investment and China Construction Engineering Bureau, the super-diameter mud-water balance shield machine "Zeng Xian" (CREG No. 1100) with a diameter of 15.09 meters was successfully rolled off the production line, and the equipment will be used in the Wuhan Lianghu Tunnel Project. Construction of East Lake Section.
The Wuhan Lianghu Tunnel Project is the world's largest urban lake-bottom, double-layer super-diameter tunnel. The project starts from Qinyuan Road and Donghu Road in the north, passes through Donghu Lake and Nanhu Lake, and connects to the Third Ring Road in the south, with a total length of about 19 kilometers. CREG customized two 15-meter super-diameter mud-water balance shield machines "Donghu" and "Jianxian" for the construction of the East Lake section.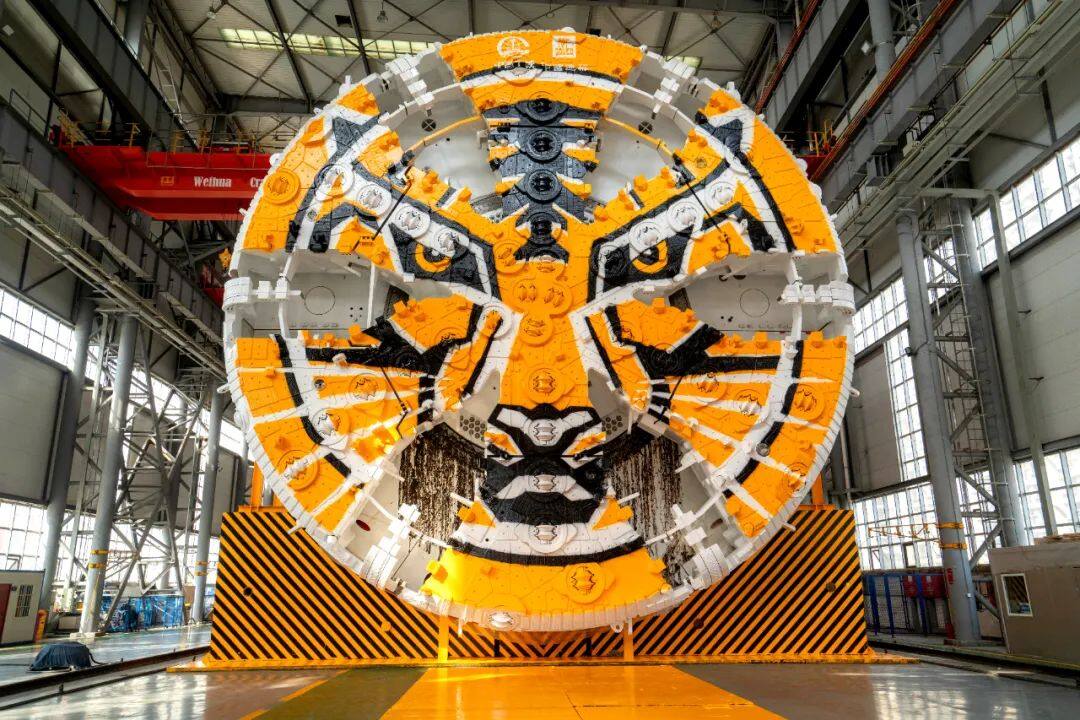 The "Cheng Xian" which has been taken off the assembly line will be used for the tunnel construction between the working well of Fengguang Village and the south working well of Donghu Road on the second ring road. The total length is 2824.8 meters, the maximum slope is 40‰, the minimum turning radius is R700 meters, and many karst caves are developed. In addition, it passes through two fault fracture zones, and there are multiple problems such as large cross-section and small curve, long-distance complex formation construction, etc. The comprehensive technical difficulty of the project ranks among the top in the world.
The equipment cutter head is painted with a pattern of "Tigers and Tigers", which is inspired by the gorgeous collision between the king of beasts and the king of machines, which means that the tiger is full of power, courageous, and fearless. It also means that the equipment is ready to go and is about to go to the project. At the construction site, we strive to be the first in the process of serving tunnel construction and creating a better life.
The Lianghu Tunnel is an upper and lower double-deck road tunnel with a design speed of 50 km/h. After the project is completed, a north-south expressway will be formed in the Jiangnan area of Wuhan, which can effectively relieve the traffic pressure on roads such as the Second Ring Road, South Luoshi Road, and Fruit Lake Tunnel, and continuously improve the regional road network system to facilitate the travel of residents in the surrounding areas.Editor/Ma Xue
0
Collect