Construction Frontline
The main project of Israel's Green Line light rail project starts
When completed, the Green Line light rail station will become a new landmark in the Yacon Park area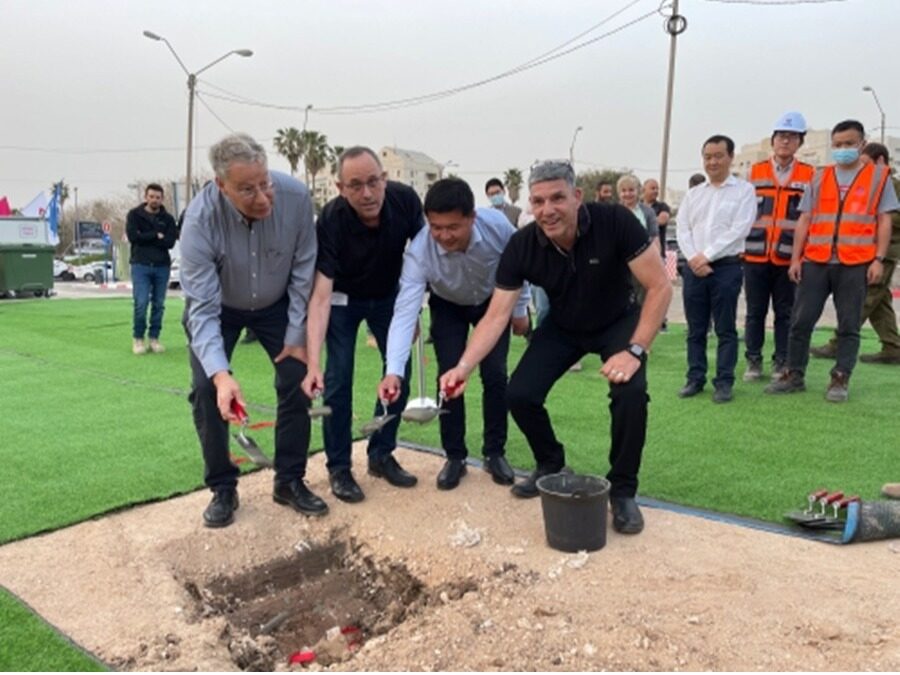 On April 24, 2022, the groundbreaking ceremony for the main project of the Israel Green Line Light Rail Project was officially held at the site of the Yakon Park project in Tel Aviv, Israel. Mirasimon Reba, CEO of Tel Aviv Municipal Government, Haymon Glick, CEO of Israel Metropolitan Rail Transit Co., Ltd., and other representatives of the owner, representatives of PowerChina and personnel of the project department attended the groundbreaking ceremony.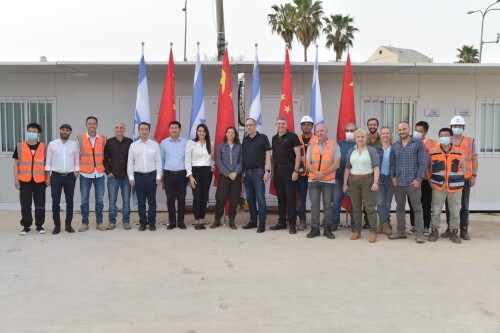 After more than a year of design preparation, the Green Line light rail project has finally ushered in an important milestone. The project is located in the northern part of Tel Aviv. It is the second phase of the Tel Aviv Light Rail Transit. It will connect the northern and southern parts of Tel Aviv with the city center of Tel Aviv. It is one of the important livelihood projects of the Israeli government's urban transportation planning. The G3-4 tender section undertaken by POWERCHINA is the above-ground part of the green line light rail, with a total length of 820 meters, including a light rail main line bridge and a light rail ground station with a construction area of 2,400 square meters.
The green line light rail project is located in the urban area of Tel Aviv, the capital of Israel. The project is adjacent to Zhenghabanim Park in the west, and the construction area spans the Yakon River. The surrounding green plant coverage rate is 50%, and the ecological environment is good. In order to reduce the impact of the project construction on the environment, the project has carefully planned, transplanted trees at the bridge site, and conducted multiple rounds of demonstrations on the arrangement of the piers to avoid dropping piers in the river while ensuring economical efficiency. At the same time, a large number of prefabricated structures are used to avoid the environmental pollution caused by the on-site concrete construction. This project is the first infrastructure project independently organized by a Chinese company in Israel. It has introduced domestic advanced large-diameter pile foundation equipment and technology for the first time, laying the foundation for further in-depth development of the Israeli market.
This project is a new breakthrough for POWERCHINA to enter the Israeli infrastructure market, and it is another important achievement of POWERCHINA's continued efforts in the high-end market following the Israeli Highway 2 project. Editor/He Yuting
0
Collect