Petrochemical
Qinghai Golmud super-large coal chemical project started
After the project is put into operation, it will promote the transformation and upgrading of the PVC industry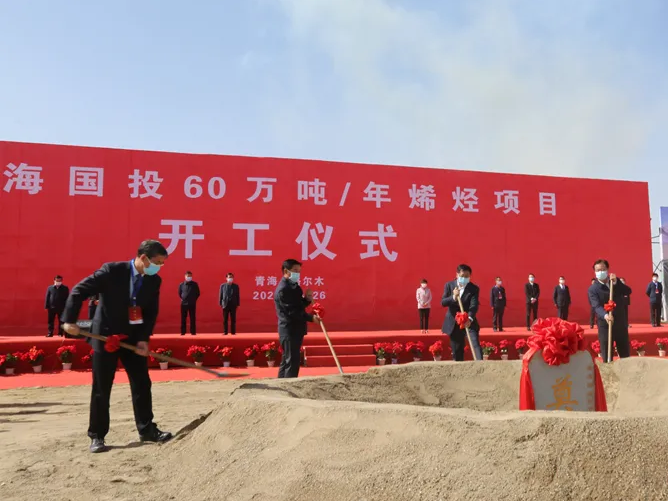 On April 26, the 600,000-ton/year olefin project of Qinghai Provincial State-owned Assets Investment Management Co., Ltd. started construction in Golmud, Haixi Mongolian and Tibetan Autonomous Prefecture, Qinghai Province. According to reports, this is China's first large-scale coal chemical project in a high-altitude area.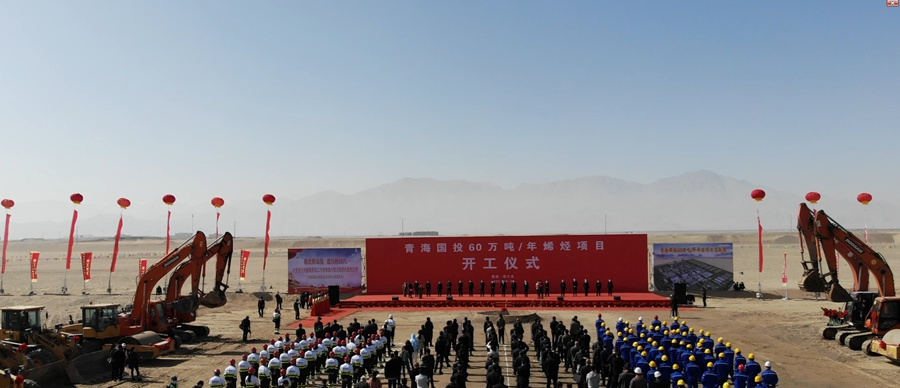 The olefin project is located in Golmud Industrial Park, Golmud City, and is one of the nine coal-to-olefin demonstration projects determined by the National "Petrochemical Industry Planning and Layout Plan". The total investment of the project is 21.144 billion yuan, mainly to build 1.8 million tons of coal-to-methanol, 600,000 tons of methanol to olefins, 270,000 tons of ethylene and 415,000 tons of polypropylene and other process units.
Golmud City, where the project is located, is the largest potash fertilizer industrial base in China. The total reserves of various salt minerals in the Chaerhan Salt Lake in Golmud City reach 60 billion tons. The project will comprehensively utilize the by-product chlorine gas of salt lake resources, and promote the integration, innovation and extension of traditional salt chemical industry and coal chemical industry. Qian Kun, chief engineer of Qinghai State-owned Assets Investment Management Co., Ltd., said: "This project fills the gap of no polyolefin production enterprises in Qinghai, and will meet the polyolefin demand for mulch film, shed film and daily necessities in Qinghai and surrounding areas."
In addition, the high-concentration brine generated by the project will be transported to the Bieletan mining area of the Chaerhan Salt Lake as the supplementary water for the leaching agent for the mining of molten ore, which will be used for the mining of solid potassium resources in the salt lake, which is conducive to improving the comprehensive development and utilization level of salt lake resources and assisting the construction of Qinghai. "World-class Salt Lake Industrial Base". Cheng Guoxun, chairman of Qinghai State-owned Assets Investment Management Co., Ltd., said that after the project is put into operation, it is expected that 1,750 new jobs will be created, which will play an important role in promoting local economic growth and promoting the coupled development of diversified industries. Editor/He Yuting
0
Collect