Municipal
72 major projects in Qingdao, Shandong started in a centralized manner
After the completion of the construction project, it aims to stimulate the innovative vitality of cultural heritage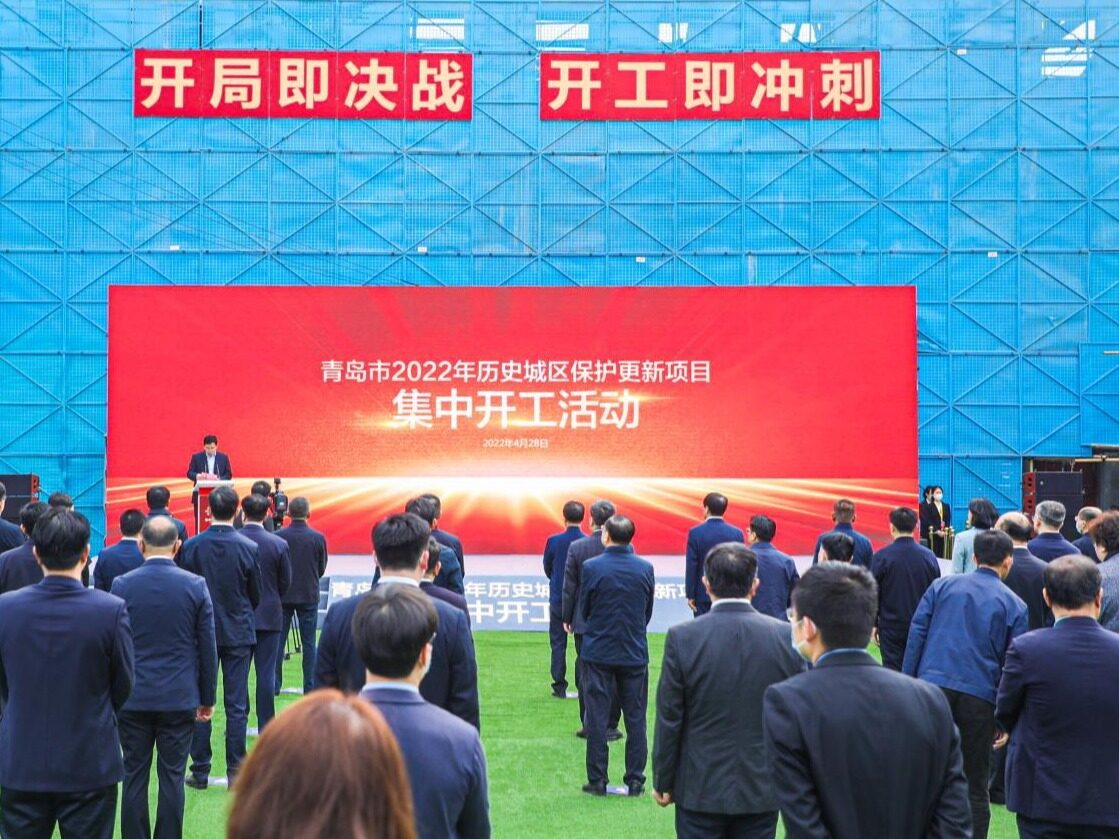 On April 28, 2022, the protection and renewal projects of 72 historical cities in Qingdao, Shandong started, with a total investment of 4 billion yuan. According to reports, the three-year construction period of these projects is mainly concentrated in the two old urban areas of Qingdao, in the south and north of the city, around the old blocks such as Zhongshan Road, Sifang Road, and Guantao Road. The construction area reaches 1.71 million square meters. The construction content includes the repair and revitalization of expropriated houses, the repair of building facades and the transformation of collaborative areas.
It is understood that Zhongshan Road, Sifang Road and other historical and cultural blocks are the birthplace of the courtyard culture, which can best reflect the architectural features of Qingdao Liyuan. In recent years, with the transfer of industries and population, the historical city is facing the dilemma of shrinking industries and dilapidated buildings. The renovation project launched this time will be repaired and protected according to the principle of repairing the old as the old. On the basis of maintaining authenticity and integrity, it will be readable and sustainable, which not only realizes the longevity of cultural heritage, It also highlights the imprint of the historical rings.
In the process of promoting the protection and renewal of historical urban areas, Qingdao City organized expert think tanks and other professional forces to consult more than 3,000 archives and materials, conduct in-depth excavation of more than 100 key buildings, and fully use more than 500 cultural and historical excavation results in repair construction, In terms of investment attraction and tourism industry development, more than 50 key projects have been implemented, more than 100 Internet celebrity projects have been reserved, and more than 80 projects are under discussion.
In the future, these renewed historical and cultural blocks will be protected buildings inside and new industries and new formats will be introduced outside to provide a carrier and space for attracting and gathering young groups. Editor/He Yuting
0
Collect