Municipal
Henan Science Valley comprehensive development PPP project started
Science Valley comprehensive development PPP project covers roads, bridges and other projects that benefit the people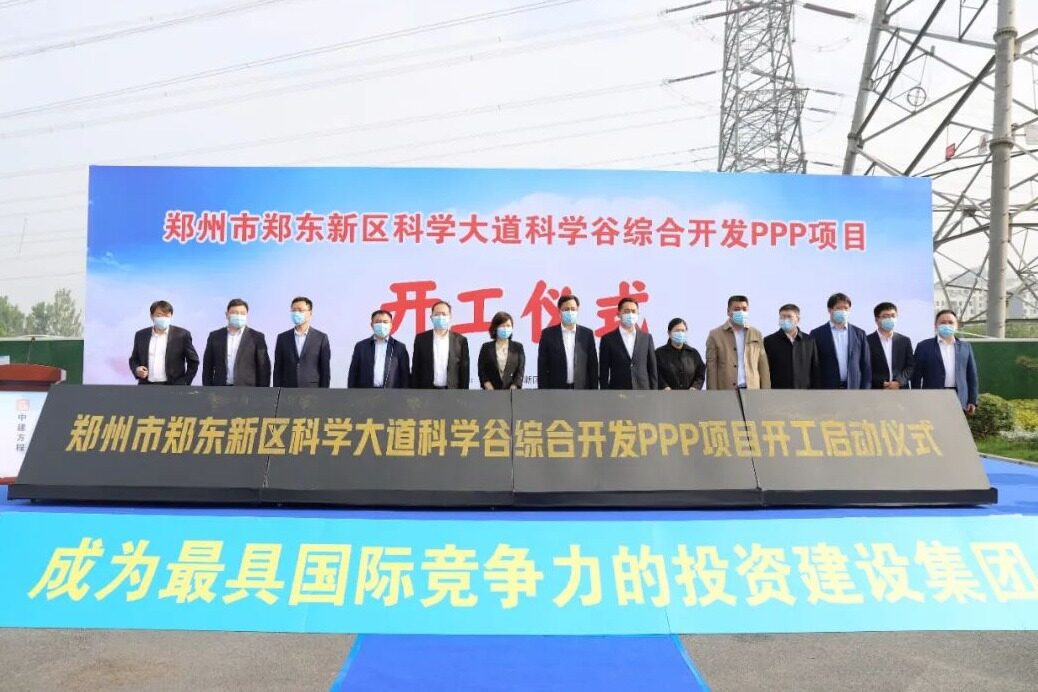 Recently, the groundbreaking ceremony of the PPP project for the comprehensive development of Science Valley, Science Avenue, Zhengdong New District, Zhengzhou City was held. Relevant leaders of Zhengdong New District Government of Zhengzhou City, China Construction Equation, China Construction Seventh Bureau, China Construction Communications, Zhengbian Construction Investment Company and the supervision unit attended the groundbreaking ceremony.
The PPP project of comprehensive development of Science Valley in Zhengdong New Area is another key project of China Construction Fangcheng in the Central Plains after the construction of Zhengzhou Binhe International New City and Shuanghu Science and Technology City. The project takes the lead in implementing the construction of municipal infrastructure and public supporting facilities in the region. The project covers an area of 20.25 square kilometers and a total investment of 3.693 billion yuan. The first batch of urban comprehensive development projects included in the PPP management database of the Ministry of Finance is an important part of Zhongyuan Science and Technology City and has strategic leading significance.
The project is based on in-depth exploration of the development potential of Zhengzhou City as the central city of the Central Plains urban agglomeration and an important transportation hub for the Belt and Road Initiative, integrating the new development concepts of wisdom, humanity and greenness, anchoring the ecological protection and high-quality development of the Yellow River Basin, and joining hands with Zhengzhou Zhengdong New District to manage the project. The committee and the Zhengzhou Baisha Park Management Committee support each other, integrate in an orderly manner, give full play to the resource advantages of the entire industry chain of the China Construction System, and widely introduce strategic cooperation units such as industry and finance. Integrate and green sustainable development, create a regional business card and contribute to the strength of China Construction.
The implementation of the PPP project for the comprehensive development of Science Valley in Zhengdong New District is not only of great significance to Zhengzhou City's construction of the Yellow River Science and Technology Corridor, the strengthening of the "one body and two wings" east wing area, and the creation of a new digital economy highland, but also to Zhengzhou City's transformation of scientific and technological innovation to lead development In this way, accelerating the integration process of Zhengzhou and Bianzhou, and implementing the high-quality development strategy of the Yellow River Basin will play a catalytic role.Editor/Ma Xue
0
Collect