Technology
Liugong National IV excavator released!
LiuGong excavators continue to pursue a better user experience and create intelligent construction products for users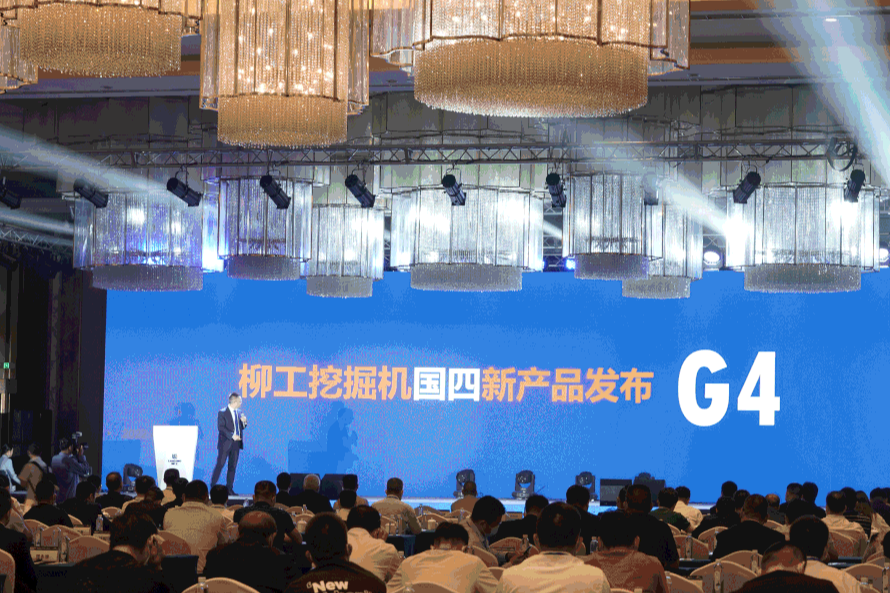 From December 1, 2022, the "National IV" emission standards for non-road mobile machinery will be fully implemented. Driven by the increasingly strict national environmental protection policies, construction machinery products are developing in the direction of more energy saving, environmental protection, smarter, safer and more efficient. Liugong has made great strides into the fourth era of construction machinery, leading the development trend of the industry with more energy-saving and environmentally friendly products.
At the event site of "4.26 Liugong Innovation Day and Customer Festival", Liugong 9017FZTS G4, 906F G4, 920F G4, 926F G4, 933F G4 five national four excavators made a heavy debut. With advanced intelligent control system and advanced technology The one-step National Fourth configuration attracted the keen attention of the guests at the scene as soon as it was unveiled.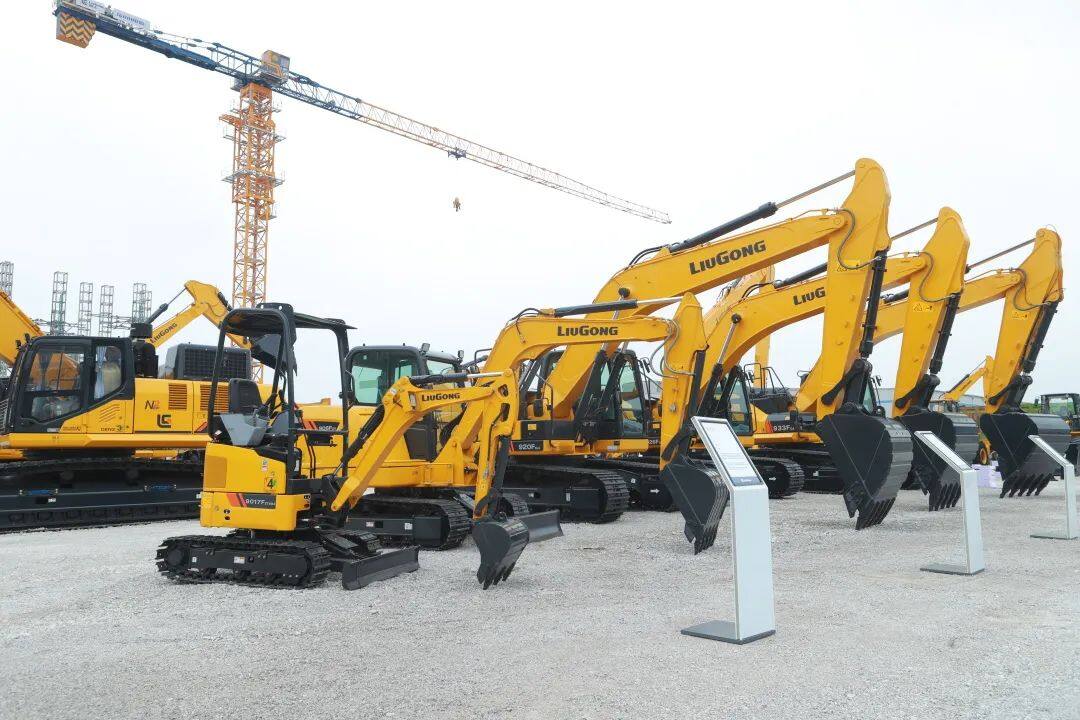 Inheriting the excellent genes of Liugong excavator series products, Liugong F series National IV excavators are integrated into the requirements of national environmental protection regulations, customer needs and intelligent configuration, realizing the optimization of the family product spectrum and the overall improvement of product comprehensive performance. While meeting the non-road National IV emission standards, it has strong power and high fuel efficiency, creating more value for our customers.
9017FZTS G4 is multi-functional, subverting imagination
The 9017FZTS G4 excavator is a 1.8-ton zero-tail fuselage hydraulic excavator developed based on the Liugong F series platform.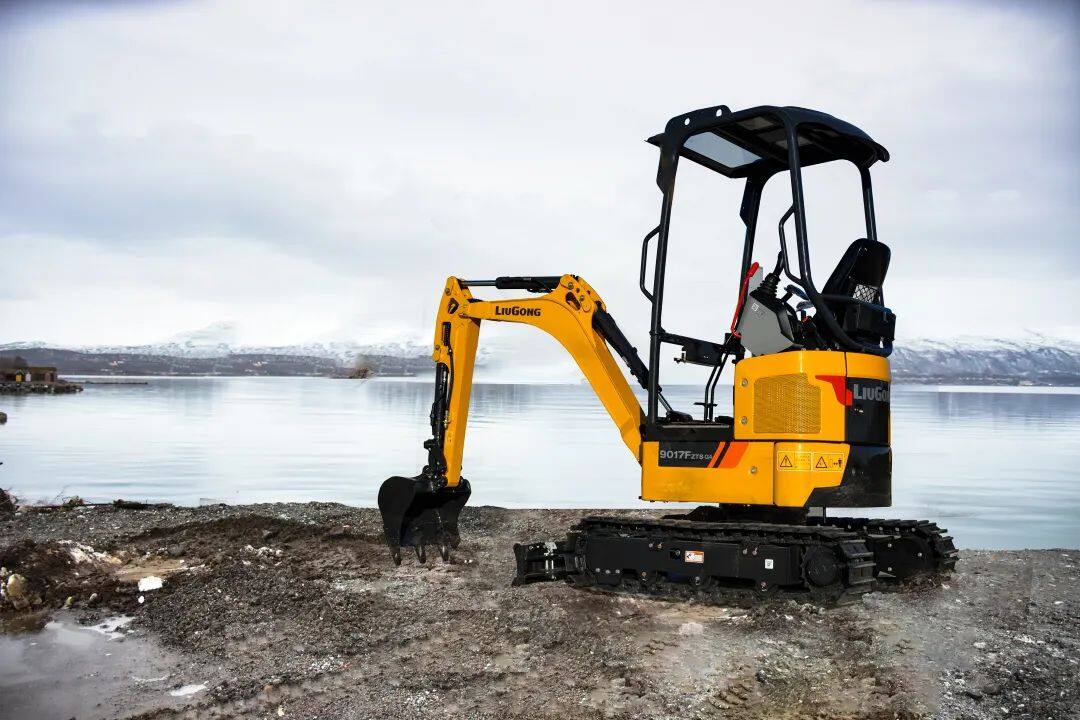 Adopt Kubota high-power diesel engine, strong power, high efficiency and energy saving. The load-sensitive hydraulic system is adopted, and it is hydraulically controlled when completing actions such as walking, deflection, bulldozing, and track change. The movement is smooth, the operation is easy, and the control is precise. Equipped with an open-top cab that can be disassembled in sections, it can pass through a narrow passage within 1 meter, and is suitable for construction scenarios such as indoors, narrow alleys, greenhouses, orchards.
906F G4 classic small dig, wanton flash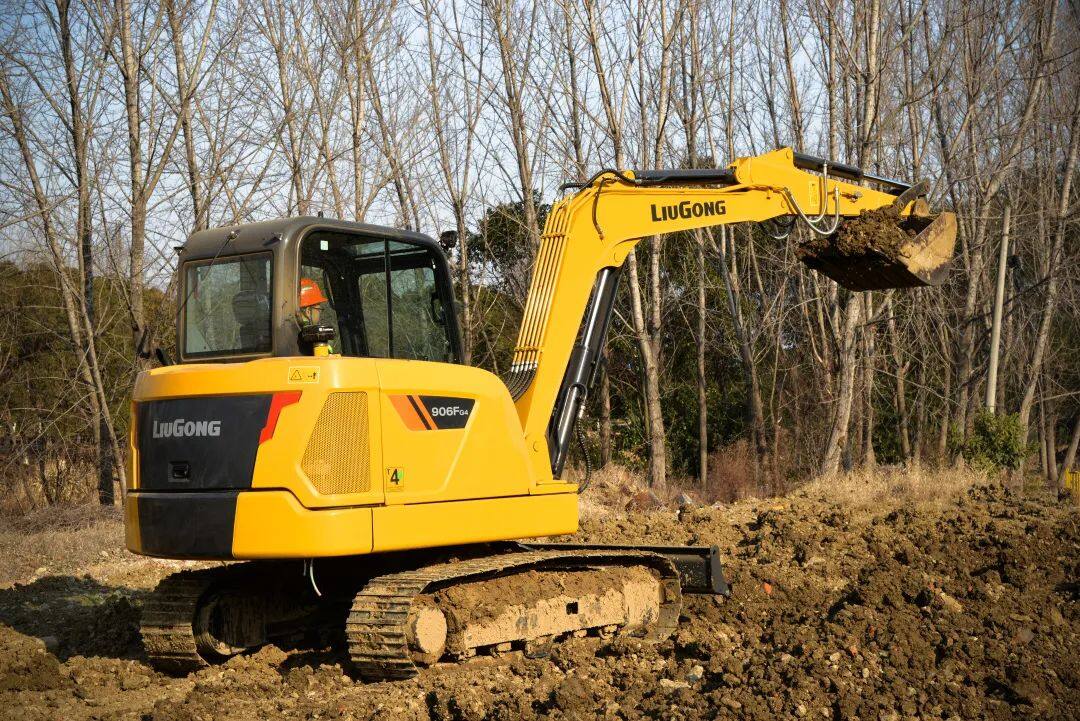 As a new generation of 6-ton "earning weapon", the 906FG4 excavator inherits the reliability and durability of the E series, and is energy-saving and efficient through self-developed hydraulic system matching and other technologies. The fuel consumption per hour when using the common gear of E mode is 5%~10% better than that of the products of the same level; the use of reliable chassis, boom and stick and other structural parts is durable; high efficiency, low fuel consumption, low maintenance cost, and significantly improved driving comfort , widely used in agriculture, forestry, garden construction, water conservancy, and other earthworks.
920F G4 Unlimited Potential, Fuel Saving Guard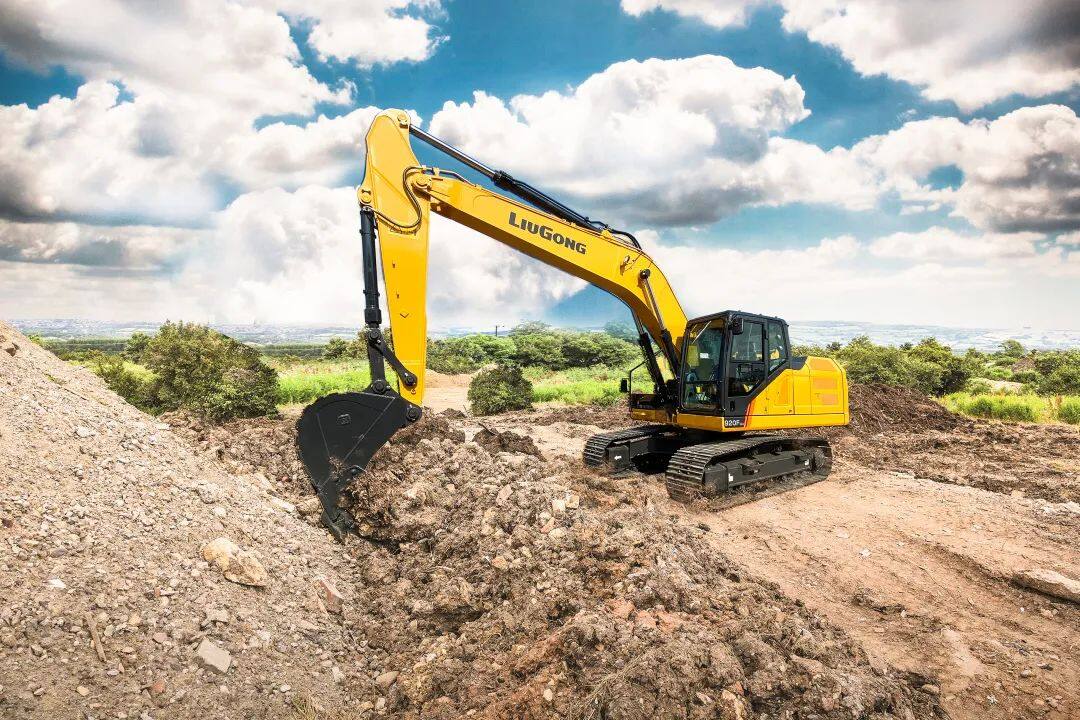 The 920F G4 excavator is a new generation of 20-ton hydraulic excavator independently developed by Liugong, featuring high efficiency and low consumption. The fully electronically controlled hydraulic system reduces fuel consumption by 15%; the intelligent cooling technology is adopted to optimize the NVH design, and the noise level is the best in the industry; it is equipped with a large-size touch screen and an integrated control panel, which makes the operation simpler and more comfortable; the novel system Machine layout, daily maintenance items can be operated on the ground, which is safer and more convenient; equipped with various operation modes such as excavation, leveling, crushing, hoisting, etc., it is suitable for road, real estate, municipal, demolition, farmland and other operations.
926F G4 is reliable and durable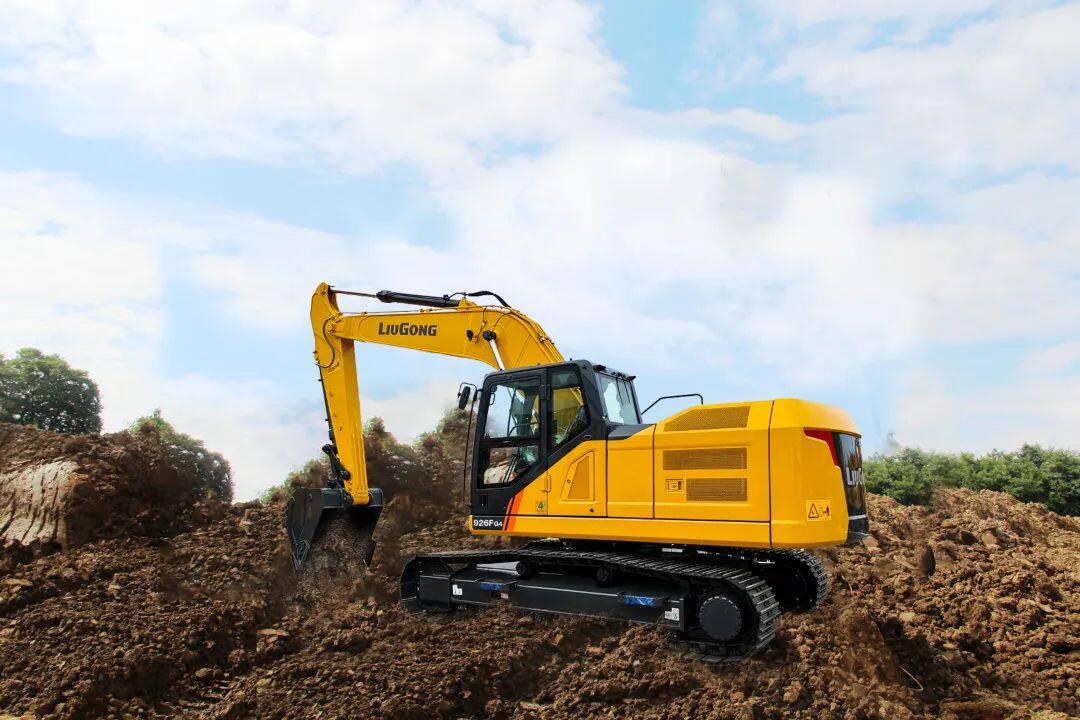 The 926F G4 excavator is a new generation of 26-ton hydraulic excavator independently developed by Liugong. It adopts a fully electronically controlled hydraulic system, and the whole machine is efficient and easy to control; intelligent heat dissipation technology, lower noise; optimized design of new working devices and rotary platforms , double the life of components; large-size touch screen, integrated control panel, user-friendly operation; novel layout of the whole machine, daily maintenance items can be operated on the ground, which is safer and more convenient. Equipped with a variety of operation modes, it is suitable for various earthwork projects such as highways, construction, water conservancy, mining, demolition and so on.
933F G4 loading expert, intelligent upgrade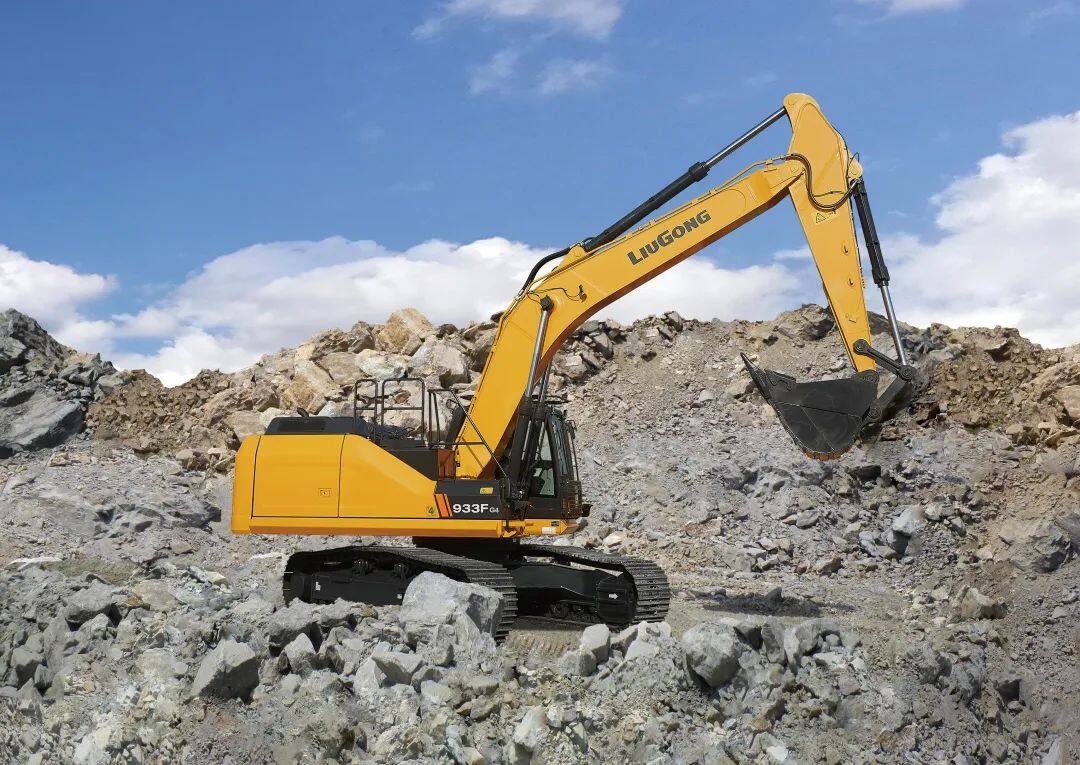 The 933F G4 excavator adopts advanced fully electronically controlled hydraulic technology and National IV emission technology, two-stage fuel filter, effectively protects the fuel system, and has excellent operating efficiency and fuel economy; intelligent blessing, improved maneuverability and comfort; It has strong adaptability to the plateau, and the operating performance above 4500 meters above sea level is also stable; the walking traction is greater than that of competitors' products of the same tonnage; the positive pressure cab, high sealing performance, and safety and comfort are considered. Mainly used for large-scale earthwork and mine stonework conditions such as roads, railways, airports, and ports.
Efficient, reliable, and comprehensive. In addition to the F-series National IV excavators displayed at this conference, Liugong E-series excavators are also developed to meet the National IV standard products, and the full series meet the national IV emission requirements. The research and development of Liugong's series of National IV products is based on 30 years of profound research and development experience and a transformative innovation based on customer needs, which demonstrates Liugong's determination and longer-term vision to build high-quality excavators, and has blown Liugong. The charging horn to win the fourth era of construction machinery!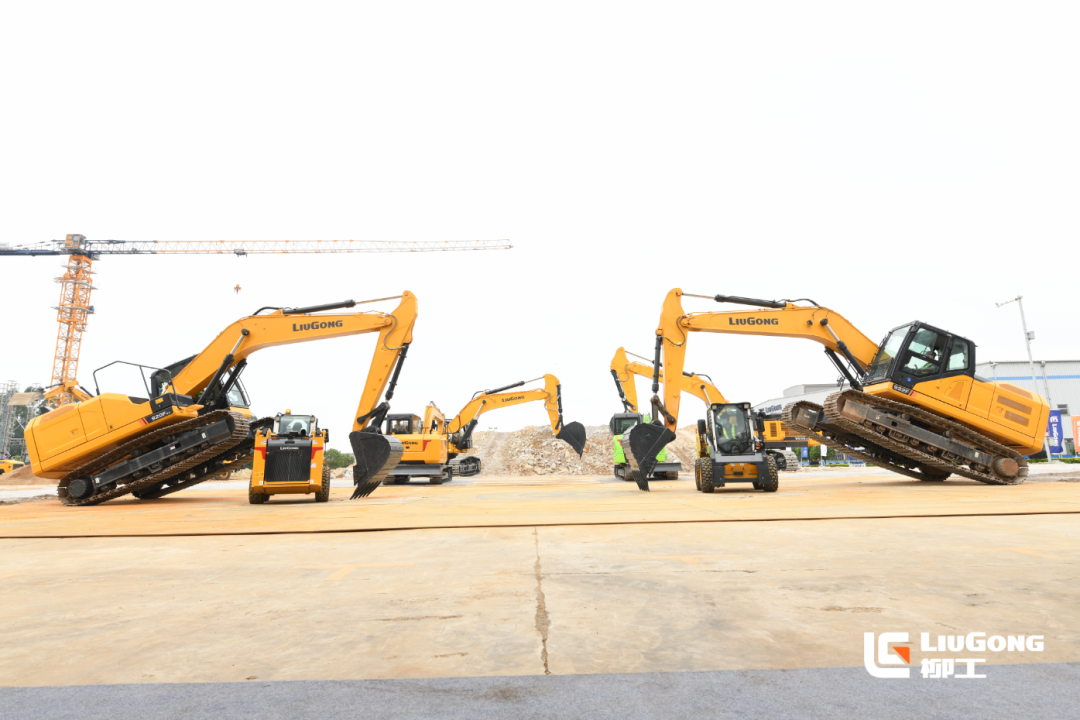 Whether it is reliability improvement or intelligent management, LiuGong excavators continue to pursue better user experience and maximize benefits. Clouds cover the fog, the rainbow breaks, and the thunderbolt sends electricity to Hiraoka!
In the future, Liugong will continue to lead the development of the national brand of excavators, not forgetting the original intention of "focusing on customer needs and creating high-quality products with ingenuity", adhering to the design concept of "serialization, modularization, intelligence, and greening", using high-quality products. And a full range of caring services, to create intelligent construction products and comprehensive solutions for users.Editor/Xing Wentao
0
Collect