Municipal
Two major lithium battery new material projects in Quzhou started
After the completion of these two projects, it will promote the strong chain of the new material industry chain in Quzhou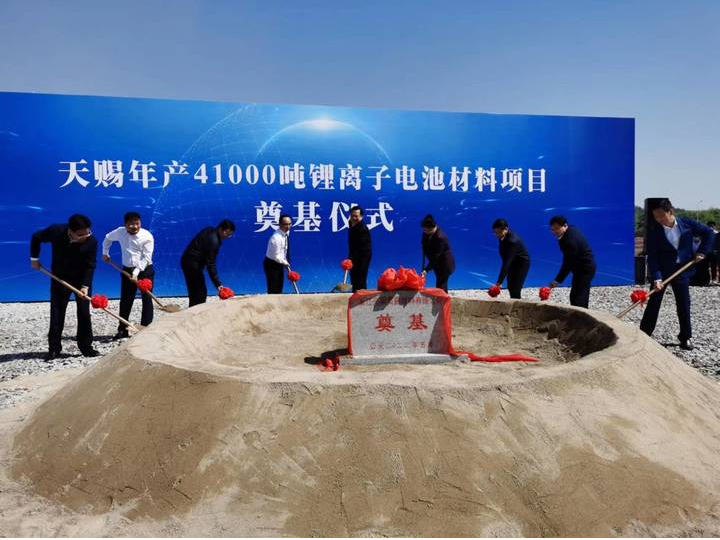 On May 5, 2022, the Ruitai project with an annual output of 300,000 tons of lithium battery materials in Quzhou, Zhejiang, and the Tianci project with an annual output of 41,000 tons of lithium battery materials officially started construction.
According to reports, the lithium battery new material industry is a strategic emerging industry cultivated and developed by Quzhou. Relying on the advantages of new chemical materials industry, Quzhou has a relatively complete industrial system in the lithium battery industry, and has formed four key material industry chains for lithium batteries such as cathode, anode, diaphragm, electrolyte, etc., and continues to develop strong chains and supplementary chains. , the extension chain action, accurately attract "chain" type projects, and promote the transformation and upgrading of the characteristic industrial chain.
Ruitai New Materials is a large-scale industrial and trade integration group engaged in the research, development, production and sales of new chemical materials such as lithium battery electrolytes and additives. Tinci New Materials is the main domestic lithium battery electrolyte manufacturer. Has a strong R & D, production and sales capabilities. Yang Peng, general manager of Zhejiang Tianci New Materials Co., Ltd., said: "Relying on the good industrial technology advantages of the lithium battery industry in Quzhou, we will promote technological breakthroughs in core new materials."
New energy vehicles are the development direction of the automobile industry. Lithium batteries are the heart of new energy vehicles. Lithium batteries have four key raw materials: positive electrode, negative electrode, electrolyte, and diaphragm. In the four key material fields, Quzhou already has high-quality raw materials such as cobalt tetroxide, ternary material precursors, hydrofluoric acid, lithium hexafluorophosphate, iron phosphate, battery-grade lithium hydroxide, and lithium carbonate. Gathered a group of power battery material manufacturers with Huayou Cobalt Industry as the core, Juhua Group, Shanshan New Materials, Sinonit Kangpeng, Beidouxing, Solvay Blue Sky, Tianshuo Fluorosilicon, Yongzheng Lithium Battery, etc. It has attracted well-known domestic and foreign companies such as Shanshan Co., Ltd., Tianci Materials, Solvay, Stella, and Central Glass to successively invest and settle in. Editor/He Yuting
0
Collect