Special
CRRC Zhuzhou maglev train gallops across six continents
In CRRC Zhuzhou Electric Locomotive Co., Ltd., this cycle is 18 months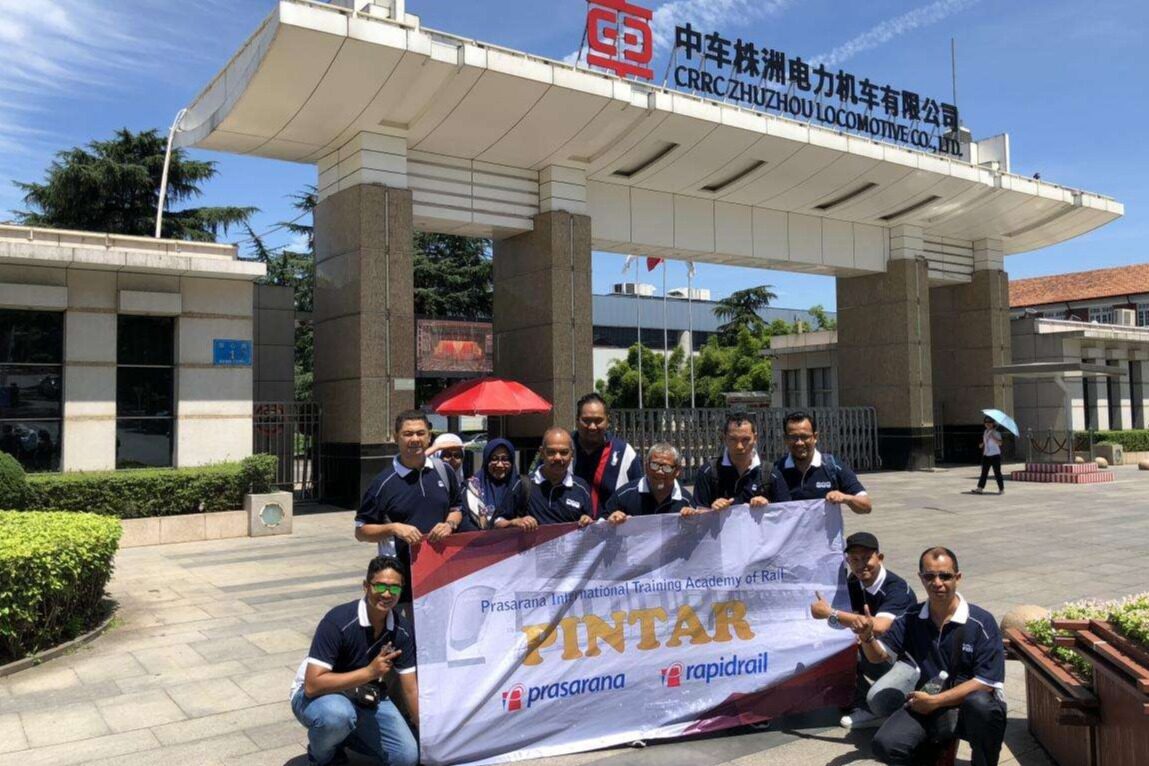 This is a business that defines "velocity". Trains frequently run out of "highest speed", and product iterative upgrades and production deliveries frequently create "fastest speed". Products are distributed on six continents except Antarctica. "Quick", where did it come from? The answer lies in insisting on innovation and coordinated development.
In March 2022, the first commercial maglev version 3.0 train developed by CRRC with complete independent intellectual property rights in my country completed the relevant dynamic tests and system joint debugging and joint tests on the high-speed maglev test line of Tongji University. This indicates that my country has mastered the key core technology of medium-speed maglev, and the technological innovation and industrial development of maglev continue to be at the forefront of the world. "To make maglev, we are starting from scratch."
Gao Feng, head of system design of China Railway Maglev Research Institute, said that in 2006, the company decided to develop a maglev train with independent intellectual property rights. Gao Feng introduced that the initial test version of the maglev train was a "small module", 3.7 meters wide and 3 meters long. "Although the sparrow is small and complete, there are all the parts in the 'small module'. The key is whether it can 'float'."
Gao Feng said. Stepping into the "no man's land" of technology means that you may encounter difficulties at any time. Key technologies cannot be bought or found. Facing the blockade of relevant foreign technologies, technicians can only work hard. Six years later, the first maglev train prototype "Wind Chaser" rolled off the production line at CRRC Zhuzhou in 2012. On this basis, my country's first medium and low-speed commercial maglev train, the 100km/h commercial maglev version 1.0 train, was successfully developed and put into operation on the Changsha Maglev Express Line in May 2016. CRRC has achieved a "0 to 1" breakthrough in the field of maglev.
Records are made to be broken
In June 2018, the commercial maglev version 2.0 train with a speed of 160 kilometers per hour was successfully developed. Compared with the 1.0 version, its suspension capacity is increased by 6 tons, the traction power is increased by 30%, and the speed is increased by 60%; in 2022, the 3.0 version of the train that has completed relevant tests has realized the maglev traffic in China from 100 km/h to 200 km/h. of the jump.
In the CRRC Zhuji intelligent bogie manufacturing workshop, the blank wheels enter the intelligent finishing production line consisting of a turning-milling compound center and a double-tower CNC vertical lathe. After a series of procedures, they are automatically off the line. The production cadence of a locomotive wheel station is only 20 minutes, while the average production cadence of urban rail vehicle wheels is only 12 minutes. The upgrade of manufacturing technology provides a strong support for speeding up production.
"Breakthroughs in key technologies supported by applied basic research support the research and development of new products, constitute our innovation chain, and create an ever-improving product delivery speed," said Shen Longjiang, deputy director of the CRRC Product R&D Center. "There is a demand for articulated light rail in overseas markets, can we take orders?" As early as 2009, the technicians of CRRC Zhujiang were faced with such a problem. Next, at that time, the company had no product reserves in China and no relevant experience. No, it is possible to miss a market with great potential.
This order came from the Turkish coastal city of Izmir, because ancient buildings can be seen everywhere in the city. Most of the light rails that pass through the old city are built on buildings, and the lines are winding and undulating. The minimum turning radius of the station is only 30 meters. Only with an articulated bogie can the vehicle run safely and smoothly. "After analysis and demonstration, we decided to accept the 'challenge', which also means that the product is made to fill the gap in related fields." Shen Longjiang said. After overcoming difficulties in R&D, manufacturing and testing, the first articulated light rail train customized for Izmir by CRRC was officially delivered in October 2011. This project has also opened the door for the company to the market of articulated rail transit products—exports to Ampang Light Rail in Malaysia, EMU in Macedonia, and Monterrey Light Rail in Mexico... Many articulated trains have been rolled off from CRRC's workshops and have been exported to different domestic and foreign markets. running on track. In April 2022, CRRC's "meter-gauge bogie" patent won the first prize of the 2021 Hunan Provincial Patent Award. Such innovative "chain reactions" are not uncommon at CRRCs. In the past 10 years, CRRC Zhuji Machinery has developed more than 260 kinds of new equipment and new products, and "Zhuji Manufacturing" has entered a wider world along the track of innovation.
Time for a coffee
Zhongzhuji is located in Tianxin, Zhuzhou, where there is a concept called "time for a cup of coffee". During a cup of coffee, top experts in the industry can gather to discuss technical details; the tens of thousands of parts required to produce an electric locomotive can be calculated by the hour from distribution to final assembly. The speed of the factory is inseparable from good supporting cooperation. This is the most heard sentence in the interview. Zhuzhou rail transit industry, as the first rail transit equipment industry cluster in China with an output value exceeding 100 billion yuan, can provide global rail transit users with full life cycle system solutions from equipment, components, systems to complete machines and large systems, with local matching. rate over 80%. "In Tianxin, an invisible 'alliance' has been formed between enterprises, and many products have been divided up in the design stage."
Chen Hao, director of the Strategic Development Center of Zhuzhou Guochuang Track Technology Co., Ltd. Under the leadership of CRRC, at the beginning of 2019, 12 industry units jointly established the National Advanced Rail Transit Equipment Innovation Center, which made breakthroughs in key common technologies in the industry and comprehensively improved the innovation level of the rail transit equipment industry chain. The "locomotive" effect of CRRC drives the industrial chain to go overseas. Zeng Huan, deputy director of the system engineering department of CRRC, said that CRRC has assumed the role of general contracting of rail transit projects for the first time in the Mexico City Metro Line 1 project. "We not only provide train products, but also provide upgrade services for communications, signals, lines, and original subway trains. Through industry chain alliances and third-party market cooperation." Zeng Huan said that with the support of collaborative innovation, CRRC Zhuhai Machinery Co., Ltd. It can provide customers with integrated system solutions for rail transit construction and industrial chain extension.Editor/XuNing
0
Collect