Special
Promoting the Reform of State-owned Enterprises and Enhancing Competitiveness
Taizhong Group
2022-05-07 17:58
The development of state-owned enterprises has been improved in an all-round way, and a magnificent chapter has been written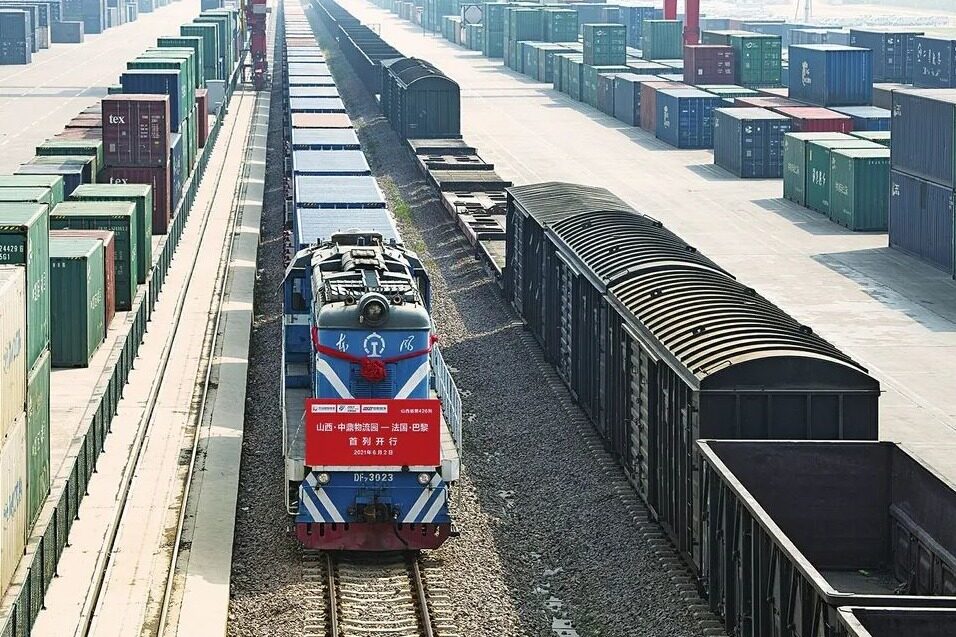 Since the 18th National Congress of the Communist Party of China, the reform of state-owned enterprises in our province has continued to advance in depth, and the vitality, motivation and competitiveness of state-owned enterprises have been significantly enhanced, empowering the province to promote high-quality development in an all-round way. The data shows that by the end of 2021, the total assets of the enterprises were 3.59 trillion yuan, a year-on-year increase of 4.7%; the operating income was 1.47 trillion yuan, a year-on-year increase of 4.2%; the total profit exceeded 50 billion yuan for the first time, reaching 51.2 billion yuan, a year-on-year increase of 1.2 times. . The quality and efficiency of the development of state-owned enterprises in our province have been comprehensively improved, the dividends of state-owned enterprise reform have been gradually released, and high-quality development has taken vigorous steps, writing a magnificent chapter in the reform and development of state-owned enterprises in the new era.
Endogenous power is constantly activated, and the modern enterprise system is more mature
Shanxi Puli Environmental Engineering Co., Ltd. is an environmental protection technology company funded by Shanxi International Energy Group (GEM International). In order to further enhance the competitiveness of the enterprise, the company actively explores the medium and long-term incentive system, launched a pilot reform of employee stock ownership in 2018, and established Shanxi Puhui Environmental Technology Co., Ltd. in December 2019. A total of 10 people from the management, core technology and management backbone of the enterprise achieved shareholding through the establishment of a shareholding platform, subscribed for 4 million yuan, and held 3.85% of the shares. Among them, 69% are actually owned by the employees who participated in the shareholding in the first phase. Shareholding employees have equal rights and interests with other investors, share market competition risks, and share the achievements of corporate reform and development.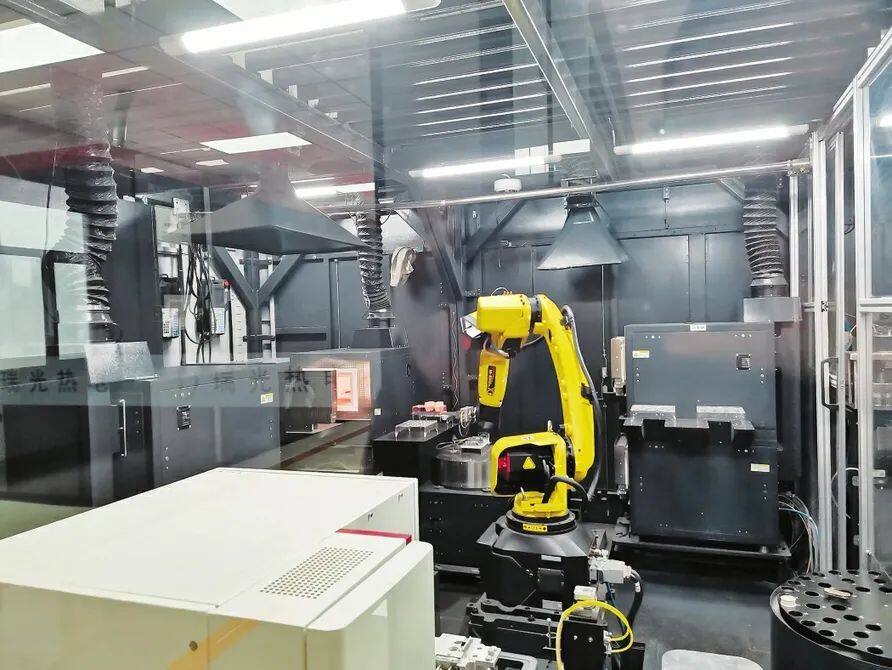 Through the pilot reform of shareholding, the enthusiasm of the technical backbone of the enterprise has been fully mobilized, and the employees are encouraged to take on hard work and overcome difficulties, and the endogenous driving force for the development of the enterprise is stronger. Since 2020, production and operation have been making progress while maintaining stability. Operating income has increased from 58 million yuan in 2019 to 90.16 million yuan in 2021, and the return on capital has remained around 8% for three consecutive years.
In recent years, state-owned enterprises in our province have actively implemented market-based salary distribution and medium and long-term incentives. As of the end of March this year, 97.81% of provincial enterprises and subsidiaries at all levels have implemented full-staff performance appraisals; a total of 393 share incentives for listed companies, 989 share or dividend incentives for technology-based enterprises, and 6,066 employee shareholding incentives have been implemented. The performance appraisal and incentive level "dual benchmarking", incentives and constraints are unified.
At the same time, actively implement the tenure system and contractual management, and promote market-based selection and employment. 100% of the provincial enterprise groups have established a tenure system and contractual management system for the managers of subsidiaries at all levels, and 95.97% of the subsidiaries at all levels have signed relevant contracts and contracts according to the regulations, further promoting the management personnel to "can go to work". "Can go down" has become the norm for enterprises.
In addition, state-owned enterprises in our province have comprehensively strengthened the construction of boards of directors and implemented the powers of boards of directors. The modern enterprise system with Chinese characteristics has become more mature, and the corporate governance structure has become more complete. According to statistics, 100% of provincial enterprise groups and 99.80% of subsidiaries at all levels have achieved the establishment of the board of directors; 96.77% of important subsidiaries have implemented the powers of the board of directors; 100% of provincial enterprise groups and 85.86% of The board of directors of subsidiaries at all levels has achieved the majority of outside directors.
Technological innovation activates the development engine, aiming at new grand goals and forging ahead
On March 25th, at the Provincial Department of Industry and Information Technology's Coking and Chemical Enterprise Transformation and Improvement Supply and Demand Matchmaking Conference, relevant leaders of Taizhong Group, Lu'an Chemical Machinery and many other local enterprises came to the stage one after another to promote and showcase their self-developed products. The latest technology and equipment.
As a provincial enterprise, the coke oven equipment produced by Taizhong Group not only has the "smart brain" of unmanned operation technology, but also uses the "hard core" innovative technology in pollution reduction and emission reduction, which is safe, intelligent and environmentally friendly. It has reached the international advanced standard. The relevant person in charge of the enterprise demonstrated the environmental protection system of its coke oven equipment with the help of pictures, texts and videos, which made everyone look at it with admiration.
In recent years, state-owned enterprises in our province have continued to increase investment in research and development. From 2020 to 2021, the cumulative R&D investment of 12 provincial industrial enterprises reached 25.262 billion yuan, with an average annual increase of more than 20%. In addition, we continued to promote the full coverage of innovation, and established 27 national-level innovation platforms of various types, 176 provincial-level major innovation platforms, and 24 advanced industrial technology research institutes among provincial enterprises, and established 18 provincial-level key laboratories. Realize full coverage of provincial enterprises.
The layout of state-owned assets in our province has been continuously optimized, and the layout of emerging industries has been continuously strengthened. In 2020, the province has implemented a new round of strategic restructuring of provincial enterprises, state-owned enterprises have a new look, and enterprises in emerging industries have increased significantly. Since then, provincial enterprises have strengthened strategic leadership, formulated the "14th Five-Year Plan" development plan and medium and long-term development goals, focused on the layout of the "six new" and strategic emerging industries, and made every effort to promote the construction of a new pattern of high-quality development.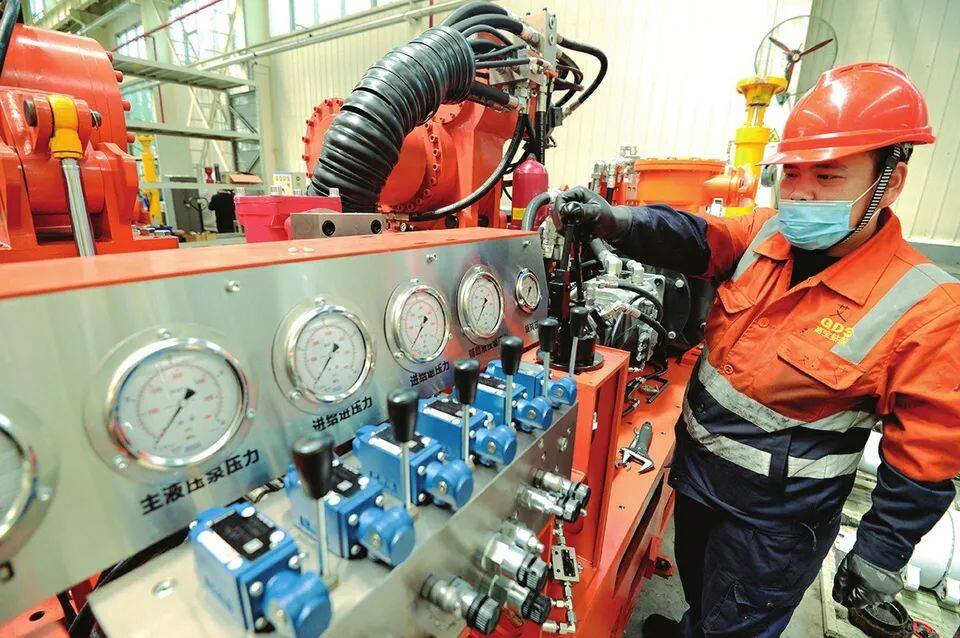 To promote the high-quality development of state-owned enterprises, we must deepen reforms and do a solid job in the "second half article" of strategic restructuring. In December last year, Shanxi held a high-level meeting on deepening reform and improving quality and efficiency of state-owned enterprises in the province. The convening of the meeting further pointed out the way forward for the reform and development of state-owned enterprises in our province.
2022 is the year of the 20th National Congress of the Communist Party of China, and it is also a key year for implementing the spirit of the 12th Provincial Party Congress and promoting high-quality development in an all-round way. Starting this year, our province has carried out a three-year action to improve quality and efficiency in provincial enterprises. At present, it has become a conscious action of provincial enterprises to tap potentials and improve quality and efficiency.
Deep integration of party building and production and operation, comprehensive strengthening of party leadership in state-owned enterprises
Adhering to the party's leadership and strengthening party building are the "root" and "soul" of state-owned enterprises.
In recent years, Shanxi Traffic Control Group has innovatively carried out party building project work with the "1235 work method" as the main content, namely: insisting that party building work, service production and operation do not deviate from this one center, and grasping the two keys of innovation and efficiency, Carry out three types of project types: strong foundation type, quality improvement type and innovation type, and implement 5 steps of "topic selection and project establishment, filing and registration, organization and implementation, supervision and inspection, and results summary".
Focusing on the in-depth "double integration" of party building work and production and operation, the company closely combines the actual production and operation and what it is doing, and focuses on the overall, leading and obstructive issues in production and operation, reform and development, transformation and upgrading, as well as the difficulties that the workers and the masses care about. To solve the problem, through the selection of party members and employees, the selection of grass-roots organizations, and the point of higher-level party committees, focusing on "small, real, and new", it is ensured that the topic selection of party building projects is specific, realistic, and in line with the actual situation of the enterprise.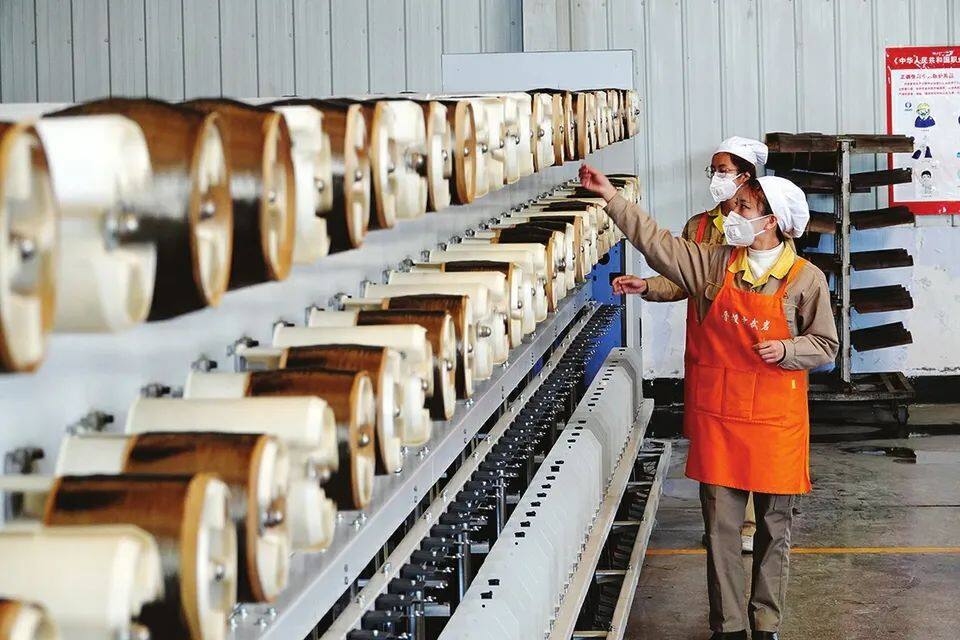 Since the implementation of the "1235 Work Law" of enterprises, the effect has been remarkable. In 2021, the operating income will be 49.344 billion yuan, a year-on-year increase of 16.07%; the total profit will be 736 million yuan, a year-on-year increase of 38.61%.
For a long time, provincial enterprises in our province have paid attention to the deep integration of party building work with production and operation, and implemented the "1+5" work method for party building projects. project library. At the same time, the Provincial State-owned Assets Supervision and Administration Commission also issued the assessment method for the responsibility system of party building work, and established a "double-link" system for party building assessment and business performance assessment.
The leadership of the party in state-owned enterprises in our province has been comprehensively strengthened, and the leading role of party building has been brought into full play. Since 2021, all provincial enterprises in our province have established a "first issue" system, a follow-up supervision system, and in-depth "look back" on the implementation of the spirit of the national state-owned enterprise party building conference, providing a strong political guarantee for the high-quality development of enterprises.
It is more urgent for the ship to wander in the middle, and it is time for reform and forge ahead. Under the guidance of Xi Jinping Thought on Socialism with Chinese Characteristics for a New Era, and under the strong leadership of the Provincial Party Committee and the Provincial Government, our province's state-owned assets and state-owned enterprises continue to deepen reforms, practice hard work, improve quality and efficiency, pioneer and innovate, and overcome difficulties. Its own high-quality development holds up the "sky" of high-quality economic development in the province, strives to be the first and makes achievements in the new journey of building a socialist modern country in an all-round way, and welcomes the victory of the Party's 20th National Congress with excellent results.
Intelligent mining makes miners safer and easier
"Secretary Han, I don't want to be transferred from the second fully mechanized mining team to the second line, please approve!" Recently, Han Peiyi, secretary of the party branch of the second fully mechanized mining team of Shanxi Coking Coal Xishan Coal Electricity Malan Mine, has an application letter on his desk.
The person who submitted the application was Master Zhang, the scaffolding worker of the second team of fully mechanized mining. The first line is adjusted to the second line, and the work is easy and safe. This is a happy thing, but Master Zhang is not happy.

Han Peiyi understood Master Zhang's mind. In the past two years, Shanxi Coking Coal Group has fully implemented the construction of intelligent mines, determined to liberate employees from dangerous environments and heavy labor. Malan Mine also immediately joined the tide of intelligent construction, and successively built 4 intelligent working surfaces, realizing remote control and one-key start.
Han Peiyi believes that the convenience brought by intelligence makes Master Zhang reluctant to leave this position. That's true. In the past, in each class, Master Zhang had to shuttle between the 148 sets of supports, constantly retracting and lifting the support, lifting the supports, and repeating the operation more than a thousand times. If he was not careful, it would affect the coal mining speed. Now it has changed, the bracket automatically moves with the machine, the handle becomes a remote control, and the masters can operate various complex movements with a little finger movement to complete the inspection, which is safe and efficient.
Han Peiyi started ideological work for Master Zhang: the intelligent mining revolution affects every position and every employee in the mine. Even the second-line drilling positions have undergone tremendous changes, realizing visual monitoring and analysis, and the degree of automation is getting higher and higher. There are also many posts that have successively launched intelligent inspection robots, realizing unattended operation. After listening to Han Peiyi's words, Master Zhang took the initiative to put away the application.
Today, in Shanxi Coking Coal Group, the efficiency of intelligent fully mechanized mining has increased by more than 30%, the efficiency of intelligent tunneling has increased by more than 10%, and 366 operating scenarios have been unattended. Intelligent construction has become the core element to support the high-quality development of enterprises and realize the high-quality life of employees.
"Hard core" technology achieves carbon reduction and efficiency enhancement tools
On April 25, the reporter walked into the Jinhua Furnace Branch of Lu'an Chemical Machinery, and a huge slogan "Don't forget the original intention of making a strong country, keep in mind the mission of a great country" came into view. Placed in front of the slogan is the model of Jinhua Furnace 3.0, the "golden signboard" of Lu'an Chemical Machinery.
Aiming at the pain points of the coal industry such as "three high" inferior coal with high ash, high sulfur and high ash melting point, the Jinhua furnace, the "national heavy weapon" developed and manufactured jointly by Lu'an Chemical Machinery and Tsinghua University in recent years, has completely independent intellectual property rights , The localization rate of gasification system equipment is 100%. Its core technology can be applied to coal-to-synthesis ammonia, coal-to-olefins, coal-to-methanol, coal-to-ethylene glycol, coal-to-natural gas, coal-to-oil, coal-to-hydrogen and solid waste co-processing.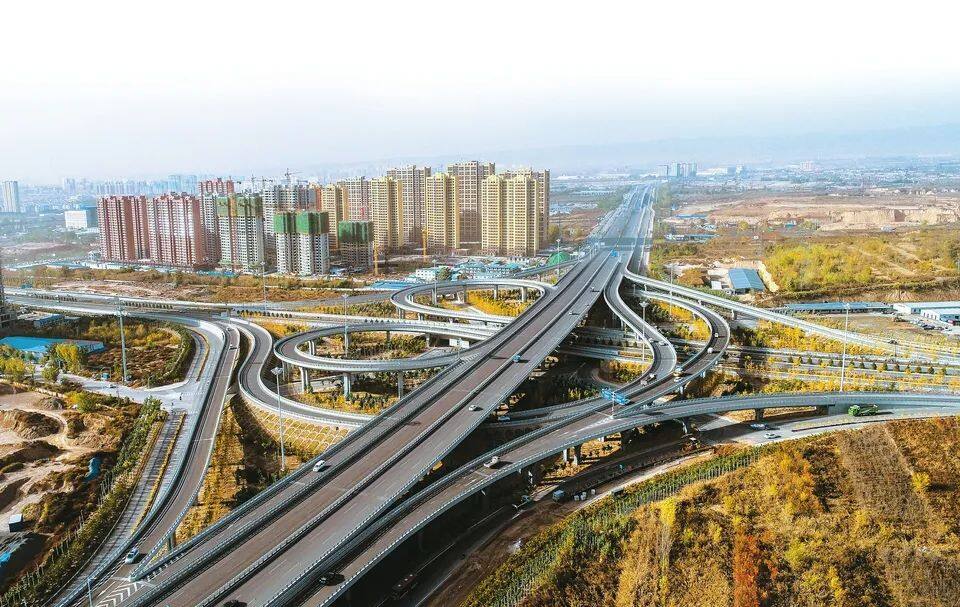 "Our Jinhua furnaces are not picky about food and feed well. In the past, foreign advanced coal gasification technology was suitable for high-quality coal resources, but now we have come up with 'hard-core' technology for low-quality coal, which has successfully achieved the localization of key technologies. Li Guangmin, chairman of Lu'an Chemical Machinery, said that Jinhua Furnace 3.0 has a market share of about 50% in China. This technology can not only provide chemical synthesis gas, but also provide high-pressure, high-quality steam for process and power to realize chemical industry. , one-stop comprehensive utilization of electricity, gas and heating fields.
A furnace is prosperous, and a hundred industries are prosperous. At the end of 2021, Jinhua Furnace 3.0 has successfully signed 27 projects and 56 gasifiers, achieving related sales revenue of 5 billion yuan and driving related industry revenue of 20 billion yuan. Today, Lu'an Chemical Machinery is continuing to strengthen the low-carbon technology innovation of Jinhua furnace series products, and accelerate the establishment of a national large-scale coal gasification technology innovation center. Taking advantage of the "double-carbon" goal, we will continue to explore in all aspects of promoting high-quality development, and strive to climb new heights.
Traditional freight industry with wisdom "wings"
"We are running a big car. We are not afraid of hard work, but we are afraid that we will not be able to find work, and we will not be able to pay after finishing the work. Since using the 'Longgang Pass', it has really helped a lot. Open the mobile app, what is the goods and where do they come from? Where to go and how much the shipping cost is clear. You will accept the order if it suits you, and the payment will be automatically paid after the goods are shipped. If you encounter any difficulties on the road, the company will help you solve it. Even though we are self-employed, we are now considered to have an 'organization' It's a person!" On April 29, Master Li, who had just unloaded the goods and returned to his home in Yangqu County, said with deep emotion.
"Land-Port Link", which Master Li praised, is a comprehensive logistics and transportation service platform developed by Huayuan Land-Port Network Freight Co., Ltd. with the functions of information release, transaction conclusion, freight settlement and other functions. Modern information technology such as blockchain realizes real-time monitoring and dynamic management of the whole process of transportation and transaction, and has the characteristics of data traceability, non-tampering, authenticity and credibility.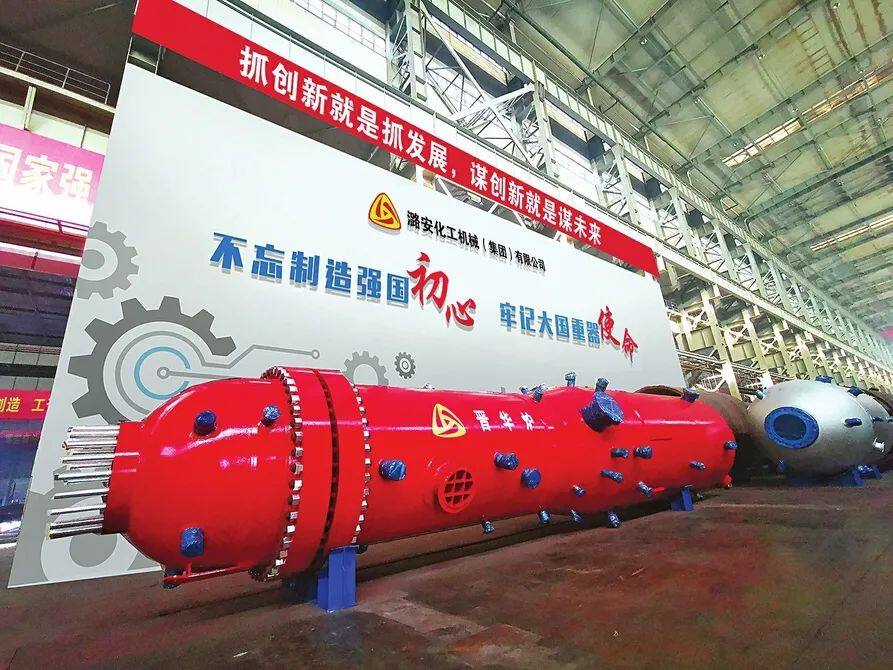 In order to solve the industry "pain points" of traditional road transportation and logistics information asymmetry, credit system has not yet formed and payment and settlement risks are high, Huayuan Land Port Group seized the "bonus" of the province's vigorous development of the network freight industry policy, and established Huayuan Land Port. The network freight company strives to promote the development of the province's road transportation industry from small, scattered, random to standardized, intensive and efficient, and explores feasible solutions to solve the high cost of social logistics in the province.
Huayuan Land Port Network Freight Co., Ltd. focuses on new business forms and new models, insists on reform and empowerment, and is striving towards the goal of a one-stop smart logistics solution provider of "supply chain + logistics + finance". At present, the company's platform has registered 540,000 drivers, 480,000 registered vehicles, and achieved revenue of 5.185 billion yuan. Its business covers 30 domestic provinces (autonomous regions and municipalities), and it has brought back 360 million yuan of foreign tax revenue for our province. The main indicators exceeded the industry "development line", and high-quality development has taken solid steps.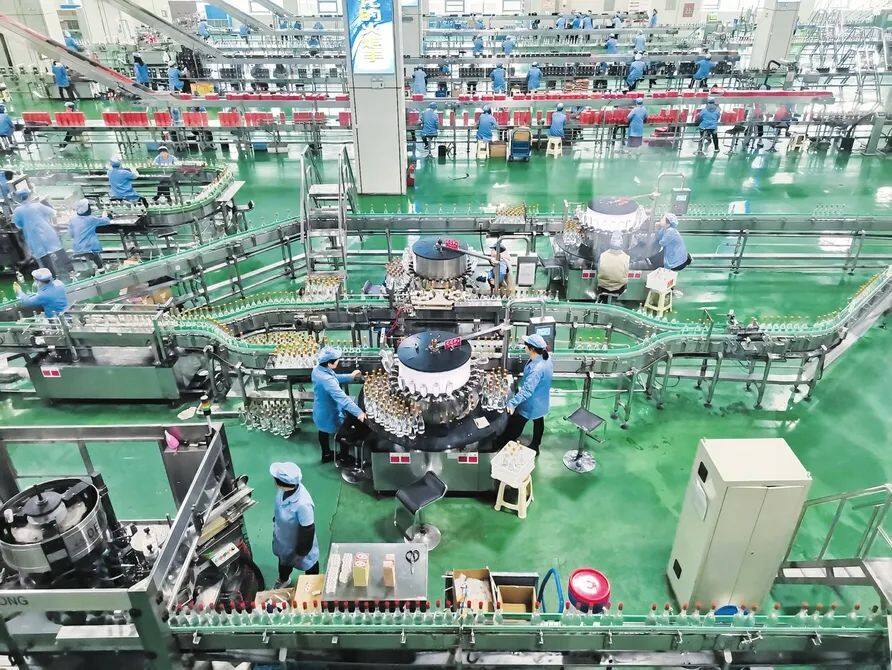 The development of enterprises is never-ending, and the reform of state-owned enterprises is always on the way. Since 2021, state-owned and state-owned enterprises in our province have adhered to high-target guidance and high-quality implementation, paid close attention to the implementation of the three-year action of state-owned enterprise reform, and paid close attention to the improvement of quality and efficiency of state-owned enterprise operation, forming a good situation of cohesive efforts to focus on reform and to promote development together. The province's state-owned and state-owned enterprises, especially provincial state-owned enterprises, have continued to release dividends from restructuring, reform and market dividends.
At present, state-owned enterprises in our province are anchoring the "32-character requirements" of "main strength and supplementary excellence, separate kitchens to eat, benchmarking to tap potentials, breaking through the 'two lines', management and control processes, digital intelligence support, performance assessment, and clear rewards and penalties". Practice internal skills, improve quality and efficiency, strengthen confidence to break through the "two lines", do a solid job in the "second half of the article" on the strategic restructuring of state-owned enterprises, and demonstrate the responsibility of state-owned enterprises and contribute to the strength of state-owned enterprises in the all-round promotion of high-quality development. A magnificent chapter in the reform and development of state-owned enterprises in the era. Editor/Zhao E
0
Collect