Investment
Win the Luban Prize! Manufacturing in Wuxi continues shine on the Belt and Road
The Belt and Road has major overseas projects such as the Grand Mosque of Algeria, the Suez Canal Bi-wing Swing Railway Bridge, etc.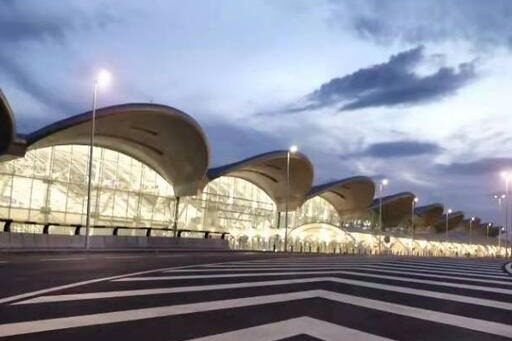 A few days ago, the China Construction Industry Association announced the list of winners of the "2020-2021 China Construction Engineering Luban Award (Overseas Engineering)". Wuxi Zhongjian Steel Structure Jiangsu Co., Ltd. has won the Luban Award, the highest honor for engineering quality in China's construction industry.
All steel structures of the Algiers new airport terminal project are manufactured by China Construction Steel Structure Jiangsu Co., Ltd. The new airport has a construction area of 200,000 square meters and was put into operation in April 2019, with a designed annual passenger throughput of 10 million passengers . During the entire construction process, the "precision" and "efficiency" of "Made in Wuxi" amazed foreigners. According to reports, in the construction process, the most difficult thing is to ensure the accuracy. The airport roof consists of nine 36-meter-long undulating arches, all bolted together. The complexity is rare and the construction precision is extremely high.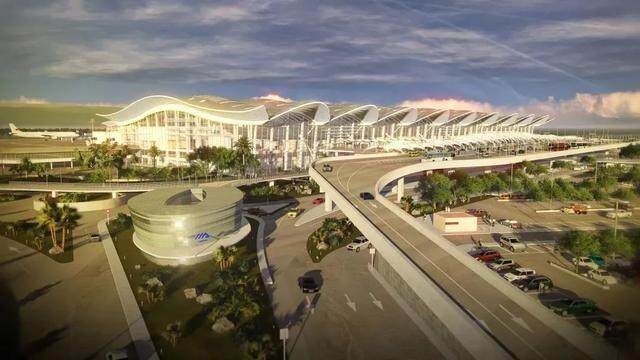 "Like the 'meat cleaver' on both ends of the earth, the models and drawings are drawn to the extreme in the collision of thinking inspiration again and again." Zhao Deng, the project design engineer, said with emotion. Since December 2015, China Construction Steel Structure Jiangsu Co., Ltd. completed the design of 13,000 tons of steel structure drawings in only 45 days, and completed the production and delivery in 290 days. All design and production processes are based on EU standards.
Over the past ten years, major overseas projects such as the Grand Mosque of Algeria and the Suez Canal Swing Railway Bridge have appeared along the Belt and Road. , and the rise of "steel airports" one after another can be regarded as "made in Wuxi".
As the largest aviation hub in the Middle East, Abu Dhabi New International Airport is another masterpiece of "Made in Wuxi". The main body of the project adopts the "unsupported hyperbolic design", the highest point is 80 meters high, the maximum span is 180 meters, and it is only supported by 60 tire frames. Relying on the technical empowerment of China Construction Steel Structure, the new airport adopts a petal-shaped structure, which transfers the force of the entire structure to the ground to ensure the positive force and balance of the hyperbolic arc.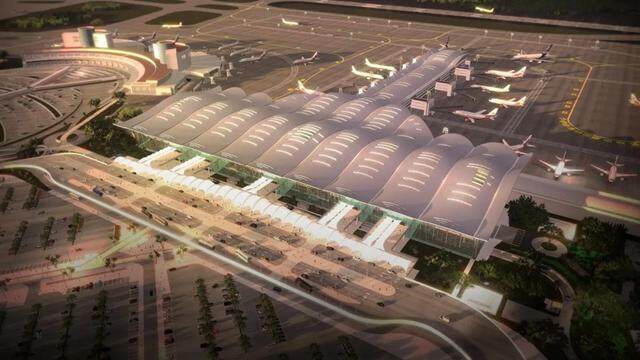 Thailand's Suvarnabhumi Airport is one of the major aviation hubs in Southeast Asia. China Construction Steel Structure Jiangsu Co., Ltd. has undertaken the most difficult task of manufacturing the roof bending-torsional steel structure in the expansion project. "Compared with ordinary bending, bending and twisting require higher precision and more complex process requirements." Gao, the project leader, introduced that for different types of components, the technical team has developed special manufacturing solutions, which not only ensures technical reliability , and improve the manufacturing efficiency of the same type of components. Keywords: One Belt One Road, One Belt One Road News, One Belt One Road Project
After half a year of hard work, 3,787 tons of core components passed the acceptance. With the strong support of "Made in Wuxi", the steel structure project of the airport project was completed 22 days ahead of schedule, and China's quality and speed once again shined through the Belt and Road Initiative.Editor/XuNing
0
Collect