Technology
Sunward Intelligent's new generation electric excavator delivered
Sunward Intelligent builds SWE240FED electric excavator to help the construction of Sichuan-Tibet railway project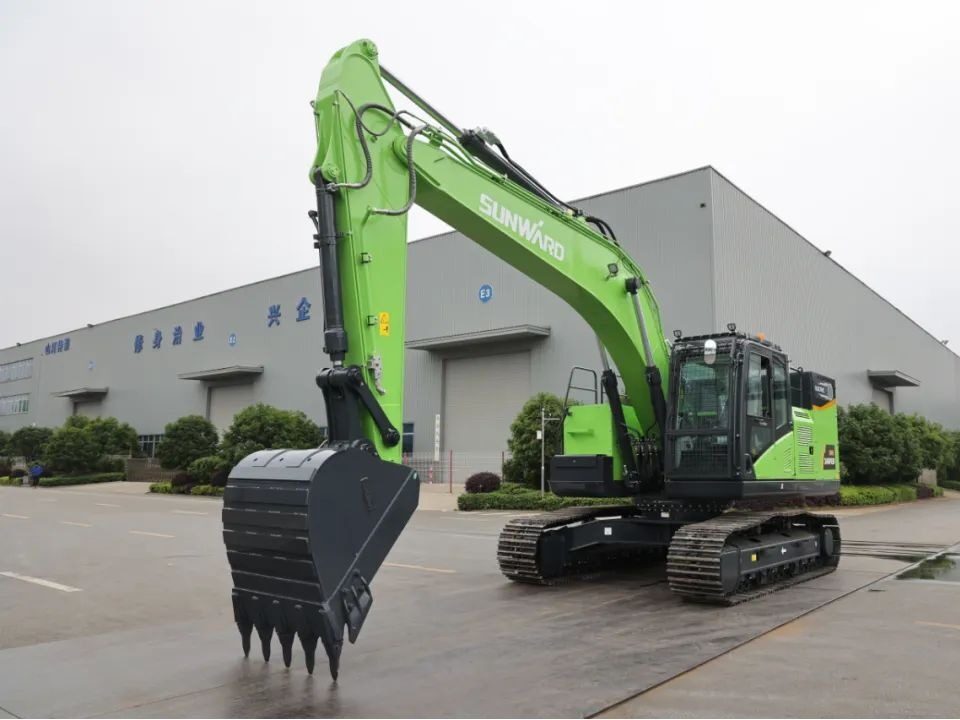 On May 7, a new generation of engineered electric excavators independently developed by Sunward Intelligent were successfully delivered to customers and sent to the Sichuan-Tibet railway construction project, which will soon help the construction of this important national project.
High-end customization, not afraid of challenges
The Sichuan-Tibet Railway is a national project of important strategic significance. It starts from Chengdu in the east and reaches Lhasa in the west, spans 14 rivers including Dadu River, Yalong River, Yangtze River, Lancang River and Nujiang River, and climbs 21 such as Daxue Mountain and Shaluli Mountain. The peak of 4000 meters above sea level. When the entire Sichuan-Tibet Railway is completed, it will form a closed loop with the Xicheng, Xulan and Lanxin railways, which will have a profound impact on the economic development and national defense construction along the line in the southwest.
The construction work of the Sichuan-Tibet Railway, which is turbulent, faces difficulties such as permafrost, mountain disasters, lack of oxygen, and environmental protection, which have brought great challenges to the safety and stability of construction equipment.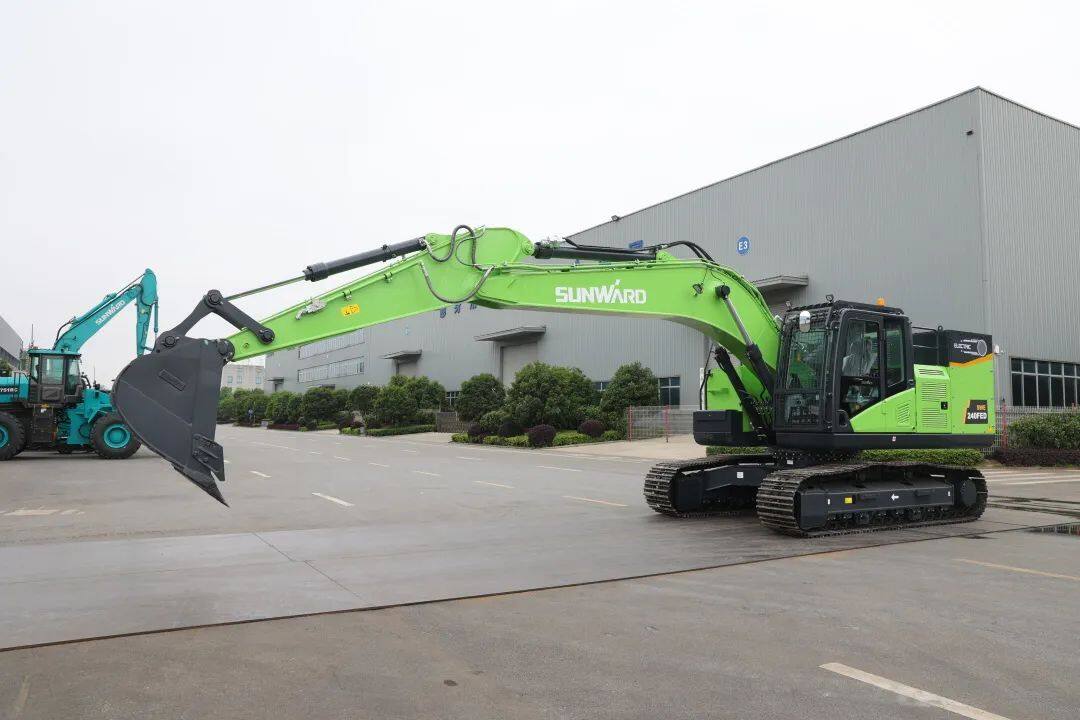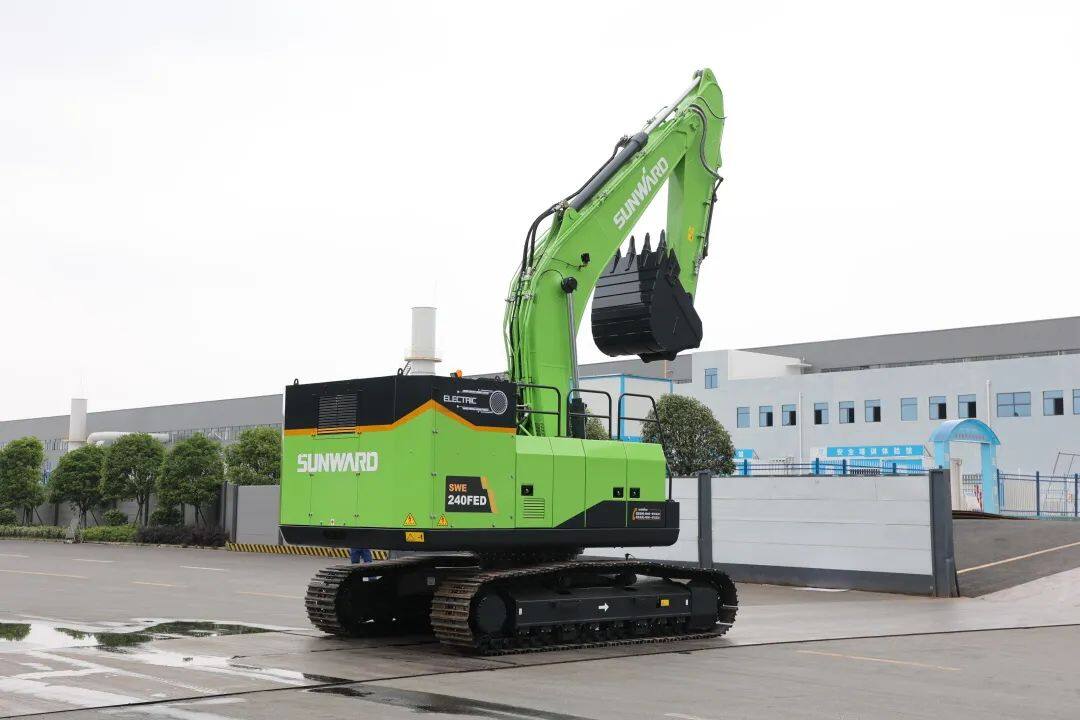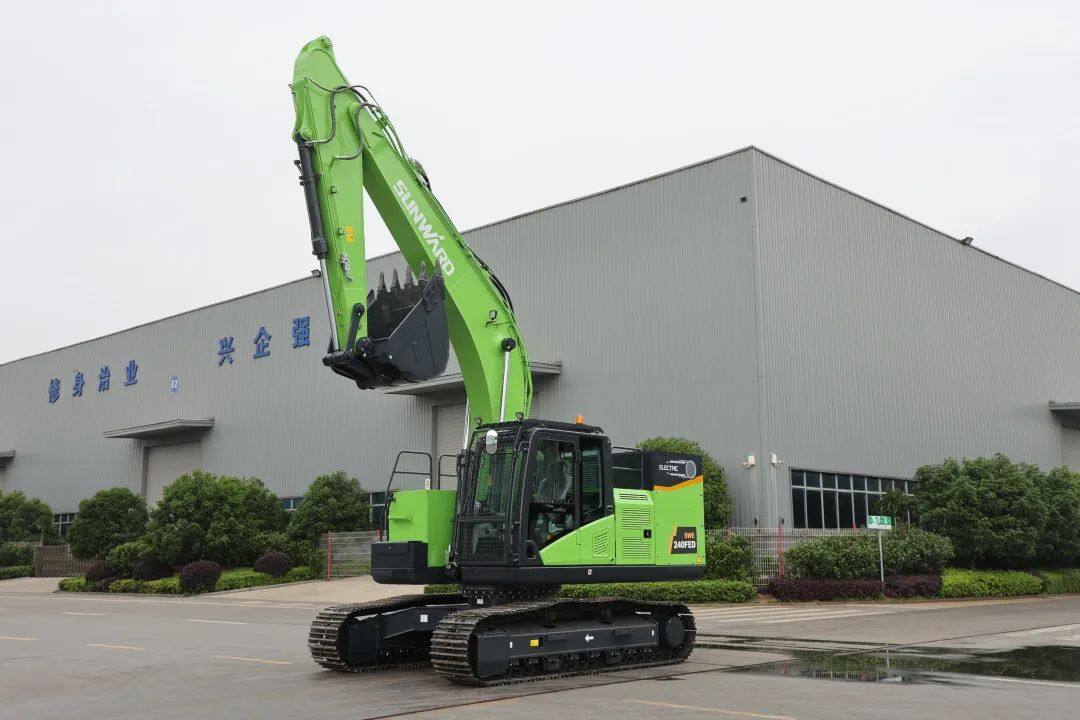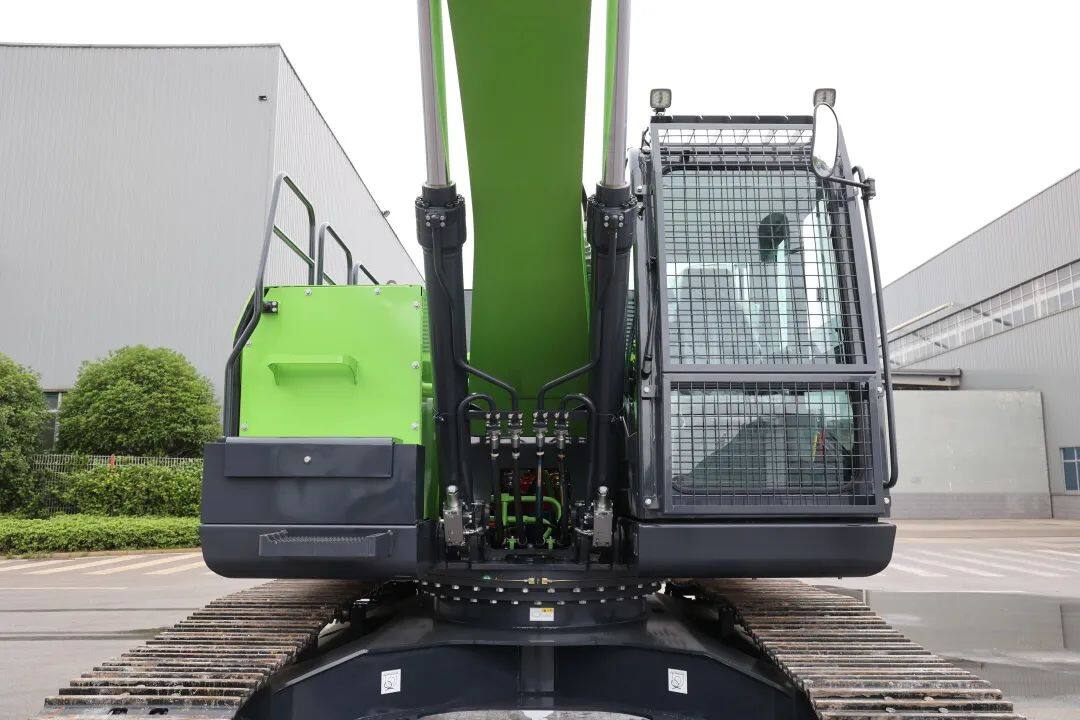 If you want to do good work, you must first sharpen your tools. To challenge the harsh environment of high cold and hypoxia, you must rely on powerful equipment! Sunward Intelligent attaches great importance to customer needs. The project team with the special equipment division as the main force has overcome many difficulties such as the epidemic from receiving the order to delivery, shortening the task that could be completed in three months to two months, creating a Newly upgraded SWE240FED electric excavator.
Performance out of the circle, strength reappears
This electric excavator independently developed by Sunward Intelligent is another achievement of "pioneering innovation".
The Sichuan-Tibet Railway is located in the "China Water Tower", which requires high environmental protection requirements for construction, and the surface is cold, with large temperature difference and insufficient oxygen supply. Ordinary excavator engines are difficult to meet the requirements of plateau environmental protection construction, coupled with low combustion efficiency, the operation effect is also severely challenged. The new generation of electric excavators adopts the latest key technologies such as thermal management, multiple integration and modularization in complex environments, which can ensure efficient and stable operation under harsh working conditions, and the work efficiency is increased by 28% compared with the previous generation.
At the same time, the excavator is driven by electric energy, and under the working hours of 3,000 hours a year, the cost can be reduced by 300,000 yuan compared with ordinary excavators. It has a high level of electrification, and can run for 7-8 hours on a single charge, and the fast charge time does not exceed 1.5 hours, ensuring stable and efficient operation. It also has the advantages of zero emission, low noise, and green environmental protection.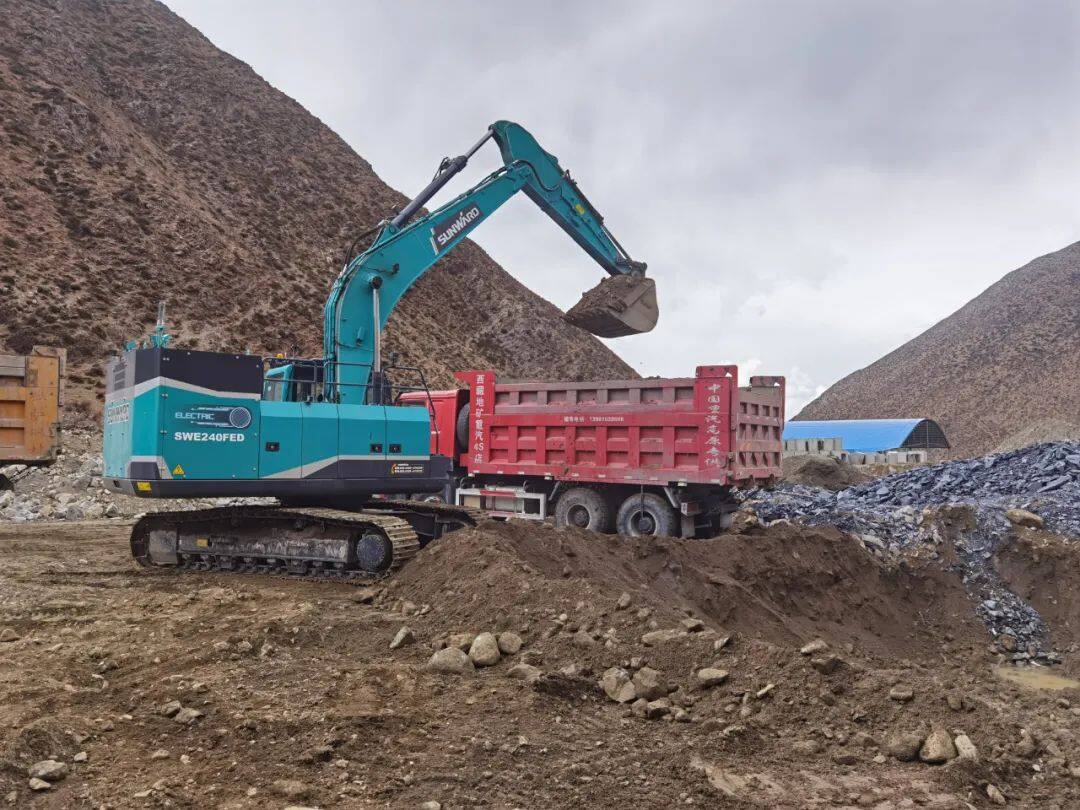 Equipment test
In addition, the excavator also reserves three different operation modes: local, short-range and long-range, as well as 5G interface, which can realize long-distance remote control and ensure safe operation in dangerous areas. It is equipped with quick-change device, optional crushing and milling device, automatic oxygen generator and fire extinguishing device. Compared with ordinary excavators, it has fast action response, high working efficiency, strong and powerful operation without slowing down, and better overall performance.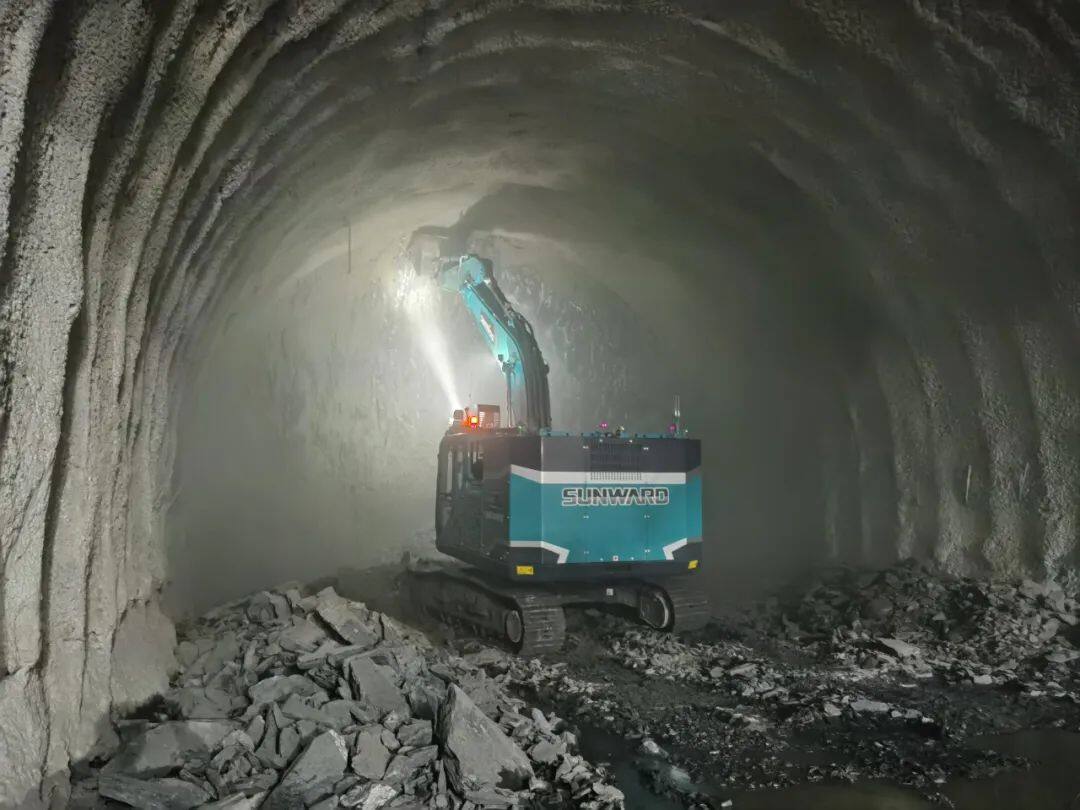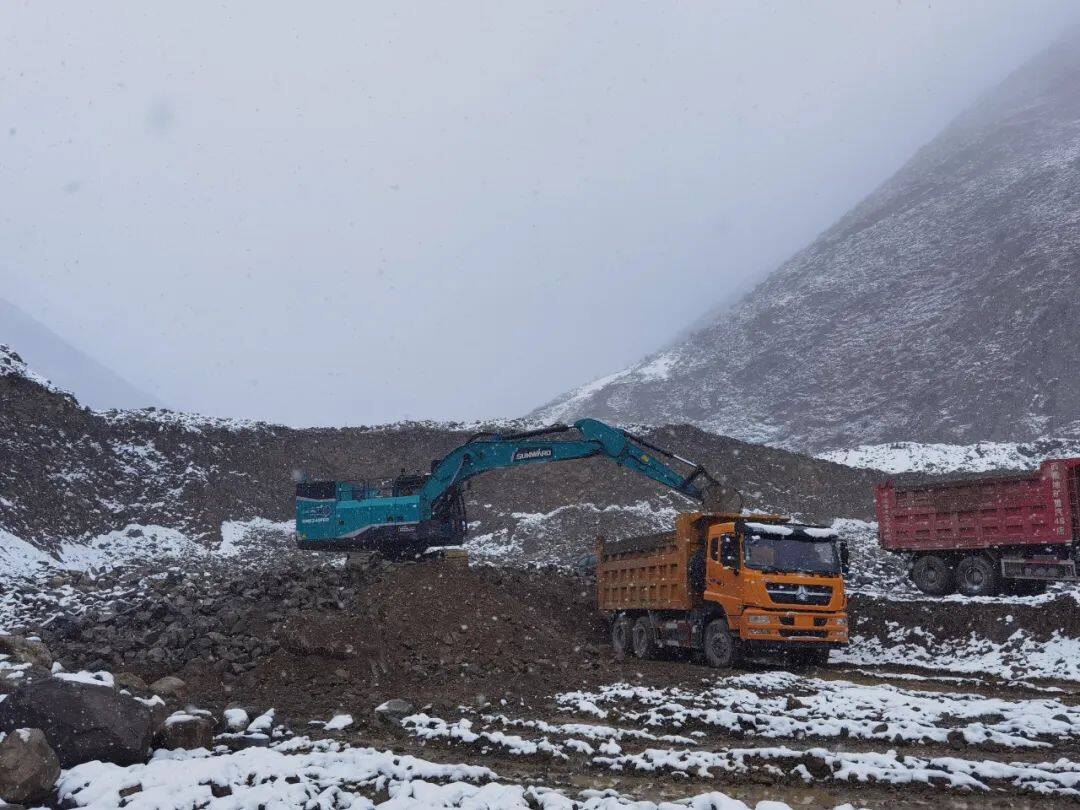 Equipment test
With reliable performance, strong power and stable operation performance in the plateau trial, this excavator has also won the trust and favor of customers.
In recent years, Sunward Intelligent has kept the general secretary's entrustment in mind, and has launched a number of the world's best products. Its technological advantages such as intelligence and electrification have become increasingly prominent, and it has continuously exported strength in key projects at home and abroad. In the future, Shanhe Intelligent will make the business card of "Created in China" and "Made in China" more brilliant with its system accumulation and core technology advantages! Editor/He Yuting
0
Collect