Interview
Yu Yongsheng is obsessed with heavy-haul railway technology research
Yu Yongsheng, Director and Senior Engineer of Heavy-haul Railway Technology Research Center, China Railway Taiyuan Bureau
At the beginning of 2019, with the support of China National Railway Group Co., Ltd., Taiyuan Bureau Group Corporation started to organize and carry out the research and application of "new generation of heavy-duty combined train wireless synchronization control system". This burden falls on the shoulders of the Eternal Life team.
Yu Yongsheng led the team to complete the demonstration and review of the technical plan of the autonomous synchronous control system, prototype development, locomotive modification, and test plan review according to the strategy of first easy followed by difficult and phased implementation. In September 2019, according to the technical test outline, Yu Yongsheng and his team started to test 19 major items, 37 minor items, and more than 200 links one by one.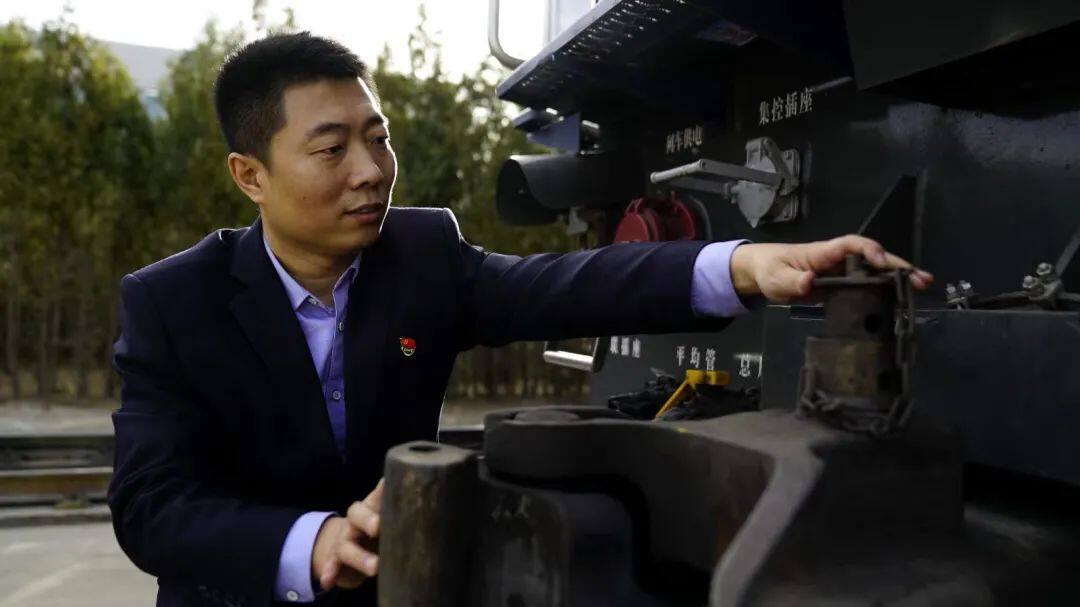 Yu Yongsheng, who has been engaged in applied technology research for many years, believes that the value of railway researchers must be guided by on-site needs. In January 2021, the phenomenon of "abnormal fluctuation of train pipe pressure" occurred when a heavy-duty train passed through a long tunnel on the Wazi Line. In order to quickly solve this problem that endangers the safety of driving, Yu Yongsheng headed into the Washi Line to conduct research, recorded various data in the train operation process in detail, analyzed and checked the three factors that may lead to the abnormality one by one, and finally found the cause of the "train". The root cause of the phenomenon of abnormal fluctuation of pipe pressure is the change of ambient temperature inside and outside the tunnel, and accordingly, targeted rectification measures are proposed to effectively eliminate potential safety hazards.
Over the years, Yu Yongsheng has presided over or participated in more than 20 scientific research achievements closely related to the needs of railway transportation, and has played an important role in ensuring the safety of railway transportation.Editor/Ma Xue
0
Collect