Mine
Gotion High-tech signs agreement with Argentina's JEMSE
Gotion High-tech and JEMSE to build a battery-grade lithium carbonate refinery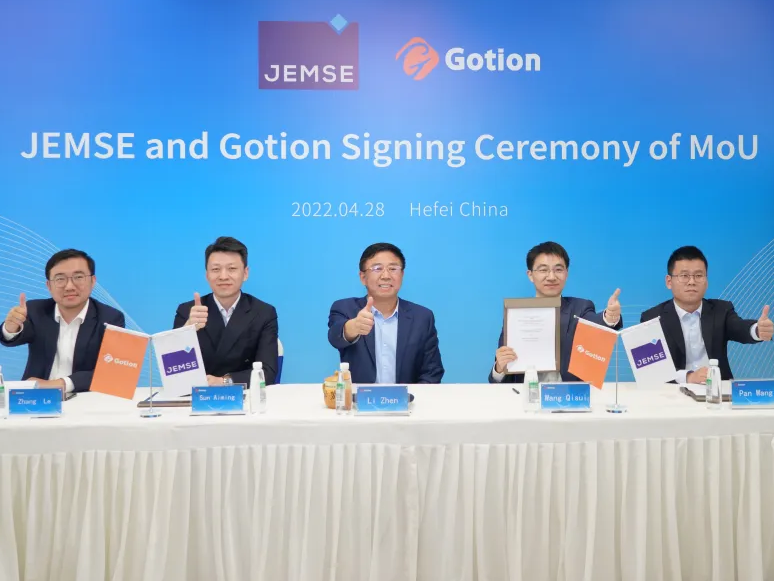 Recently, Gotion High-tech announced that it has signed a strategic cooperation agreement with JEMSE in Argentina in the form of an online signing.
According to the agreement, JEMSE will provide Gotion High-tech with potential lithium prospecting and mining rights with an exploration area of about 17,000 hectares as much as possible to ensure its resource supply; Gotion High-tech will set up in the Jujuy Free Trade Zone to match local resources As a shareholder, JEMSE will ensure the supply of raw materials, power guarantee and land supply for the aforementioned refinery. At the same time, the two parties will also carry out downstream business cooperation in cathode materials, battery manufacturing and other related downstream business cooperation.
According to reports, Argentina's Jujuy Province is located in the center of the South American Lithium Triangle. It has rich experience in the centralized mining of salt lake resources, and the cost of lithium extraction from brine is low. JEMSE is a provincial holding mining investment company in Jujuy Province. It is committed to continuously improving the lithium extraction technology and mining capacity of salt lakes, and promoting new energy utilization projects such as photovoltaic energy storage. It has cooperated with France, Australia, Canada, the United States, Japan and China. Enterprises establish cooperation.
Gotion High-tech said that this cooperation is conducive to ensuring the supply of raw materials and stabilizing the cost of raw materials, and is expected to further increase the global power battery market share. However, Gotion High-tech also made a risk warning. The memorandum is only a framework document, and the relevant content is the preliminary intention reached by the two parties. The specific cooperation method will be determined through negotiation. Li Zhen, chairman of Gotion High-tech, said that energy and environmental protection are two major themes in today's world. Under the guidance of the global dual-carbon strategy, Gotion High-tech is honored to cooperate with Jujuy Energy and Mining Company to jointly promote the scientific development and utilization of lithium resources. It is hoped that the two parties will carry out cooperation in the aspects of lithium carbonate resource guarantee and battery manufacturing production line construction in advance, and jointly promote Guoxuan to settle in Argentina, radiate South America, and go global.
Morales, Governor of Jujuy Province, said that Gotion High-tech is a well-known enterprise in the global lithium battery industry, with rich experience in lithium battery production, and welcomes Gotion High-tech to invest in Jujuy Province. It is hoped that Guoxuan Hi-Tech will give full play to its technological advantages, continuously improve the value of lithium resources in Jujuy Province, and sell its products to the global market. The relevant departments of Jujuy Province will go all out to support the local development of Gotion High-tech and ensure the success of the project. Editor/He Yuting
0
Collect