Special
China-Africa clean energy cooperation is gaining momentum
Seetao

2022-05-13 14:10
China is expected to complete 49 power generation projects in sub-Saharan Africa by 2024
Looking forward to China-Africa cooperation in the new era, China-Africa friendship has become more lasting after decades of cooperation and development. Recently, China-Africa clean energy cooperation has made new progress one after another. A few days ago, a Chinese company signed a contract for the first-phase geothermal power station project in Turumoye, Ethiopia. This is the first geothermal power station project in Ethiopia. After completion, the local power supply structure will be effectively optimized; at the end of March, Nigerian The first unit of Zongairu Hydropower Station was officially connected to the grid for power generation; on March 16, the first unit of the Maliguina Hydropower Station, which was contracted by a Chinese company, was officially connected to the grid for power generation, delivering power to Mali, Senegal and Mauritania, helping the local area to gradually get rid of "electricity" shortage"……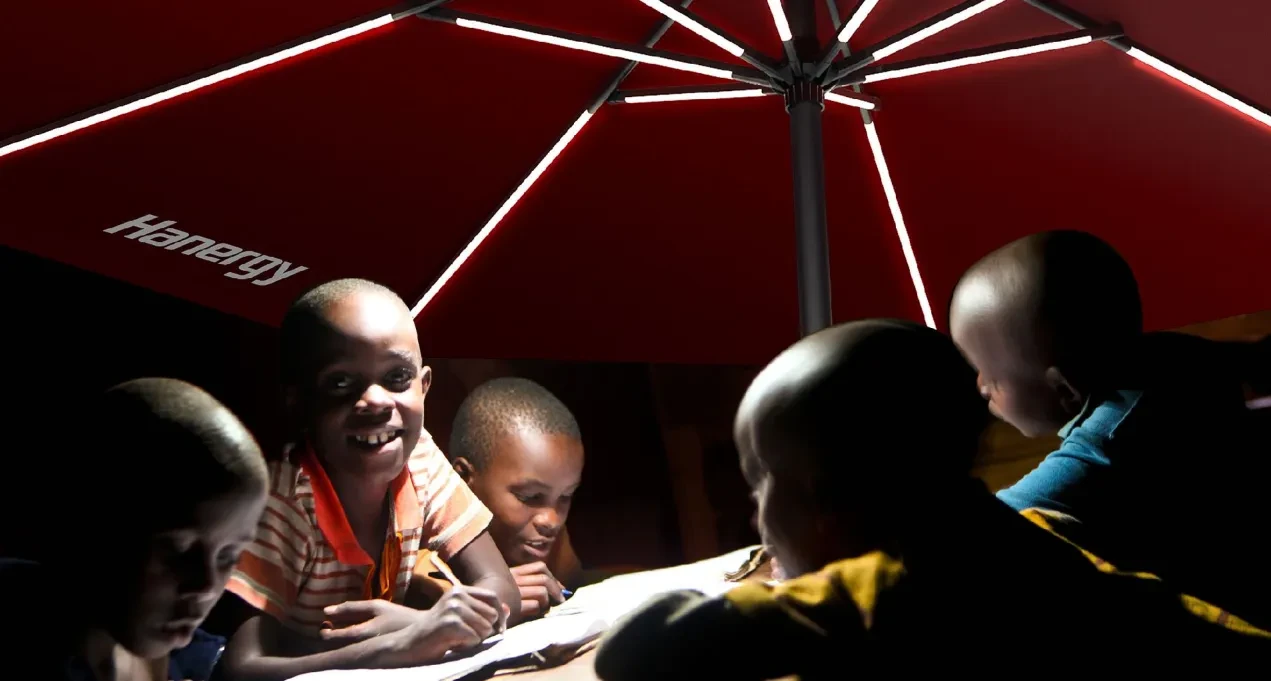 China is a firm supporter and important partner of Africa's green transformation. So far, China has implemented hundreds of clean energy and green development projects within the framework of the Forum on China-Africa Cooperation, supporting African countries to better utilize the advantages of clean energy such as solar energy, hydropower, wind energy, and biogas, and contributing to Africa's independent and sustainable development.
A large number of cooperation projects have landed to benefit the people
In Garissa County, northeastern Kenya, the largest photovoltaic power station in East Africa built by a Chinese company, the Garissa 50 MW photovoltaic power station, was put into operation in 2019, with an average annual power generation of more than 76 million kWh, satisfying 70,000 households. The electricity demand of more than 380,000 households has effectively alleviated Kenya's "electricity shortage" problem. The power station is planned to be built by the Kenyan Ministry of Energy, with loans provided by the Export-Import Bank of China.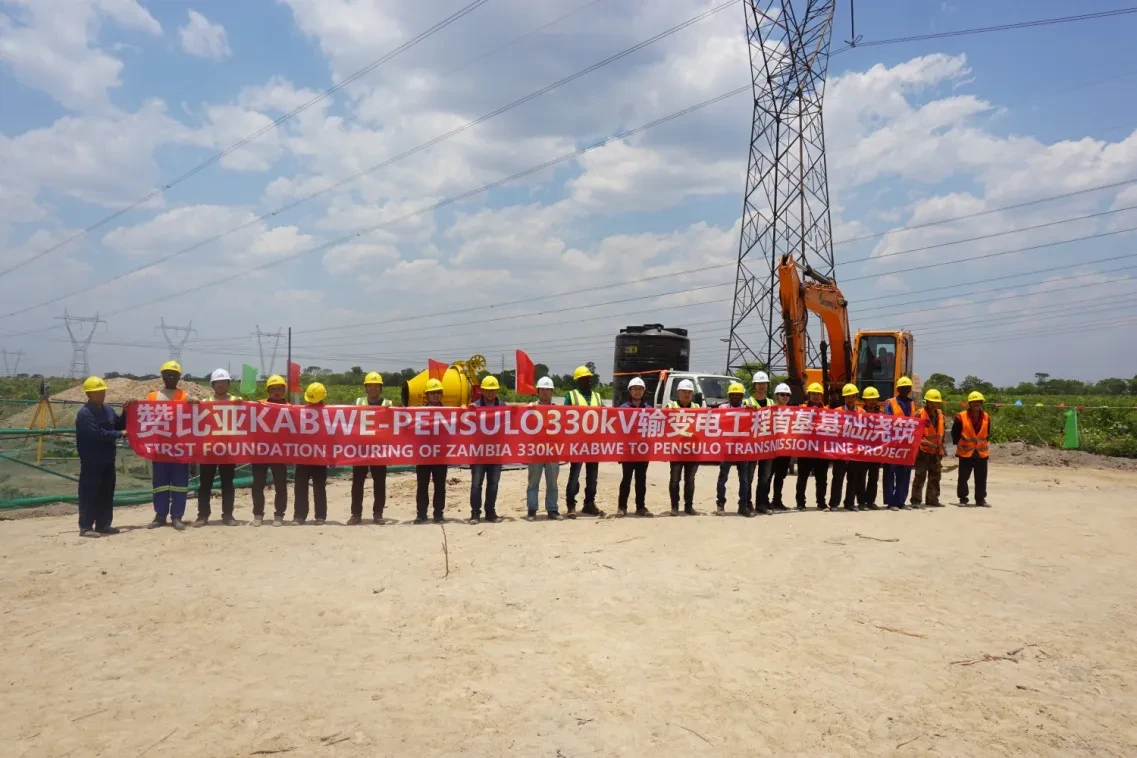 At the Dea Wind Farm in the Northern Cape, South Africa, wind turbines turn against the wind. The wind farm was put into operation in 2017 and is China's first wind power project in Africa that integrates investment, construction and operation. The project stably supplies about 760 million kWh of clean electricity to the local area every year, and the power generation is equivalent to saving 215,800 tons of standard coal and reducing carbon dioxide emissions by 619,900 tons. Promote the development of surrounding communities.
Guided and driven by mechanisms such as the Forum on China-Africa Cooperation, South-South Cooperation, and the joint construction of the Belt and Road Initiative, China and Africa have worked hand in hand for many years to implement a large number of clean energy "super projects" in Africa. The Danish Lowe Hydropower Station in Sudan and the Tekeze Hydropower Station in Ethiopia have become the "pillars" of power generation in the host country. The Tanzania sisal waste liquid production biogas power generation project and the Nigerian cassava ethanol processing plant have become models of biomass energy development. After the completion and commissioning of many representative projects , effectively optimizing the local energy structure.
In addition to large-scale clean energy projects, small and medium-sized new energy power generation and energy storage equipment are also blooming in Africa. On April 8, the groundbreaking ceremony of the solar street light maintenance project aided by China was held in Bangui, the capital of the Central African Republic. As a result of the implementation of the "Ten Cooperation Plans" of the Johannesburg Summit of the Forum on China-Africa Cooperation, China assisted in the construction of 200 solar street lights for the main road in Bangui in 2016. This time, the Chinese side provided another 100 sets of street lamps for replacement or spares, and at the same time repaired the damaged lamp posts. On that day, hundreds of solar street lamps lit up the streets of Bangui, witnessing the continuous enrichment of China-Africa cooperation.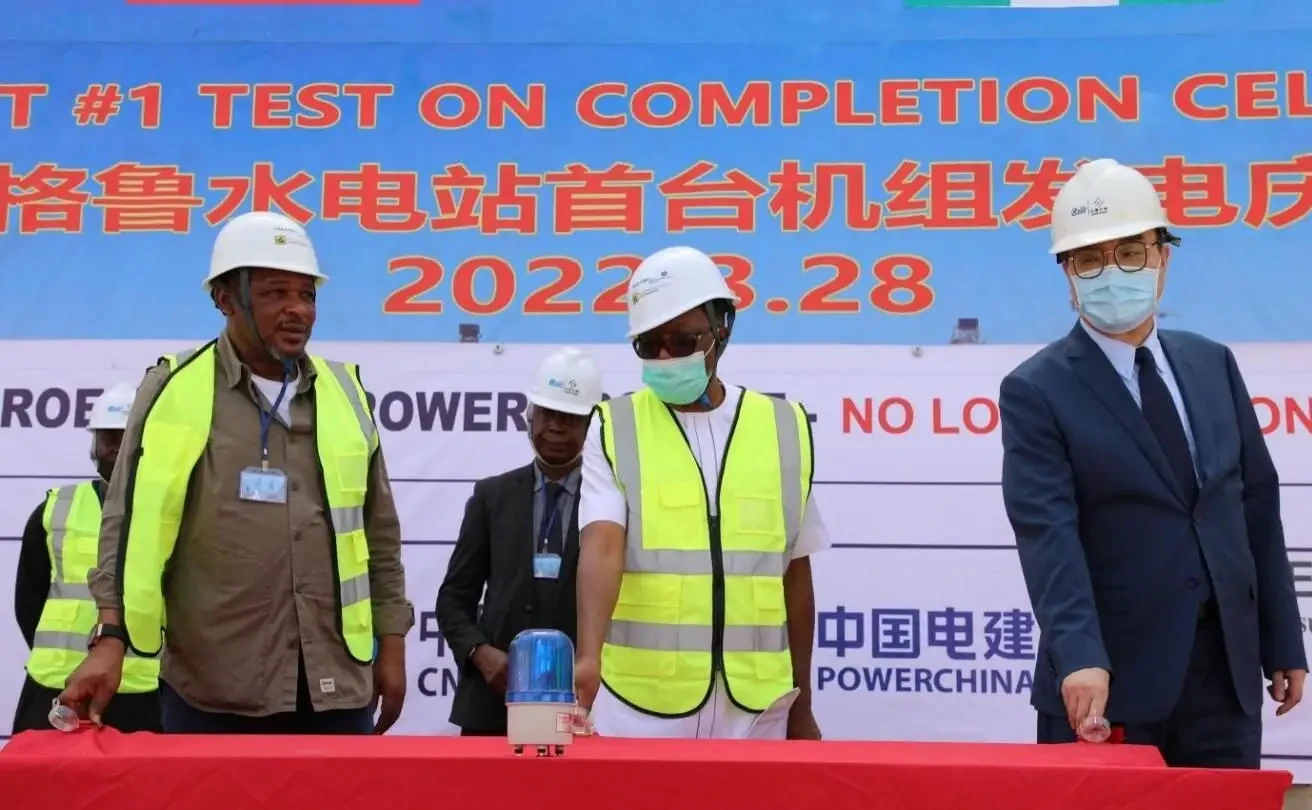 To "give a man a fish" is to "teach a man to fish". The capital, technology and knowledge brought by China have further accelerated the green transformation process in Africa. On February 18, the 10th Luban workshop in Africa was inaugurated in Madagascar. Since China announced its establishment in 2018, the project has trained a number of applied technical talents in new energy and other fields for many African countries.
Zhang Yonghong, a professor at the African Studies Center of Yunnan University, told this reporter that China-Africa clean energy cooperation started early, has a solid foundation, and has broad prospects for complementary advantages, mutual benefit and win-win results. China attaches great importance to helping Africa cultivate a hematopoietic mechanism. By implementing a large number of infrastructure construction projects, strengthening technical support and transfer, and increasing talent training in Africa, it promotes the continuous improvement of Africa's endogenous power.
China-Africa Development Strategies Deeply Connected
Energy shortages have long restricted Africa's socio-economic development. Among them, the problem of power supply is a major bottleneck hindering the process of industrialization in Africa. According to World Bank data, in 2020, the proportion of people without electricity in sub-Saharan Africa will still reach 51.6%. By 2030, some 660 million people worldwide are expected to be without electricity, most of them living in sub-Saharan Africa.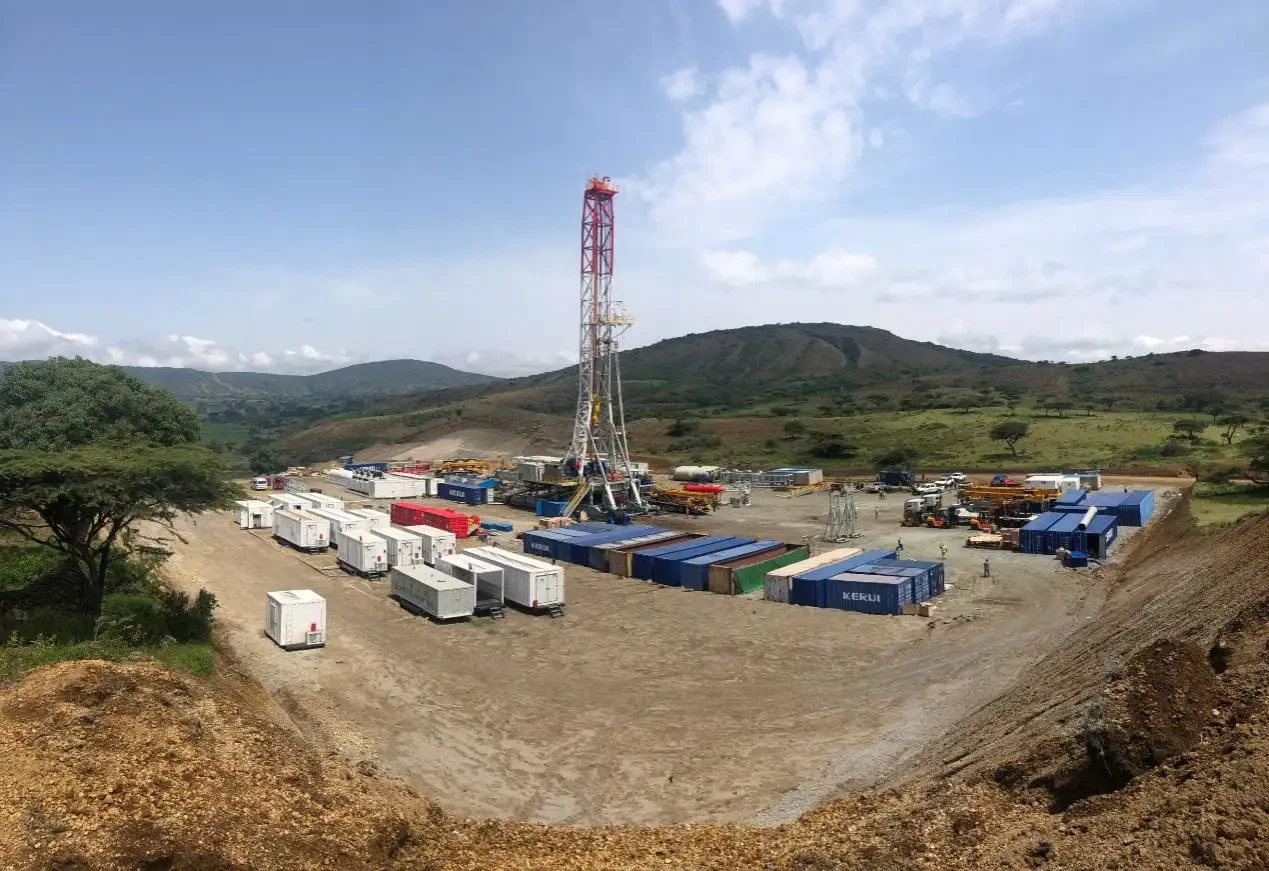 Zhang Yongpeng, a researcher at the Institute of West Asian and African Studies of the Chinese Academy of Social Sciences (China-Africa Research Institute), told this reporter that Africa has unique natural resources, such as solar energy, wind energy, geothermal energy, and tidal energy. The development of clean energy is in line with the actual needs of Africa's economic transformation. Based on their respective development levels and energy needs, African countries are actively developing and utilizing various types of renewable energy to achieve partial energy supplementation, which greatly contributes to Africa's economic development.
"Facing the dual challenges of starting industrialization and low-carbon transformation, vigorously developing clean energy and building a modern energy system is an inevitable choice for Africa's development. The clean energy development model, which is typically characterized by decentralized and micro-grid technology, is in line with the African continent. The social status and power consumption conditions of scattered and small settlements. At the same time, the development of clean energy is more autonomous and flexible than traditional energy." Zhang Yonghong said.
China actively promotes energy transformation and has strong technological advantages in the field of clean energy. According to the "2021 Sustainable Development Goal 7 Progress Report" released by the International Energy Agency and other agencies, in 2018, China alone contributed 40% of the world's annual new renewable energy generation, of which wind and solar accounted for 2/3 .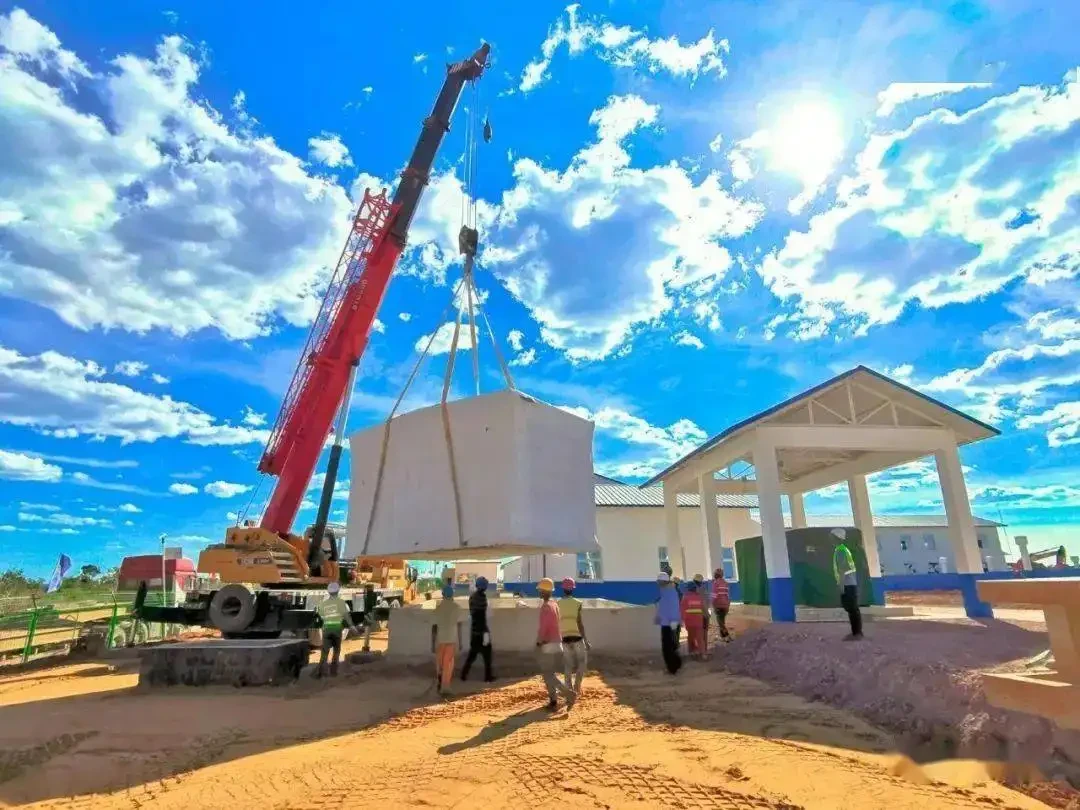 "Since 2000, China has leveraged its institutional advantages and continued to promote the construction of a new energy system. It has taken the initiative in the field of renewable energy and is the main driving force for global development and transformation. China's clean energy investment has ranked first in the world for many consecutive years. The installed capacity of hydropower, wind power and photovoltaic power generation ranks first in the world, showing a trend that the entire industry chain is advancing at the same time. Recently, China is fully capable of strengthening the foundation for Africa's clean energy development and making up for shortcomings through mutual benefit and win-win results." Zhang Yonghong said.
In recent years, both China and Africa have focused their cooperation on new energy and green development. On the African side, the African Union's Agenda 2063 takes enhancing the ability to tackle climate change and achieve sustainable development as one of its main goals, and has launched a series of flagship projects related to clean energy; African countries have also continued to introduce relevant policies and measures. On the Chinese side, in November 2021, China issued the white paper "China-Africa Cooperation in the New Era", proposing to strengthen exchanges and cooperation between China and Africa in the fields of ecological and environmental protection such as addressing climate change and applying clean energy. Before the 8th Ministerial Conference of the Forum on China-Africa Cooperation, China and Africa jointly formulated the "China-Africa Cooperation Vision 2035", which clearly proposed the transformation of China-Africa energy cooperation to a clean and low-carbon, jointly create a new model of green development, and realize the realization of China-Africa cooperation. Ecological co-construction. To this end, the two sides adopted the China-Africa Declaration on Cooperation in Addressing Climate Change, proposing to strengthen China-Africa cooperation in addressing climate change, implement practical cooperation projects in clean energy and other fields, and jointly address the challenges of climate change.
"These strategic documents outline a clear line, that is, China will work with African countries to build a green economic system supported by green and clean energy. In the future, China and Africa will continue to promote the in-depth integration of China's initiative with the African development agenda to promote China-Africa clean energy cooperation is developing pragmatically." Zhang Yongpeng said.
The two sides have broad prospects for openness and cooperation
Clean energy is a new meeting point and growth point for China-Africa cooperation. With the deepening of the Belt and Road construction and the continuous development of the FOCAC mechanism, China and Africa will continue to expand the coverage of clean energy cooperation, innovate cooperation models, and enrich the connotation of cooperation in the future.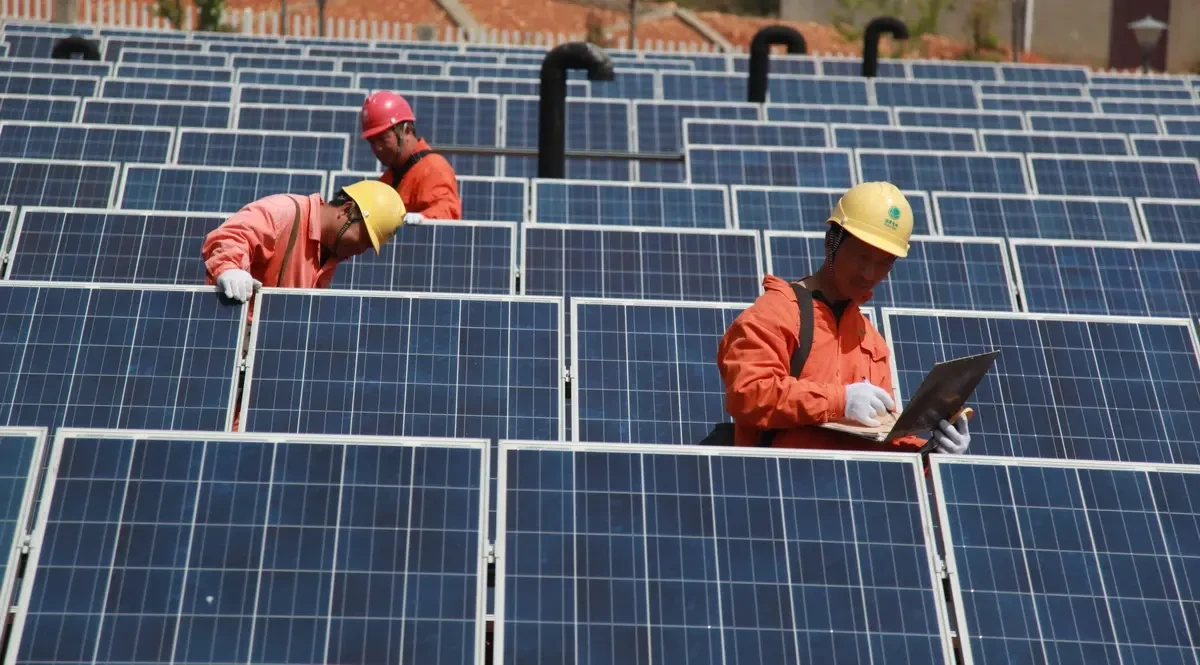 In 2016, the International Energy Agency released the report "China's Contributions - Promoting the Development of Sub-Saharan Electric Power", which spoke highly of China's promotion of electric power development in the sub-Saharan region. In 2019, the International Energy Agency once again issued a forecast that China is expected to complete 49 power generation projects in sub-Saharan Africa by 2024, most of which are renewable energy projects, equivalent to 20% of the total installed capacity in the region during the same period. %.
"In recent years, the deepening of China-Africa clean energy cooperation has greatly stimulated some Western countries with traditional interests in Africa. These countries are worried that their influence in Africa will be marginalized, and they frequently use the so-called 'debt trap' to smear, Slandering China-Africa relations and excluding Chinese companies. Such ulterior motives deserve our vigilance." Zhang Yongpeng pointed out, "But we should also fully realize that Africa's international cooperation in clean energy is forming a new multi-party pattern. The EU and the African Union The green energy partnership has been concluded; the Gulf countries play an important role in Africa's hydropower and solar energy projects; the United States has launched the 'Power Africa Plan', etc., gradually increasing its investment in clean energy in Africa. China-Africa clean energy cooperation is the international It is one of the components of cooperation, and the future development space is still very broad."
Zhang Yongpeng pointed out that Western countries are accustomed to stressing the competitiveness of the energy field, but in fact China-Africa clean energy cooperation is never closed or exclusive, but open, confident, pioneering and innovative. China and Africa have always adhered to an open attitude and opened the door to trilateral and multilateral cooperation. The overall goal of both sides is to promote clean and green development in Africa and accelerate the process of Africa's industrialization.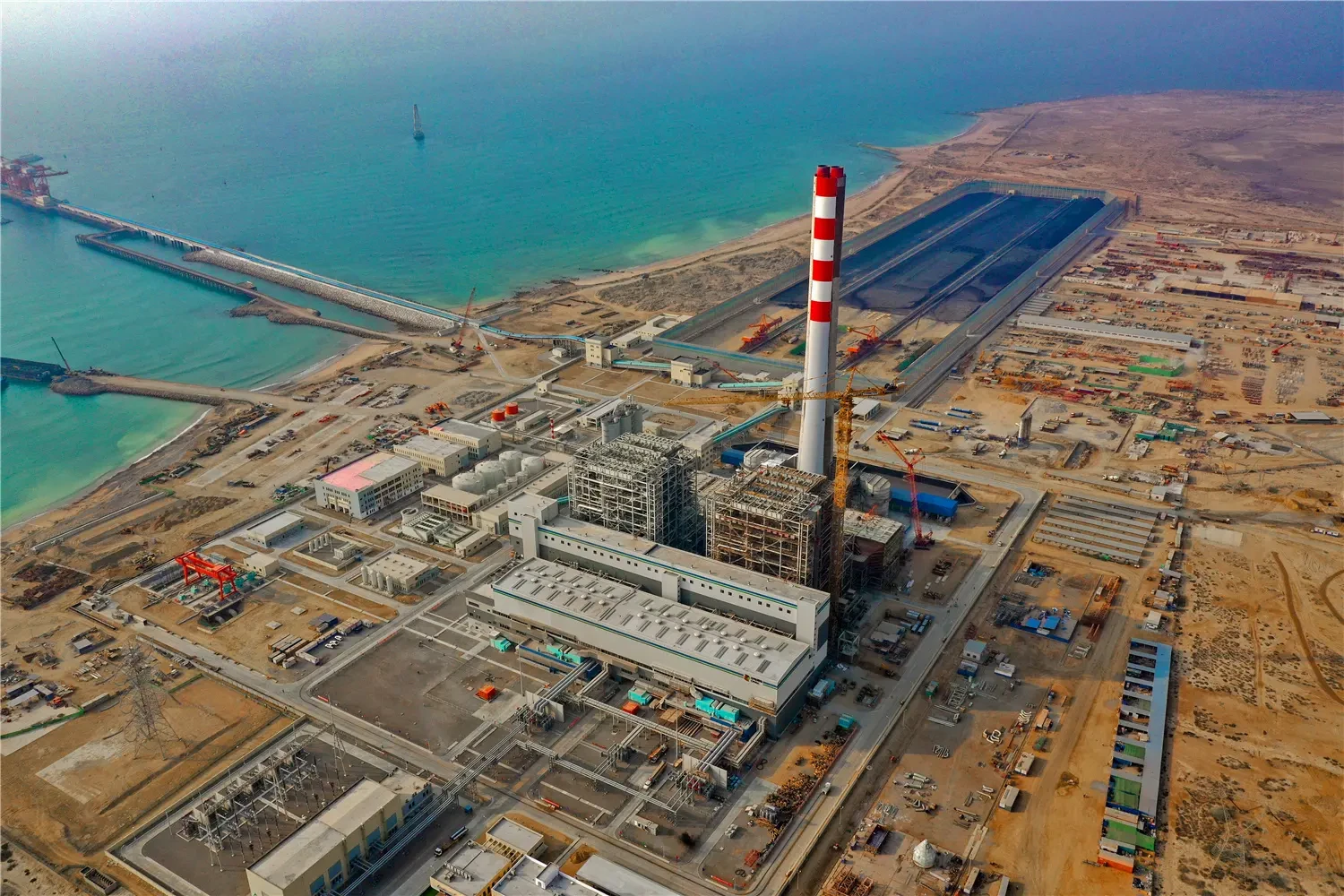 Zhang Yonghong said that China-Africa clean energy cooperation will have two major priorities in the future: the first is to focus on people's livelihood. Over 600 million people in Africa live in an environment without electricity. China-Africa clean energy cooperation must focus on addressing Africa's most urgent electricity needs. The second is to strengthen technical cooperation. For Africa, China's clean energy technology has the advantages of low cost, strong applicability and good connection conditions. Strengthening China-Africa clean energy technology cooperation, on the one hand, is conducive to enhancing Africa's sustainable development capacity, on the other hand, it can break the technological bottleneck in Africa's clean energy field, and it can also stimulate China's technological innovation. The two sides can form a mutually beneficial and win-win cooperation Good cooperation situation.
"China-Africa clean energy cooperation has broad prospects. In the next step, China and Africa can further deepen existing cooperation under the guidance of mechanisms such as the Belt and Road Initiative, and establish production capacity cooperation mechanisms, such as building clean energy industrial parks and exploring South-South sustainable development. New solutions for development cooperation and global development transformation." Zhang Yonghong said. Editor / Xu Shengpeng
0
Collect